John Patler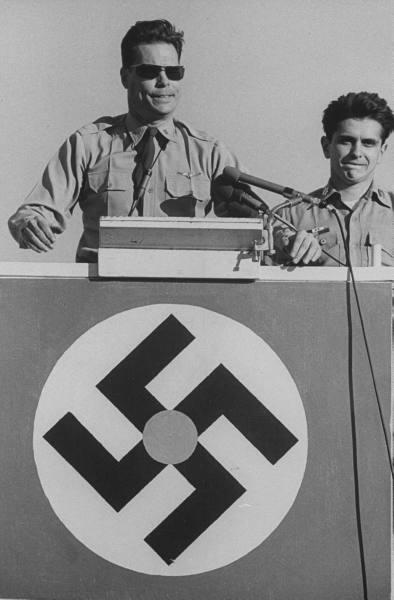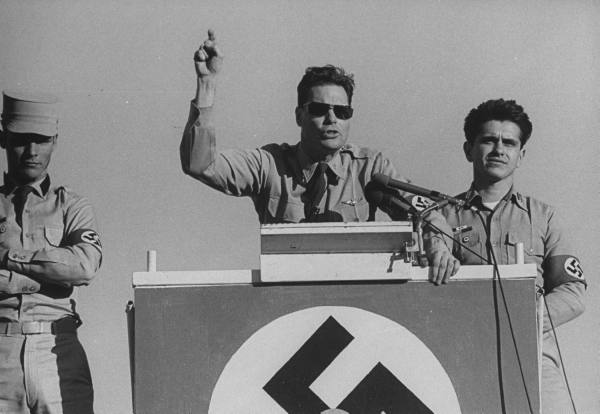 US Nazi Party ldr., George Lincoln Rockwell, speaking at podium embellished w. swastika w. henchman, & his future alleged assassin, John Patler standing beside him (R) during speech supporting Vietnam War, in Washington D.C., March 1966.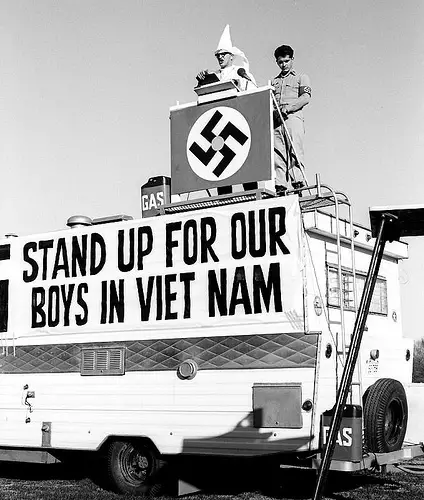 This was on the Mall in front of the National Gallery of Art. March 1966. The guy on the right
is John Patler who shot and killed George Lincoln Rockwell on August 25, 1967.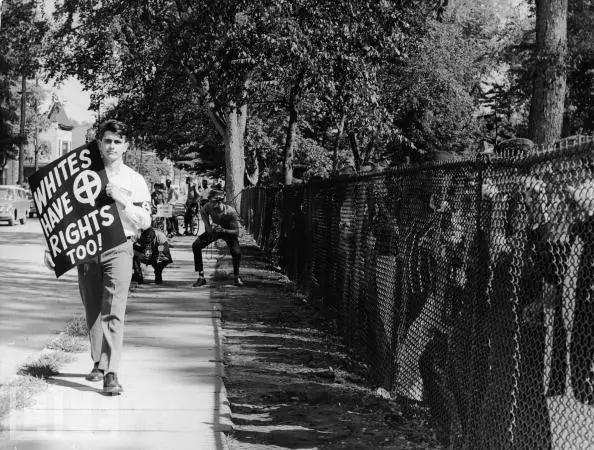 Neo-Nazi John Patler marches on his own to protest desegregating schools as a crowd of people watches, Englewood, New Jersey, August 20, 1962. Patler was marched as the founder of the White Shirt American National Party. He was arrested and jailed in 1967 for the assassination of rival George Lincoln Rockwell, leader of the American Nazi Party.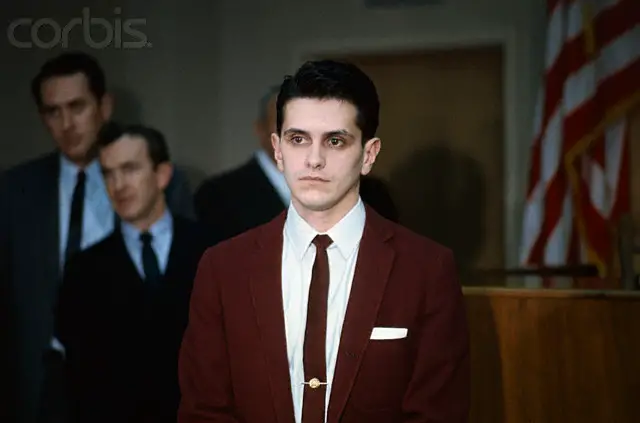 John Patler, accused slayer of American Nazi Party leader George Lincoln Rockwell, in courtroom
on opening day of his trial in Arlington County Circuit Court.
The victim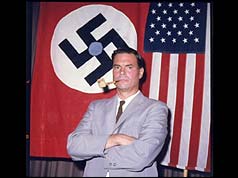 George Rockwell was known as the 'American Hitler'.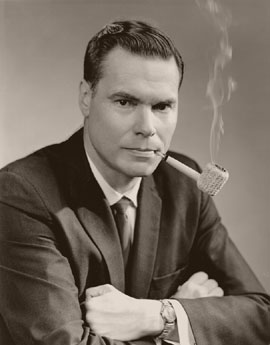 George Lincoln Rockwell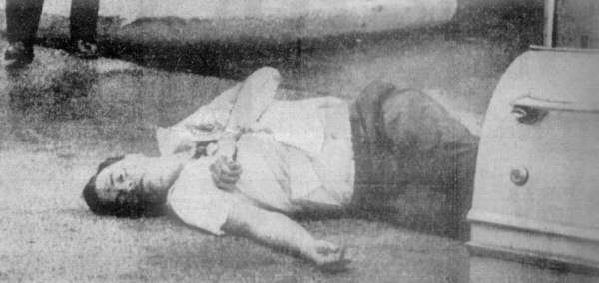 After giving many speeches that led to riots, he was gunned down while driving in Arlington, Virginia by John Patler, a disgruntled ex-party member who he accused of trying to insert Marxist propaganda into the newsletter of the party, The Stormtrooper.