A native of Norfolk, Virginia, Paul was first diagnosed as schizophrenic in the early 1960s. He spent the next two decades in Cambridge, Maryland, and was briefly married there. In early 1982, his wife filed criminal charges against him on two separate occasions, but both cases were dismissed.
Moving to New Jersey, Paul was indicted with one of his relatives for trying to cash a stolen payroll check on January 2, 1984. Authorities were also interested in his knowledge of a double murder, charged against a local pusher, but their witness fled before he could be called upon to testify in court.
On May 15, 1984, Virginia Vickory was found dead in Readington Township, New Jersey, shot twice in the face at close range. Detectives learned that she had spent the past twelve months in residence at a local motel, where another tenant - James Paul - had checked out on the same day Vickory disappeared. They were last seen together, leaving the motel in her car, and a warrant was issued for Paul's arrest on May 22.
Meanwhile, on the seventeenth, Robin White left her home in Willington, Connecticut, informing relatives that a stranger had offered her employment on a horse ranch at nearby Portland. Robin's body was discovered on May 20, in a rural part of Portland, with a single bullet in her brain.
On May 22, a trucker found George Call, 45, Iying dead near his car at a rest stop on Interstate 91, near Springfield, Vermont. As with Virginia Vickory, two bullets in the face at point-blank range had done the job.
Two days later, police in North Arlington, New Jersey, surrounded James Paul at a local cafe, interrupting his phone call to relatives in the vicinity. Court-approved wiretaps had broken the case, and detectives found Virginia Vickory's car parked outside the diner, a .22-caliber revolver hidden under the front seat. Ballistics tests linked the gun to the murders of Call and Vickory, while Paul's confession bridged the gap with Robin White.
On June 26, Paul pled guilty to the May 10 theft of a pistol, along with the May 15 murder and robbery of Virginia Vickory.
On July 27, he was sentenced to life imprisonment, with a minimum term of thirty years in the Vickory case. Concurrent terms of five years for burglary and theft (of the pistol) and eighteen months for forgery (of the 1984 payroll check) were added to his sentence by the court.
Michael Newton - An Encyclopedia of Modern Serial Killers - Hunting Humans
---
SEX: M RACE: W TYPE: N MOTIVE: PC/CE
MO: Shot two women and a 45-year-old man in separate incidents; at least one victim robbed
DISPOSITION: Life with 30-year minimum on guilty plea to one count in N.J., 1984.
---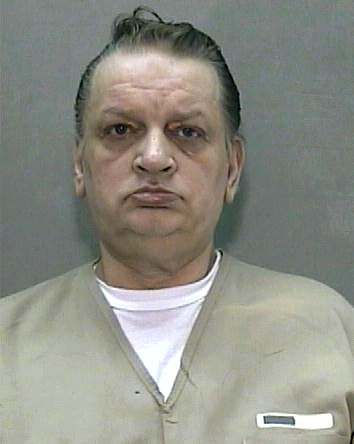 James Allen Paul