DC# 119773
DOB: 09/09/67
First Judicial Circuit, Okaloosa County, Case# 89-966C
Sentencing Judge: The Honorable Erwin Fleet
Trial Attorney: Robert Elmore – Assistant Public Defender
Attorney, Direct Appeal: David A. Davis – Assistant Public Defender
Attorney, Collateral Appeals: Linda M. McDermott – Registry
Attorney, Collateral Appeals (federal): Pro Se
Date of Offense: 07/12/89
Date of Sentence: 04/25/90
Circumstances of the Offense:
On 02/11/89, Daniel Jon Peterka was scheduled to report to authorities in Nebraska to begin serving two consecutive one-year prison terms for theft. Prior to surrendering, Peterka revealed to his girlfriend at the time that he did not want to go to jail and that he wanted to get a job and establish himself somewhere else.
Peterka appeared in Niceville, Florida, in late February 1989. He moved in with Ronald LeCompte. LeCompte bought a .357 magnum handgun for Peterka as a favor.
In April of 1989, Peterka moved to a duplex that he shared with John Russell. Witnesses stated that the two did not have a good relationship.
On 06/27/89, Peterka acquired a driver's license with Russell's name and his own picture. He then cashed a $300 money order sent to Russell by a relative. When Russell realized that he had not received the money order, he became suspicious of Peterka.
Russell obtained a copy of the money order from a relative and related his suspicions to the bank. A bank employee, in turn, stated that a formal charge of forgery could begin only when the original copy of the money order was received. A number of witnesses testified that Russell did not plan on confronting Peterka about the missing money order because he was uncomfortable due to the gun being in the house.
Peterka's girlfriend, Frances Thompson, stated that Russell helped her move her belongings out of the duplex on the morning of 07/12/89.
According to Thompson, on the night on 07/12/89, Peterka appeared at Thompson's job driving Russell's car. He took Thompson out to dinner and explained that he was a fugitive and that he did not want go to prison. Frances stayed the night at the duplex and then left for work the next morning.
Russell did not show up for work on the morning of 07/13/89. A co-worker, Gary Johnson, went to the duplex around 9:00 a.m. and stated that he saw Russell's car in the driveway. Concerned about Russell, the coworker let himself into the duplex via a window when no one answered the door.
He noticed that the cushions from the couch were missing and, after locating the gun, noted that it was unloaded. He returned after work and questioned Peterka about Russell. Peterka denied any knowledge of Russell's whereabouts, stating only that he had left with someone the night before. Johnson filed a missing person report with the Okaloosa County Sheriff's Department that night.
Deputy Harkins went to the duplex to follow up on the report. Peterka again reiterated that he did not know where Russell was, stating only that he had left with "a long haired guy" the night before. Peterka gave Deputy Harkins a birth certificate as identification, stating that he had lost his driver's license.
Deputy Harkins ran a computer check on Peterka and learned that he was a fugitive from Nebraska and was considered "armed and dangerous." Peterka was arrested on 07/14/89, at 1:30 a.m.
The deputies searched the duplex and found the gun. Peterka told the deputies that the gun belonged to a friend and showed them the bill of sale. The gun was not confiscated. The deputies found a driver's license with Peterka's picture and Russell's name, Russell's Social Security card, other identification belonging to Russell, $407, a newspaper clipping advertising jobs in Alaska, and Peterka's Nebraska driver's license in Peterka's wallet.
Peterka phoned Frances Thompson from jail and asked her to remove some items from the duplex and save them. Frances found a shovel in the trunk of the victim's car and noticed that the cushions for the couch were outside. She called the Sheriff's Department and reported her findings.
The gun was transferred to the deputies' possession and a police search revealed possible bloodstains on the couch were the cushions had been and on the carpet beneath the couch. Bloodstains were also found in the trunk of the car and on the tail lights.
On 07/18/89, Peterka called his boss, "Shorty" Purvis, and asked him to visit him in jail. During their meeting, Peterka admitted killing Russell. Peterka told police that he had forged Russell's signature on the money order and that he had paid Russell $100 to use his identification.
When discussing the money order, Russell started shoving Peterak and the two ended up fighting in the living room. Both reached for the gun, and Peterka won. As Russell got up from the couch, the gun accidentally went off and shot Russell in the top of the head. Peterka wrapped Russell's body in a rug and drove him to a remote part of Eglin Air Force Base and buried him in a shallow grave.
Peterka took officials to the body. The medical examiner testified that the wound was consistent with the victim being shot from behind while he was in a reclining position. A firearms expert testified that the gun used to kill Russell was in good working order and that it would not fire accidentally, due to the fact that the gun had two safety mechanisms.
Trial Summary:
08/10/89 Indicted as follows:
Count I: First-Degree Murder
08/28/89 Defendant entered a written plea of not guilty
03/05/90 Jury returned guilty verdicts on all counts of the indictment
03/05/90 Jury recommended death by a vote of 8-4
04/25/90 Sentenced as follows:
Count I: First-Degree Murder – Death
Case Information:
Peterka filed a Direct Appeal to the Florida Supreme Court on 05/14/90. He raised 12 issues on the appeal pertaining to pretrial motions, evidence admitted at trial, and factors relating to mitigation and aggravation. The Court found no merit, no abuse of discretion, or no error with each of the issues.
The Court affirmed the conviction and sentence of death on 04/21/94. The rehearing was denied on 08/05/94, and the mandate was issued on 09/06/94.
Peterka filed a Petition for Writ of Certiorari to the United States Supreme Court on 11/02/94. The petition was denied on 01/23/95.
Peterka filed a 3.850 Motion to the Circuit Court on 03/24/97. The motion was pending for five years due to public records issues. On 05/02/02, the Circuit Court denied Peterka's 3.850 Motion.
Peterka filed a 3.850 Appeal to the Florida Supreme Court on 06/26/02, which was affirmed on 09/30/04.
Peterka filed a Petition for Writ of Habeas Corpus to the Florida Supreme Court on 03/21/03, which was denied on 09/30/04.
On 01/25/05, Peterka filed a Petition for Writ of Habeas Corpus to the United States District Court, Northern District. The petition was amended on 02/04/05. The petition is currently pending.
On 03/21/05, Peterka filed a Petition for Writ of Certiorari to the United States Supreme Court, which was denied on 06/30/05.
FloridaCapitalCases.state.fl.us
---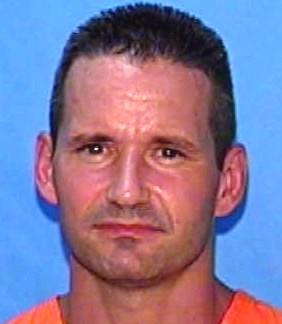 Daniel Jon Peterka