On April 29, 2002, 17-year-old Dragoslav Petkovic opened fire with a handgun shortly after noon at his high school in Vlasenica, Bosnia-Herzegovina, killing one teacher and wounding another before taking his own life.

---
Bosnia Student Kills Teacher and Himself
The New York Times
Tuesday, April 30, 2002
A student in Bosnia shot and killed a teacher in his high school today, wounded another and killed himself, the police said.
The shooting was the second in Europe within days. On Friday, a former student at a school in Germany killed 16 teachers and students and himself.
In a suicide note, the student, a Serb, explained how he wanted to be buried but did not say whether he sought revenge in the attack, or whether the German killings had influenced him, the authorities said.
The police and students from Vlasenica High School, in a poor town just northeast of Sarajevo, said the youth, identified as Dragoslav Petkovic, 17, had walked into the schoolyard and killed a history teacher, Stanimir Reljic, with a 7.65-millimeter handgun. Next, he burst into a classroom, called out to the teacher, Saveta Mojsilovic, and fired a bullet that grazed her neck. He then shot himself in the mouth.
---
Bosnian student kills teacher, takes own life
DailyVidette.com
April 30, 2002
A high school student in eastern Bosnia shot and killed one teacher and wounded another Monday before fatally shooting himself in the country's first such school attack, police said.
The shooting happened shortly after noon in the remote town of Vlasenica, about 30 miles northeast of the capital, Sarajevo, in the Bosnian Serb part of the country.
Bosnian Serb Interior Ministry spokesman Zoran Glusac identified the 17-year-old student only by his initials, D.P. The boy was in the 11th grade.
He killed his history teacher, Stanimir Reljic, 53, in front of the school, Glusac said. He then entered the school and shot math teacher Saveta Mojsilovic, 50, who was being treated for her wounds at a local hospital.
The student then put the gun to his head and killed himself.
Bosnian Serb radio reported that the gunman, whom it identified as Dragoslav Petkovic, used a 7.65-mm handgun and that he had shot Reljic in the head and Mojsilovic in the neck. The radio report said her injuries did not appear to be life-threatening.
Police cordoned off the school with plastic tape, and students were sent home for the day.
Investigators had no motive for the shooting, the first of its kind ever in Bosnia, where a 1992-95 war killed an estimated 200,000 people.
It happened three days after an expelled student in Erfurt, Germany, killed 16 people and then himself in one of the world's bloodiest school attacks. Expressing shock at the shooting, the Bosnian Serb Ministry for Education appealed to all parents and teachers in the country to teach children about violence and prevent another tragedy.
Weapons are easy to obtain in Bosnia, although their possession is illegal without the permission of local authorities and peacekeepers. Thousands of guns, as well as mortars, mines and hand-grenades, remain in the people's possession after the war. The government has offered amnesty from prosecution if citizens hand over their weapons and ammunition up voluntarily. In an operation called Harvest, people can turn in weapons to the NATO-led peace force that has been deployed in Bosnia since 1995.
Nearly 4,000 small arms and over a million rounds of ammunition were gathered during 2001 in the same operation. The weapons-collection program began in 1998.
---
Bosnian Teenager Kills Teacher, Commits Suicide
Setimes.com
April 30, 2002
One teacher was killed and another was wounded in an unprecedented school shooting in Bosnia on Monday (29 April). The shooter, a Bosnian Serb teenager, then shot and killed himself in front of about 30 students. The incident took place three days after a school shooting spree in Germany that left 17 dead, in addition to the teenaged gunman.
On Monday, Dragoslav Petkovic, 17, an 11th-grade student in the small town of Vlasenica, went into the schoolyard and killed his history teacher, Stanimir Reljic, 53, with a 7.65 mm handgun, reportedly belonging to his father.
"He approached the professor who was standing outside the school and shot him in the head," duty police officer Rodoljub Vidakovic said.
Petkovic then burst into a classroom on the first floor and shot 50-year-old math teacher Saveta Mojsilovic. Students who witnessed the incident told school principal Dragomir Zugic that Petkovic, turning to leave, raised the gun to his head and shot himself.
Mojsilovic was taken to the hospital with "surface injuries to the right side of her neck", which reportedly are not life threatening.
The letter Petkovic left is said to contain only instructions as to how he wanted to be buried, but nothing about his motives. The principal described him as a "quiet and sensitive" boy. A police investigation is under way.
Petkovic's best friend, Ognjen Markovic, said the two played basketball the night before the shooting. ''We also talked, and he complained that the history teacher hated him and might not let him pass at the end of the year," Markovic said.
Vlasenica is an impoverished town 50 km northeast of Sarajevo. Seven years after the end of the 1992-1995 war in Bosnia, access to weapons and ammunition remains relatively easy, although possession is subject to a special permit.
Although the government has promised not to prosecute citizens who voluntarily hand over their weapons and ammunition, large quantities of both are believed to remain in people's possession.
---
Dragoslav Petkovic
Three days after the Erfurt massacre, in a perfect example of an "epidemic in isolation," a 17-year-old student in the small, impoverished Bosnian town of Vlasenica, 30 miles northeast of Sarajevo, shot to death a teacher, wounded another and then committed suicide.
Using his father's 7.65-mm handgun, Dragoslav Petkovic shot and killed his history teacher, Stanimir Reljic, 53, outside the St. Apostola Petra i Pavla School, then walked into a classroom where -- in front of 30 students -- shot his 50-year-old math teacher, Saveta Mojsilovic, wounding her superficially on the side of the neck. Seconds later, the 11th grader put the gun to his head and pulled the trigger as horrified students stampeded out of the classroom.
The day before the shooting, while playing basketball, Petkovic told his best friend, 17-year-old Ognjen Markovic that Reljic, the murdered teacher, disliked him and feared he would not give him a passing grade. Witnesses said Petkovic approached Reljic outside the school and asked him for another chance to improve his grades. When the teacher refused, he opened fire.
"According to the teachers of the school and other residents who knew him, the student who committed this murder was never perceived as a person who was capable of doing such a thing," said Ostoja Dragutinovic, the mayor of Vlasenica. "He was quiet and not such a bad student." Dragomir Zugic, the school principal, described Petkovic as "quiet and sensitive," and said the boy might have been influenced by the Erfurt shooting.
"I'm begging my mother to forgive me, and I'm thankful to her for everything she has given me. I'm thankful to my father for all the good advice and to my older brother for the help he always gave me," The suicidal teen wrote in a letter he left behind in his room. In the note, he asked to be buried in Vlasenica and that his belongings be distributed among his six best friends. The letter concluded by saying, ominously: "People learn from their mistakes."
---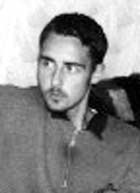 Dragoslav Petković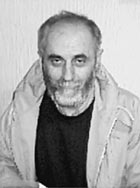 Profesor Stanimir Reljić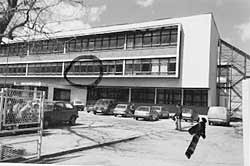 Vlasenica High School