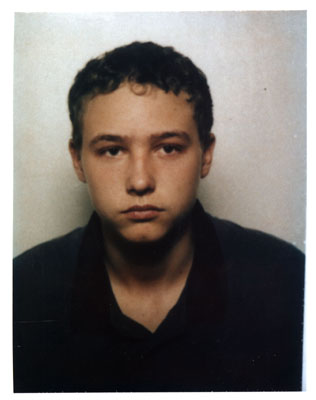 14-year-old Joshua Earl Phillips.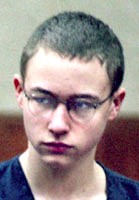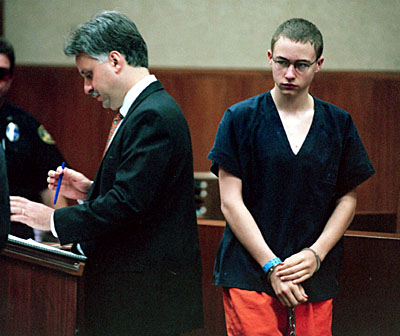 Josh Phillips (right) was in the courtroom April 16, 1999 when his attorney withdrew
his motion suppress Phillips' statement to the police.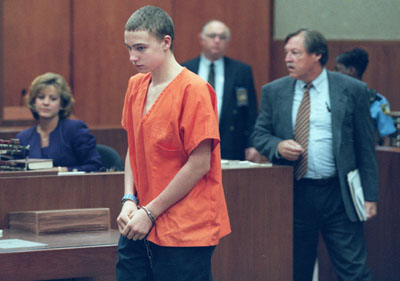 Joshua Phillips, 15, enters the courtroom April 22, 1999 for a hearing at which Circuit Judge
Charles Arnold order the murder trial be moved to Bartow because of publicity.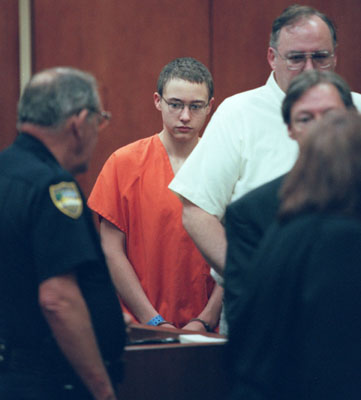 Joshua Phillips enters a Duval County courtroom April 29, 1999. His trial was postponed until July.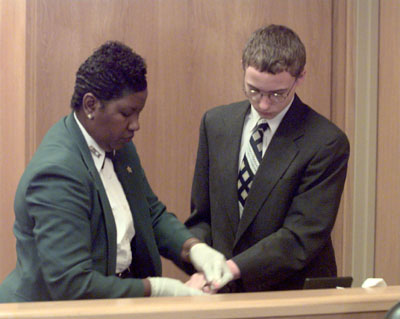 Joshua Phillips is fingerprinted at the Polk County courthouse in Bartow before taken into custody
after being sentenced to life in prison for the murder of his neighbor, Maddie Clifton.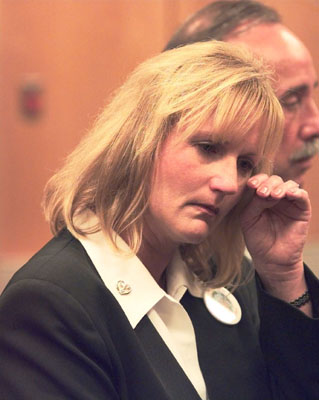 Mother of Maddie Clifton, Sheila Clifton, wipes away a tear as her daughter Jessica reads
a statement about her sister during the sentencing hearing of Joshua Phillips.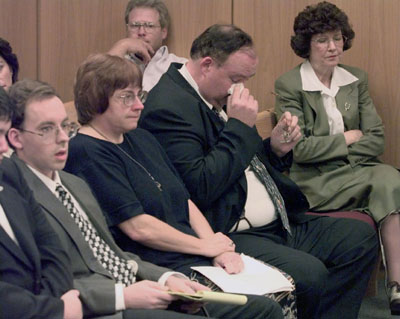 Joshua Phillips father, Steve Phillips, wipes away a tear as his son Tim Phillips
talks from the lectern about his brother Joshua.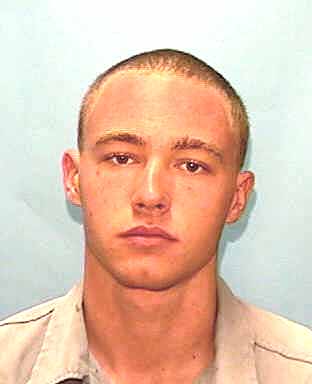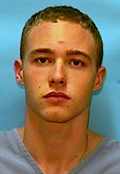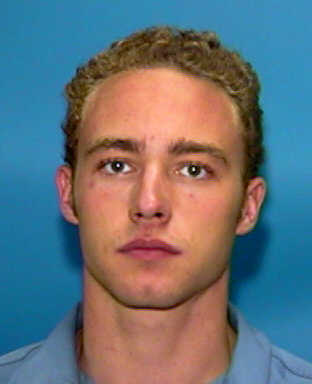 Josh Phillips at Hardee CI 2005.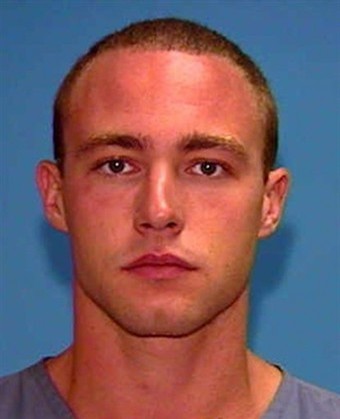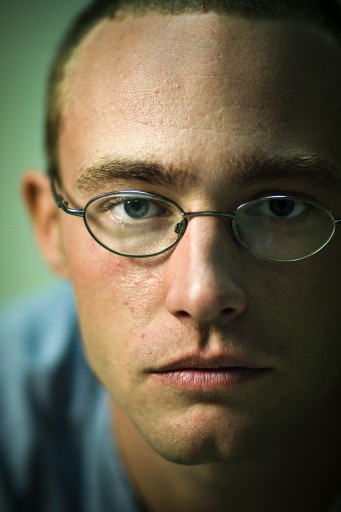 The victim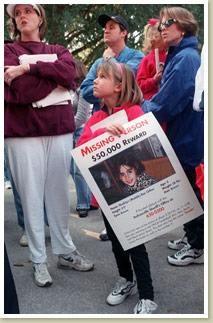 Maddie Clifton disappeared Nov. 3, 1998, prompting a search of her Jacksonville
neighborhood involving hundreds of volunteers.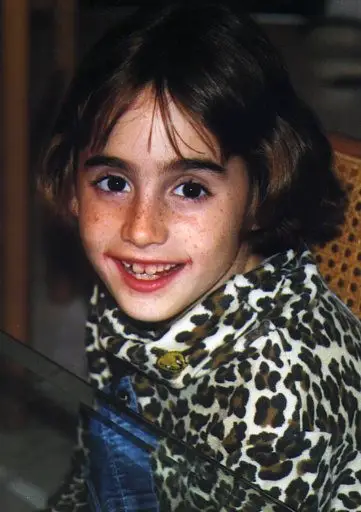 Her decomposing body was found seven days later stuffed in the frame of Joshua's
water bed across the street from her home.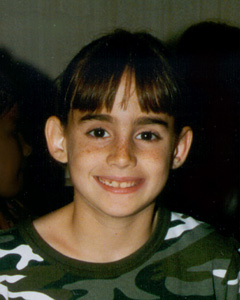 8-year-old Maddie Clifton.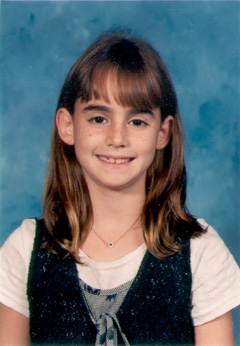 Maddie Clifton school photo.