The Johnson Space Center shooting was an incident of hostage taking that occurred on April 20, 2007 in Building 44, the Communication and Tracking Development Laboratory, at the Lyndon B. Johnson Space Center (JSC) in Houston, Texas, United States.
The gunman, William Phillips, an employee for Jacobs Engineering who worked at Building 44, shot and killed one person and took a hostage for over three hours before committing suicide. Police said Phillips was under review for poor job performance and he feared being dismissed.
Timeline of events
The situation began at 1:00 p.m. (UTC-5) when gunman William Phillips entered a conference room, pointed a .38 or .357-caliber snub-nosed revolver at one person, and ordered everybody else to leave.
He immediately confronted David Beverly about his job review, saying "You're the one who's going to get me fired." The two talked for several minutes. Then, at approximately 1:40 p.m., three gunshots were heard. Police said Beverly was initially shot twice, but he was still alive. Phillips left and then returned seconds later to shoot Beverly twice more.
Phillips then took Fran Crenshaw, who happened to be in the area, hostage and bound her to a chair with duct tape. Phillips barricaded himself and Crenshaw inside the second floor of Building 44 for the next three hours. During this, Crenshaw attempted to calm Phillips, with whom she was reported to have had a positive relationship. Later, Crenshaw was able to get herself out of the tape and alert authorities about what was happening.
Meanwhile, SWAT teams surrounded the building. Building 44 as well as four other nearby buildings were evacuated and NASA employees in other buildings were ordered to remain inside their buildings, but were later told they were free to go at the end of the workday. A nearby school, Space Center Intermediate School, was temporarily placed on lockdown.
The incident ended at 5:00 p.m. as the SWAT teams attempted to communicate with Phillips when the gunman committed suicide with a single shot to the head. Crenshaw was taken to St. John Hospital by ambulance and then released for questioning by the Houston Police Department. She was physically unharmed and walked out of the hospital on her own.
Victims
A person identified as David Beverly was shot four times to the chest and killed. He was a 62-year old electrical parts specialist employed by NASA. Fran Crenshaw, a contract worker with MRI Technologies, was held hostage by Phillips. During the incident she attempted to calm Phillips, and eventually escaped her bonds.
The perpetrator
The gunman was identified as 60-year-old William A. Phillips, who was known to be unmarried and lived by himself. He was an employee of Jacobs Engineering, and had worked for NASA for 12 to 13 years.
Michael Coats, director of the JSC, said Phillips was "until recently, a good employee." Phillips knew the two victims, David Beverly and Fran Crenshaw. Police said there was "some kind of dispute" between Beverly and Phillips, possibly related to a pending review of job performance.
Wikipedia.org
---
JSC shooter lived in fear of losing job
But company officials say they did not have plans to fire him
Peggy O'Hare and Paige Hewitt - Houston Chronicle
Sunday, April 22, 2007
A contractor who shot and killed his supervisor at NASA's Johnson Space Center before killing himself thought he was about to be fired after his job performance came into question, officials said Saturday.
"You're the guy who's going to get me fired," electrical engineer William Arthur Phillips Jr. said upon walking into the office of his supervisor, wielding a gun, according to police.
Within minutes he had killed Wesley David Beverly, 62, of San Leon, a highly regarded NASA engineer. He took as hostage Francelia "Fran" Crenshaw, 56, of Houston, and bound her with duct tape. Though escaping serious injury, she witnessed much of the horror of the ordeal, including Beverly's death.
During a three-hour standoff with Houston police, Phillips, 60, scrawled a message on a dry-erase board indicating he was tired of being called "stupid," police said Saturday.
The violence in Building 44 on the Johnson Space Center grounds was apparently prompted by an e-mail message that Phillips received last month from his employer, Jacobs Engineering Group, Inc., describing problems with his work and offering suggestions on improvement.
Phillips printed that e-mail March 18, the same day he bought a .38-caliber revolver and 20 hollowpoint bullets thought to have been used in the shootings, police said. The e-mail was found in Phillips' lunch bag Friday.
Jacobs Engineering officials said the company was not planning to fire Phillips, though Phillips thought it was and blamed Beverly.
"It just doesn't make any sense," said police Lt. Larry Baimbridge. "I can't understand why you would take your own life because you think you're going to lose your job. But to take someone else's life as well? I just can't understand it."
Nor could Beverly's friends. One stationed at NASA's Goddard Space Flight Center in Maryland called the violence "astounding" and "bizarre."
"I can't imagine it could have happened to him because he was such a nice guy," Michael Sampson said of Beverly, whom he had known for 10 years. "He was not confrontational in any way at all. He's a very fair person.
"When someone called me last night and told me (the news), I didn't want it to be true. I couldn't believe it was," said Sampson, co-manager of the space agency's Electronic Parts and Packaging Program at its headquarters in Maryland. "There is no sense to it."
Relatives said Phillips was a loner who had little in life but work and lived in fear of losing his job. He was not married and had no children or siblings.
"I'd say the only thing the boy had was his job — that's all he ever talked about," said Phillips' cousin, James Smith Jr. of Johnson City, Tenn. "I guess that was the sole thing in his life."
Phillips had gone to lunch Friday with Beverly and another man who works at their office. Afterward, about 1:30 p.m., Phillips walked into Beverly's office, where Beverly and Crenshaw were, police said.
After Phillips said Beverly would get him fired, Beverly tried to calm him, said police, who got the information from the hostage. Minutes later, Phillips shot him in the chest and right leg.
Phillips then left the room, perhaps to monitor coverage on a nearby TV, as he would do a number of times throughout the standoff, police said. Wounded, Beverly pushed a desk in front of the door, but Phillips pushed it open and shot Beverly at least once again, fatally.
At one point, a Boeing employee working in the building heard the gunfire and went to investigate, said Curt Tallman, of League City, a longtime friend and colleague of Beverly's who also works at Boeing. That employee then called Tallman for help.
The witness "heard the shots and went down the hall to see what was going on," Tallman said. "He opened the door to Dave's office, and he saw Bill Phillips in there with a gun. Bill pointed a gun at him — so he shut the door and ran.
"He didn't see Dave at that point. We suspect in hindsight, at that point, that Dave had been shot," said Tallman, an electronic parts engineer for Boeing.
Employees evacuated the building, which police quickly surrounded.
Phillips later bound Crenshaw's arms to a chair with duct tape, then had her remove her earrings and taped her mouth shut. He told her he didn't want her to scream when he shot himself, Crenshaw told Baimbridge.
Phillips never expressed remorse over killing Beverly, telling Crenshaw his boss had repeatedly called him "stupid," Baimbridge said. But investigators could not find any co-workers who ever witnessed any such incidents.
Throughout the standoff, Phillips wrote notes on a dry-eraser board. "Basically it was a rambling of people calling him stupid," Baimbridge said.
Phillips also listed the names and contact information for two relatives and wrote that he did not hurt Crenshaw because "she was a very, very nice person," Baimbridge said.
Police began calling the land line in Beverly's office about 2 p.m., trying to make contact. Phillips answered — and even returned a call once — but never spoke, Baimbridge said.
At 4:30 p.m., officers heard gunfire and broke down the door of Beverly's office, where they found Beverly's body and Phillips, shot in the head.
Crenshaw, still bound to the chair, had "maintained composure throughout this whole ordeal," Baimbridge said.
Phillips' relatives described him as a solitary introvert who lived a simple, frugal life.
He had not returned to his hometown in Tennessee since his father died in 2003. His last correspondence was at Christmas, when he sent a card saying how the holidays were lonely without family, said his cousin, Smith.
"I don't think the boy has ever missed a day's work," Smith said. "As far as I know, he hasn't taken a vacation in years."
Phillips previously worked at Westinghouse for 23 years and lived in the Washington, D.C., area until he was laid off in 1992, relatives said.
The e-mail Phillips received last month cited such problems as repeated tardiness to meetings and failures to identify corrective actions, Jacobs Engineering general manager Lon Miller told reporters.
Phillips was slow to improve and seemed to fear termination. "I think he did," said Miller. "But I don't know why."
The day's events left observers reeling.
"These were two quiet guys," said Tallman.
"For the most part, we're a pretty quiet group. So having something like this happen, it's just shocking to everybody."
---
Gunman kills hostage, self at NASA center
One other hostage found alive at Johnson Space Center building
Associated Press
April 21, 2007
HOUSTON — A NASA contract worker took a handgun inside an office building Friday at the Johnson Space Center and fatally shot a hostage before killing himself, police said. A second hostage escaped with minor injuries.
The gunman was able to take a snub-nosed revolver past NASA security and barricade himself in the building, which houses communications and tracking systems for the space shuttle, authorities said.
NASA and police identified him as 60-year-old William Phillips. He had apparently had a dispute with the slain hostage, police said.
"Right now we're trying to understand why this happened, how this happened," Mike Coats, director of the Johnson Space Center, said in a news conference. He said they had reviewed their procedures earlier this week because of the Virginia Tech shootings.
"But of course we never believed this could happen here to our family and our situation."
NASA spokesman Doug Peterson said the agency would review its security.
"Any organization would take a good, hard look at the kind of review process we have with people," Peterson said.
To enter the space center, workers flash an ID badge as they drive past a security guard. The badge allows workers access to designated buildings.
NASA identified the slain hostage as David Beverly, a civil servant who worked at the agency. Beverly, who was shot in the chest, was probably killed "in the early minutes of the whole ordeal," police said.
A second hostage, identified by NASA as Fran Crenshaw, escaped after being bound to a chair with duct tape, police Capt. Dwayne Ready said.
The gunman, an employee of Jacobs Engineering of Pasadena, Calif., shot himself once in the head more than three hours after the standoff began, police said. Initial reports indicated two shots were fired about 1:40 p.m. and another shot was heard about 5 p.m.
John Prosser, executive vice president of Jacobs Engineering, confirmed that the gunman was a company employee but declined to release any information about him.
Co-workers told MSNBC.com on condition of anonymity that Phillips was a competent engineer but was considered by at least some to be an office hothead.
Gunman was considered a 'good employee'
Police said homicide investigators searched the gunman's house where he lived alone and found no guns or any evidence at all about the shooting. Police Chief Harold Hurtt said there was apparently a dispute between Phillips and Beverly, but didn't elaborate.
"I do not know what occurred between the two gentlemen today," Hurtt said.
He said Crenshaw, who worked in the same general area, was presumably taken hostage after Beverly was shot.
"She was very courageous, a calming influence in this whole issue and apparently was a very positive relationship between her and the suspect because he at no time that we know of threatened to do injury to her," Hurtt said.
Beverly's wife, Linda, said her husband was an electrical parts specialist and had recently celebrated 25 years of service with NASA. She said her husband had mentioned Phillips to her before, but she declined to say in what regard. She said it wouldn't be fair to Phillips.
Coats said Phillips had worked for NASA for 12 to 13 years and "up until recently, he has been a good employee."
During the confrontation, NASA employees in the building were evacuated and others were ordered to remain in their offices for several hours. Roads within the 1,600-acre space center campus were also blocked off, and a nearby middle school kept its teachers and students inside as classes ended.
Doors to Mission Control were locked as standard procedure.
NASA employees and contract workers were kept informed of the situation by e-mail.
Michael Zolensky, who studies cosmic dust, said workers were gathered around a television watching news reports of the situation.
President Bush was informed about the gunman as he flew back to Washington from an event in Michigan, White House spokeswoman Dana Perino said.
Jacobs Engineering provides engineering for the international space station, space shuttle and other spacecraft programs, and conducts research and development for new technology. In 2005, the company received a five-year contract with the space center worth up to $1.15 billion.
This report was supplemented with information from NBC News space analyst James Oberg in Houston.
---

The victim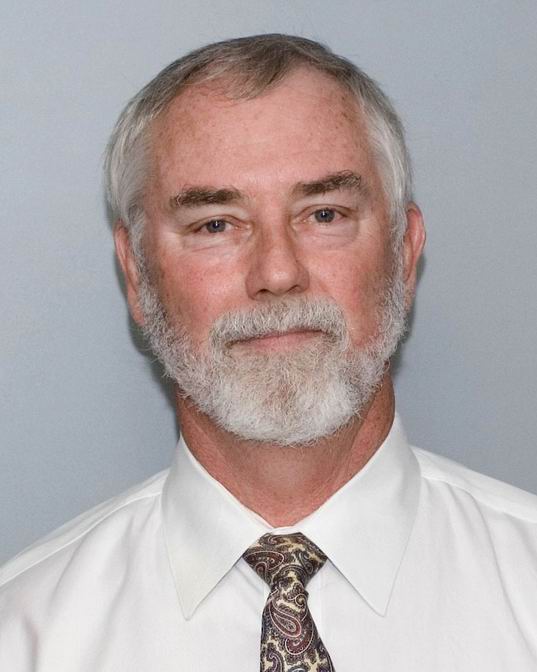 Wesley David Beverly, 62, of San Leon, a highly regarded NASA engineer.