In night 29 September 1994, Tavinho, a 22-year-old Brazilian student in São Jose dos Campos, Brazil had a bad headache. His father took him to the hospital where he was given an injection and sent back home to bed. At midnight he woke up and found his mother and his sister watching TV. Maybe he didn't like what they were watching. Who knows?
In any case, he took a .32-caliber revolver from the top of the fridge and killed them both with a bullet to the head. Then he killed his father. He proceeded to mess up the house and undressed the women to make it look like a robbery and an attempted rape.
He then took his father's pickup truck and drove 94 miles to Campinas to visit to his grandparents. There he confessed to the killings and apparently didn't like their reaction. He killed both his grandparents and drove back to São Jose where he picked up his girlfriend. Before turning himself to the police Tavinho spent four days with his girlfriend enjoying the beaches of São Paulo.
---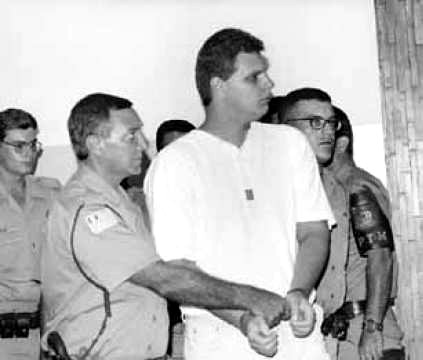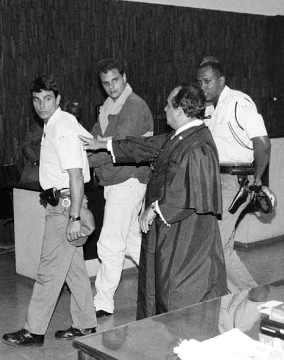 Gustavo Pissardo
(

Flávio Craveiro)