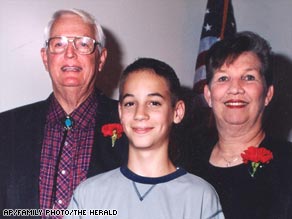 Joe Pittman, 66, and Joy Pittman, 62, welcomed grandson Christopher into their home in early
November 2001 when the 12-year-old was having problems in the Florida home he shared
with his father.
Later that month, Christopher Pittman shot his grandparents as they slept and then set their Chester County, S.C., home ablaze. The boy was found roaming in the woods 35 miles away. Though he initially told police a tall black male shot his grandparents, set the house on fire and kidnapped him, he eventually recanted that account and admitted to the shooting the couple.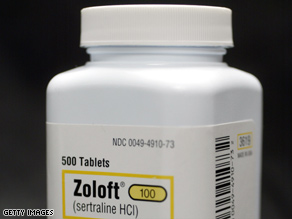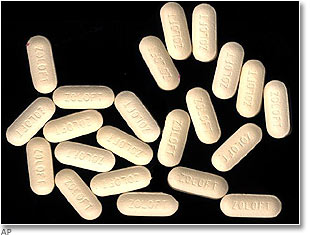 Pittman added that he was not sorry for the shooting, a point that his lawyer argues serves as proof that the boy was not himself when he committed the murders. Pittman had been taking the antidepressant drug Zoloft, and his defense contends he is not criminally responsible for the killings because his prescribed use of the drug temporarily impaired his ability to discern right from wrong.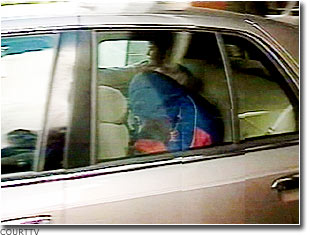 Pittman was arrested for murder and charged as an adult, although he was only 12 years old at the time.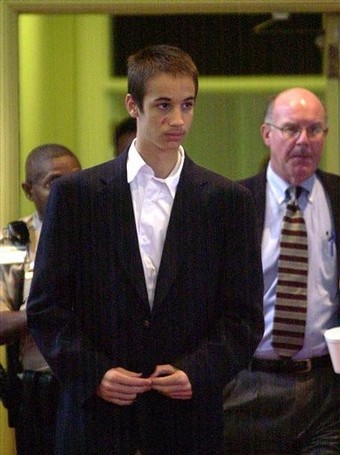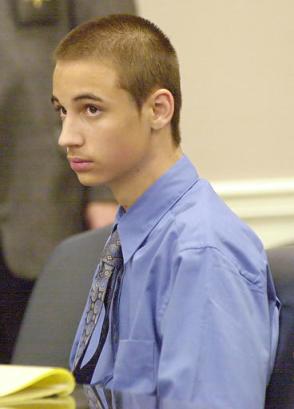 Pittman was 15 when his trial began in a Charleston courtroom in January 2005.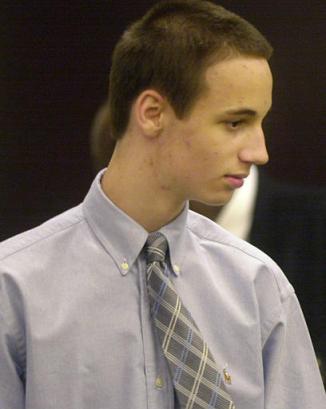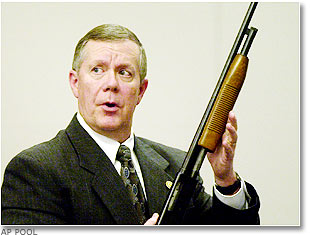 Prosecutors contend the teen knew right from wrong when he used a shotgun, shown during
the testimony of Sheriff Byrd Parnell, to kill his grandparents.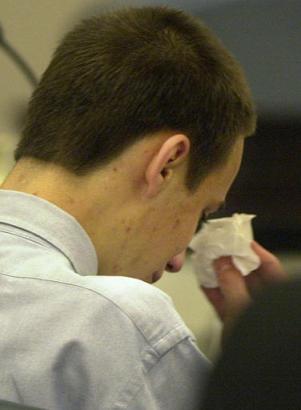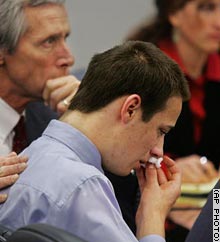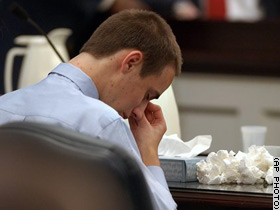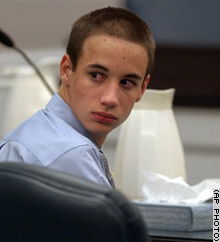 Family members testified that Pittman, pictured during an emotional moment while listening to testimony, was a good child whose behavior was noticeably altered once he began taking the prescription drug. Prosecutors, however, contend that there is evidence that Pittman had
behavior problems before and even after taking the medication.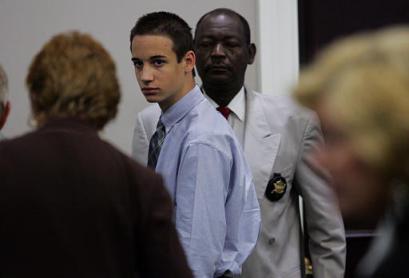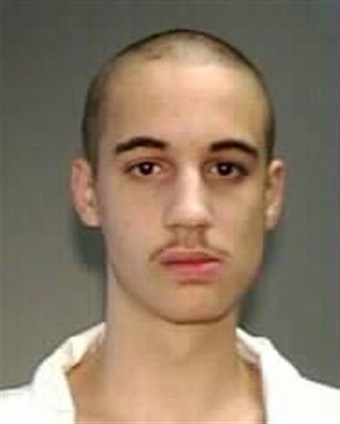 Christopher Pittman prison photo.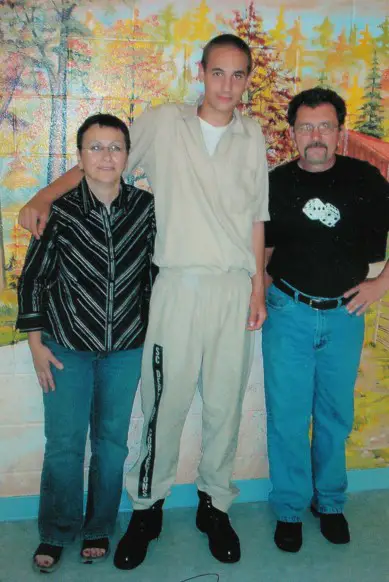 Christopher Pittman and friends, May 2007.