DC# 351997
DOB: 12/10/61
Tenth Judicial Circuit, Polk County, Case# CF90-2242A1-XX
Sentencing Judge: The Honorable Tim J. Strickland
Trial Attorney: Robert A. Norgard – Assistant Public Defender
Attorney, Direct Appeal: A. Anne Owens – Assistant Public Defender
Attorney, Collateral Appeals: Martin J. McClain – Registry
Date of Offense: 05/15/90
Date of Sentence: 04/25/91
Circumstances of the Offense:
David Pittman was convicted and sentenced to death for the murders of Clarence, Barbara, and Bonnie Knowles.
Clarence and Barbara Knowles' daughter, Marie, was married to Pittman. Marie initiated a divorce, which Pittman did not want. During the course of the divorce, Pittman had threatened to harm both Marie and her family.
In the early morning hours of 05/15/90, witnesses phoned the fire department to report that the residence of Clarence and Barbara Knowles, Marie's parents, was on fire. It was discovered, after the investigation, that the perpetrator had cut the phone line and after setting the fire stole the car of Bonnie Knowles, the couple's other daughter.
The bodies of Clarence, Barbara, and Bonnie were found in the home. The cause of death for all three was attributed to multiple stab wounds, which resulted in massive bleeding. Additionally, Bonnie Knowles' throat had been slit.
Another witness testified that on the same morning of 05/15/90, he saw a car similar to Bonnie Knowles' in a ditch on the side of the road close to the Knowles' home. This witness saw a truck, determined to belong to Pittman, pull beside the car. The witness later noticed the car on fire. Another witness saw a man running from the burning car, and later identified the man as Pittman in a photo line-up.
A jailhouse informant testified that Pittman confessed to the aforementioned crimes.
Count I: First-Degree Murder (Clarence Knowles)
Count II: First-Degree Murder (Barbara Knowles)
Count III: First-Degree Murder (Bonnie Knowles)
Count IV: Arson
Count V: Burglary
Count VI: Grand Theft
Count VII: Arson
04/19/91 Jury returned guilty verdicts on all counts of the indictment with the exception of Count V
04/25/91 Jury recommended death by a vote of 9-3
04/25/91 Sentenced as follows:
Count I: First-Degree Murder – Death
Count II: First-Degree Murder – Death
Count III: First-Degree Murder – Death
Count IV: Arson – 15 years
Count VI: Grand Theft – 5 years
Count VII: Arson – 15 years
Case Information:
On 09/16/91, Pittman filed his Direct Appeal to the Florida Supreme Court. In his appeal, he contended that the court incorrectly admitted evidence of his past crimes. Pittman also claimed that the trial court admitted identification testimony that was manipulated by suggestive procedures. Some of Pittman's other claims included hearsay evidence of someone else's involvement in the murder was not admitted and the judge rendered an insufficient sentencing order, which imposed three death sentences.
The Court found no merit in any of Pittman's claims and affirmed his convictions and sentences on 09/29/94.
On 03/20/95, Pittman filed a Petition for Writ of Certiorari, which was subsequently denied on 05/15/95.
On 03/24/97, Pittman filed a 3.850 Motion to the Circuit Court. The motion was dismissed on 04/24/97. Subsequently, he filed an amended 3.850 Motion on 11/02/01. On 09/15/05, Pittman filed a second amended 3.850 Motion. On 05/08/06, the evidentiary hearing was held. The second motion is currently pending.
FloridaCapitalCases.state.fl.us
---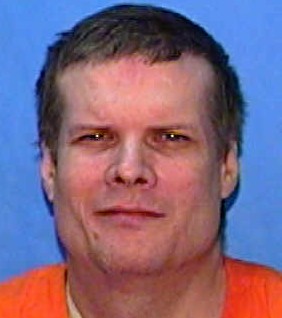 David Pittman