Homicide at Sam Donaldson's ranch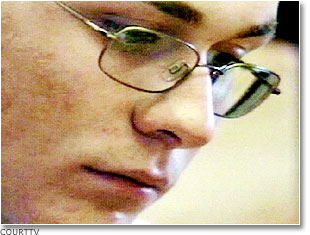 Cody Posey faces life in prison for the shooting deaths of his father, Delbert Paul Posey, stepmother Tryone and stepsister Marilea on the Chavez Canyon Ranch owned by ABC newsman Sam Donaldson. The 16-year-old has admitted his role in the July 5, 2004, shootings, but says the incident was precipitated by a lifetime of physical and mental abuse at the hands of his father.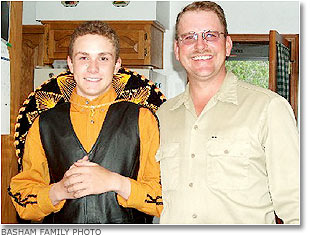 In his statement to police, Cody chronicled a volatile relationship with his father that went back to early childhood. According to the defense, Paul gave up parental rights to Cody in 2000, when he went to live with his biological mother, but the reunion was short-lived when, three months after his return, Cody witnessed his mother's death in a car accident and was forced to return to his father.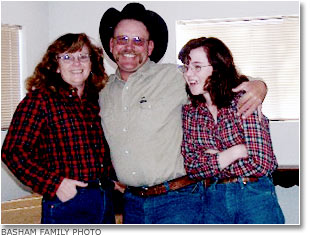 Paul Posey (middle) had worked and lived on Donaldson's Hondo property as ranch foreman with his son, wife, and stepdaughter for two years when the killings occurred. The entire family contributed to the daily maintenance of the property, and in interviews with the media, Donaldson characterized them as hard-working people. He also noted that Paul was a little hard on his son, but that he never saw him "raise his voice or his hand in anger."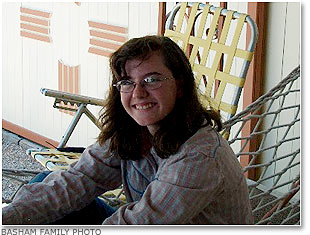 In a videotaped statement Cody Posey made to police on July 7, 2004, the teen said he got along with his new stepsister, Marilea (pictured), but not with his stepmother, and often felt alienated from the rest of his family. He described a bizarre family dynamic, claiming that every time he made a mistake, Marilea was rewarded.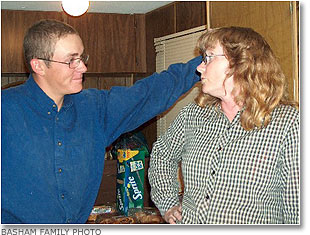 According to the defense, Tryone (right) willingly participated in the abuse after she married Paul in 1999. Cody's defense lawyer, Gary Mitchell, said his client's "breaking point" occurred the night before the shootings, when the couple attempted to force Cody (left) to have sex with Tryone and he resisted.
Cody told police that his father burned him with a welding iron when he refused.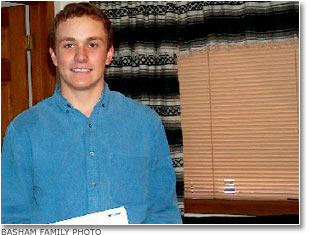 At the start of the 90-minute confession, Cody maintained his innocence in the shootings and said he last saw his family the morning of July 5, 2004, when he left following a fight with his father over cleaning the corrals. When pressed by police, however, he admitted to retrieving a gun from his sister's saddlebag after the fight and returning to the home intending to kill his father.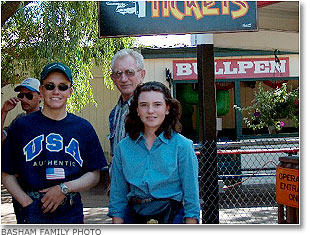 Cody told police that he shot his father as Paul was entering the home. He also said his stepsister Marilea (right) was right behind his father as he came in, so he decided that he had to shoot her also so she wouldn't tell anyone. Cody said that he envied her intelligence and was jealous of the attention she received from his parents.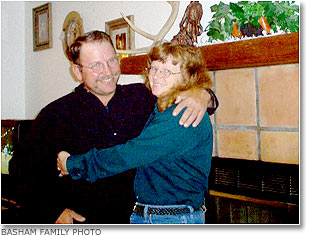 Cody also told police that he shot his stepmother Tryone (right) twice in the head as she sat reading a book on the couch for being "mean" to him and for hitting him in the past. He attempted to dispose of the bodies by loading them into a backhoe and burying them in a manure pile, but investigators later followed the tracks to the shallow grave.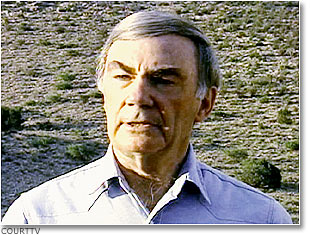 ABC newsman Sam Donaldson was the first to report a disturbance at the Posey home. He did not see the bodies, but found the home littered with broken glass and blood spatter on July 6, 2004, and went to police.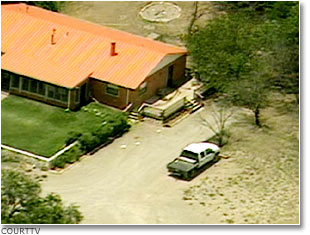 After the killings, Cody changed his clothes and left a note for police saying, "Sorry coppers I needed the kid to do the dirty work." Before he left the ranch, he told police he turned off the water and the electricity to avoid waste.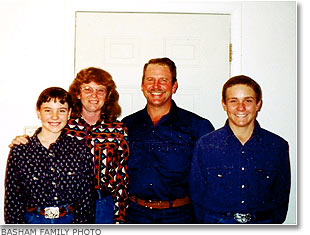 Cody (right) is being tried in Otero County's Children Court as a youthful offender, which, under New Mexico law, means that if he is convicted, a judge will decide whether to subject him to juvenile or adult penalties for killing his family.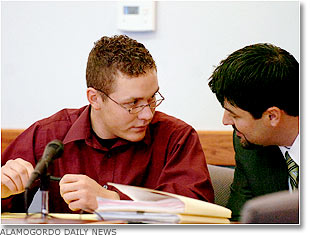 Cody Posey conferred with co-counsel Timothy Rose on the second day of his trial, when jurors viewed chilling photos of the crime scene.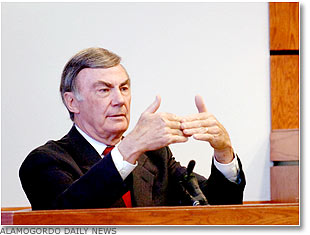 ABC news correspondent Sam Donaldson described the layout of the sprawling ranch where the Posey family lived and worked as of 2001. Paul Posey was the foreman of the three ranches located on the property, which were as far as 23 miles apart in some places.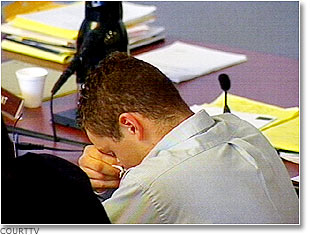 Cody Posey maintained composure during the proceedings until his defense lawyer, Gary Mitchell, gave his emotional opening statement. The teen wiped his tears as Mitchell described the death of Cody's mother, who was in a fatal car accident with Cody and his stepfather as the family drove to Washington to begin a new life.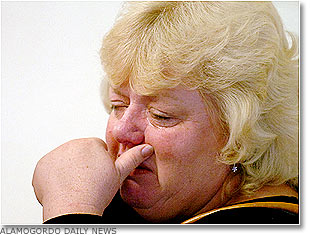 Cody Posey's maternal aunt and guardian, Corliss Clees, cried during her nephew's testimony. Cody said that despite his efforts to please his father, he could never meet his expectations.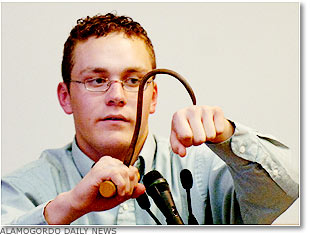 In his turn on the stand, Cody demonstrated how his father allegedly nipped him on the back of the hand with a hay hook for stumbling as he attempted to lift load bales of hay onto a hay truck.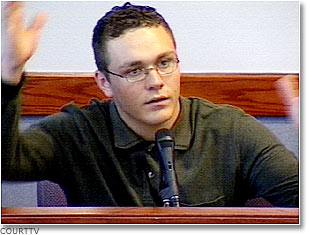 Cody Posey spent two days on the stand describing how he learned early on in life to not tell anyone of the alleged abuse his father meted out, out of fear of retribution. He also said that he began to believe that he deserved the punishment for being unable to ever "do right" by his father.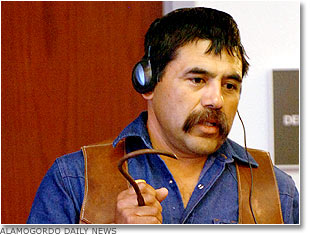 Speaking through an interpreter, Donaldson ranch hand Isabel "Pilo" Vasquez testified about another incident with a hay hook in which Paul Posey allegedly threatened to cut off his son's "balls" if he popped the clutch while driving the ranch pickup truck.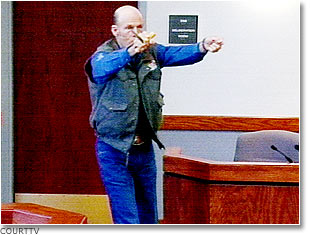 Cowboy W. Slim Britton, who also worked on the Donaldson ranch with the Poseys, corroborated Cody's claim that Paul Posey allegedly scratched his son with a hay hook as he attempted to load bales of hay onto a truck.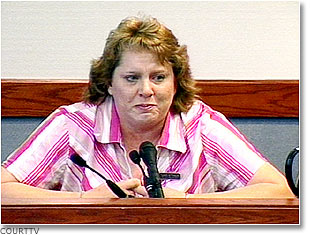 Cody's cousin, Sherry Gensler, fought back tears as she recalled the day of Cody's mother's funeral, when Cody begged to not be returned to the custody of his father. A custody agreement between Paul Posey and Cody's biological mother, Carla Brust, was declared invalid after Brust's death in a car accident because Paul Posey printed instead of signing his name on the document.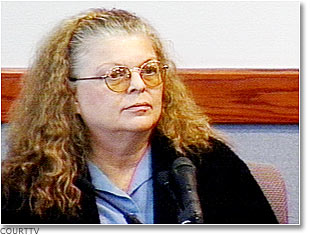 Paul Posey's second wife, Sandy Schmid, testified that she would protect Cody from his father during the couple's five-year marriage. She also claimed she saw Paul Posey surfing pornography on the Internet, supporting defense claims that Paul Posey had an "incest porn" fetish, although she did not specify what kind of material she saw.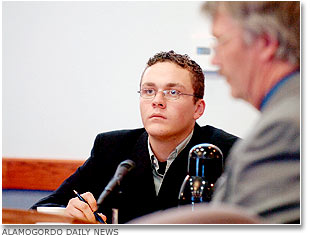 Cody listened to testimony from a defense psychologist who said that he reached a "point of despair" the morning of the shootings, which impaired his judgment.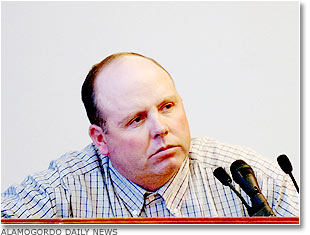 The state recalled Paul Posey's brother, Verlin Posey, in its rebuttal case to refute testimony from Cody and 37 other witnesses, who described numerous alleged instances of physical, verbal and emotional abuse by Paul and Tryone Posey. Verlin Posey testified that he never saw any marks or bruises on his nephew and that he never witnessed any interactions between Paul and Cody that would lead him to suspect an abusive relationship.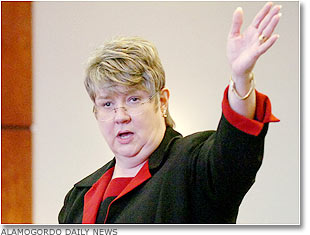 In the state's first closing argument, trial attorney Janice Schryer labeled Cody's abuse claims an attempt "to pile more and more manure on top of Paul, Tryone and Marilea," and said he acted as judge, jury and executioner the day of the killings.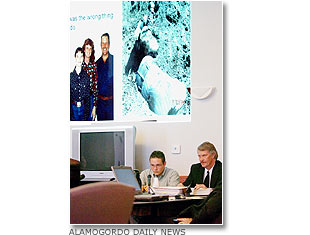 Cody and his lawyer, Gary Mitchell, listened to the prosecution closing argument as pictures of his family and the burial site were projected on the wall for jurors.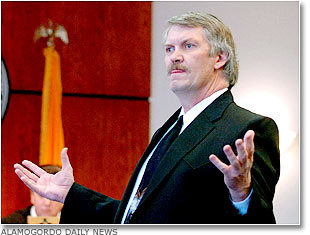 In an emotional closing argument, Mitchell urged jurors to put themselves in Cody's shoes and ask how much abuse they would have tolerated before acting in self-defense, as he did.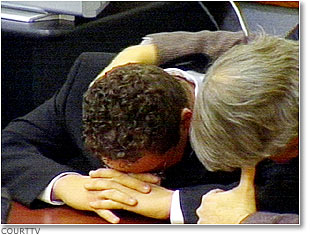 Defense attorney Gary Mitchell attempted to console the normally stoic Cody, who sobbed as Judge Counts read aloud guilty verdicts of first-degree murder for the death of Marilea, second-degree murder for Tryone and voluntary manslaughter for his father Paul.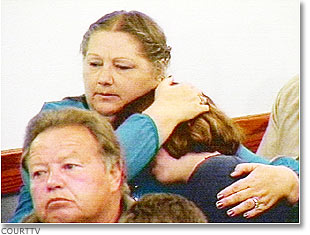 Ellen Brust, the mother of Cody's former stepfather, William Russell Brust, comforted Cody's cousin as Counts announced the verdict.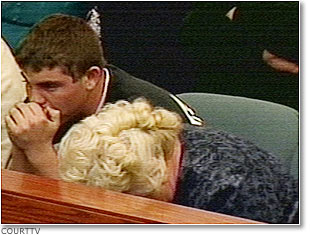 Cody's maternal aunt and steadfast supporter, Corliss Clees, broke down as the guilty verdicts were read.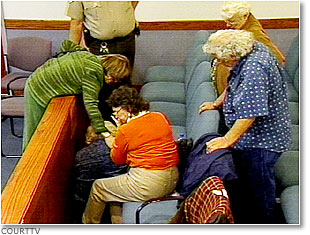 Clees sobbed even after the courtroom was cleared.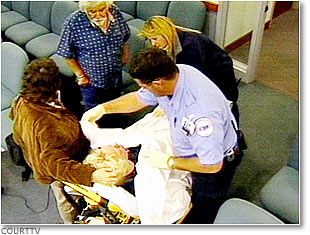 Paramedics carried Clees out of the courtroom on a stretcher.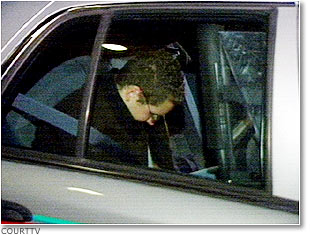 Defense lawyer Gary Mitchell told Court TV that after the verdicts, Cody asked him what he should do now. "Children never expect horrible things to happen. He thinks there's some sort of sense of justice in this world," Mitchell said. Cody faces anywhere from two years in a juvenile facility to 47 years in an adult prison when he is sentenced sometime in late April or early May.
CourtTV.com