Posey family album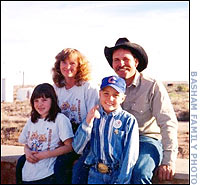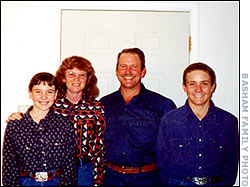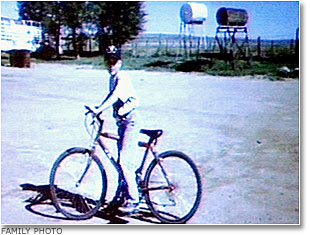 New Mexico prosecutors trying 16-year-old Cody Posey (pictured) for the shooting deaths of his parents and stepsister introduced 49 Posey family pictures to counter Cody's testimony that his parents alienated him from the rest of the family as part of a continuous pattern of emotional and physical abuse that ultimately drove him to kill them.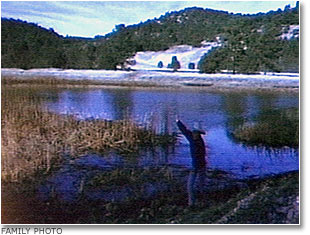 The state's medical experts testified that Cody's happy and smiling demeanor in the pictures contributed to their belief that Cody, seen here on a ranch where the family lived and worked, was not suffering from severe depression or any other kind of mental defect which affected his judgment the day of the shootings.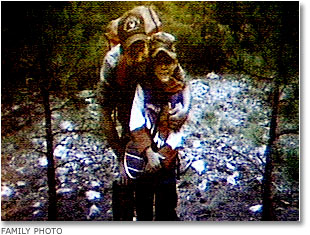 Psychiatrists for the state testified that the pictures seemed to reflect a close and happy relationship between Cody and his father, Paul Posey, pictured here on a family vacation in New Mexico's Capitan Mountains. Paul Posey's brother, Verlin, accompanied his brother and nephew on this camping trip and testified that he did not detect signs of an abusive relationship during the trip or at any other time.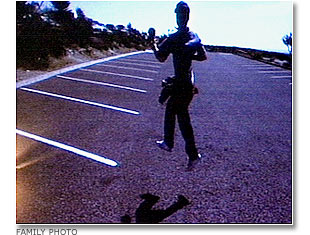 Witnesses for both the defense and the state testified that Cody, pictured here on a vacation with his grandparents, was a cheerful, friendly and outgoing child when they saw him outside the presence of his parents. The defense maintains all that changed behind the doors of the Posey home, where Paul and Tryone sadistically isolated him from friends, regulated his activities, and made no attempt to hide their dislike for him.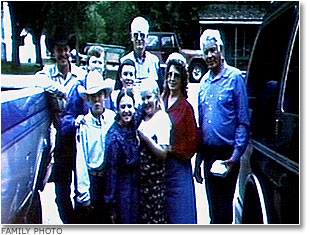 With the pictures, the state also hoped to demonstrate a close bond between Cody and his stepmother, Tryone, and his stepsister Marilea, along with their extended family, pictured here in an undated photo. Tryone's mother, Leona Basham, testified that after her daughter married Paul Posey in 1999, she considered Cody a grandson and frequently involved him in family outings with her biological granddaughter.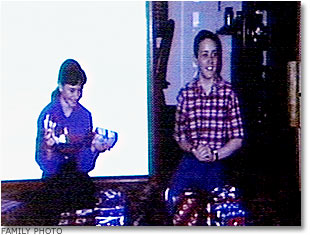 With this undated photograph of Cody and his stepsister, Marilea, in the Posey home at Christmas time, the state attempted to refute implications that Paul and Tryone Posey favored their daughter over their son. Leona Basham testified that when she went to clean out the Posey home after the killings, she found Christmas presents that Tryone had bought ahead of time for both of the children.
Prosecutors presented this picture of Cody and Marilea showing off puppets from Tryone's parents, Leona and Pat Basham, in an effort to show both children were treated and loved equally.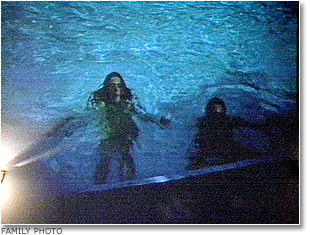 Cody and Marilea in a pool during a trip with Marilea's grandparents to New Mexico's Carlsbad Caverns. Leona Basham testified that Cody loved to play Marco Polo, an apparent reference to Cody's claims that he had a phobia of water as a result of his father's tendency to stick his head in water troughs.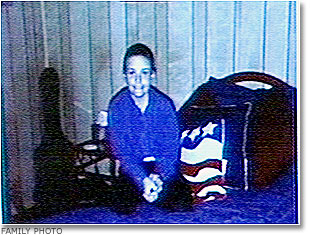 Prosecutors introduced this photo to counter Cody's claim that his parents emptied his bedroom of all his possessions when he was in sixth grade for letting his grades slip, though the defense questioned the accuracy of the photograph's date.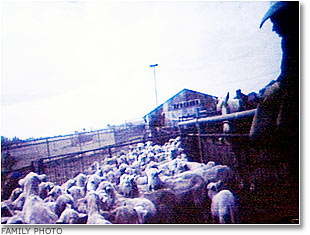 Paul Posey's job as a cowboy brought his family across southeast New Mexico to several different ranches, where they worked long hours as ranch hands. The killings occurred on a ranch owned by ABC correspondent Sam Donaldson, where Paul Posey was ranch foreman. The defense claims most of the abuse occurred against the backdrop of the ranch with utensils such as hay hooks, lariats and cattle prods.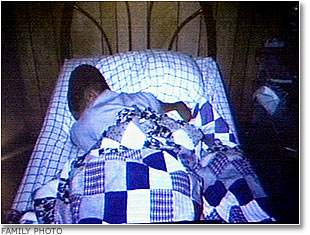 A picture of Cody in his room in Weed, where he claimed his parents took away his possessions, leaving him with just a mattress, sheet and nightstand. Leona Basham testified that the bedspread in fact belonged to her mother, Tryone's grandmother, and that Tryone gave it to Posey, calling into question Cody's claim that Tryone did not care for her stepson.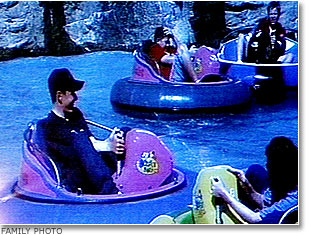 The Bashams took this picture of Cody on a family trip to an amusement park in Ruidoso, New Mexico. 12th District Judge James Waylon Counts prevented the state from introducing hundreds more similar pictures at the request of the defense, who argued that the volume would be cumulative and irrelevant.
CourtTV.com