A former policeman sentenced to death at Birmingham Assizes by Mr Justice Swift on 9th December, 1927, for the murder of Olive Turner, a young factory worker.
One night in autumn 1927, twenty one year old Miss Turner and her boyfriend Charles Bromhead were strolling beside a canal at Winson Green, in the shadows of Birmingham prison, when they were stopped by Power.
Pretending to be a plain clothes policeman, he asked them for proof of identity. When they could not prove who they were, he told them he was taking them into custody on suspicion of committing some crime. As they headed towards the station.
Power suggested he was open to a bribe by saying they could 'square up with him.' Bromhead offered him fourpence. 'Fourpence is no good to me,' he replied. At that moment. Bromhead, rightly suspecting that Power was an imposter, told Olive to make a run for it.
Power gave chase. and struck Bromhead a blow to face. rendering him senseless for a short time. When he came to. the others had disappeared. Further down the path. a courting couple spoke to Power who was dragging the distressed girl by the waist, and he told them he was a policeman taking her into custody. It was 11.30pm.
Five minutes later, another couple heard sounds of a struggle followed by a splash. Olive's body was later discovered in the canal. She had been raped and had died as a result of drowning.
Thirty six year old Power was identified by several people as the man on the river bank claiming to be a police officer. As the sentence of death; was passed, Power shouted at the judge that he did not want any sympathy but announced that he planned to appeal.
It failed, and he was hanged at Winson Green prison, a stone's throw from where he had committed the murder, by Thomas Pierrepoint and Robert Wilson on the 31st January 1928.


---
James Joseph Power
MurderFiles.net
Charles Broomhead had enjoyed his night out with Olive Turner, the girl he loved. Having been to the cinema they now decided to have a quiet walk down the canal towpath, like so many other lovers did.
Charles and Olive had not gone very far when they were accosted by a stranger who announced that he was a policeman and was arresting them for trespass. Charles Broomhead respected authority and said that they would go with the man without offering any resistance. However, they had not gone very far when Charles began to grow suspicious.
As they walked, presumably towards the nearest police station, Charles noticed that there were other couples on the towpath. Not unreasonably, he demanded to know why they were not also being arrested and the police officer replied that he had two and that was enough for him. Whatever suspicions Charles held were certainly intensified when the policeman hinted that it may be possible to 'square' things with him. In other words, he was willing to let them go if they gave him money.
Convinced now that the policeman was nothing of the kind, Charles Broomhead reached into his pocket and brought out all he had, fourpence. "Fourpence is no good to me." said the officer and now Charles had had enough.
Charles told the man that he was quite prepared to go with him, but Olive would not. He turned to his girlfriend and told her to run home. Without waiting to be told a second time, Olive began to run off, only to be followed by the stranger. Charles Broomhead followed and soon caught the stranger who then turned suddenly and struck Charles, knocking him down and dazing him.
As Charles got to his feet he was just in time to see the man catch Olive and, throwing his arm around her waist, carry her off into the distance. Olive would not be seen again until her body was found in the canal the following morning. Her watch, which was still on her body, had stopped, pin-pointing the time she was thrown into the water as eleven forty one.
Police immediately appealed for witnesses and a number of people came forward. Doris Emery had also been to the cinema with her boyfriend, Edgar Willock, and they too were on the towpath at the time of the attack. They had seen the three people together and had been close to the woman when she was caught by the man she was trying to run away from. Willock tried to interfere but the man identified himself as a police officer and at that Willock allowed him to go on his way. He swore he would know the man again.
Another important witness was John Godfree. He had seen the man standing on a bridge, watching couples pass by, and had seen him go up to Charles and Olive. The descriptions and information these people gave allowed police to decide that the man they wanted was James Power, who lived in Heath Green Road. He had been a policeman but had now left the force and he had come to their attention in the past for representing himself as still being a serving officer.
Taken in for questioning, Power was identified by Charles Broomhead, Doris Emery, Edgar Willock and John Godfree. Faced with this, Power's reply was that they were all mistaken and that he had not been anywhere near the canal on the day in question. That defence convinced no-one and Power was sentenced to death.
The appeal tried two different approaches. In the first place, they tried to discredit the testimony of the witnesses. Charles Broomhead, it was said, was interested in anyone being arrested. He had been the first suspect and the police had questioned him very closely indeed when he first reported the matter and his evidence seemed to improve in quality as time went on.
John Godfrey admitted that he had only had a quick sideways glance at the man and both Doris Emery and Edgar Willock had described the man they had seen as wearing a white daisy in his buttonhole whilst Power had been wearing a red rose.
It was also suggested that even if Power had carried off Olive, there was no proof that he was responsible for her death. He may well have robbed her but then she might have wandered off in the dark and fallen into the canal accidentally. The strength of this last point was reduced somewhat when evidence was given that there was no water in Olive's stomach, meaning that she was unconscious when she entered the water.
The appeal was dismissed and Power was executed at Birmingham on the last day of January, 1928.


---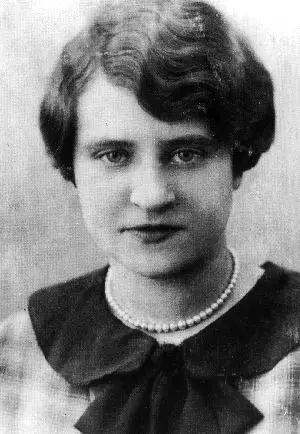 Olive Gordon Turner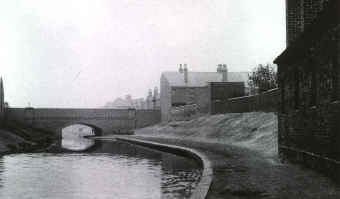 The canal where the murder took place.