Corinio Allen Pruitt was convicted of first degree murder in the death of 79 year-old Lawrence Guidroz. Pruitt carjacked and beat Guidroz as he was leaving an Oakhaven grocery store in August 2005.
---
Corinio Pruitt Sentenced to Death for Murder in TN Carjack of 79 Yr Old Man
March 2, 2008
MEMPHIS - A jury hands down the death penalty to a man convicted of carjacking and beating an elderly man to death. Corinio Pruitt was sentenced this weekend for killing 79 year old Lawrence Guidroz in August of 2005. Almost 3 years later a jury finds him guilty.
The Oakhaven community isn't the same since the man who lived in this house on Kingsgate Avenue was beaten to death in a carjacking. 79 year old Lawrence Guidroz is dead but his memory is still very much alive in his neighborhood.
Troy Taylor said, "A friend of mine for 17 years. I get kind of choked up talking about it. He was just goodness. He would pick up paper out the street just to keep the neighborhood clean."
Brian Pilgrim remembers him also.
Pilgrim said, "He mainly didn't do nothing but go back and forth to the store. That's about the only time he left in his car but it was everybody around here knew him real good and they miss him."
It was on a trip to that neighborhood store when he was killed by Corinio Pruitt. Pruitt beat him to death. This weekend a jury sentenced pruitt to the death penalty.
"Senseless. Senseless. You know your heart goes out when you hear about crime in the city that you ask the question why. When I first heard about it I was angry. Then I thought about mr. Lawrence. I know he probably would forgive the young man but like I said the punishment fits the crime," said Taylor.
Taylor himself questions the death penalty. He doubts if it does anything to deter crime. Still, it is some relief for neighbors to know justice is finally served in the death of the man who instilled a since of pride and community in their neighborhood.
---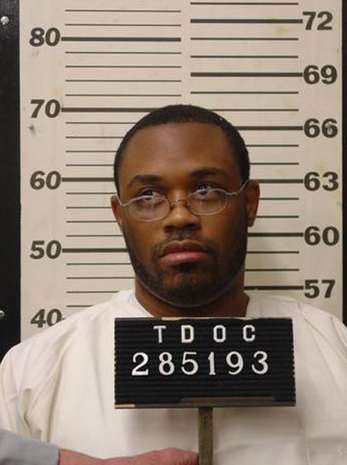 Corinio Allen Pruitt