PRUITT, TOMMY RAY # 100
ON DEATH ROW SINCE 11-21-03
DOB: 03-04-62
DOC: #881037 White Male
Dearborn County Circuit Court
Judge James D. Humphrey
Venued from Morgan County
Cause #: 15C01-0101-CF-54
Prosecutor: Steven P. Sonnega, Terry E. Iacoli
Defense: William Vanderpol, Jr., Douglas A. Garner
Date of Murder: June 14, 2001 (Shooting); July 10, 2001 (Death of Officer Starnes)
Victim: Daniel Starnes W / M / 46 (Morgan County Warrant Officer and Reserve - No relationship to Pruitt)
Method of Murder: Shooting with .45 handgun
Summary: Having information that Pruitt had been involved in a burglary a few days earlier in Bloomington and may have stolen guns in the vehicle,
Morgan County Deputy Dan Starnes pulled Pruitt over on a rural county road. Pruitt had a scanner in his car, and it is believed that he overheard Deputy Starnes say that he was going to search the vehicle.
Pruitt then got out and pulled a .45 caliber handgun. A gun battle ensued, with Deputy Starnes suffering five gunshot wounds to his chest and abdomen. He died from these injuries almost a month later on July 10, 2001.
Pruitt was shot seven times, but recovered. Pruitt also shot at the 19 year old son of Deputy Starnes, Ryan, who was in the vehicle as part of a summer internship program.
Pruitt had prior felony convictions of Robbery (C Felony) in 1981, and Forgery (C Felony) in 1988, which served as a basis for the Habitual Offender adjudication.
Conviction: Murder, Attempted Murder (A Felony), Possession of Firearm by Serious Violent Felon (B Felony), Receiving Stolen Property (D Felony) (4 Counts), Resisting Law Enforcement (D Felony), Habitual Offender.
Sentencing: November 21, 2003 (Death Sentence, 50 years, 20 years, 3 years, 3 years, 3 years, 3 years, 3 years, 30 years, consecutive for a total of 115 years imprisonment)
Aggravating Circumstances:

b (6) Victim was law enforcement officer
Mitigating Circumstances:

Mental Retardation, IQ of 60,
Mental Illness, Repeated head injuries,
Traumatic childhood,
Medical malpractice caused death of Deputy Starnes.


---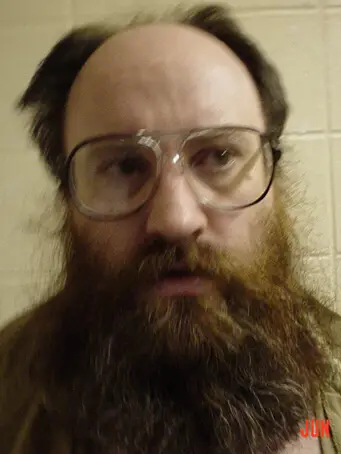 Tommy Ray Pruitt