A coroner's assistant bring out a body.
On September 16,2008, Ranjaram bought a gun and wrote three notes and a last will. A note to the authorities
stating for his responsibility, another note explaining his financial situation and the last to his friends.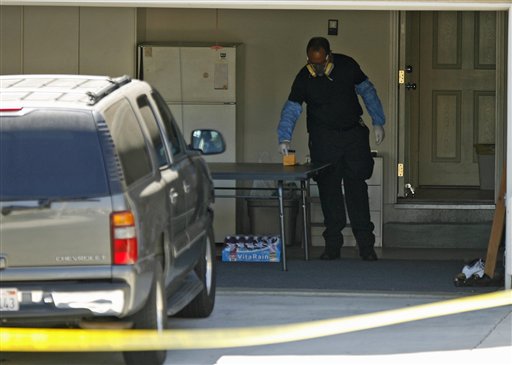 LAPD investigators work at 20644 Como Lane in Porter Ranch, a home where authorities said a man
who was despondent over his financial situation killed five family members and himself Saturday.
The bodies were discovered by LAPD officers who responded to a call by family friends.
(Brian Vander Brug / Los Angeles Times)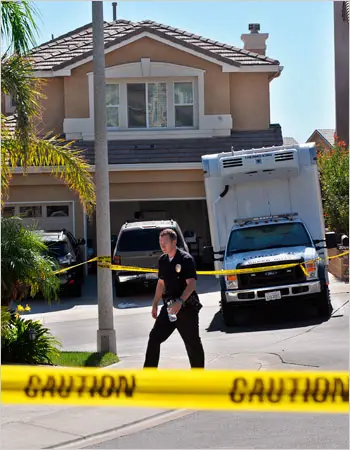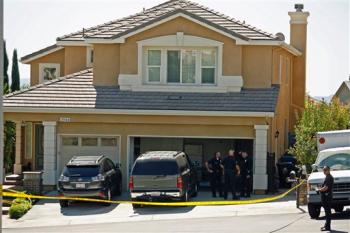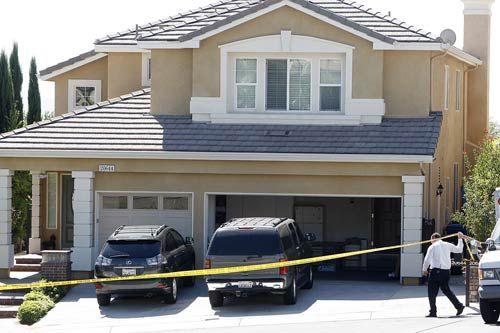 The house in Los Angeles where Karthik Rajaram killed five of his family and himself;
in a letter, he cited economic strife.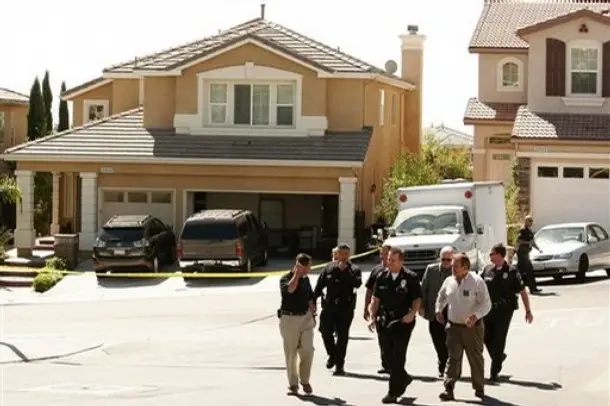 In this Oct. 6, 2008 file photo, Los Angeles Police investigators walk to a news conference in front of the home where six bodies were found, left, in a gated community in the San Fernando Valley neighborhood of Porter Ranch area of Los Angeles. Across the country, authorities are becoming concerned that the nation's financial woes could turn increasingly violent, and they are urging people to get help.
Rajaram's wife, 39-year-old Subasri.
Rajaram's wife Subasri, was found in a bedroom, apparently shot while sleeping.
Police found 19-year-old son, Krishna, murdered in his bed, with a shot in the head.