On 24th January 1907 staff heard raised voices coming from William Whiteley's office. "Is that your final word?" asked one voice, "Yes' came the reply." "Then you are a dead man" said the first voice and three shots rang out. The first two bullets hit Whiteley in the head, killing him instantly. The third was an unsuccessful attempt at commiting suicide by the killer who turned out to be 27-year-old Horace Rayner.
He was charged and appeared at the famous Old Bailey in May 1907. George Raynor pleaded not guilty by reason of temporary insanity. He was to maintain that Whiteley, who had preached a high moral standard to his employees, was in fact his real father.
George Raynor, the man who had brought Horace up, testified that Horace's mother, Emily Turner, now deceased, had improperly registered the birth and that he had agreed to act as father. Emily's sister, Louisa, caused a sensation when she gave evidence that not only had she, too, been Whiteley's mistress for many years, but that she also had a child by him. Sensational though this was the jury were not convinced about this plea and returned a guilty verdict and Horace Raynor was sentenced to death.
Because of the unusual circumstances of the case a petition for clemency was raised and collected 200,000 signatures in the first week.
Public opinion was running high and the Home Secretary was unable to ignore it and he commuted Raynors sentence to one of life imprisonment. George Raynor served twelve years before being released in 1919 on licence. If his story was true it meant that he would have on his concience for the rest of his life the fact that he killed his own father.
Real-Crime.co.uk


---
William Whiteley, (September 29, 1831 – January 24, 1907) was a British entrepreneur of the late nineteenth and early twentieth centuries. He was the founder of Whiteleys department store.
Biography
Whiteley was born in Yorkshire in the small village of Purston, situated between Wakefield and Pontefract. His father was a prosperous corn dealer. William along with his three brothers enjoyed a healthy open-air life. He left school at the age of 14, and started work at his uncle's farm. He would have liked to have been a veterinary surgeon or perhaps a jockey but his parents had other ideas. In 1848 they started him on a seven year apprenticeship with Harnew & Glover, the largest drapers in Wakefield. Whiteley took his new job seriously and received a 'severe drilling in the arts and mysteries of the trade.'
In 1851 he paid his first visit to London to see the Great Exhibition. The exhibition fired his imagination, particularly the magnificent displays of manufactured goods. All that could be bought or sold was on display, but nothing was for sale. Whiteley had the idea that he could create a store as grand as the Crystal Palace where all these goods could be under one roof and it would make him the most important shopkeeper in the world. Wakefield, once the centre of the Yorkshire woollen trade, was in decline and Whiteley now wanted to be something more than a small town draper. On completion of his apprenticeship he arrived in London with £10 in his pocket.
Growing Business
He took a job with R. Willey & Company in Ludgate Hill, and then Morrison & Dillon's to learn all aspects of the trade. Whiteley lived frugally. Not smoking or drinking he was able to save up £700, enough to start his own business. London was expanding rapidly in the 1860s and after considering Islington he turned his attention to Bayswater; the area was rapidly being developed into a high class residential district. He observed the number of fashionable people using Westbourne Grove and decided to open his shop there. He started his business in 1863 by opening a Fancy Goods shop at 31 Westbourne Grove, employing two girls to serve and a boy to run errands. Later one of the girls, Harriet Sarah Hall, became his wife.
Seizing every opportunity, he acquired a row of shops in Westbourne Grove in 1867 and turned them into 17 departments. Dressmaking was started in 1868, and a house agency and refreshment room, the first ventures outside drapery, opened in 1872. By then 622 people were employed on the premises and a further 1,000 outside. Whitley started selling food in 1875, and a building and decorating department was added in 1876. This proved to be particularly profitable, as the large stuccoed houses in the area needed regular repainting. Claiming that he could provide anything from a pin to an elephant, William Whiteley dubbed himself "The Universal Provider".
He met strong opposition from smaller tradesmen, and also from the local authorities over his grand building plans, and several bad fires in the 1880s may have been caused by opponents. Business nonetheless prospered, aided by a delivery service extending up to 25 miles (40 km), and in 1887 the store was described as 'an immense symposium of the arts and industries of the nation and of the world'.
By 1890 over 6,000 staff were employed in the business, most of them living in company-owned male and female dormitories, having to obey 176 rules and working 7 am to 11 pm, six days a week. Whiteley also bought massive farmlands and erected food-processing factories to provide produce for the store and for staff catering. In 1896 he earned an unsolicited Royal Warrant from Queen Victoria - an unprecedented achievement.
Westbourne Grove Fire and Reopening
In 1897 disaster struck and the store in Westbourne Grove burnt down. In his autobiography, Drawn From Memory, E. H. Shepard said the fire could be seen from Highgate Hill, and some days later when he and his friend Cyril were allowed to visit Westbourne Grove, that, "The long front of the shop was a sorry sight with part of the wall fallen and the rest blackened."
Whiteleys was to rise again like the Phoenix from the fire, when the Lord Mayor of London in the presence of thousands opened the new store in Queensway on 21 November 1911. This was claimed to be the largest British store in the world.
Murder
On 24 January 1907, Whiteley was shot dead at his shop by Horace George Raynor aged 29, who claimed that he was Whiteley's illegitimate son. In his will he left £1,000,000 (a fabulous amount at that time), with which the Whiteley Village, near Walton-on-Thames in Surrey, was created.
Wikipedia.org


---

The victim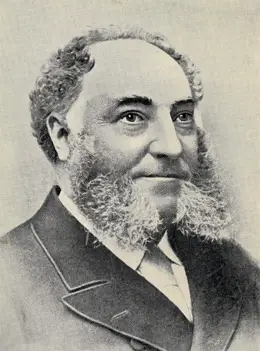 William Whiteley