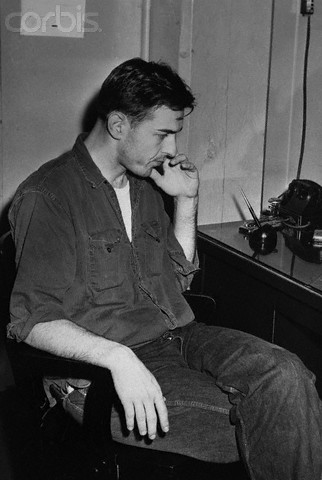 Memphis, Tenn.: In prison garb, Melvin Davis Rees sits before U.S. Commissioner Leslie Nicholson as a second bail of $50,000 is fixed against him on Virginia kidnap-murder charges, June 25th. The first $50,000 bail was set by Nicholson [on] June 24th in connection with a 1957 murder in Maryland. The FBI named Rees as the kidnap-killer who wiped out an entire family of four in a fiendish crime 18 months ago.

(
Bettmann/CORBIS -
June 25, 1960)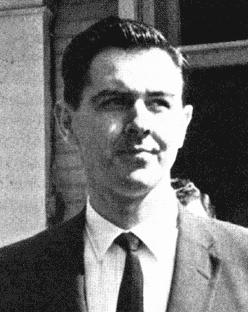 Melvin Davis Rees Jr.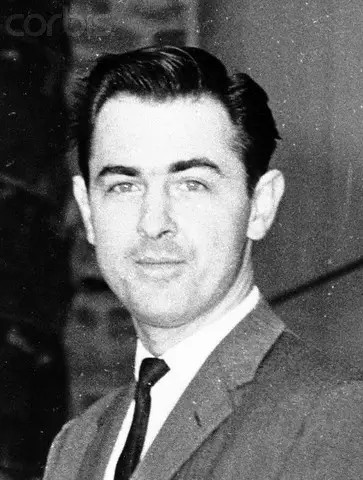 Melvin Davis Rees Jr., 32 year old jazz musician, was convicted 2/23/61 of murder in the kidnap massacre of a Virginia family of four. The all-male jury did not specifically recommend the death sentence, meaning Rees can be sentenced up to life imprisonment for the grisly crime spree. Technically, he was charged with the 1959 kidnap-slaying of Mildred Jackson, 27, and her 5 year old daughter, Susan Ann. But the prosecution based its case on the belief that the handsome, one-time Maryland University student also had killed the father of the family, Caroll, and his 18 month old infant daughter, Janet.
(Bettmann/CORBIS - February 23, 1961)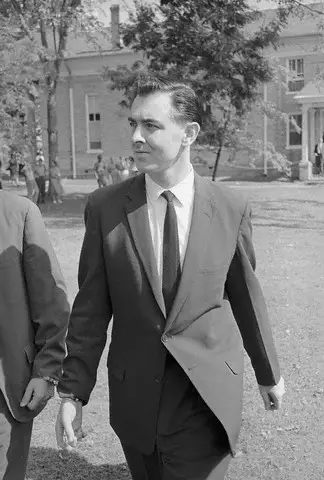 Melvin Davis Rees, dance band guitarist, handcuffed to a U.S. Marshall, arrives at courthouse where he is standing trial for the murder of Carroll Vernon Jackson and his 18-month-old daughter, Janet. Rees has already been convicted and sentenced to life imprisonment in Maryland for the kidnapping and murder of Jackson's wife, Mildred, and daughter, Susan, 5. FBI agents testified that they found a pistol which the state claims was used to kill the Jackson family at the home of Rees.
(Bettmann/CORBIS - September 25, 1961)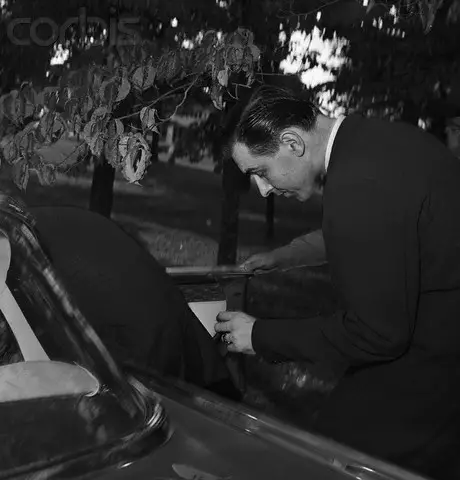 Spotsyvania, Virginia: Melvin Davis Rees Jr., enters car to be taken to jail after a circuit court jury today convicted him of murdering Carroll Vernon Jackson, head of a Virginia family of four and specified he be put to death. Jackson, his wife and two children were abducted from their car near their home in Apple Grove, Virginia and slain in January 1959.
(Bettmann/CORBIS - September 28, 1961)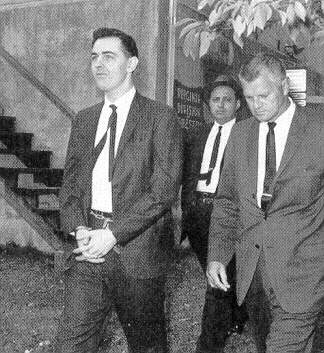 Melvin Davis Rees Jr.