Investigation Photos


Green River Task Force Detectives took Gary Leon Ridgway on 24 separate trips throughout King County so Ridgway could point out locations where he may have placed his victims.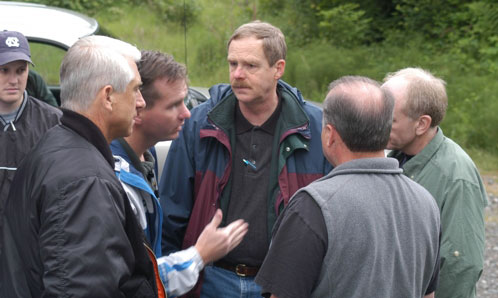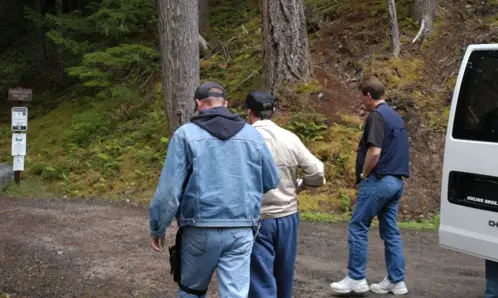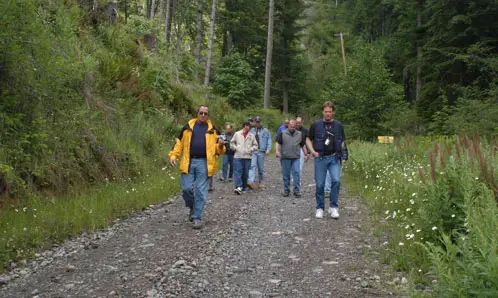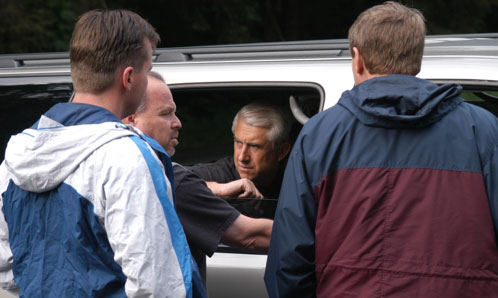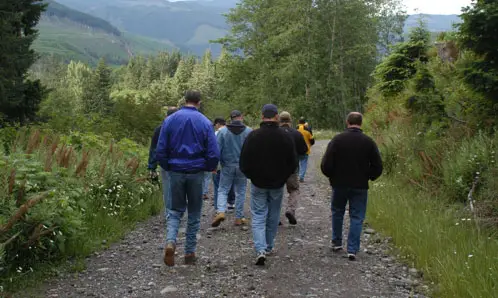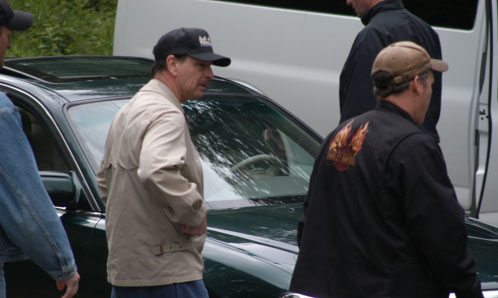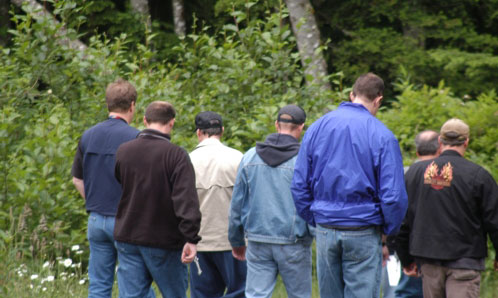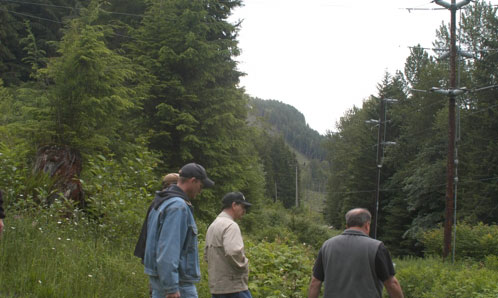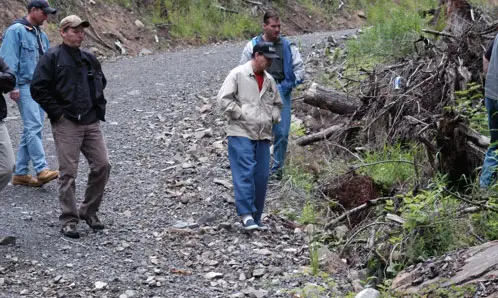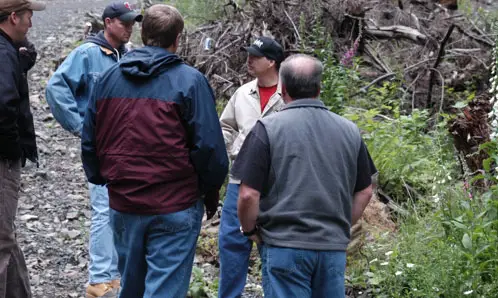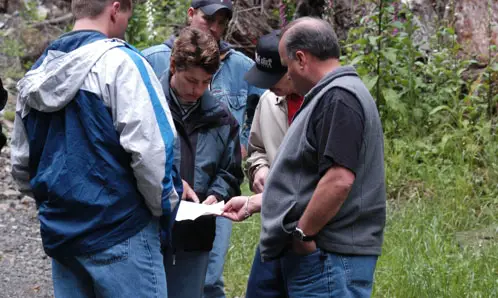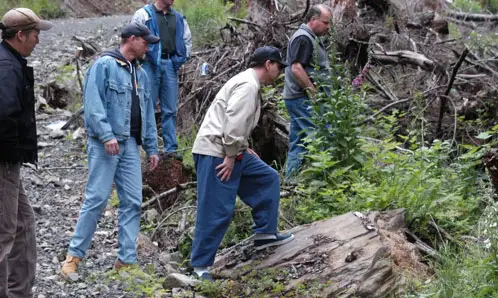 Sheriff Dave Reichert accompanies Green River Task Force Detectives and Gary Leon Ridgway as Ridgway directs them to potential sites where he remembers possibly placing a victim.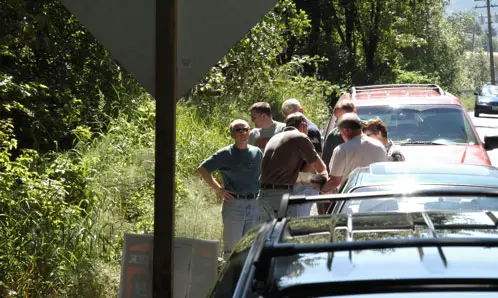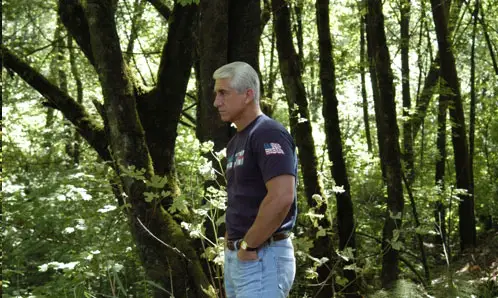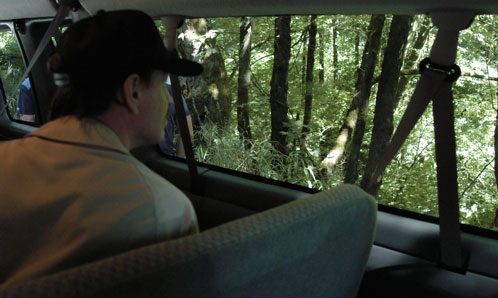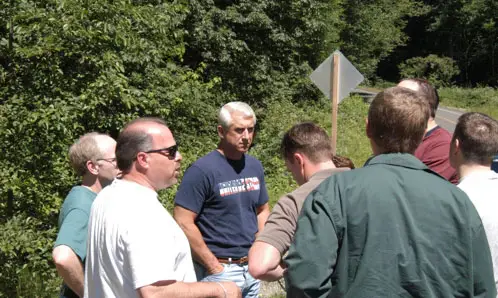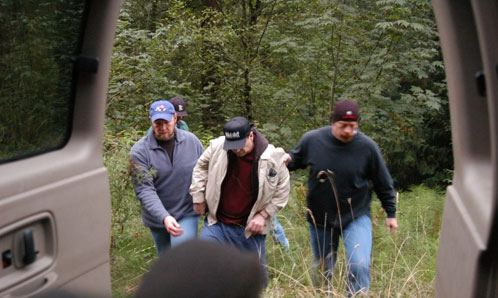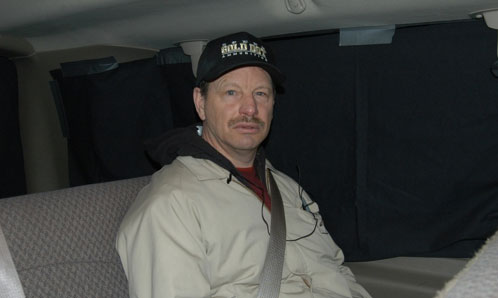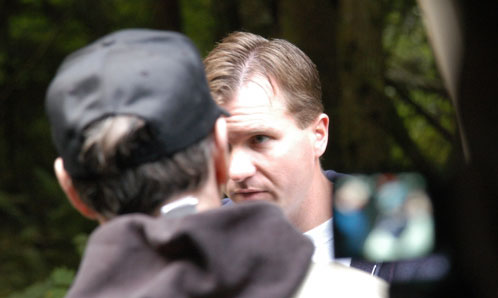 Detectives process the Pammy Avent crime scene. Pammy Avent was the first victim found as a result of information provided by Ridgway. Her remains were recovered on August 16, 2003 in a wooded area just
off Highway 410 at Milepost 26.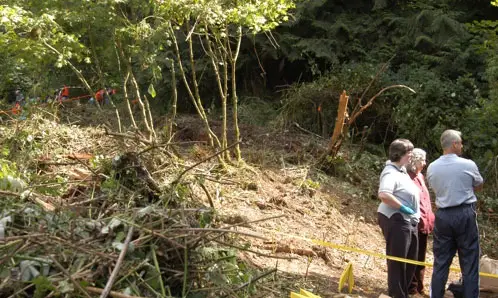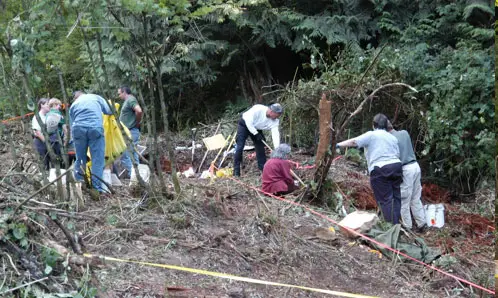 Green River Task Force Detectives process the site off the Kent Des Moines Road where they recovered skeletal remains on August 21, 2003. This area encompassed approximately two acres and was heavily wooded. Over a period of several days, Detectives cleared the ravine, which was densely covered in blackberry bushes and vegetation.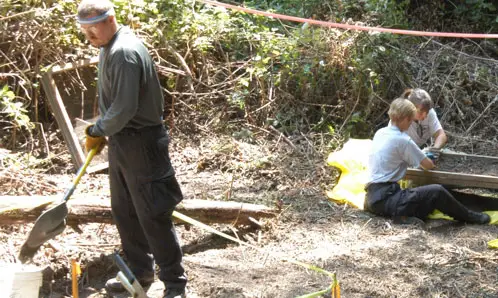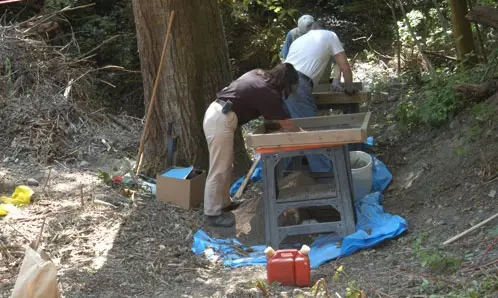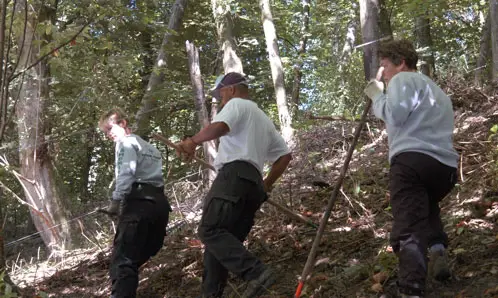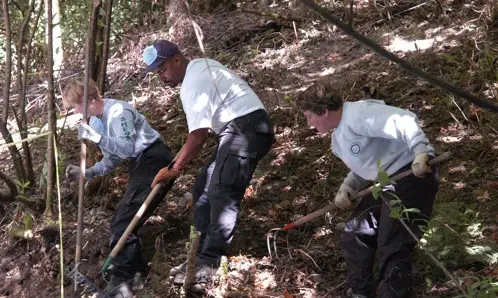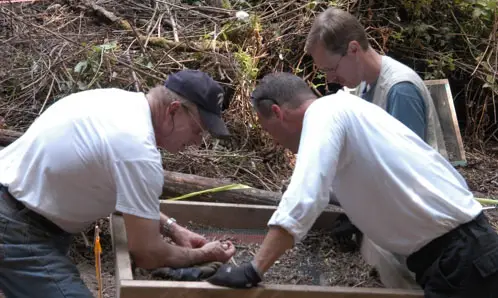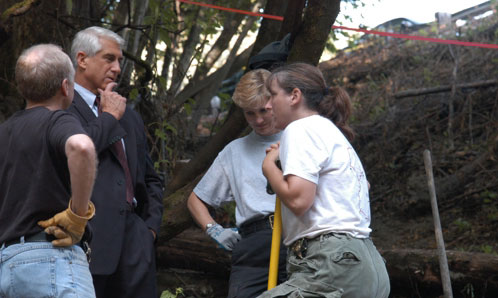 Detectives and Search and Rescue volunteers at the search site near South 296th Street and 65th Avenue South rappelled down a 60 degree incline to the floor of the ravine. After clearing the vegetation, they carefully worked their way up the hillside. During this process, GRTF Detectives recovered the remains of Marie Malvar on September 27, 2003.