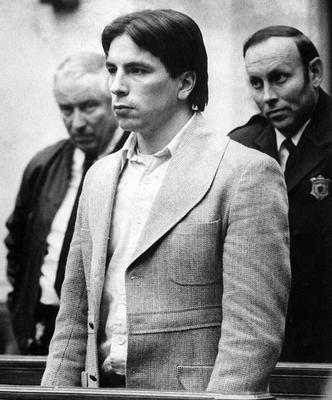 James P. Riva, 1981.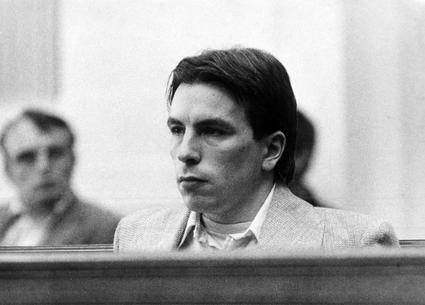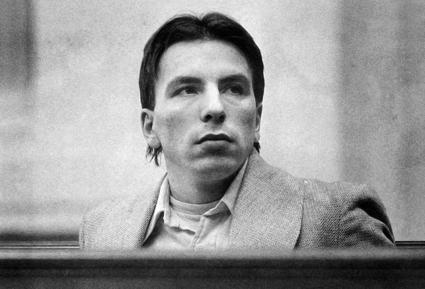 James Riva, a self-proclaimed vampire killer who stabbed his grandmother
and tried to drink her blood in 1980.
(Bob Stella/The Patriot Ledger)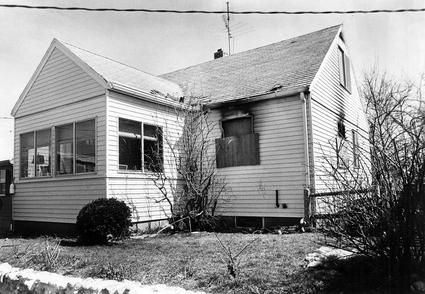 James Riva stabbed his disabled grandmother in the heart and shot her four times
with gold-painted bullets, then set her house on fire to cover the evidence.
He said he was a 700-year-old vampire who needed to drink her blood,
but that she was too old and dried up.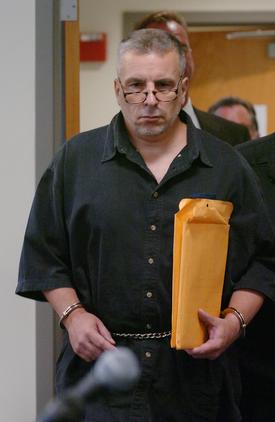 James Riva appears at his parole hearing before the Mass. Parole Board Central Office. Riva has been
in prison three decades for murdering his grandmother in Marshfield. Diganosed with mental
illness, Riva claimed at the time he was a vampire who needed to drink his grandmother's blood.
(Amelia Kunhardt / The Patriot Ledger)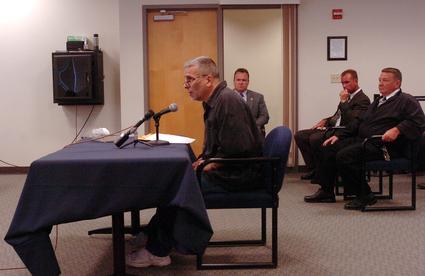 James Riva appears at his parole hearing before the Mass. Parole Board Central Office.
(Amelia Kunhardt / The Patriot Ledger)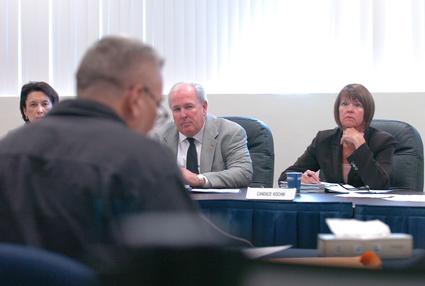 Parole Board members, from left, Leticia Munoz, Thomas Merigan and Candace Kochin listen as James
Riva (foreground) appears at his parole hearing before the Mass. Parole Board Central Office.
Riva has been in prison 29 years for murdering his grandmother in Marshfield.
(Amelia Kunhardt / The Patriot Ledger)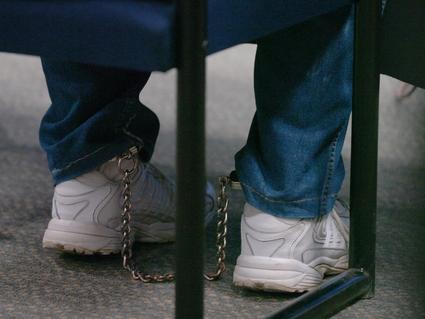 Shackled feet of James Riva as he appears at his parole hearing before the Mass. Parole Board Central Office.
(Amelia Kunhardt / The Patriot Ledger)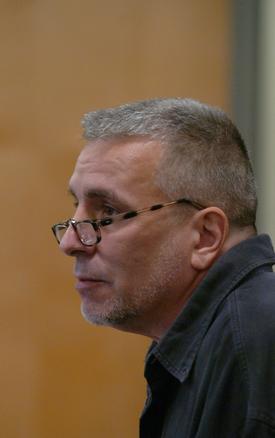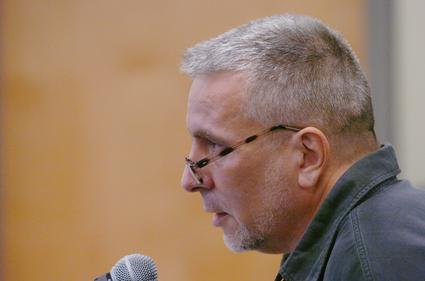 Handcuffed and shackled, James Riva appears at his parole hearing before the Mass. Parole Board
Central Office. Riva has been in prison 29 years for murdering his grandmother in Marshfield.
(Amelia Kunhardt / The Patriot Ledger)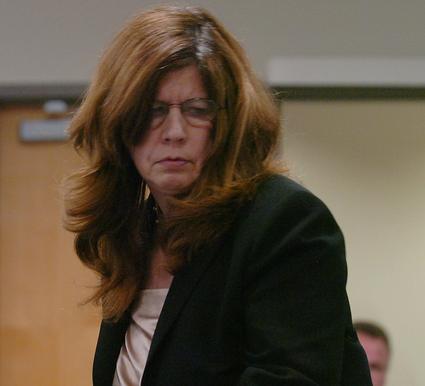 Diane Wojdag, niece of murder victim, testifies in opposition to parole for James Riva.
(Amelia Kunhardt / The Patriot Ledger)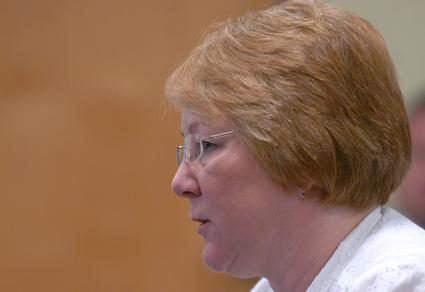 Cheryl Toccio, grand-niece of murder victim, testifies in opposition to parole for James Riva.
(Amelia Kunhardt / The Patriot Ledger)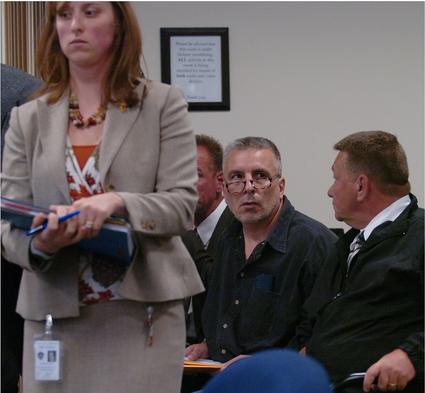 James Riva (center) looks on as relatives speak in opposition to his request
for parole, during his parole hearing.
(Amelia Kunhardt / The Patriot Ledger)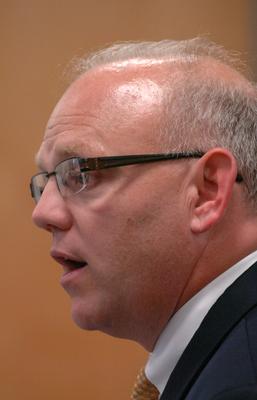 Plymouth County Disgtrict Attorney Timothy Cruz asks the Mass. parole board to deny parole for James Riva.
(Amelia Kunhardt / The Patriot Ledger)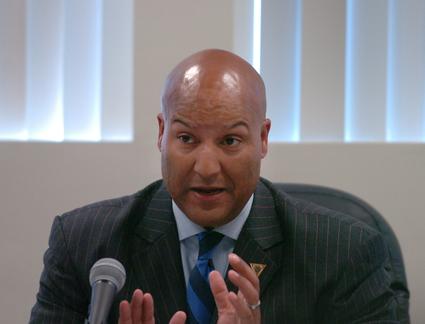 Mark Conrad, chairman of the Mass. Parole Board, speaks to James Riva at his hearing before the Board.
(Amelia Kunhardt / The Patriot Ledger)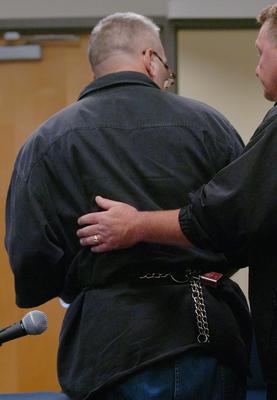 James Riva is escorted from his parole hearing.
(Amelia Kunhardt / The Patriot Ledger)