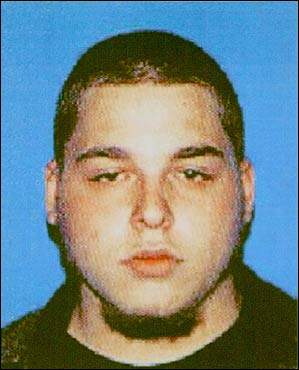 This photo released by the New Bedford Police Department shows Jacob D. Robida, 18, of New Bedford.
Robida, wanted inlast week's hatchet-and-gun attack in a New Bedford gay bar, shot and killed a woman riding
in his car and an Arkansas police officer before he was shot twice in the head in a gun battle with police.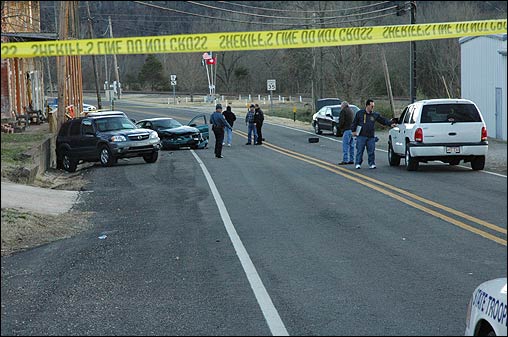 Police investigated the scene in Norfolk, Ark. Robida wrecked his car after a nearly 30-mile chase
and was wounded in a shootout with Arkansas State Police and Baxter County deputies.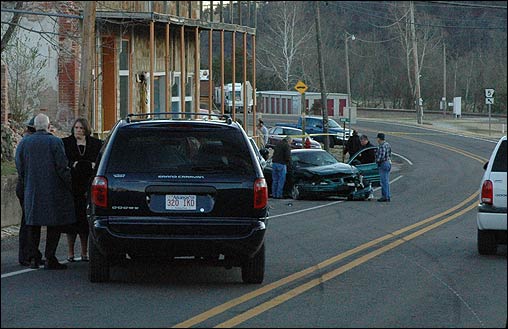 The small resort and retirement towns of Baxter County, Ark., were shocked by the crime.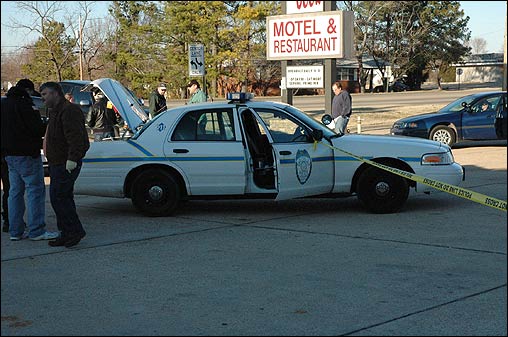 Authorities worked the scene around the patrol car of Gassville, Ark., police officer John Sell,
after Robida shot and killed the small-town officer at a traffic stop. Gassville is a working-class
community of 1,700 people with one main road that passes through town.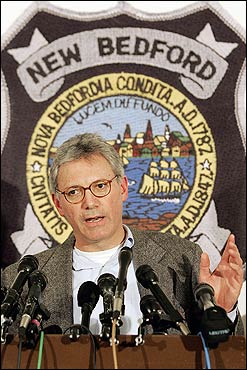 New Bedford Mayor Scott W. Lang spoke at a press conference at police
headquarters, detailing the capture of Robida.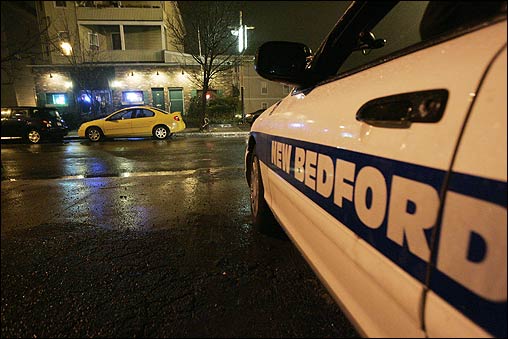 New Bedford police maintained a watch outside the scene of the attack at gay bar Puzzles Lounge.
(Globe Staff Photo / David Kamerman)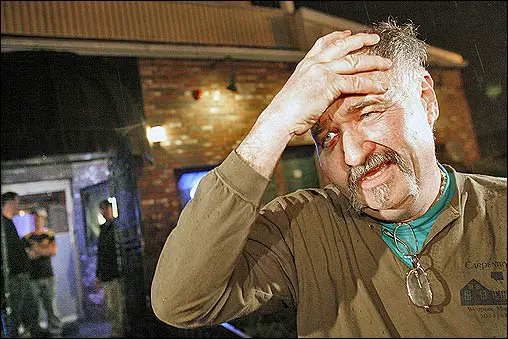 Attack victim Robert Perry, outside Puzzles Lounge, reacted to the news of Robida's capture.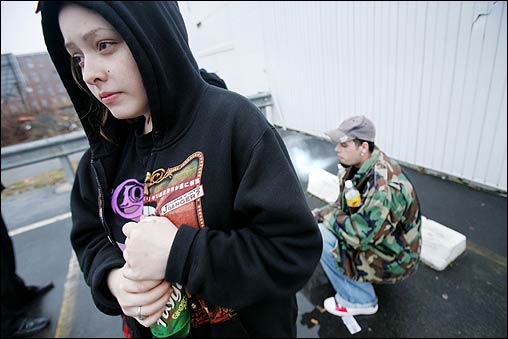 Friends of Jacob Robida, Kimberly Silva (left) and Keith Amarantes, said that Robida sometimes glorified
Nazism and had a swastika tattoo but never previously expressed any prejudice toward gays.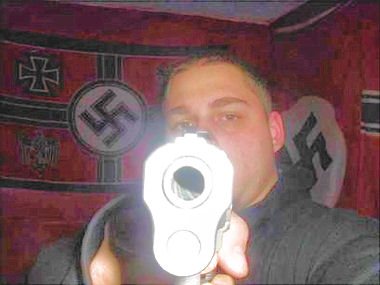 Jacob Robida
This undated photo, posted on a personal Web site at MySpace.com, shows Robida in an unknown location.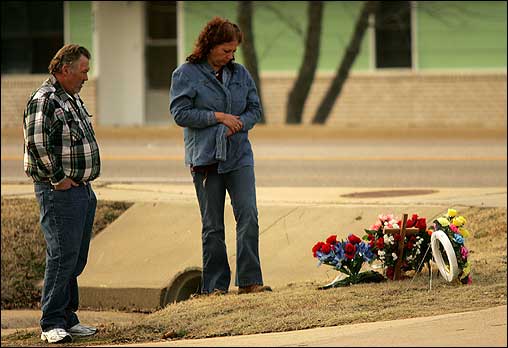 Jacob Robida's rampage left a trail of mourners, first for victims in New Bedford, and now
for fallen police officer James Sell, who was shot while pursuing Robida in Arkansas.
Tammy and Cindy Acuff of Flippin, Ark., paid their respects to Sell at a makeshift memorial.
(Globe Staff Photo / Essdras M. Suarez)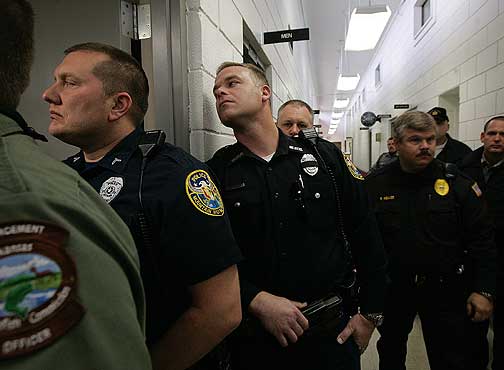 Police officers stood, some wearing a black stripe over their badges, outside of a room at the James H. Baker
Law Enforcement Building in Mountain Home, Ark., where a press conference on Robida was being held.
(Globe Staff Photo / Essdras M. Suarez)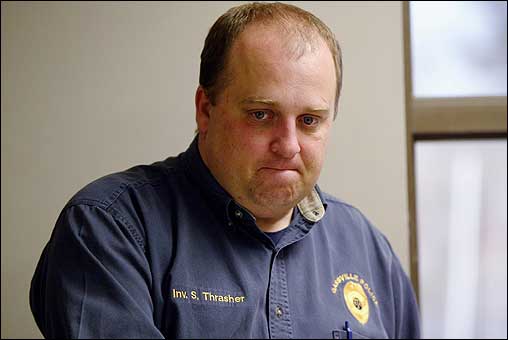 Detective Scott Thrasher, with the Gassville Police Department, talked about Sell's death
at the press conference. (Globe Photo / Jerry Naunheim Jr.)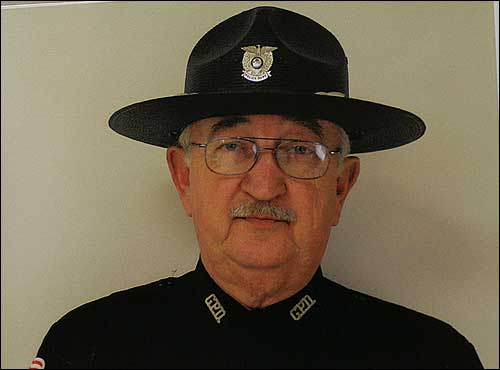 Sell, who retired as a police captain in Blytheville, Ark. in 2000, worked for the Gassville police force part-time
"to stay involved," according to fellow officers. He was checking traffic speeds when he pulled over Robida.
(Globe Photo)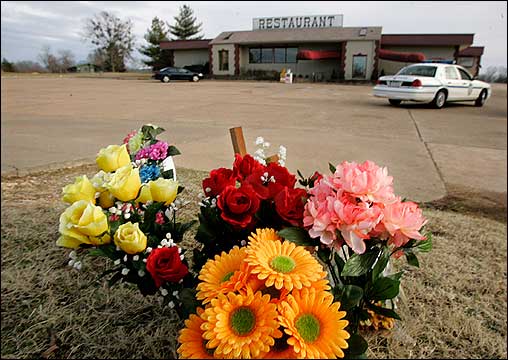 Flowers and a small cross have been placed at an impromptu memorial at the parking lot
of the Brass Door Motel in Gassville, Ark., where Sell was shot.
(Globe Staff Photo / Essdras M. Suarez)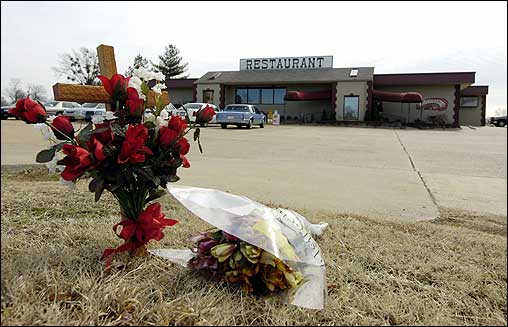 After shooting Sell, Robida led officers on a 20-mile chase before being shot.
He died in a Springfield, Mo., hospital from wounds sustained in the shootout.