RONDON, REYNALDO GORIA # 35
OFF DEATH ROW SINCE 05-25-99
DOB: 01-06-1949
DOC#: 851769 Hispanic Male
Lake County Superior Court
Judge James E. Letsinger
Prosecutor: Jack Crawford
Defense: Erik O. Clark
Date of Murder: October 11, 1984
Victim(s): Francisco Alarcon H/M/82 (Acquaintance of Rondon)
Method of Murder: stabbing with a knife 15 times
Summary: The body of 82 year old Francisco Alarcon was found in the bathroom of his home, stabbed 15 times. A trail of blood was noted from the living room to the bathroom.
The evidence showed that Everette Amiotte drove Martinez Chavez and Reynaldo Rondon to a place near Alarcon's home on the night of the murder. As Amiotte stayed in the car, Martinez Chavez and Rondon walked around the corner and returned 20 minutes later.
Both men were overheard earlier planning to rob Alarcon, and if caught would kill him. Rondon was identified as driving Alarcon's stolen car on the night of the murder.
The next day, Rondon gave his girlfriend 2 knives and told her to hide them. A search of Rondon's residence recovered blood-stained money and the dog tags of Alarcon.
Conviction: Murder, Felony-Murder
Sentencing: May 10, 1985 Death Sentence (Rondon); Death Sentence (Martinez)
Aggravating Circumstances: b (1) Robbery
Mitigating Circumstances: None
On 08-02-00 a Plea Agreement was filed. The State withdrew its request for a death sentence, and Rondon was sentenced to 55 years imprisonment.
ClarkProsecutor.org
---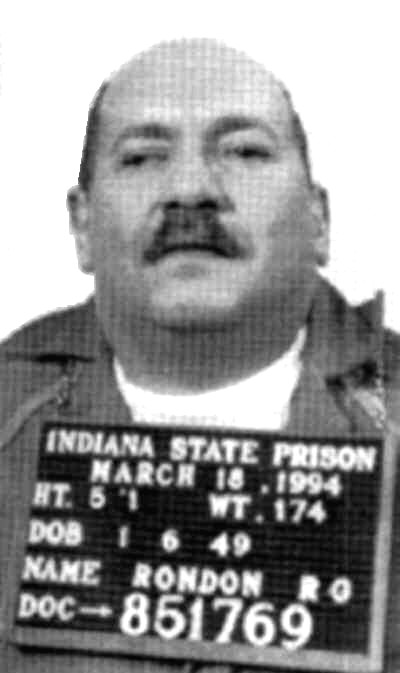 Reynaldo Goria Rondon