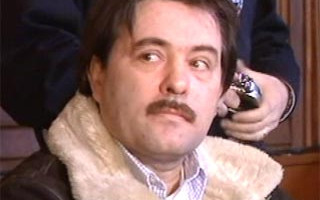 Jean-Pierre Roux-Durraffourt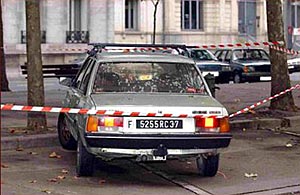 Jean-Pierre Roux-Durrafourt drove into the centre of Tours in mid-morning. He parked his old Peugeot car,
cocked a .22 rifle and opened fire at passers-by and shoppers around the main square.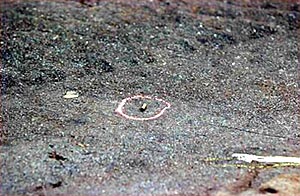 The shooting began in one of the main shopping streets. Firing indiscriminately, Roux-Durrafourt shot dead
two men aged 66 and 60. He took the time to reload before killing two more men, aged 45 and 34.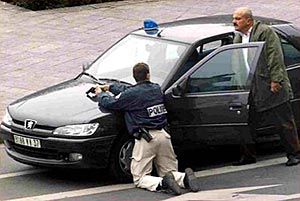 The centre of Tours, a quiet and picturesque city on the river Loire, was cleared by officers
after the man stepped from a car and started shooting passers-by close to the town
hall and railway station just before 10am.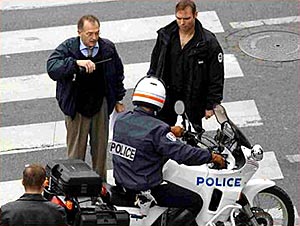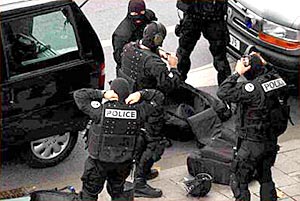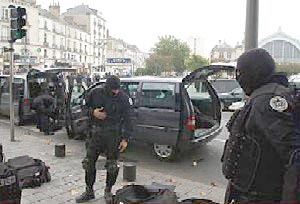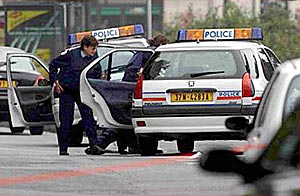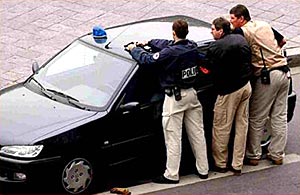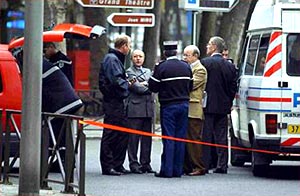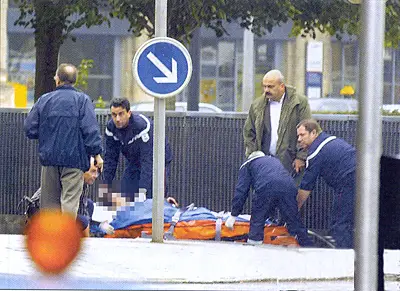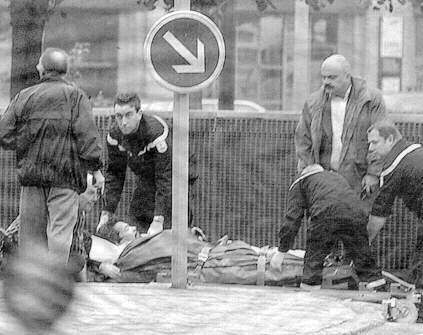 Three men, aged 34, 45 and 60, died when they were hit by bullets. A fourth, aged 65, succumbed
to a heart attack. Among the wounded were two police officers who tried to intervene.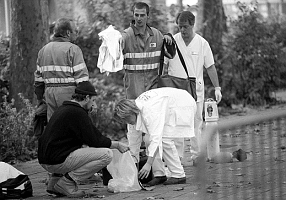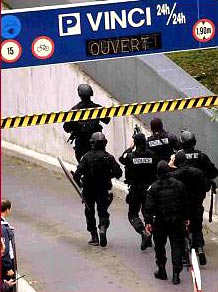 Roux-Durrafourt fled to a car park below a conference centre while police cordoned off the city centre.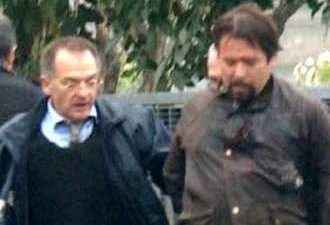 An hour later he was led away bleeding from a chest wound after the police
cornered him on one of the ramps.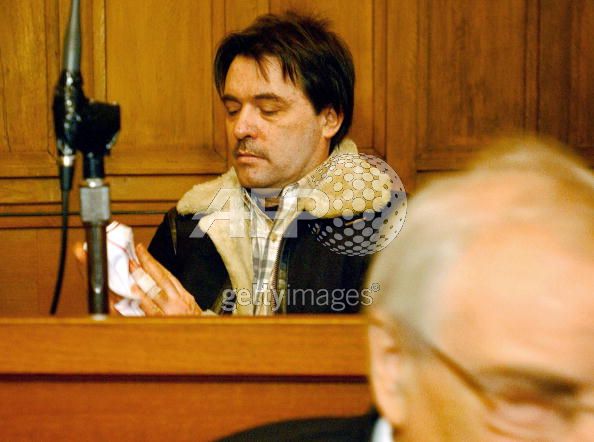 TOURS, FRANCE: Fench defendant Jean-Pierre Roux-Durrafourt, 47, (C) sits in the dock opposite his
lawyer Henri Leclerc, (R) at the Tours criminal court, central France 29 March 2005 on the last day of
his trial on four counts of murder and injuring seven other people in Tours on 29 October 2001.
(Photo ALAIN JOCARD/AFP/Getty Images)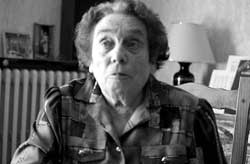 The mother of Jean-Pierre Roux-Durraffourt