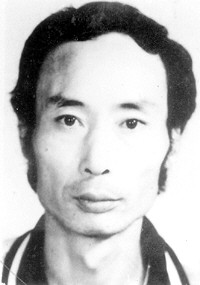 Jin Ruchao
The Shijiazhuang bombings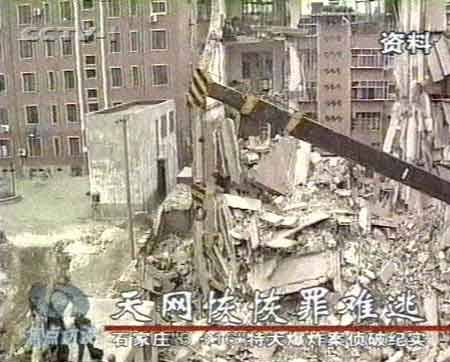 The Shijiazhuang bombings was a series of bomb blasts that rocked the city of Shijiazhuang,
China on March 16, 2001. A total of 108 people were killed and 38 others injured.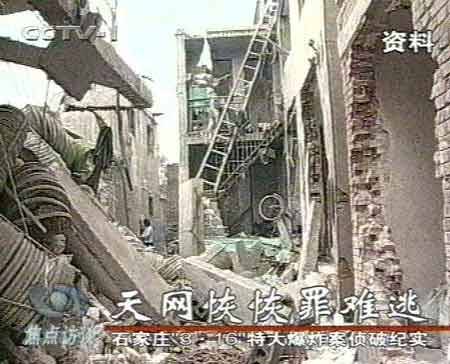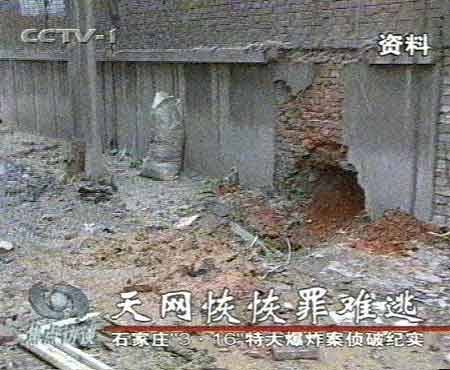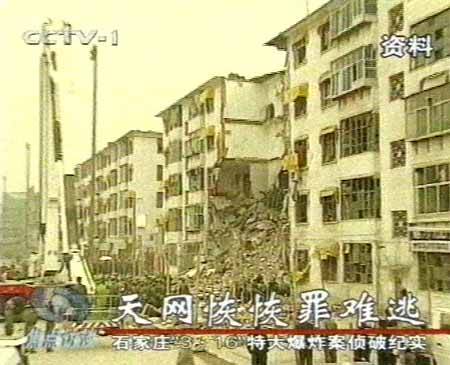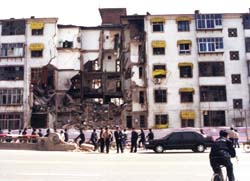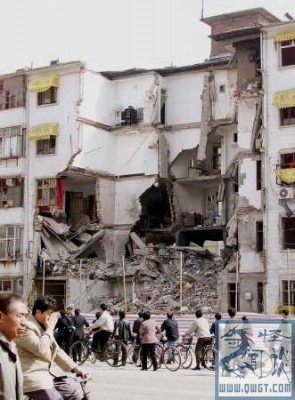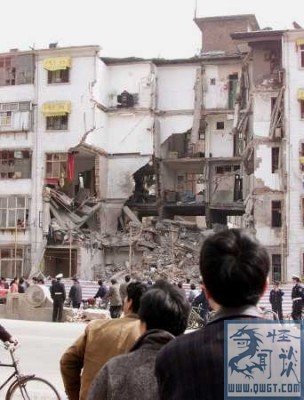 According to state media, Jin hired several motor tricycles to carry 1,277lb of dynamite, packed in sacks marked
"chicken feed", to the building in which he lived and the three apartment blocks in which his targets lived.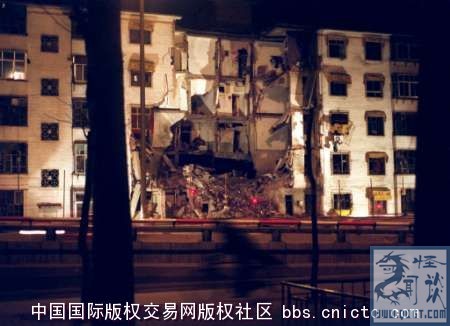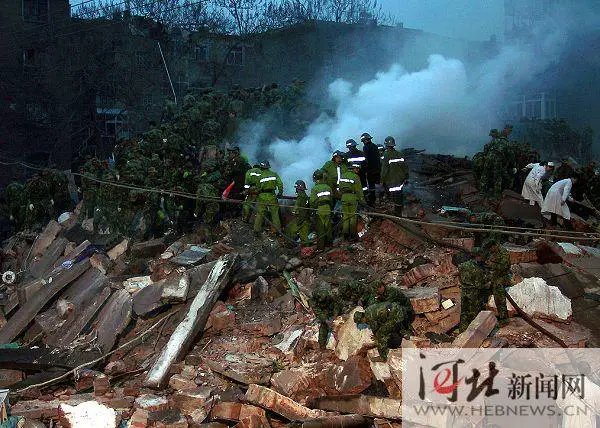 The explosions struck within about an hour. Most of the deaths occurred at the city's Number Three
Cotton Mill, where a five–story building housing 48 families was reduced to rubble.
The three other buildings suffered less damage.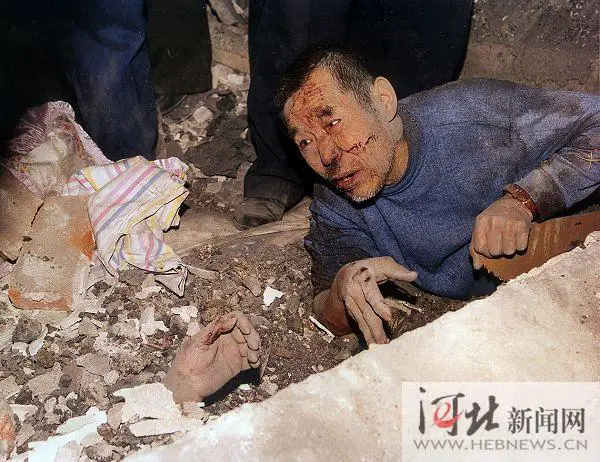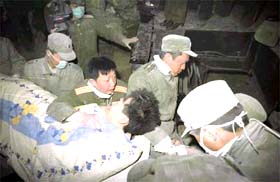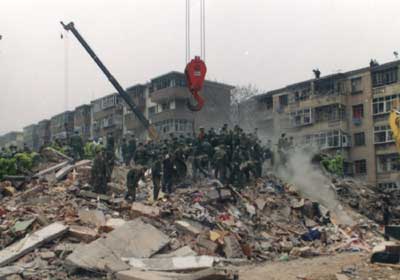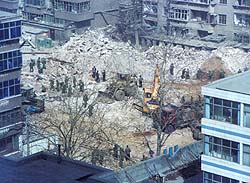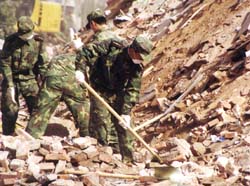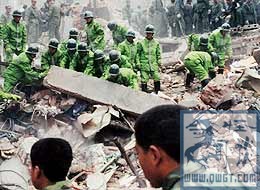 The arrest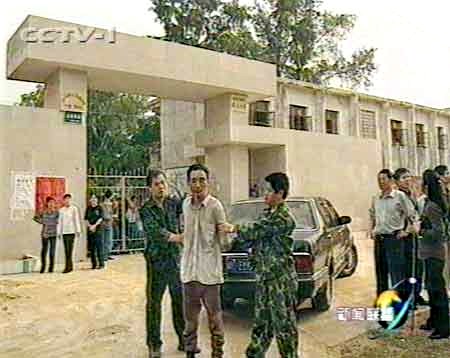 Jin Ruchao was caught alive on March 23, 2001 in Beihai, a port city in south China.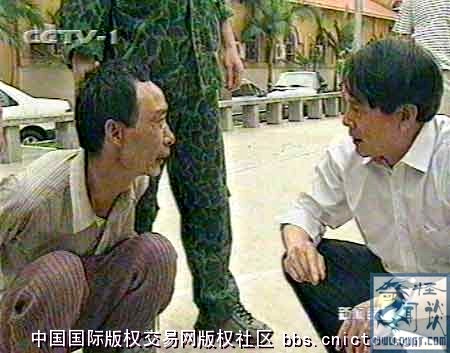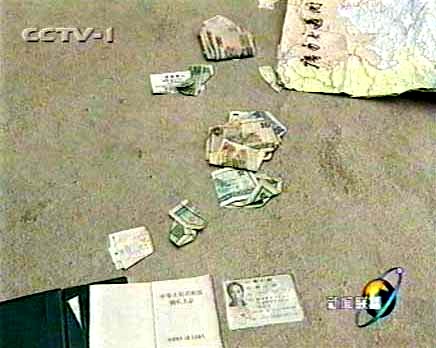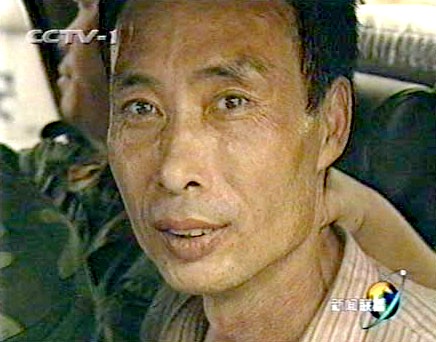 Jin Ruchao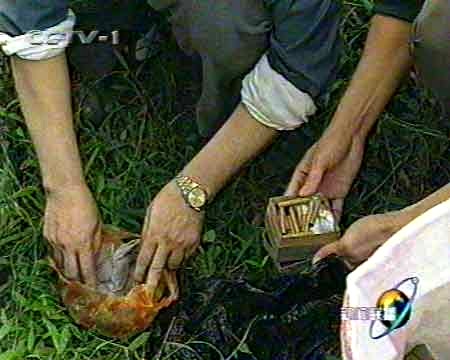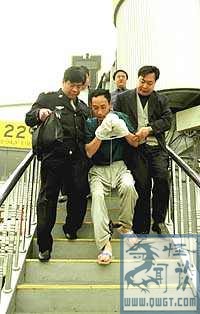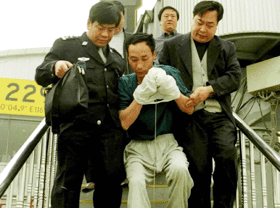 Jin Ruchao, the suspect involved in Shijiazhuang explosions, is escorted by police back to Shijiazhuang,
capital of north China's Hebei Province March 24, 2001. Jin was caught Friday morning in Beihai,
a port city in south China's Guangxi Zhuang Autonomous Region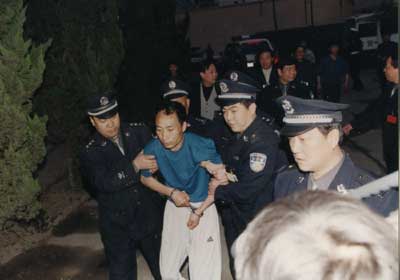 Jin Ruchao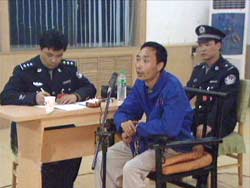 Jin Ruchao confessed of having caused the four blasts in Shijiazhuang and of being responsible
for a separate manslaughter case in Maguan County of southwest China's Yunnan Province.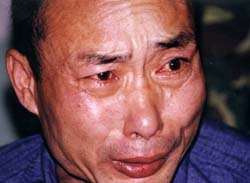 Hatred towards his neighbor, his ex-wife, ex-mother-in-law and a lover motivated Jin Ruchao
to cause the explosions that killed 108 people in the north China city of Shijiazhuang.