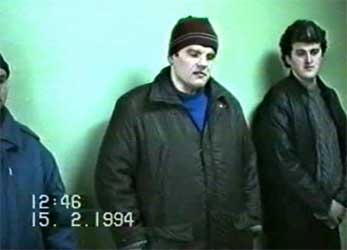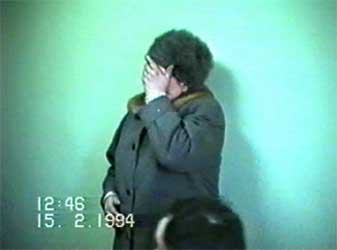 60-year old witness Mukhina, attacked by the maniac in December 1992,
during the identification of Ryakhovsky in Odintsovo district prosecutor's office.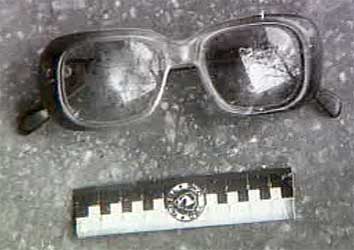 On March 9, 1993, Ryakhovsky killed and raped a 55-year Shuyko. Fun, he placed in the vagina
of the victim a petard. The explosion disfigured the body who was found in March 11.
On the Shuyko's glasses Ryakhovsky left a fingerprint.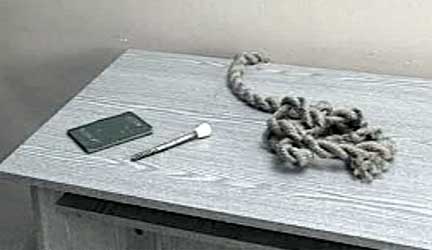 Items found in his pockets when arrested Ryakhovsky: passport, latch key, and a rope.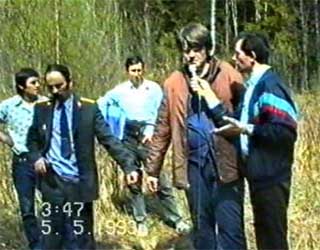 May 5, 1993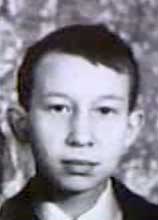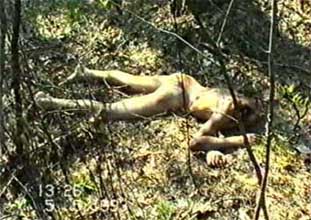 On April 8, 1993, Ryakhovsky confessed another murder. Rinat Khabibulin, 13-year-old,
was beaten, strangled, raped and dismembered after death: Ryakhovsky cut off
his head, which threw a 40 m away from the corpse.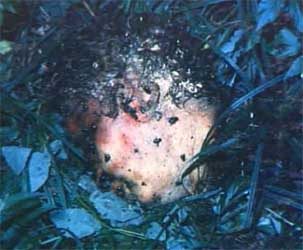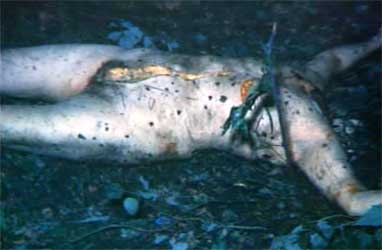 He also confessed to another murder committed in July 1990. The victim was 45-year-old Shumakova.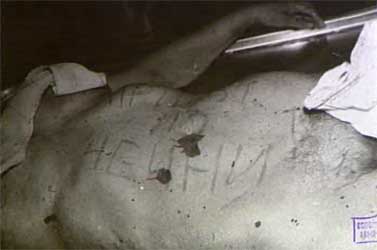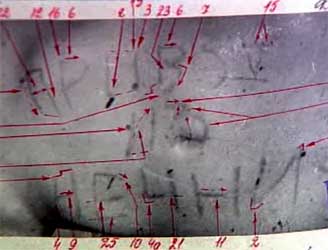 On May 5, 1993, Ryakhovsky led investigation team to the body Narsisyan, who killed on April 12, 1993,
before the arrest. On the victim, he left an inscription made in lipstick: "Greetings from Chechnya."
The first page of Ryakhovsky's diary.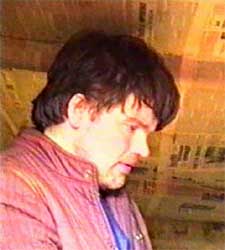 Sergei Ryakhovsky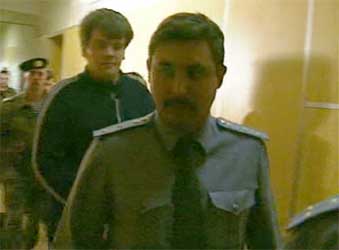 Sergei Ryakhovsky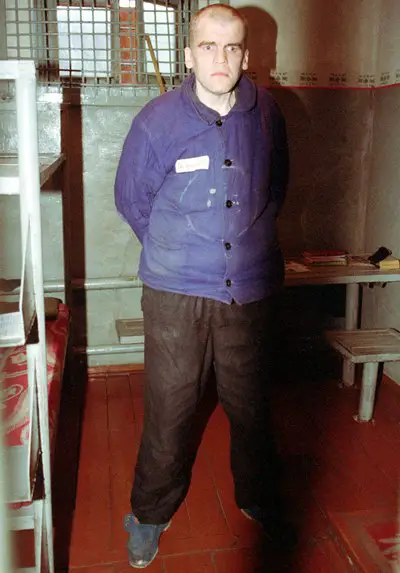 Sergei Ryakhovsky
Murders.ru