---
Killer denies guilt before his execution
Houston Chronicle
Associated Press - Oct. 20, 2005
HUNTSVILLE - Professing his innocence, Luis Ramirez was executed Thursday night for organizing and carrying out what authorities said was a murder-for-hire scheme that culminated in the shotgun slaying of a San Angelo firefighter who was dating his ex-wife.
"I did not kill your loved one, but I hope that one day you find out who did," Ramirez told four siblings of Nemecio Nandin. "I wish I could tell you the reason why or give some kind of solace. You lost someone you love very much, the same as my family and friends are going to lose in a few minutes." Ramirez was pronounced dead at 6:18 p.m.
Ramirez, 42, denied any involvement in the 1998 murder of Nandin, 29, whose body was found in a shallow grave in a rural area about 25 miles northeast of San Angelo.
---
Texas man executed for 1998 murder plot
Reuter News
Oct 20, 2005
HUNTSVILLE, Texas (Reuters) - A Texas man was put to death by injection on Thursday for paying for the 1998 murder of his ex-wife's boyfriend.
Luis Ramirez, 42, was condemned for hiring a man to murder Nemecio Nandin, 29, at a house in Miles, Texas, on April 8, 1998. Ramirez had said he had nothing to do with the murder and was working 70 miles away when Nandin was killed. Prosecutors said Ramirez was present when Edward Bell lured Nandin to the house, handcuffed Nandin and then shot him in the head. Prosecutors claimed Ramirez was obsessed with his ex-wife, Dawn Holquin, who divorced Ramirez in 1995 and later said he physically abused her.
After Bell was arrested, police discovered evidence linking him to Ramirez, including statements by Bell to friends prior to the murder that he had been paid $1,000 to kill a firefighter, Nandin's primary occupation. Bell received a life sentence for his part in the murder.
On Thursday, in a final statement while strapped to a gurney in the death chamber, Ramirez spoke first to Nandin's family and denied involvement in the slaying. "You lost someone you love very much the same as my family and friends are going to lose in a few minutes," he said. "I am sure he died unjustly, just like I am. I did not murder him. I did not have anything to do with his death." Ramirez then told his own family and friends that he loved them.
Ramirez was the 15th person executed in Texas this year. He was the 351st put to death since the state resumed capital punishment in 1982, six years after the U.S. Supreme Court lifted a national death penalty ban, a total that leads the nation Texas has seven executions scheduled before the end of 2005. Ramirez made no request for his final meal.
---
Bonnie Jo's Homepage
Luis Ramirez # 999309
Polunsky Unit
3872 FM 350 South
Livingston Texas 77351
I was convicted in May of 1999 of the capital murder of Nemicio Nandin. He was a local fireman, and appliance repairman. Mr. Nandin was murdered on April 8, 1998. He went missing from this date until April 17, 1998. His body was found at a rural residence near Miles, Tx.
I was first questioned about his disappearance on April 13, 1998 by Texas Ranger Joe Hunt. At that time I was working for a mortgage company. The job required me to travel regularly. I covered all of West Texas . When Hunt asked me where I had been on the day of the crime. I couldn't remember. In the five days since the crime had occurred. I had done a lot of traveling. Luckily the secretary at my office kept an itinerary . We called her on Hunt's speaker phone. She reminded me that I had been in Brady, Tx. on that day. that I had gone to do a "lot evaluation" . And that I had car trouble on that day. When she mentioned the car trouble I was better able to remember the day. i was then able to give an approximate account of where I had been on April 8, 19998 (the day of the murder). I told Ranger Hunt that a lady friend and her daughter had traveled with me on this day. Without my knowledge, they brought her in for questioning too. She also gave them an approximate account of that day. Our statements were not idenitical but by reading them it was obvious we had been in Brady, Tx. that day. After our statements were taken we were released. And I was told that I was not a suspect. Four days later a SWAT team broke into my house at 3:00 am.. and I was arrested and have been incarcerated ever since.
The case against me is entirely circumstantial. it lacks all basic proof .. There is no physical evidence .. No Scientific evidence. No DNA. No witnesses.. And no murder weapon. My conviction is based solely on the testimony of Tim Hoogstre, a police paid informant. In a hearing outside of the jury's presence, Mr. Hoogstre could not readily identify me. Mr. Hoogstra is a self described "daily drug abuser". he was paid $500. prior to testifying. This was alledgedly for moving expenses. mr. Hoogstra claimed to be in fear of his life.
When questioned about the money he admitted that it was not used for a deposit on his next home. He had moved in with his inlaws. The lived in Grape Creek, Tx. 8 miles away. He said he lived there rent and bill free. He also admitted that he didn't use the $500 fro renting a moving van.. He moved his belongings in his pickup. In fact, he could not account for how he spent the money. When asked if he had bought drugs with it he said that he had not. Along with this money, Mr. Hoogstra was also given leniency with a shoplifting charge and other charges that he had pending.. he was promised the "crime stopper" money upon my conviction too.
Mr Hoogstra had a clear motive for testifying/perjuring himself. Even still, his testimony amounted to this " I was getting high with Ed Bell and he told me that Ramirez did it".. A rumor, Hoogstra had no first hand knowledge of the crime. Bell was never called to testify. Nor has he ever given a statement to corroborate Hoogstra's testimony. It's important to note that Hoogstra didn't come to the police until after the victims body was found
Which given the fact that he's an imformant , looks suspious. I could understand giving Hoogstra credibility if he had the information that lead police to the body. But this is not the case. He came along afterwards.. he merely served to point a finger, collect his money, and make a deal to save his own hide. It would have been too easy for the police to give their informant the necessary information to testify with. There are other witnesses, both for and against me.. but Hoogstra's testimony is the only thing that remotely connects me to this crime. What he said can hardly be considered evidence.
Part Two of Luis Ramirez's story..
Let me regress a bit. Within days of my arrest I told one of my court appointed lawyers (Gonzalo Rios) of my meeting the owner of the property that I had been evaluating on the day of the crime. Her property is about 100 miles from the crime scene. Mr. Rios never talked to her. She could have been an alibi witness. Mr. Rice was the attorney that I had the most contact with int he time leading up to the trial.
He was the one responsible for most of the leg work with the investigation. Earlier this year (2004) I learned for the first time that Mr. Rios and his family are victims of a capital murder. In the late 70's or early 80's his brother and a cousin were murdered together. Another cousin was left seriously wounded. To date, Mr. Rios had never disclosed this to me. Had I known of it prior to trial I would not have wanted him on my team.
Ms. Raby was finally able to testify at an evidentiary hearing held in April of 2001 it was in San Angelo, before Judge Ben Woodward.. he was not the trial judge. Ms. Raby's testimony directly contradicted what Mr. Hoogstra had said. And unlike Mr Hoogstra, Ms. Raby did not testify for money , the promise of money, or any other kind of compensation , consideration, or inducement. She came forward to tell the truth.
I think it's important to talk about some of the events of that evidentiary hearing For one, Mr. rios (court appointed lawyer) was called to testify. He denied that I had ever told him about Ms. Raby. Yet, in his files he had a copy of the "lot evaluation" and was dated April 8, 1998. ( day of crime) It contained Ms. Raby's phone number , address, work number, and directions to her house. This "lot evaluaiton" was taken from my office when the police executed a search warrant on April 20, 1998. they had this potential alibi information for over a year before my trial Yet, no one ever spoke to Ms. Raby. Not the police, not my lawyers, not anyone. The search warrant contains other important information. Let me outline this now.
Item #4 indicates a purchase order i used to have my car repaired. it says that I had a broken belt. Which is what I said in my statement to Ranger Hunt. It was dated April 9, 1998 the day after the crime. Item #5 indicates the "lot evaluation" . they even noted the name "David Raby" Ms. Raby's husband.. Item #9 of the search warrant is very important. During Ms. Raby's testimony at the evidentiary hearing the DA was able to trip her up. She said that she had seen me at around noon on the day of the crime. The DA asked if that had been the only time she had been to her property on this day. She said that she had been to her property on this day. She said that she has been back around 5 pm.He asked her if it was possible that she saw me then" To this she replied " I'm almost positive I saw him at noon But it is possible that I saw him later. " This question was asked of her 3 years after we met. it isn't difficult to understand her uncertainty about the times. What the DA did not tell her is the information on item #9 .. It is a fuel receipt from a convenience store in Eden , Tx. It indicates that I was getting gas there at 4:50 pm on April 8, 1998. Eden is about 30 miles from Ms . Raby's property. Since I was on my way home and having car trouble I also called my office from this store I don't have a copy of the phone records. They indicate a call made from this store to my office at 4:57 pm Ms Raby could not have seen me at 5: pm It is not possible for me to have driven 30 miles in 3 minutes.
Judge Woodward ruled out the evidentiary hearing. That in his opinion had the jury heard Ms. Raby's alibi tesitmony that it would not have made a difference in the outcome of the trial. As absurd as that may sound . In Feb. of 2004 Federal Judge Sam Cummings in Lubbock Tx. agreed with im. At the present we are in the process of obtaining a Certicate of Appealibility.. to the Fifth Circuit court of appeals I feel that ample proof of my innocence has already been presented to the courts. Unfortunately it appears that in this case.. The truth is not enough.. I have never met Mr. Nandin. Or Hoostra or Bell.
At this time June 2005.. The Fifth Circuit did not grant me a COA.. all my appeals have run out.. If you have any questions please feel free to contact me.... Thank you for reading this and every word hence is the whole truth..
Luis Ramirez # 999309
IF YOU OR ANYONE YOU KNOW HAS ANY INFORMATION ABOUT THIS CASE THAT CAN HELP LUIS CLEAR HIS NAME AND HELP HIM PROVE HIS INNOCENCE .....PLEASE CONTACT THE ATTORNEY BELOW:
J.K. "RUSTY" WALL
ATTORNEY AT LAW
P.O. BOX 50123
MIDLAND, TEXAS 79710-0123
---
Interview With Luis Ramirez by Hasan Shakur
Hasan Shakur.com
The following is yet another interview with yet another innocent person that is right here on Texas Death Row. O.L.I.F.E. is notorious for doing interviews with Innocent Prisoners and exposing the crookedness of the system in the same time, showing the public that they are helping kill innocent people.
The last time I done something like this, (See HRC-Tx. Newsletter Issue I Volume I), the person I profiled, he got help and is on his way, prayfully, home to his family. NOW; we are hoping that someone steps in and attempt to help this prisoner here. After the interview, we will have legal papers to support all his claims, so you can look into this yourself. But please, don't let this go on deaf ears, we prisoners down here, we have no way of getting proper attention through other media outlets, so getting it through things such as this newsletter is the only way, so you that are reading this, spread the information around, let others read it and think hard why are prisoners like this sitting right on death row about to be killed for a crime he cold not have committed, had a solid alibi with powerful proof, he still is about to be killed, been blazed through the courts and have not been here that long, but he is about to be killed! Where is the justice? Let's go people….
OLIFE: Man, this been a long time coming! How you doing brother? I hope that all is well as to be expected? Tell the readers who you are, your age, and how long you been down here?
LR: You are right, it has been a long time coming! I am doing fine Hasan! That's something that cannot be said a lot down here! My name is Luis Ramirez and I am 41 years old, and have been on death row at the moment five years.
OLIFE: What are some of the things that you have seen down here that have affected you the most?
LR: Well, many things have affected me since I have been in captivity. Some are mundane, others profound. It is actually very hard to pinpoint any one things. Over the years, since I been incarcerated, I believe I have actually become desensitized to most of the low intensity abuse. I just don't even notice it anymore. This tends to cloud my perception of things here. What I can tell you, is that the dehumanization process begins the moment you are arrested. And it gradually increases. One of the first things they do, is to strip you naked. Think about what this implies. I am a grown adult male. The last time I was treated in any way resembling this was as a very small child. I had gotten my clothes dirty, or it was bath time and my momma stripped me down and id whatever was needed. Only now, it is being done by absolute strangers. They claimed it was to search me. Yet, only a few minutes earlier, they had drug me out of my bed wearing nothing but boxer shorts!
NO, this is largely done to show you the power and control that they exert over you. To let you know in a tactic way, just how far they can go. And how insignificant you really are! Soon after this, they begin to change your identity and social label. They put you in jail clothes and assign you a number. From this point on, this is who you are. If your family wants to see you, it is 'go get number and so and so.' Toy mail had better have your number on it. If not, you will never receive it. Medical too, it is all about the many numbers they give you. Your name has been made irrelevant. Next, you are caged in totally unfamiliar surroundings. You don't even have a crap of physical property to remind you of who you were only moments ago. Your new life has begun. You are no longer in control of anything. You wake up when told, eat when fed, and shower when allowed or you simply do without. These are the punctuations between hours of boredom. Existing this way for even a short time can be depressing. LONG TERM? It is simply maddening. This is mundane. The profound is yet to come. Yeah, welcome to my nightmare! We all know no one lives forever. And under 'normal' conditions, few know 'when' or 'where' we will be when our time comes. One of the most profound things is that here on death row after a time, we know exactly 'when' and 'where.' Everyone you meet here will eventually know his expiration date! Kind of like products on your supermarket shelf. My neighbor just notified me of such a date yesterday. This is not surreal, it is extremely cruel. What do you say to someone like my neighbor? How do you get your head around knowing, that one day everyone you know here will be put down in a manner deemed to human for animals? PROFOUND? Maybe, sick is more like it.
OLIFE: Deep…damn…you wrote an article, if you will, and I have read it. Tell me, what inspired you to write this article?
LR: yes, I did write an article. I wrote "what's in the brown paper bag?" (see this issue of O.L.I.F.E. for the article) in September of 2003. Many things inspired me to write that story. For one, I wanted to Memorialize not only the man I wrote it about. I also wanted to recognize his good deed. The media does us an enormous disservice whenever they portray us. I had hoped that something about this story would dispel some of that negative image that we are stigmatized with. What I wrote was true. I really didn't know what to expect here. All I had to rely on were those images Hollywood had so wrongly provided me with. I really did expect to find myself among monsters. To date, the opposite is true. Yes, there are people here who are for one reason or another mentally impaired. I am sure there are even a few truly bad people. But so far, I have yet to meet the man who I feel is beyond redemption. This is what the legal standard should be. "Is he/she beyond redemption?" There is no positive way to determine that someone will be a future danger. This is the current standard. People change all the time. I've seen ministers become truly bad men, who could have predicted that?
OLIFE: No one, that is who! What was life like before you became incarcerated?
LR: I had a nice life before all this happened to me. I'm a divorcee twice over, so I spent time with my kids about every other weekend. This was my juice. It is what I lived for. I had a nice job, suit and tie every day. I lived in a nice house and in a good neighborhood. I was single and dated. But I had struck up something with a lady that looked promising. I spent time with my family. I didn't live an extravagant life, but I was comfortable. I lived a quiet low key life. I am that way by nature. I was happy. I still can't believe that in a blink of an eye, it is all gone….
OLIFE: In contrast to the situation you are in now, what is it most that has affected you by your incarceration?
LR: The contrast Hasan is very clear. I was a totally independent person. Here, I am not only living by someone else's will, I am unable to do the simplest things for myself. I have to rely on others. By this, those in whom I rely are also affected by the death penalty, be they family or friends.
OLIFE: I feel it, I feel it. What are some of the goals that you still wish to see accomplished by yourself?
LR: I am almost afraid to set personal goals anymore. It has been my experience that every time I am at the point where I see my goal, something comes along to ruin it. The biggest goal I had in my life however is not about me. I grew up on poverty. I didn't know it, but we were poor. I wanted for my children to be more than I am. To live better than I did. And to one day be able to put them through school. Leave them something that would make their lives easier. I would have liked to have left each his own home, what a burden to be lifted from your shoulders huh? That is what I was working towards when I was free. To make success of their lives.
OLIFE: Now that is a goal worth striving for! What is your daily routine if you have one?
LR: Well, much of my daily routine is dictated by what is happening on the unit. But everyday, I have times aside in which I try to accomplish things. I have a time when I pray, exercise, write, clean and sometimes socialize. These are often interrupted by 'chow', 'rec.' or 'showers.' But, I do try to stick to my routine as closely as I can, it is what keeps me sane!
OLIFE: This should be easy; describe this place to the readers will you?
LR: Hasan…this place is an oppressive steal and concrete incubator. They grow anger, neglect, humiliation, and despair here. Nothing good can come from existing within its confines.
OLIFE: Ok, time for a funny question; what do you think about the political climate in concerns to the death penalty?
LR: Ha, ha, ha! The political climate here concerning the death penalty? Well, it is the Lemming effect. One runs and dives into the abyss and the rest blindly follow. The same could easily be said of the war on terror. The problem is that the public is by and large uniformed. I know I was. I 'thought' I knew about the death penalty, this is why I thought I would find monsters here. The irony here is, that the 'uniformed' masses are usually middle class or poor. These are the folks that support the death penalty. And they are the very class of people that the death penalty preys on too! The wealthy and educated don't come here. As long as the public at large remains ignorant to how the system operates and knows nothing about its many pitfalls, then I believe we will always have a death penalty. Most folks don't even know how the justice system workds. This is until they find themselves in an orange suit standing before a judge. But by then, it is too late. By now they are branded as criminals and it seems that no matter how loud or eloquently we speak out to warn our neighbors, they refuse to listen. Probably because they only see the criminal. They can't see the human being and a big question is: 'Why do our politicians hat us so?' 'Why do they not educate us so that we can make informed decisions at the polls? Do they not work for us? Aren't they public servants?' Somewhere along the line, this has been lost. We need to remember that 'we the people' run this country!
OLIFE: Luis for president (smile)! Seriously, what do you think could be some solutions?
LR: Solutions? It is education hands down! Everyday PR campaigns are ran for this special interest, or that one. They go to great lengths to 'educate' the public as to their spin on things. And the public/consumers, are left to digest this stuff and act on it. It is as simple as that. What is lacking here is an aggressive anti-death penalty PR campaign. The problem is, there is no money to be made from it. The only thing that we can hope to accomplish is to maybe save our souls.
OLIFE: Alright, you speak of these PR Campaigns – but what about your situation?
LR: The reason I mention the 'PR' campaigns, is because it seems that in this country this is how you get things done. If you have an idea or position, on something or if you oppose an idea. The way to get yourself heard and with a proper spin, is to have an effective PR machine do it for you. It is sad, but true. The great citizens of the US have become a society of sheep. No one wants to lead and no one wants to thing. We want all of this done for us. We are willing to follow anyone. No matter how badly we are lead, there is always danger to living this way. It comes with a price. President Bush and his republican party have a very effective and powerful PR machine. Kick back and look at what they have sold us so far! 'We must attack Iraq before they attack us with their WMD's!' His PR machine very effectively used the 'fall out of fear' from 9/11 to get this done. And it was a lie! Yep! Today, families across this country and Iraq are paying the price for this lie. They pay it with blood, limbs, and lives of their loved ones. This lie has also damaged our reputation as a nation. The credibility of our government has been questioned. BUT, this is not the first or only lie that we have been sold. The state's PR machine has sold us something else. They have sold that the death penalty is a deterrent to crime. And this has been proven to be false. They will also tell you that the death penalty is not applied in a capricious or arbitrary manner. They say that it is applied fairly. But one has only to look at Gary Ridgeway, aka "The Green River Killer." He committed the worst crime in American History. He murdered 48 women over a 16-year-long period. And he is serving a life sentence! And I have not mentioned the Blacks and Latinos are overrepresented in the country's death rows. More accurately, the death penalty in this country reflects racism and hate, and that's not justice. A strong PR machine is needed in order to educate the public about these lies. Maybe then popular support for this cruel and medieval punishment will wane?
OLIFE: Let's get off into your legal situation; how is the feeling of being literally railroaded?
LR: Being literally railroaded evokes a great myriad of feelings. There is a lot of pain, anguish and fear. I feel completely betrayed. I have totally lost faith in what the law enforcement and criminal justice system represents. To an extent, I have even lost faith in my fellow man. A lot of my core beliefs have shaken and fallen. The idea that if you are innocent you have nothing to worry about, and equal protection under the law, what is that?! I once held these among the foundations of our society, and I have painfully learned that they are little more than 'lip service and window dressings.' They have a nice ring to them. They make you feel good. Ignorance is really bliss! BUT, the awful truth is that justice in America is neither fair nor equal. It is however for sale and however much you can afford is how much you will receive. This is why the Fastow's and Martha Stewarts are treated with kid gloves. And the poor are slam dunked! There are thousands of poor mothers who had their children sent to foster homes because they were going to prison. Not so for the Fastow's! They can dictate to the court as to when and how they will serve their time. Most poor people go to prison immediately upon being convicted. Not so with Martha. She gets time to figure out what she wants to do, and still, the government has the audacity to dare say justice is equal? I read about all of this from my cage on death row! I have not seen my children in over six years! I do not even know where my two youngest are! So, I read about these wealthy guilty people and I am utterly amazed. Capital punishment was very correctly named; those with no capital get punished….
OLIFE: You know me personally; I do not place a lot of trust in anti-death penalty organizations, but – do you have any attempting to help you get heard?
LR: No, I do not have any anti-death penalty groups in my corner. My case is not one of those high profile cases. My case is not going to draw a lot of people in the media nor draw media attention to them as well. I mean, it is not like a lot of people are killed or were killed in this case or that I ate the victim or some weird stuff like that. I am simply an innocent man on death row. No one seems too interested in that.
OLIFE: You hit the nail on the head! What would you like to tell the people not only about your personal legal situation, but about this entire experience if you want to call it that?
LR: Man, how does one begin to tell people about a situation like this one? I wish I knew of a way to put it in a fashion that people on the street would understand. Truth is, I cannot. Nothing about the surreal way we exist has a counterpart out there. I went from being a doting father, a veteran, a gainful employed church-going man with a clean criminal record, to being a death row convict. Any positive attribute or aspect of my life has been voided out. I am now classified as 'the worst of the worst.' Can you imagine what it is like to be told that you can only see your family and friends for two hours a week? And then, they will see you through a window. And talk to you on the phone like an animal in the zoo! There is nothing normal about this. But this is what we have been reduced to.
OLIFE: Well, what can people do to help you right now?
LR: I honestly don't know what people out there could do for me. How about that they vote! It is time for a regime change in this country. I suppose they could try to get the words out about my case. Maybe then I could form some sort of support group. Maybe find a way to raise money for a decent attorney and an investigator. My case was not investigated well and it certainly was not advocated well. I think that these are the very minimum one should get when you are accused of anything.
OLIFE: If you were given the chance – what would you like to tell the politicians about actual innocence?
LR: Well….I would tell politicians that actual innocence is much too precious a thing to entrust to a judge and jury. But, since this is the system that we have. I would say that the standard needs to change. Rather than asking a jury to find a capital murder defendant guilty 'beyond a reasonable doubt.' You think they should have to find them 'guilty beyond ALL doubt.' A human life hangs in the balance and much needs to be said of the value and sanctity of life.
OLIFE: Ok Brother, it was great interviewing you! We will do this again Insha 'Allah! You owe me a cheese cake too! Anything you wish to tell the readers? And give them any and all contact info too! Thank! Peace…cause without it….we got Bush!
LR: Ain't that the truth! Thank you for this chance to speak. I just want people to think about what I am saying and get involved, not necessarily with my case, but get involved period! It is time people wake up……
Luis Ramirez can be contacted at:
Luis Ramirez #999309
3872 FM 350 South
Livingston, Tx. 77351 U.S.A.
---
What's In the Brown Paper Bag ?
By Luis Ramirez #999309 TX DEATH ROW
Patrick Crusade.org
I'm about the share with you a story who's telling is long past due. It's a familiar story to most of you reading this from death row. And now it's one that all of you in "free world" may benefit from. This is the story of my first day on the row.
I came here in May of 1999. The exact date is something that I can't recall. I do remember arriving in the afternoon . I was placed in a cell on H-20 wing over at the Ellis Unit in Huntsville, Tx. A Tsunami of emotions and thoughts were going through my mind at the time. I remember the only things in the cell were a mattress, pillow, a couple of sheets, a pillow case, a roll of toilet paper ,, and a blanket .. I remember sitting there, utterly lost.
The first person I met there was Napolean Beasley. Back then, death row prisoners still worked . His job at the time was to clean up the wing and help serve during meal times. He was walking around sweeping the pod in these ridiculous looking rubber boots. He came up to the bars on my cell and asked me if I was new.. I told him that I had just arrived on d/r. He asked what my name is. I told him., not seeing any harm in it. He then stepped back where he could see all three tiers. He hollered at everyone, "There's a new man here. He just drove up. His name is Luis Ramirez."
When he did that, I didn't know what to make of it at first. I thought I had made some kind of mistake. You see ? Like most of you, I was of the impression that everyone on d/r was evil. I thought I would find hundreds of "Hannibal Lecter's in here. And now , they all knew my name. I thought "Oh well," that's strike one. I was sure that they would soon begin harassing me.This is what happens in the movies after all.
Well, that's not what happened . After supper was served. Napolean was once again sweeping the floors. As he passed my cell, He swept a brown paper bag into it. I asked him "What's this"? He said for me to look inside and continued on his way . Man, I didn't know what to expect. I was certain it was something bad. Curiosity did get the best of me though. I carefully opened the bag. What I found was the last thing I ever expected to find on death row, and everything I needed. The bag contained some stamps, envelopes notepad, pen, soap, shampoo, toothpaste, tooth brush, a pastry, a soda, and a couple of Ramen noodles. I remember asking Napolean where this came from ?
He told me that everyone had pitched in . That they knew that I didn't have anything and that it may be a while before I could get them. I asked him to find out who had contributed . I wanted to pay them back. He said, "It's not like that . Just remember the next time you see someone come here like you..You pitch in something ?"
I sat there on my bunk with my brown paper bag of goodies, and thought about what had just happened to me. The last things I expected to find on death row was kindness and generosity. I thought of how many times I had seen "good people" of the world, pass by some man, woman, or child holding a sign that read, "Hungry, or will work for food." I'm guilty of the same. I just passed them by. By the end of the block, or upon reaching my destination . That poor, hungry, tattered, and perhaps dirty , soul had been forgotten. Lost among my daily challenges and struggles with life. Yet, here on death row Among the worst of the worst . I didn't have to hold up a sign.
They knew what I needed and they took it upon themselves to meet those needs.They did this without any expectation of reimbursement or compensation. They did this for a stranger, not a known friend. I don't know what they felt when they committed this act of incredible kindness. I only know that like them,, twelve "good people" had deemed me beyond redemption . The only remedy that these "good people" could offer us, is death. Somehow what these "good people" saw and what I was seeing didn't add up. How could these men, who just showed me so much, humanity, be considered the"worst of the worst."
It chills me to my core when I think about it. Those twelve "good people" were given this enormous God like responsibility . They had to decide who lives, and who dies. The state of Texas gave them this responsibility. But they didn't give them any God like training. I'm sure that they all meant well. They probably thought, as the DA and judge told them, that they were doing their civic duty. I personally have never considered murder a civic duty. That aside, how many times have we gotten this wrong ? I'm on the inside looking out now. I have that advantage over you. So I can tell you this. I have yet to meet a man here who I feel is beyond redemption . If you took a good look, and I invite you to do that, You may just come to realize how often you have been wrong.
Ever since Napolean was executed, for a crime he committed as a teen. I've wanted to share this story with his family. I've never been able to find anyone with their address. If anyone out there can share this with them, I would appreciate it very much. I would like for them to know that their son was a good man. One who I will never forget. I want for them to know how sorry I am that we as a society failed them and him. I still find it ridiculous that we as a people feel that we cannot teach or love our young properly. I'm appalled at the idea that a teen is beyond redemption, that the only solution that we can offer is death. It's tragic that this is being pointed out to the "good people" by one of the "worst of the worst." God help us all.
What's in the brown paper bag? I found caring, kindness, love, humanity, and compassion of a scale that I've never seen the "good people" in the free world show towards one another.
---
Ramirez v. Dretke, 398 F.3d 691 (5th Cir.) (Habeas)
Background: Following affirmance of conviction for capital murder and sentence of death, state prison inmate sought federal habeas relief. The United States District Court for the Northern District of Texas, Samuel Ray Cummings, J., denied petition and refused to issue certificate of appealability (COA). Petitioner sought COA from Court of Appeals.
Holdings: The Court of Appeals, Emilio M. Garza, Circuit Judge, held that:
(1) sufficiency of evidence to convict was not debatable;
(2) trial court's admission of accomplice's hearsay statements was not contrary to or unreasonable application of Sixth Amendment;
(3) jury instruction in guilt phase did not improperly permit jury to condemn without finding of intent; and
(4) petitioner's failure to prove incorrect state court's finding that he had failed to inform his trial counsel of alibi witness prior to trial precluded relief on ineffective assistance grounds. Certificate of appealability denied.
EMILIO M. GARZA, Circuit Judge:
Petitioner Luis Ramirez was convicted of capital murder and sentenced to death for the murder of his ex-wife's boyfriend, Nemecio Nandin. The Texas Court of Criminal Appeals affirmed the conviction and sentence on direct appeal and denied Ramirez's subsequent petition for a writ of habeas corpus. A federal district court denied Ramirez's ensuing petition for a writ of habeas corpus and refused to issue a Certificate of Appealability ("COA"). Ramirez now requests a COA from this Court, claiming that (1) his conviction for capital murder is based upon legally insufficient evidence; (2) he was denied his right to confront a witness when the court admitted out-of-court statements by an accomplice implicating Ramirez in the murder; (3) he was denied his right to trial by jury because the district court allowed the jury to consider improper evidence during sentencing; (4) he received ineffective assistance of counsel because his trial counsel failed to locate, interview and subpoena an alibi witness; and (5) he received ineffective assistance of counsel because his trial counsel failed to object to the district court's punishment charge.
I
Nemicio Nandin was a fireman and part-time washer/dryer repairman who was dating Ramirez's ex-wife, Dawn Holquin. The record suggests that Ramirez had been jealous of Holquin's boyfriends, and Ramirez's daughter testified that Ramirez was visibly upset about his ex-wife's relationship with Nandin. Days before Nandin's murder, Ramirez was seen meeting with an associate, Edward Bell, at a house owned by Lana Riordan (the "Riordan House") where Bell and his girlfriend had previously lived. At around the same time, Bell told Timothy Hoogstra, at whose home he was then staying, that Ramirez had hired him to kill a fireman for $1,000.
Nandin was killed at the Riordan House on April 8, 1998, shot twice in the head with a shotgun and buried on the property. His truck was later discovered at a local Wal-Mart. Bell's girlfriend, Lisa McDowell, testified that she left Bell alone, without a car, at the Riordan House between 11 A.M. and noon on the day of the murder, and that Ramirez dropped Bell off at McDowell's aunt's house between 3:30 and 4 P.M. that afternoon. As McDowell drove Bell back from her aunt's house back to the Riordan House later that afternoon, she saw Bell throw two latex gloves out of the car window. Police later recovered the gloves and a set of keys fitting Nandin's truck.
A subsequent search of McDowell's car revealed Bell's wallet, containing two of Ramirez's business cards and handwritten notes including directions to Holquin's house, her address, her uncle's address, and descriptions of Holquin's and her uncle's cars. Police also discovered in the car a pair of jeans and a glove spattered with Nandin's blood. Shortly after the murder, but before his arrest, Bell described the murder to Hoogstra. Bell told Hoogstra that he and Ramirez had gone to the Riordan House, called Nandin for a washer repair, handcuffed Nandin when he arrived and shot him with a shotgun, burying him on the property. Testimony indicated that Ramirez had purchased the same brand of handcuffs years earlier.
The state also introduced evidence suggesting a plausible timeline--a period of time in which Ramirez could have been with Bell at the Riordan House committing the murder. Ramirez's girlfriend, Ginger Herring, testified that on the day of the murder Ramirez had packed a bag and left his home between 12:30 and 1:00 P.M. and returned around 3:00 or 3:30 P.M. Finally, the state introduced evidence that Ramirez and Bell were seen together after the murder and that on at least one occasion Bell, who had no apparent means of support, returned from such a meeting with cash.
II
Under the Antiterrorism and Effective Death Penalty Act (AEDPA), Ramirez must obtain a COA in order to appeal the district court's denial of his habeas petition. See 28 U.S.C. § 2253(c)(1). To obtain a COA, Ramirez must make a "substantial showing of the denial of a constitutional right." 28 U.S.C. § 2253(c)(2). To satisfy this standard, Ramirez "must demonstrate that reasonable jurists would find the district court's assessment of the constitutional claims debatable or wrong." Slack v. McDaniel, 529 U.S. 473, 484, 120 S.Ct. 1595, 146 L.Ed.2d 542 (2000). "[A] claim can be debatable even though every jurist of reason might agree, after the COA has been granted and the case has received full consideration, that petitioner will not prevail." Miller-El v. Cockrell, 537 U.S. 322, 338, 123 S.Ct. 1029, 154 L.Ed.2d 931 (2003). "The question is the debatability of the underlying claim, not the resolution of that debate." Id. at 342, 123 S.Ct. 1029. While the nature of a capital case is not of itself sufficient to warrant the issuance of a COA, in a death penalty case "any doubts as to whether a COA should issue must be resolved in [the petitioner's] favor.' " Hernandez v. Johnson, 213 F.3d 243, 248 (5th Cir.2000) (citing Clark v. Johnson, 202 F.3d 760, 764 (5th Cir.2000)).
In determining whether a COA should be granted under this standard, this Court must remain cognizant of the deferential standard of review imposed by AEDPA upon the district court in considering habeas petitions. See Miller-El, 537 U.S. at 336-37, 123 S.Ct. 1029 ("We look to the District Court's application of AEDPA to petitioner's constitutional claims and ask whether that resolution was debatable among jurists of reason.").
Under AEDPA, the district court may grant habeas relief only if it determines that the state court's adjudication "resulted in a decision that was contrary to, or involved an unreasonable application of, clearly established Federal law, as determined by the Supreme Court" or that the state court's adjudication of the claim "resulted in a decision that was based on an unreasonable determination of the facts in light of the evidence presented in the State court proceeding." 28 U.S.C. §§ 2254(d)(1), (2). Further, the state court's findings of fact are entitled to a presumption of correctness and the petitioner may overcome that presumption only by clear and convincing evidence. 28 U.S.C. § 2254(e)(1).
III
Ramirez contends that jurists of reason would find debatable the district court's conclusion that there was sufficient evidence to find Ramirez guilty and that a rational juror could have found Ramirez guilty of capital murder. [FN1] Under section 2254, habeas relief "on a claim of insufficient evidence is appropriate only 'if it is found that upon the record evidence adduced at trial no rational trier of fact could have found proof of guilt beyond a reasonable doubt.' " West v. Johnson, 92 F.3d 1385, 1393 (5th Cir.1996) (quoting Jackson v. Virginia, 443 U.S. 307, 324, 99 S.Ct. 2781, 61 L.Ed.2d 560 (1979)). All credibility choices and conflicting inferences are to be resolved in favor of the verdict. United States v. Cyprian, 197 F.3d 736, 740 (5th Cir.1999). "A determination of a factual issue made by a State court shall be presumed correct," and the petitioner "shall have the burden of rebutting the presumption of correctness by clear and convincing evidence." 28 U.S.C. § 2254(e)(1).
FN1. We interpret the district court's finding that there was sufficient evidence to find Ramirez guilty as holding that the state court's conclusion that the evidence was legally and factually sufficient to sustain Ramirez's conviction was not an unreasonable application of clearly established federal law. See 28 U.S.C. § 2254(d)(1).
Our review of the evidentiary record, summarized in Part I, supra, shows reasonable jurists could not disagree with the district court's determination that the state court was not unreasonable in holding that the evidence presented at trial was sufficient to permit a rational jury to find Ramirez guilty of capital murder. Ramirez also suggests that the district court erroneously relied on a "procedural bar" in rejecting his insufficient evidence argument. This is incorrect.
The district court examined the transcript of the state trial and determined that "there was sufficient evidence to find Ramirez guilty and that a rational juror could have found Ramirez guilty of capital murder." There is nothing in the district court's order denying Ramirez's habeas petition to suggest that the court found or relied upon a procedural bar in rejecting Ramirez's insufficient evidence argument.
Ramirez further suggests that under Texas law the state trial court was required to determine whether Ramirez's participation in the murder was inferrable from other evidence before admitting Bell's out-of-court statements implicating Ramirez. See Tex.Code Crim. Proc. Art 38.14. But to obtain a COA, Ramirez must make a "substantial showing of the denial of a constitutional right." 28 U.S.C. § 2253(c)(2) (emphasis added). Even assuming that Ramirez is correct with respect to Texas criminal procedure, he has made no argument that the state statutory requirement is derived from federal constitutional principles. See Cathey v. State, 992 S.W.2d 460, 462-63 (Tex.Crim.App.1999) ("The accomplice witness rule is a statutorily imposed sufficiency review and is not derived from federal or state constitutional principles that define the legal and factual sufficiency standards.").
IV
Ramirez next argues that admission of Bell's out-of-court statements implicating Ramirez in the murder--specifically, Bell's statement to Hoogstra before the murder that Ramirez had hired him to kill a fireman and his subsequent description of the murder to Hoogstra--violated his Sixth Amendment right to confront witnesses against him. The admission of hearsay evidence against a defendant implicates the Sixth Amendment's Confrontation Clause because the defendant is not afforded an opportunity to confront the out-of-court declarant. Ohio v. Roberts, 448 U.S. 56, 63, 100 S.Ct. 2531, 65 L.Ed.2d 597 (1980).
However, a hearsay statement against a defendant may be introduced if the statement bears sufficient "indicia of reliability." Id. at 66, 100 S.Ct. 2531. Indicia of reliability can be shown either by demonstrating that the statement falls within a "firmly rooted" hearsay exception or that it is supported by "particularized guarantees of trustworthiness." Idaho v. Wright, 497 U.S. 805, 815-17, 110 S.Ct. 3139, 111 L.Ed.2d 638 (1990). [FN3]
FN3. In Crawford v. Washington, the Supreme Court held that "testimonial evidence" is not admissible absent a showing that the declarant is unavailable to testify and that there was an opportunity for cross-examination, irrespective of indicia of reliability. 541 U.S. 36, 124 S.Ct. 1354, 1374, 158 L.Ed.2d 177 (2004). While declining to provide a comprehensive explanation of what constitutes testimonial evidence, the Court explained that "[w]hatever else the term covers, it applies at a minimum to prior testimony at a preliminary hearing, before a grand jury, or at a former trial; and to police investigations." Id. The full reach of Crawford's holding remains unclear, but both Ramirez and the State maintain that Bell's out-of-court statements are not "testimonial evidence" as that term is used in Crawford. We agree. There is nothing in Crawford to suggest that "testimonial evidence" includes spontaneous out-of-court statements made outside any arguably judicial or investigatory context.
Ramirez argues that Bell's non-custodial statements do not fall within a firmly rooted exception and that Bell's statements implicating Ramirez must therefore be supported by particularized guarantees of trustworthiness. The State does not dispute Ramirez's conclusion that Bell's statements do not fall within a firmly-rooted exception. Instead it argues that the statements are supported by particularized guarantees of trustworthiness.
In support of his argument that Bell's out-of-court statements to Hoogstra are not supported by particularized guarantees of trustworthiness, Ramirez relies on the Supreme Court's decision in Lilly v. Virginia, 527 U.S. 116, 119 S.Ct. 1887, 144 L.Ed.2d 117 (1999). In Lilly, the Supreme Court considered the admissibility of a co-defendant's custodial confession made in response to police questioning. A plurality of the Supreme Court held that accomplice confessions inculpating a criminal defendant are not within a firmly rooted exception to the hearsay rule. Id. at 134, 119 S.Ct. 1887. The Court further held that an accomplice's statement implicating another person, made in police custody, in response to leading questions and while under the influence of alcohol was not supported by particularized guarantees of trustworthiness and was, therefore, not admissible. Id. at 138-39, 119 S.Ct. 1887.
Comparison of the circumstances surrounding Bell's out-of-court statements to the circumstances surrounding the statements at issue in Lilly shows that Bell's statements are supported by particularized guarantees of trustworthiness. [FN4] Bell had not been arrested and was not in police custody when he implicated Ramirez in Nandin's murder. Indeed, he made at least one statement implicating Ramirez before the murder was even committed.
Bell spontaneously initiated the conversations implicating himself and Ramirez in Nandin's murder, and he made those statements to the friend with whom he was staying, Hoogstra, in Hoogstra's home. While Hoogstra and Bell's sharing of a marijuana cigarette is arguably not dissimilar from the declarant's heavy intoxication in Lilly, the totality of the surrounding circumstances, discussed supra, provide strong guarantees that Bell's statements were trustworthy.
Likewise, while Bell's statements had the effect of implicating Ramirez as well as himself, Bell had no apparent incentive at the time of these statements to risk implicating himself and no apparent reason to believe that his statements might result in leniency in any subsequent criminal prosecution. Under these circumstances, we do not believe that reasonable jurists would find debatable the district court's ruling that the state court's adjudication did not result "in a decision that was contrary to, or involved an unreasonable application of, clearly established Federal law, as determined by the Supreme Court." 28 U.S.C. § 2254(d)(1).
FN4. In determining whether Bell's out-of-court statements are supported by particularized guarantees of trustworthiness, we may not rely on evidence produced at trial that tends to corroborate Bell's statements. See Lilly, 527 U.S. at 137-38, 119 S.Ct. 1887.
V
Ramirez also claims that the jury instructions during the punishment phase of his trial deprived him of due process of law. [FN5] Errors in jury instructions do not state a claim for relief unless the error resulted in "prejudice of constitutional magnitude." Sullivan v. Blackburn, 804 F.2d 885, 887 (5th Cir.1986).
The habeas petitioner must demonstrate that the error "had a substantial and injurious effect or influence on the determination of the jury's verdict." Mayabb v. Johnson, 168 F.3d 863, 868 (5th Cir.1999). In a habeas proceeding, the burden of demonstrating that an erroneous jury instruction violates the petitioner's Due Process rights is "greater than the showing required to establish plain error on direct appeal." Henderson v. Kibbe, 431 U.S. 145, 154, 97 S.Ct. 1730, 52 L.Ed.2d 203 (1977).
FN5. Ramirez's counsel did not object to the challenged instruction at trial. See part VI, infra. MPThe instruction plainly asks whether "Luis Ramirez actually caused the death of Nemecio Nandin, ... or if he did not actually cause deceased's death, that he intended to kill the deceased or another, or that he anticipated that a human life would be taken." (emphasis added). This Court has recently held that a punishment phase instruction similar to the one given here "include[s] the requirement of a jury finding of individual liability during the punishment phase." Campbell v. Dretke, No. 04-70005, 2004 WL 2830837 (5th Cir. Dec. 9, 2004); see also Westley v. Johnson, 83 F.3d 714, 723 (5th Cir.1996) (stating that the structure of the punishment phase reasonably indicates to the jury that the law of parties is not applicable during that phase).
Ramirez's claim that the instruction was ambiguous when read in the context of the punishment-phase instructions as a whole is simply unpersuasive in light of the plain language of this instruction. [FN6] Reasonable jurists could not disagree with the district court's ruling that the state court's decision was not contrary to or an unreasonable application of clearly established federal law as determined by the Supreme Court.
FN6. Nor do we find any support for Ramirez's contention that the district court, in reviewing Ramirez's habeas claim, failed to consider the challenged instruction in light of the punishment-phase instructions as a whole. The district court found, as we do, that Ramirez had not cited any Supreme Court precedent suggesting that additional language might be constitutionally necessary.
VI
In his fourth and fifth grounds for COA, Ramirez claims that he received ineffective assistance of counsel because his trial counsel (1) failed to locate, interview, and subpoena an alibi witness, Pat Raby and (2) failed to object to the district court's punishment charge. To succeed in his ineffective assistance of counsel claims, Ramirez must demonstrate that his counsel's performance was deficient and that the deficiency prejudiced his defense. See Strickland v. Washington, 466 U.S. 668, 687, 104 S.Ct. 2052, 80 L.Ed.2d 674 (1984).
To show deficient performance, Ramirez must show that "counsel made errors so serious that counsel was not functioning as the 'counsel' guaranteed by the Sixth Amendment." Id. Performance will be found prejudicial only if, but for counsel's errors, there is a reasonable probability that the final result would have been different and confidence in the reliability of the verdict has been undermined. Little v. Johnson, 162 F.3d 855, 862 (5th Cir.1998). Failure to prove either prong will defeat an ineffective assistance claim. Green v. Johnson, 160 F.3d 1029, 1035 (5th Cir.1998).
Ramirez argues that he is entitled to a COA on his ineffective assistance of counsel claim because his counsel failed to locate, interview and subpoena alleged alibi witness, Pat Raby. Raby and her husband had a construction contract with Ramirez's employer, Jim Walter Homes. Ramirez told the Texas Rangers that he had been to Raby's vacant lot on the day of the murder, but there is no indication in the record he told the Rangers he had seen Raby there. At the state habeas proceeding, Raby testified that she saw Ramirez at the lot sometime between 11:30 A.M. and 12:30 P.M. on the day of the murder. Ramirez, in turn, testified that he told his trial counsel and his court-appointed investigator about Raby.
Ramirez's trial counsel denied that Ramirez informed him about Raby, and the state court was permitted under Texas law to disbelieve Ramirez's claim that he told the investigator about Raby even though the investigator did not testify. See State Farm Fire & Cas. Co. v. Rodriguez, 88 S.W.3d 313, 321 (2002) (trier of fact may disbelieve a witness even though his testimony is not controverted).
Accordingly, the state habeas court determined that trial counsel was not aware of Raby prior to trial, except insofar as her name was in the prosecution file in connection with the Jim Walters contract, and that counsel's failure to contact Raby was not a deviation from professional standards. The court also found that Ramirez had failed to show prejudice. The district court rejected Ramirez's habeas petition, finding that Ramirez had failed to rebut the presumption of correctness afforded the state court's factual determinations by clear and convincing evidence.
Ramirez has not shown that the district court's application of the AEDPA to this claim would be debatable among reasonable jurists. Ramirez did not show by clear and convincing evidence that the state court's factual determinations were incorrect, and reasonable jurists could not debate the district court's finding that failure to contact Raby, who under the state court's factual determinations had only the most tangential connection to Ramirez and no apparent connection to the murder, was not deficient performance. Because reasonable jurists could not debate the district court's finding with respect to the state court's adjudication of the deficient performance prong of Ramirez's ineffective assistance claim, we need not address whether there was prejudice. See Green, 160 F.3d at 1035.
Ramirez also claims that his trial counsel provided deficient performance by failing to object to the trial court's jury instructions based on the defect alleged in Part V, supra. The state habeas court found that the trial judge gave the instructions mandated by Texas law and that the jury was adequately instructed, and we have already refused to grant a COA on Ramirez's jury instruction claim.
Because Ramirez has shown no error with regard to the jury instructions, reasonable jurists could not disagree with the district court's determination that the state court's adjudication did not involve an unreasonable application of clearly established federal law. While not identifying it as a separate claim in his COA petition, Ramirez also suggests that he "was denied his Due Process right to have a jury consider an important sentencing issue mandated by [Apprendi v. New Jersey, 530 U.S. 466, 120 S.Ct. 2348, 147 L.Ed.2d 435 (2000)]."
Ramirez made a similar argument to the district court, which the district court rejected, but made no such argument to the Texas Court of Criminal Appeals. Because Ramirez did not make his Apprendi argument before the state habeas court we decline to address it here. 28 U.S.C. §§ 2254(b), (c); Henry v. Cockrell, 327 F.3d 429, 431 (5th Cir.2003); Nobles v. Johnson, 127 F.3d 409, 420 (5th Cir.1997) (declining to address a claim the substance of which was not fairly presented to the state habeas court).
Ramirez has not shown that reasonable jurists could debate the district court's resolutions of his constitutional claims, and therefore COA is DENIED on all claims.
---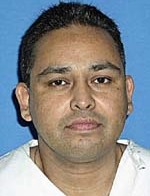 Luis Ramirez