Surrender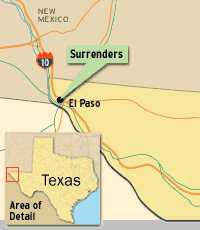 Resendiz surrenders at the border in El Paso on July 13, 1999.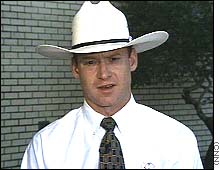 Sgt. Drew Carter a Houston-based Ranger was fishing when he got a call on his cellular phone
that Resendez-Ramirez was willing to surrender - but only to him.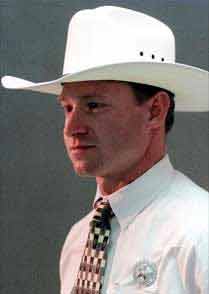 Sgt. Drew Carter, with the Texas Rangers, worked with Resendez's sister to convince him to surrender.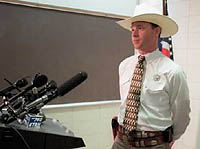 Texas Ranger Sgt. Drew Carter addresses the media during a news conference
at the Department of Public Safety offices in Houston.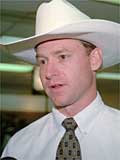 The rookie Texas Ranger who snared an accused railway serial killer last summer
has been named Officer of the Year by the American Police Hall of Fame & Museum.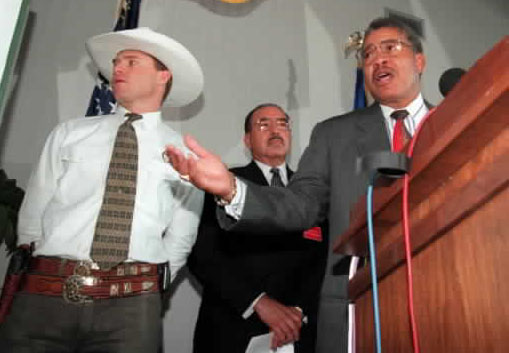 FBI Special Agent Don K. Clark, right, speaks to reporters at Houston FBI Headquarters
about the search for Rafael Resendez-Ramirez. Accompanying Clark are Texas
Ranger Drew Carter, left, and U.S. Marshall Art Contrras. Carter's and
Contreras' agencies are participating in the hunt.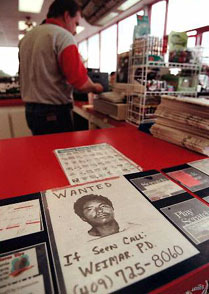 A wanted poster is prominently displayed at a store in Weimar, Texas.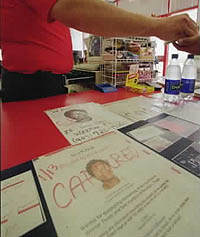 Wanted posters on the counter of Fishbeck Texaco and Bar-B-Q in Weimar
are updated with a handwritten 'captured' after Resendiz
turned himself in to authorities.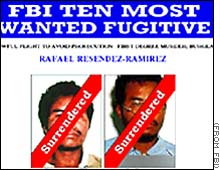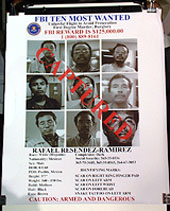 Law enforcement officials display a poster announcing the capture of suspected
"railway killer" at an FBI news conference in Houston.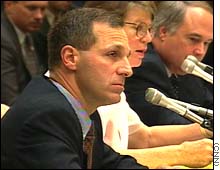 FBI Director Louis Freeh told a congressional hearing in Washington,
the surrender of Resendiz came after several days of negotiations.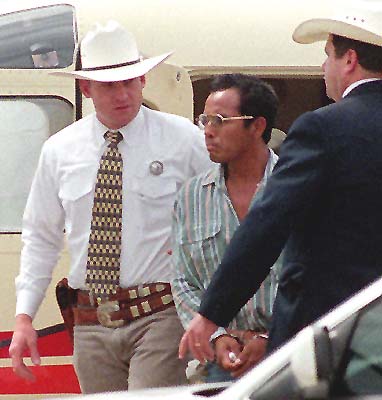 Angel Maturino Resendiz, center, is escorted from a plane to a car
after arriving in Houston, July 13, 1999.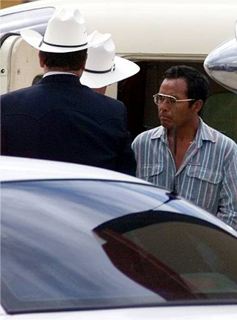 Angel Maturino Resendiz, right, is
escorted to a car after arriving in Houston.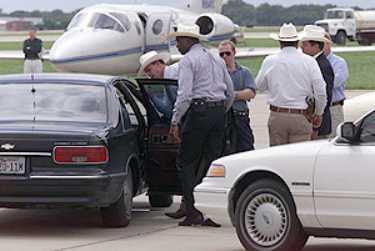 Texas Ranger Andrew Carter, leaning into car door, talks to suspect
after he arrived at Houston Hobby Airport in Houston, July 13, 1999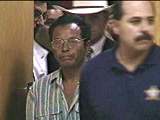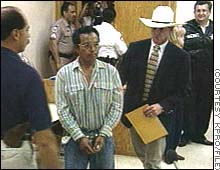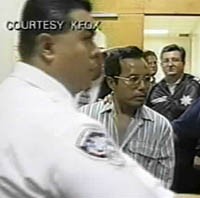 Rafael Resendez-Ramirez appears in court in El Paso.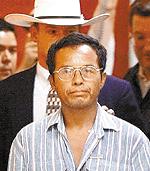 Angel Maturino Resendiz was led into a
courtroom in El Paso, Texas, where he was arraigned
before being flown to Houston.