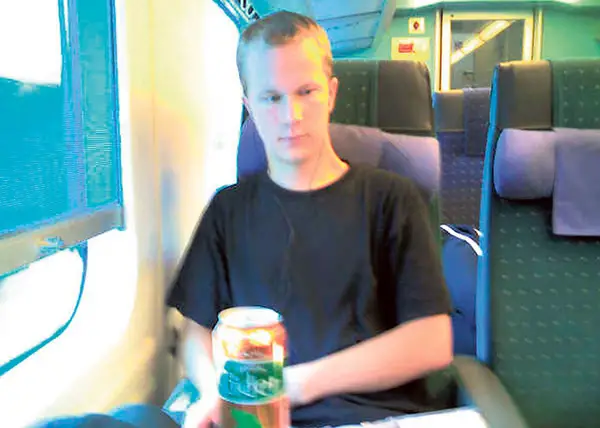 Matti Saari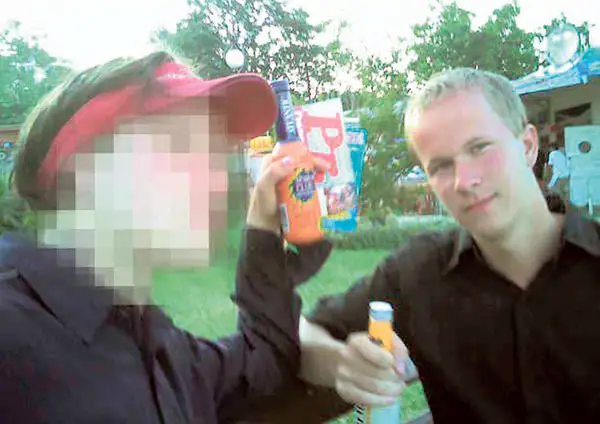 Matti Saari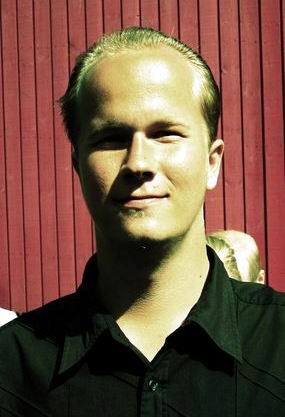 Saari in a photograph uploaded by him under the title "Wumpscut (2)"
on the day of the shooting.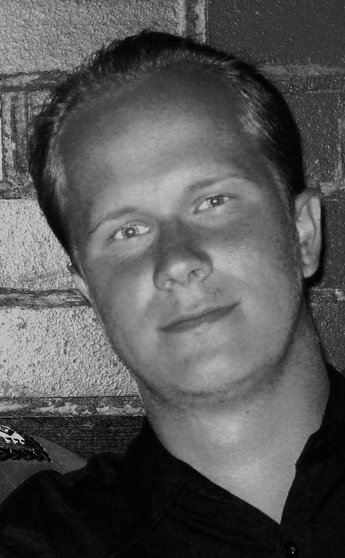 Matti Saari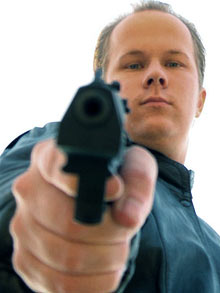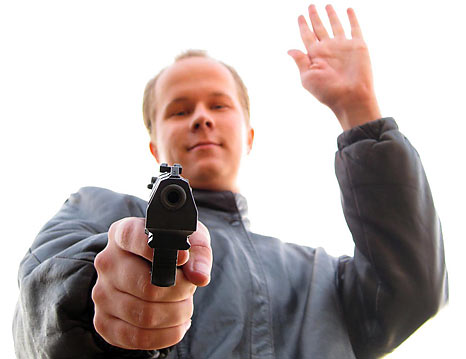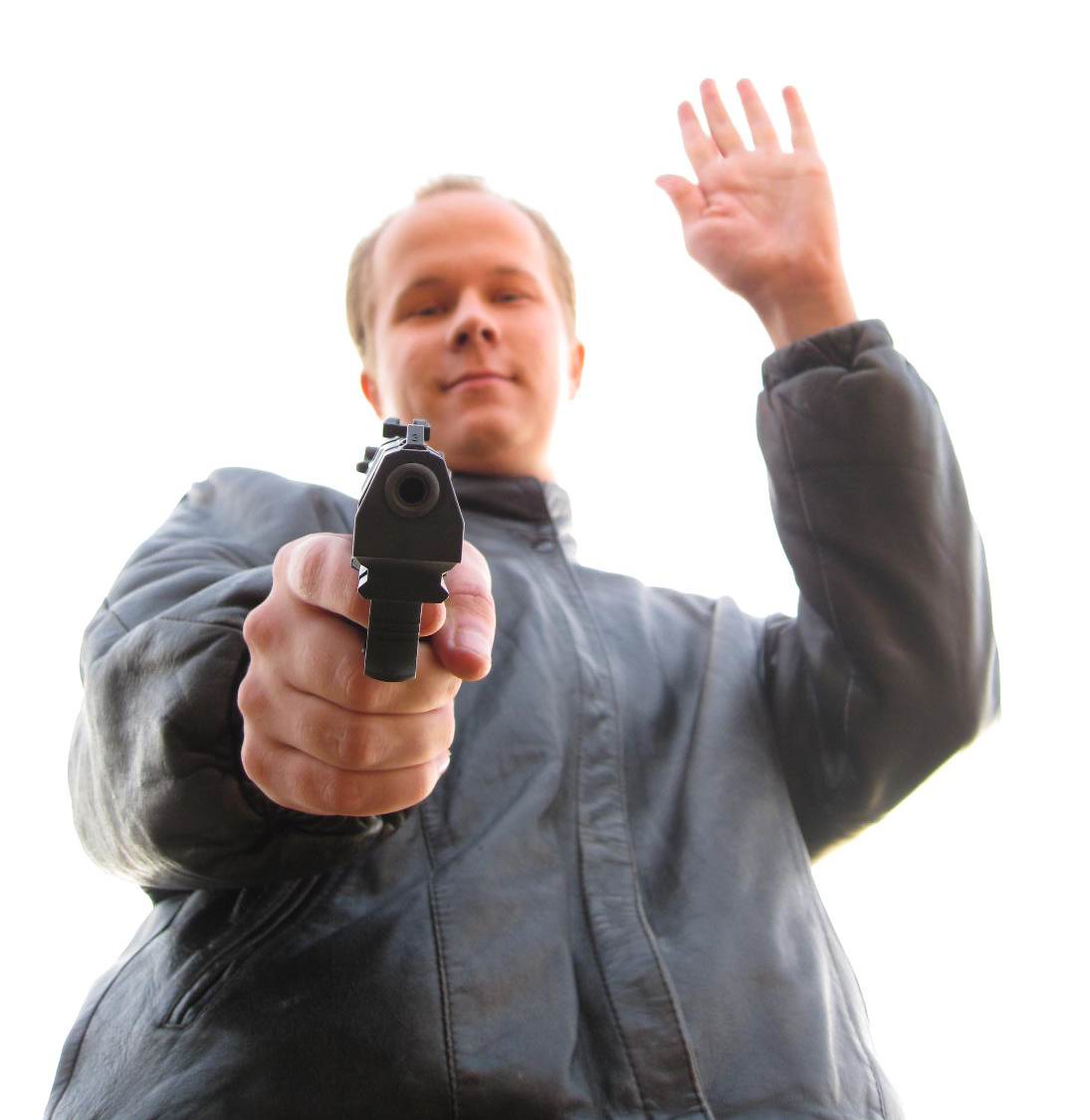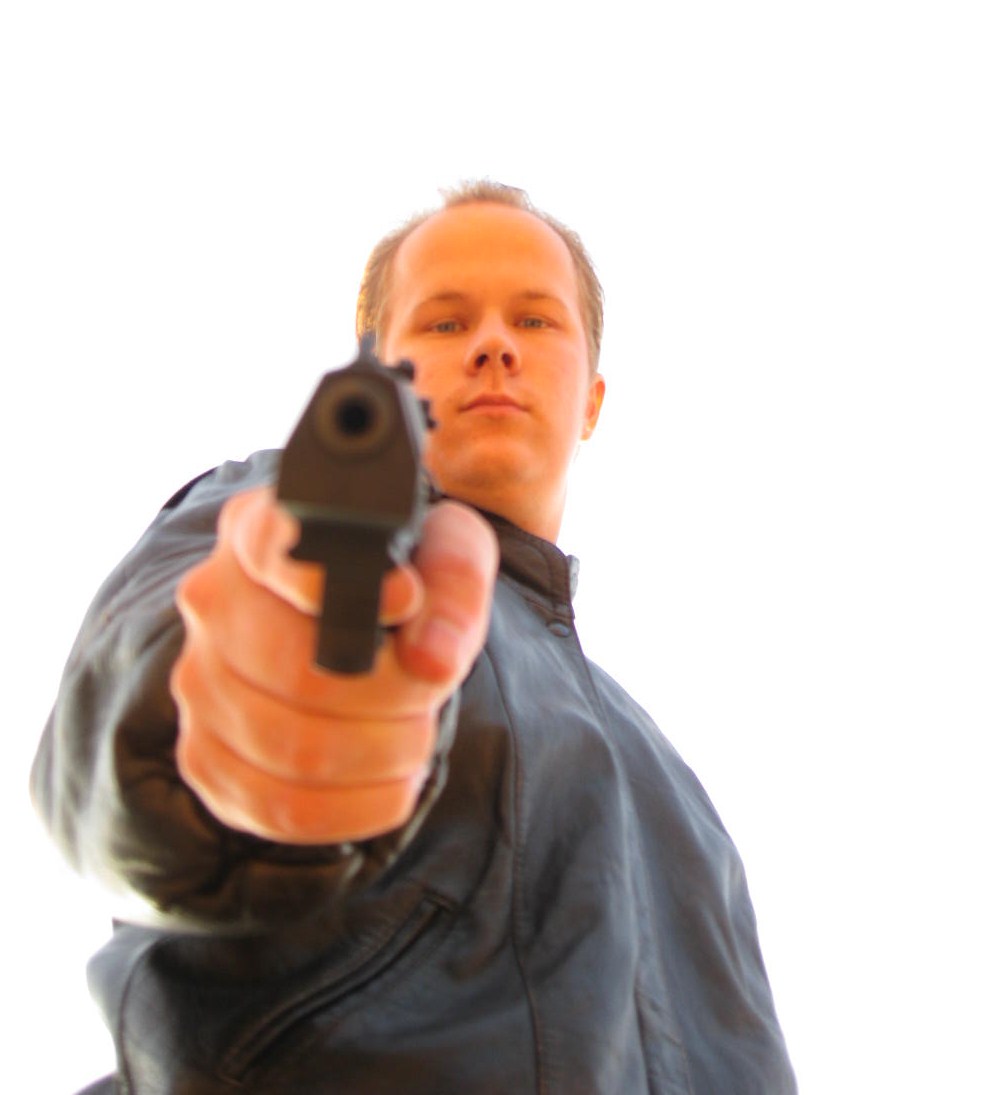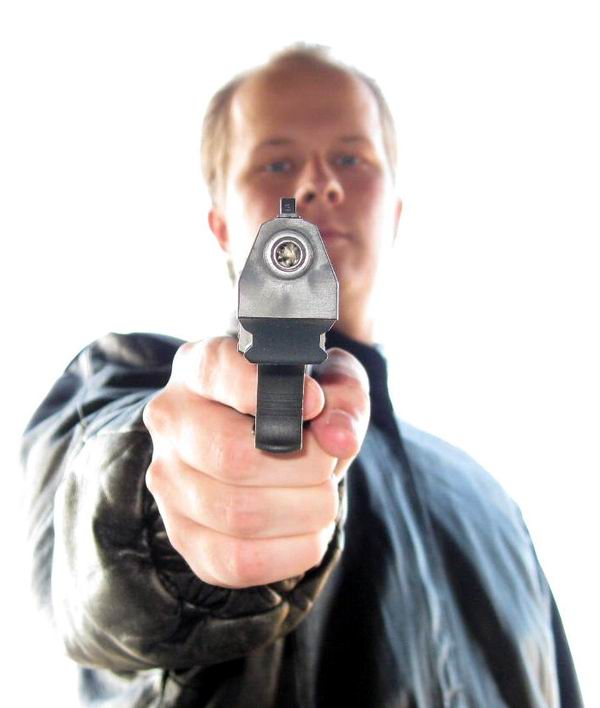 One of the last images taken by Matti Saari, on the evening before he shot and killed ten people in
Kauhajoki. This picture was taken some hours after Saari had been interviewed by police in connection
with other gun-related video images he had posted up on the Internet.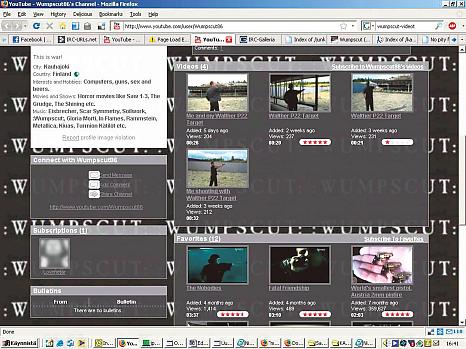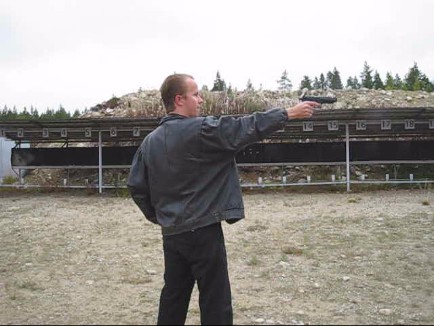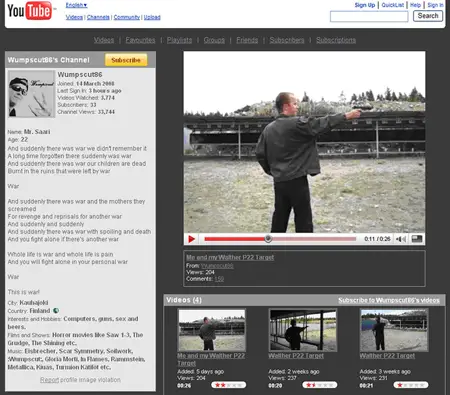 Matti Juhani Saari published his gun-related videos on the YouTube videosharing site
among other places. He used the login name of Wumpscut86, taken from a German
electro-industrial DJ and band. These video clips are noticeably less threatening
than others found elsewhere, in which Saari fired directly at the camera
and announced "You will die next".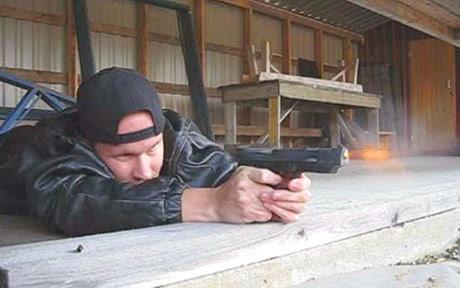 Matti Saari at a shooting range. Police spoke to Saari after the shooting range
pictures were put on the web but took no action as he had a gun licence.
(Photo: AFP/GETTY)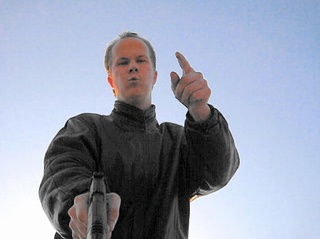 Saari declares in English "You will die next" in an Internet video posted before the shooting.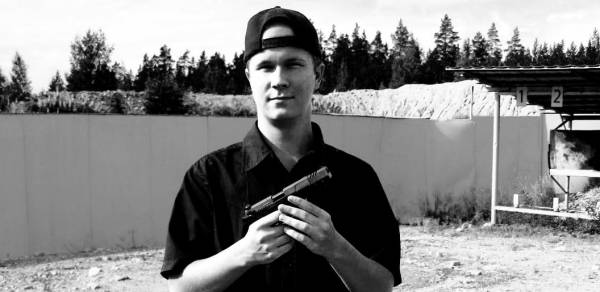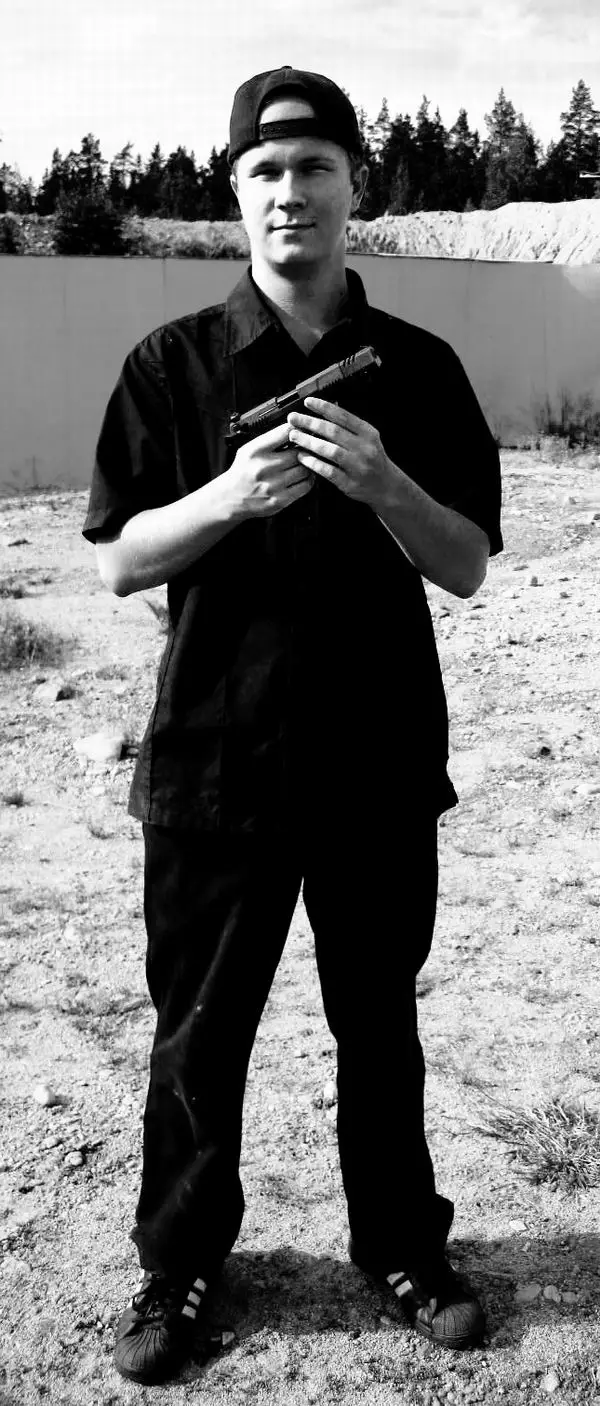 Matti Saari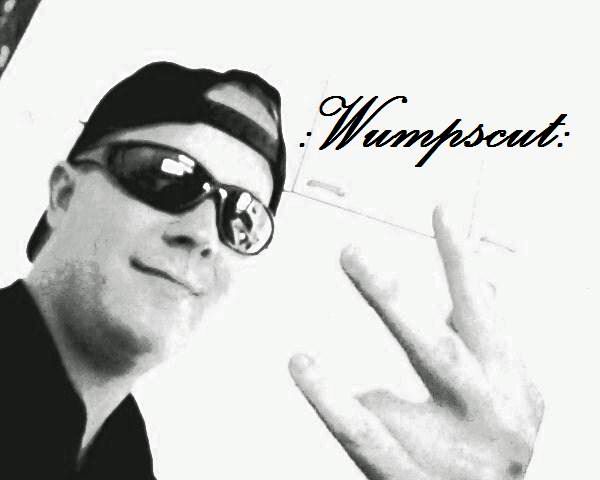 Matti Saari