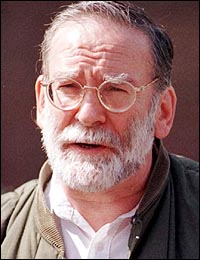 Dr Harold Shipman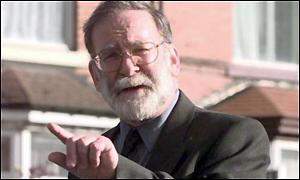 Dr Shipman outside Ashton-under-Lyne police station where he was first taken as a suspect.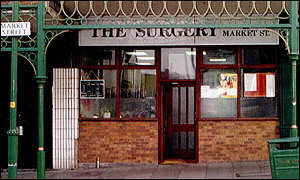 Dr Shipman's surgery in Hyde, Greater Manchester.
(Photo: Don McPhee, Guardian)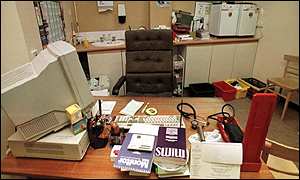 It was in this surgery that the well-respected GP saw his patients.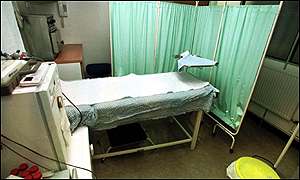 The recovery couch in Shipman's surgery. Ivy Lomas was murdered at his surgery on May 29, 1997.
Shipman continued to see other patients before telling anyone she was dead.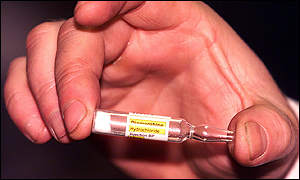 Diamorphine hydrochloride - the drug with which Shipman murdered his victims.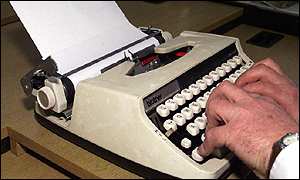 The GP was caught after forging Kathleen Grundy's will on this typewriter.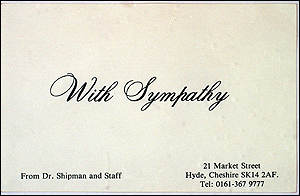 Dr Shipman's practice sent this card to Betty Moss's family following her death.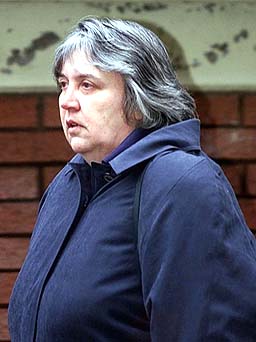 Shipman's loyal wife Primrose was in court every day - often supported
by one of the couple's four children.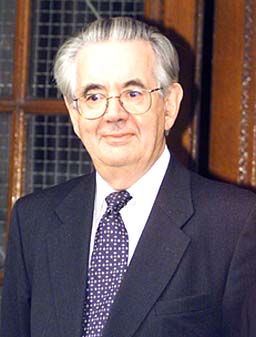 Trial judge Mr Justice Forbes.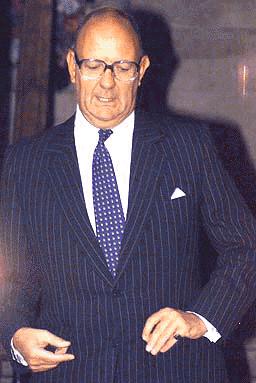 Leader of the prosecution Richard Enriquez.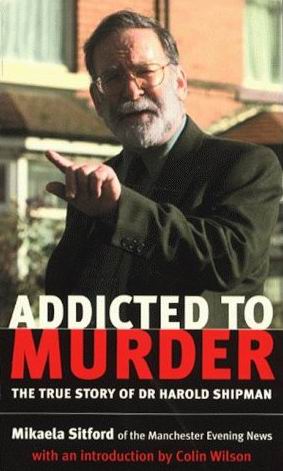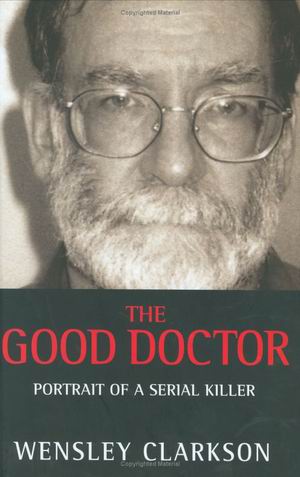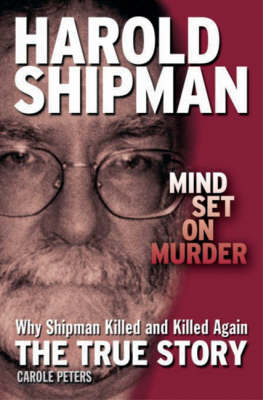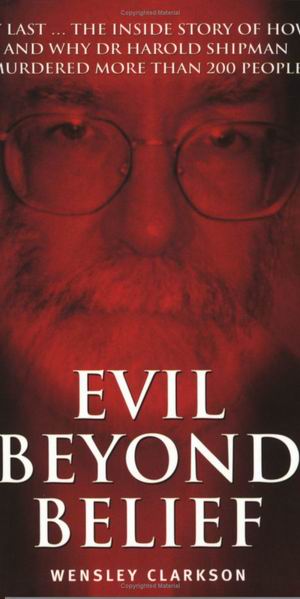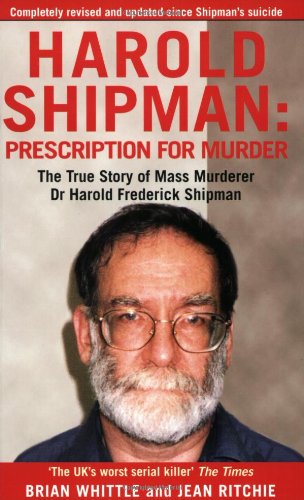 Dr. Harold Frederick Shipman biography