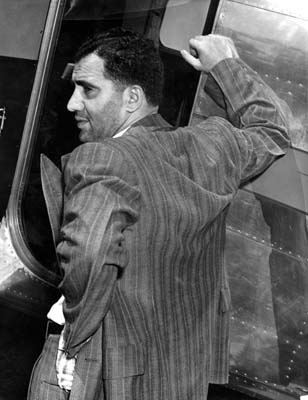 Brooklyn gangster Abe "Kid Twist" Reles, brought to Los Angeles to testify against
Benjamin "Bugsy" Siegel, who was accused of killing Harry Schachter. He told the
Grand Jury that Siegel "is a bigger man in the rackets than Louis Lepke ever was."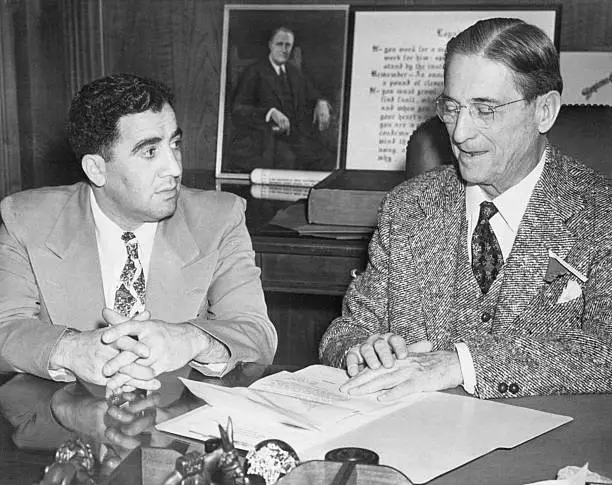 Reputed underworld figure Abe Reles (left) is questioned by U.S. Attorney William F. Palmer after
being brought to Los Angeles to testify in the removal hearing of Benjamin "Bugsy" Siegel. Siegel
is wanted for harboring Louis "Lepke" Buchalter.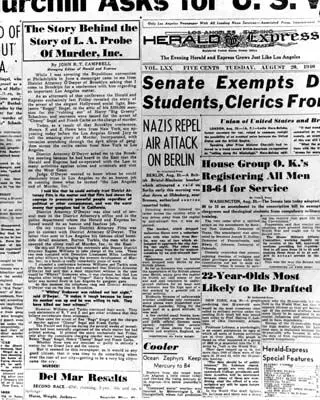 A copy of an article that appeared in the Los Angeles Evening Herald and Express, written
by the Managing Editor, revealing background to the investigation of organized crime in
Los Angeles, which resulted in the arrest of Benjamin "Bugsy" Siegel.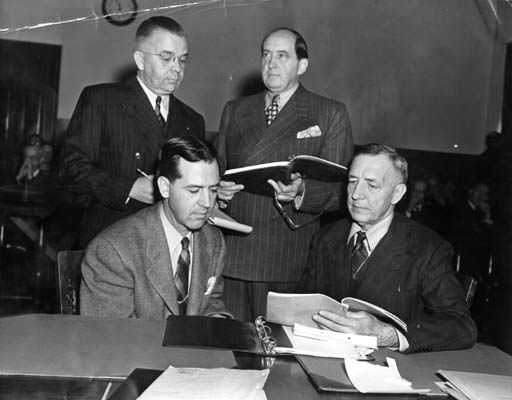 Sitting left to right are Charles V. Kearney and Arthur Veitch, both Deputy District Attorneys;
rear are Willard W. Burgess and Jerry Geisler, attorneys for Benjamin "Bugsy" Siegel.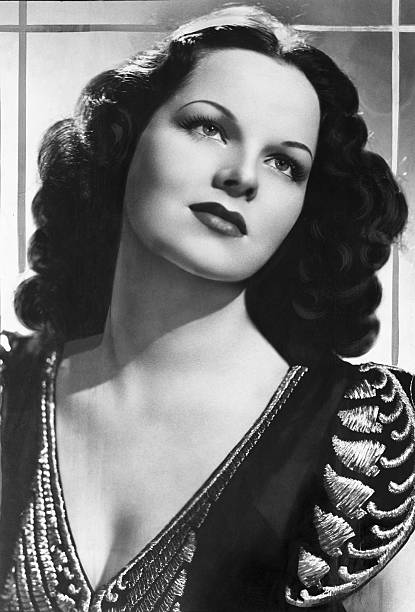 Virginia Hill, Bugsy Siegel's mistress.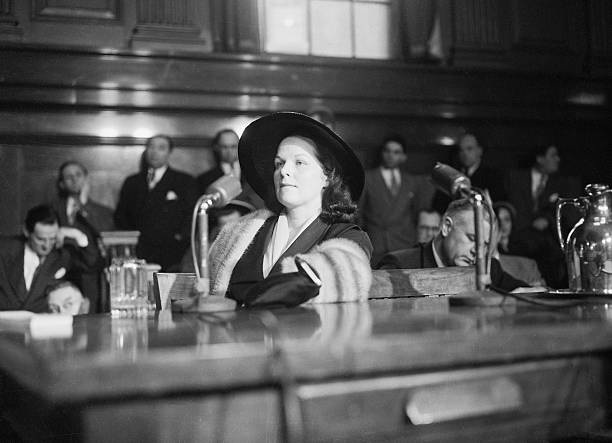 Virginia Hill, girlfriend of Las Vegas mobster Benjamin "Bugsy' Siegel, testifies before the Kefauver
organized crime hearings in New York.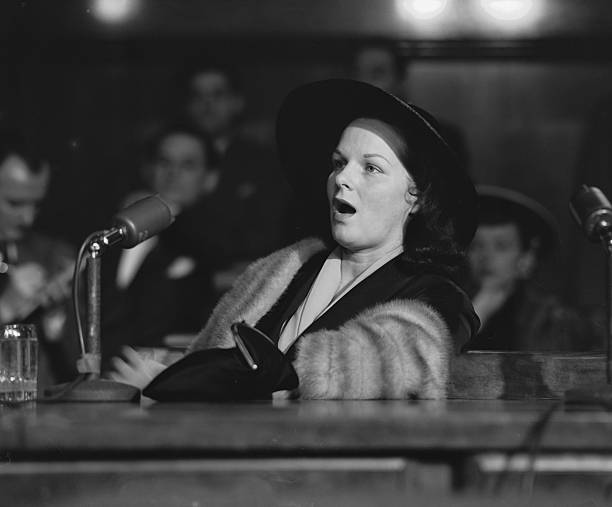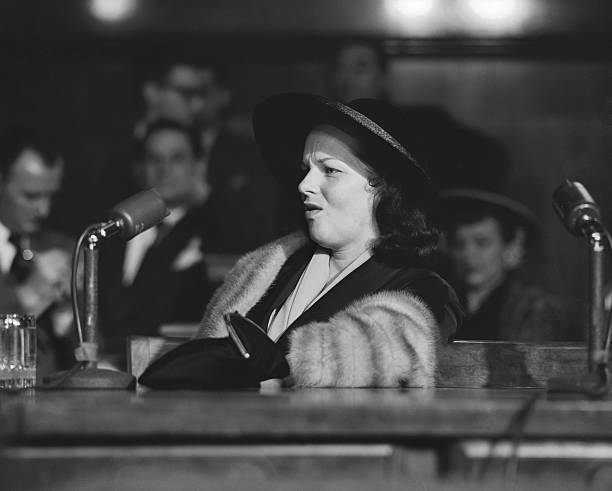 Wearing a silver blue mink stole, Virginia Hill is pictured in two character poses during her appearance
before the Senate Crime Investigating Committee. Miss Hill, whose home was the scene of the fatal
shooting of Benjamin "Bugsy" Siegel in 1947, told the investigators that all her income came from
her "friends" and gambling.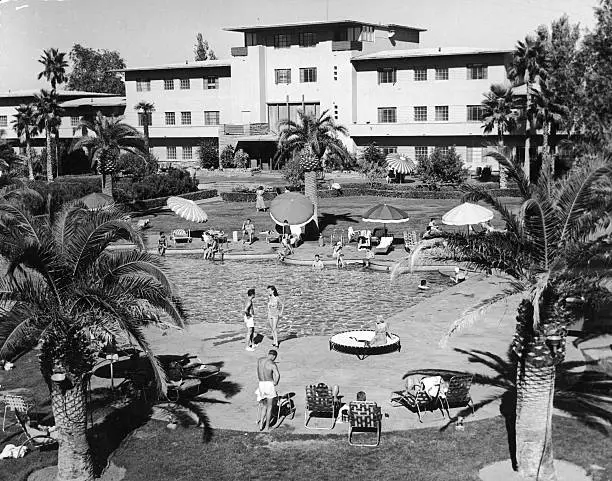 The outdoor swimming pool at Benjamin "Bugsy" Siegel's Flamingo Hotel, Las Vegas, Nevada.
(Photo by Hulton Archive/Getty Images)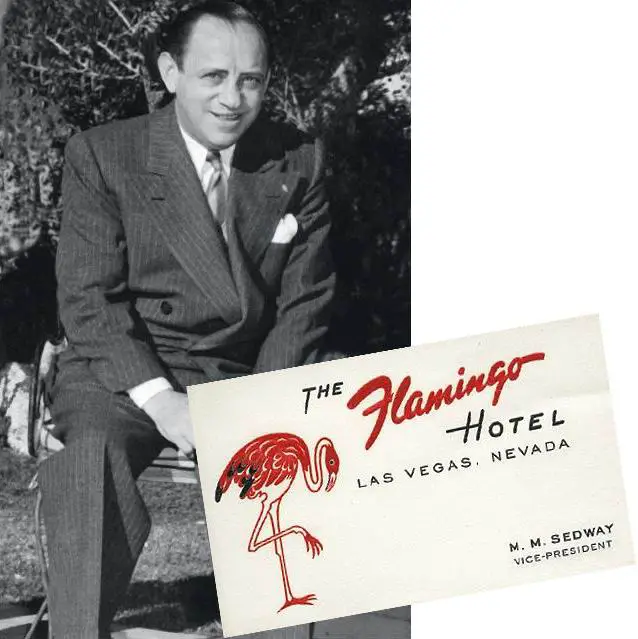 Moe Sedway was a Jewish-American businessman and mobster. He was an associate of Bugsy Siegel
and a faithful lieutenant of organized crime czar Meyer Lansky.

By 1945, along with Gus Greenbaum, he ran the El Cortez Hotel with great success. Sedway was also
instrumental in the financing and construction of the Flamingo Hotel when William R. Wilkerson ran into
financial difficulties. Sedway saw the Flamingo as unique opportunity for their group to expand
operations in Las Vegas. Minutes after Bugsy Siegel's murder, Sedway and Greenbaum took
possession of the Flamingo. No one questioned or disputed their authority.