John D. Smith III (born 1951) is a murderer convicted of killing his first wife and also believed to have murdered his second, although her body has never been located. Additionally skull fragments were found in a locker owned by him that belonged to a third, unidentified, woman. Photographs of two unidentified women were also found in his possession and form the basis for ongoing "Jane Doe" enquiries.
Smith's case was documented in a Lifetime movie titled "Murder on Pleasant Drive", an episode of Cold Case Files and the books Stranger in my Bed by Michael Fleeman and My Sister Is Missing: Bringing a Killer to Justice" by Sherrie Gladden-Davis.
Relationship with Janice Hartman
Smith married Janice Hartman around June 30, 1970 when they were both 19. A troubled marriage ensued; Gary Hartman, Janice's brother, said that Smith was abusive when he visited the couple for the first time. Hartman left Smith in 1974 and headed back to Ohio intending to divorce him. A few days later, after filing for divorce, she disappeared.
Disappearances
Soon after Hartman went missing, Smith's brother Michael observed him building a narrow box at their grandfather's house which John claimed was to contain some of Janice's belongings. In 1979 their grandfather discovered the box and called Michael. He opened the box to find a dismembered corpse with rainbow hair which he believed to be Janice Hartman's body. He notified his brother of the discovery. John stopped by the residence, picked up the box and headed to Indiana to dispose of the body.
Smith's second wife Betty Fran Gladden-Smith disappeared from West Windsor Township, New Jersey on October 4, 1991. Prior to her disappearance, she had been unable to leave her home due to a broken hip.
Investigation and prosecution
Michael Smith, guilt-ridden from the knowledge of what his brother had done, turned to drinking, but kept his secret until 1999. That year he revealed the facts of his gruesome discovery to an FBI agent investigating the disappearances of John Smith's wives. Police in Ohio and Indiana were issued a notice to be on the lookout for such a box. It was subsequently discovered that the box was found in 1980 in an Indiana cornfield.
Smith was tried and convicted for the murder of Janice Hartman in 2000 and sentenced to 15 years to life in prison. He unsuccessfully appealed his conviction in 2002. The family of Janice Hartman sought civil damages against Smith's grandmother and brother for their alleged involvement in covering up Smith's crime for over twenty years, but were unsuccessful.
Wikipedia.org
---
Betty Fran Smith
CharleyProject.org
Vital Statistics at Time of Disappearance
Missing Since: October 4, 1991 from West Windsor Township, New Jersey
Classification: Endangered Missing
Date Of Birth: August 4, 1942
Age: 49 years old
Height and Weight: 5'2, 100 - 115 pounds
Distinguishing Characteristics: Caucasian female. Blonde hair, blue eyes. Betty has a scar on her left knee and a hysterectomy scar on her abdomen. Betty's upper front teeth had been replaced by temporary caps, which were slightly yellowed at the time of her 1991 disappearance. She broke her right hip in 1990 and has a pin implanted there a result. She does not have a bone in her right foot's little toe. Betty goes by her middle name, Fran. Her last name prior to her 1990 marriage was Gladden. Betty has breast implants.
Medical Conditions: Betty was recovering from a broken right hip at the time of her October 1991 disappearance. A pin had been surgically inserted to repair the bone.
Details of Disappearance
Betty was married to John David Smith III at the time of her 1991 disappearance. The couple met in Betty's native Niceville, Florida in 1990 and married that same year. A photo of John is posted below this case summary. He filed for divorce from Betty in January 1991, but the couple reconciled in May and moved to New Jersey. Betty's family told authorities that John had seemed to be mild-mannered prior to Betty's disappearance, but they later learned he was abusive towards his wife. Betty called her daughter at approximately 8:30 a.m. on October 4, 1991 from the couple's West Windsor Township, New Jersey residence. Betty gave no indication that anything was amiss and did not mention any travel plans. She was recovering from a broken hip at the time, which would have made traveling difficult. Betty has never been seen or heard from again.
John told Betty's family that he believed she went on an impromptu trip. Her relatives did not believe this claim and began to investigate her disappearance themselves. They learned that John had previously been married to Janice Hartman Smith from 1970 to 1974, while he initially told Betty's family that their marriage was his first. Janice vanished from Ohio in November 1974, just days after her divorce from John had been finalized. John reported Janice as a missing person two days later. Janice's case remained unsolved until 2000.
John was never charged in connection with either of his wives' disappearances in the 1990s and moved to California after Betty vanished. He married for a third time in 1998.
Janice's remains were located in an Indiana roadside ditch in 1980, six years after she was last seen. Her legs had been cut off below the knees. She was not identified until 2000. John, who had by then moved to California, was charged with aggravated murder in Janice's case in the fall of 2000. His third wife initially supported him, but filed for divorce and a restraining order shortly before his arrest. She learned about John's abusive background and also cited the murder of his first wife and unsolved disappearance of his second spouse. John was found guilty of Janice's murder in 2001; the jury rejected the aggravated murder charge and convicted him of simple murder instead. He was sentencted to 15 years to life in prison and is currently incarcerated in Ohio.
Foul play is suspected in Betty's disappearance due to the circumstances involved. John is not charged in her case, but he was found liable for her wrongful death in a civil suit in 2002 and was ordered to pay $1 million to her family. Betty has never been located. It is unlikely that her family will be able to collect on the civil action.
The Federal Bureau Of Investigation (FBI) is attempting to identify two women pictured in photographs found in John's collection at the time of his 2000 arrest. Investigators would like to ascertain the women's whereabouts, given John's history.
---

Janice Hartman Smith, circa 1970's.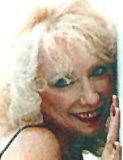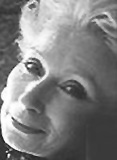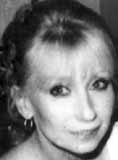 Betty Fran Smith, circa 1991.


Unidentified women found in John's photo collection.