STROUD, PHILLIP A. # 97
ON DEATH ROW SINCE 09-04-02
DOB: 12-30-78
DOC: #932249 Black Male
St. Joseph County Superior Court
Judge William T. Means
Prosecutor: John M. Maciejczyk, Michael J. Tuszynski
Defense: Philip Skodinski, James F. Korpal
Date of Murder: September 14, 2000
Victim(s):
Wayne Shumaker W / M / 59 (No relationship to Stroud)
Corby Myers W / M / 30 (No relationship to Stroud)
Lynn Ganger W / M / 54 (No relationship to Stroud)
Method of Murder: Shooting with .9mm handgun
Summary: Wayne Shumaker, Corby Myers, and Lynn Ganger were building a loft in a pole barn at an upscale home Lakeville, Indiana when Stroud and 3 men from Detroit (Wade, Carter and Seabrooks) came to burglarize the house.
After one of the workers came out of the barn, Stroud decided they needed to be killed because he may have seen the license plate on their car. Instead of fleeing the scene, they went to the barn, where Stroud ordered the men tied up and robbed.
Stroud then shot each victim in the head with a Tech .9 mm semiautomatic handgun. Stroud and accomplices then returned to the home to finish the burglary.
In statements later given to police, Stroud claimed that his only role was as a lookout and that he was not involved in the killings.
Another accomplice, Ronald Carter of Detroit, has testified that Stroud was the shooter, as did 2 friends of Stroud who said Stroud admitted to them he shot the workmen. The men were told about the house, the valuables in it, and how to bypass the burglar alarm in order to get in, by 18 year old Charity Lynn Payne, who had once dated a member of the family.
Payne cooperated by testifying at trial and later received 151 years imprisonment. Wade received 55 years and Carter 45 years. DNA from dog feces found outside the house matched the DNA in feces on the Nike athletic shoes police took from the apartment of Stroud's girlfriend.
At the time of the murders, Stroud was released on bail for charges of Dealing in Cocaine, for which he was later convicted on 01-16-02 in the St. Joseph Superior Court and sentenced to terms of 50 years imprisonment in Cause # 71D08-9907-CF-0414, and 20 years imprisonment in Cause # 71D08-9907-CF-0410.
Conviction: Murder (3 counts), Burglary, Robbery (2 counts), Attempted Robbery
Sentencing: September 4, 2002 (Death Sentence, Death Sentence, Death Sentence, 20 years, 20 years, 20 years, 20 years - Consecutive)
Aggravating Circumstances:

b (1) Burglary, Robbery; b (8) 3 Murders
Mitigating Circumstances:

21 years of age.
Disadvantaged childhood; Rarely saw father.
Mistreated by Mother's boyfriends.
Abandoned by Mother.
Caring towards younger half-brother.
Emotional hardship on family and friends.
Direct Appeal:

Stroud v. State, 809 N.E.2d 274 (Ind. May 25, 2004).
Convictions Affirmed 5-0; DP Vacated 5-0
Opinion by Sullivan; Shepard, Dickson, Rucker and Boehm concur.
(DP vacated on grounds that jury was improperly instructed that verdict was only a "recommendation." Remanded for new "penalty and sentencing phases. Rucker and Boehm concurred with separate opinion, noting that "accordingly" in new statute does not compel Judge to follow jury recommendation for death)
On Remand:

05-24-05 Citing a severe breakdown in the attorney-client relationship, lead defense attorney James F. Korpal allowed to withdraw.
For State: Frank Schaffer, James Fox, Deputy Prosecutors
07-11-05 Stroud entered a guilty plea pursuant to a Plea Agreement and was sentenced by St. Joseph County Superior Court Judge William T. Means to Life Without Parole, and consecutive sentences of 20 years (Burglary), 20 years (Robbery), 20 years (Robbery), 20 years (Attempted Robbery).
---
The Facts
The bodies of Wayne Shumaker, Lynn Ganger, and Corby Myers were found on the afternoon of September 14, 2000, in a barn on the property of Arthur and Theresa Sears in Lakeville, Indiana. Shumaker, Ganger, and Myers had been building a loft in the Searses' barn. They were found lying face down on the barn floor, their hands tied behind their backs with duct tape, and all had died from gunshot wounds to the head. On September 18, 2000, the State charged Phillip A. Stroud, approximately age 21 at the time, with three counts of murder; three counts of felony murder; one count of burglary, a Class A felony; and three counts of robbery, all Class B felonies.
At trial, the State's main evidence against Defendant consisted of testimony from others involved in the incident, ballistics testimony, and shoeprint testimony. According to some witnesses, Phillip Stroud, Tyrome Wade, Kerel Seabrooks, and Ronald Carter went to the Searses' residence with the intent to steal from the place. They learned about the Searses' residence from Charity Payne, a former girlfriend of the Searses' son. Ronald Carter, who was also charged for the crimes and testified pursuant to a plea bargain with the State, said that Defendant shot the three men.
It appeared that four bullets had been fired, but it could not be determined conclusively whether all of the bullet fragments found at the scene were fired from the same gun. It is possible that the bullets were fired from an Intratec Tec-9 gun. Ronald Carter testified that Defendant carried a Tec-9 gun.
Shoeprint marks were found on pieces of lumber inside the barn, and they could have been made by a pair of Nike shoes taken from the apartment of Defendant's girlfriend when he was arrested. These same Nike shoes had some debris on them, which was compared to debris at the crime scene. A carpet fiber found on the shoes had the same class characteristics as carpet from the Searses' home. The Nike shoes also had animal feces on them, and an expert testified that the feces on the Nike shoes and the feces from the ground at the crime scene were likely from the same animal.
The defense did not put on any witnesses during the guilt phase of trial.
The jury found Defendant guilty of three counts murder and three counts felony murder, which the trial court merged; one count burglary, a Class B felony; two counts robbery, Class B felonies; and one count attempted robbery, a Class B felony. After the penalty phase of the trial in which the defense presented evidence of mitigating circumstances, the jury recommended that Defendant receive the death penalty. Judge Means, in his sentencing order, stated that he believed Indiana's amended death penalty statute required him to follow the jury's recommendation. If he were not so constrained, however, he said he would "be inclined to judicially override the jury recommendation for death." (Appellant's App. at 642.) He sentenced Defendant to death for each of the murders and to 20 years for each of the other four counts.
---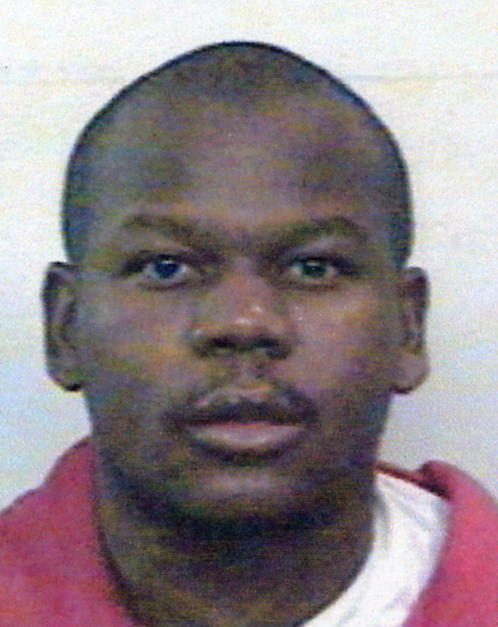 Phillip A. Stroud