Date of Birth: February 4, 1947
Defendant: Caucasian
Victim: Caucasian
On April 29, 1981, Brenna Jean Bailey went to Summerlin's Phoenix home to see if Summerlin could somehow make payments on his delinquent loan.
Summerlin sexually assaulted Bailey and then bashed in her head. He wrapped her body in his stepdaughter's bedspread, stuffed her in the trunk of her car, and parked it at a parking lot not far from his home.
PROCEEDINGS

Presiding Judge: Philip W. Marquardt
Prosecutor: Jessica Gifford
Start of Trial: June 1, 1982
Verdict: June 8, 1982
Sentencing: July 12, 1982
Aggravating Circumstances:

Prior convictions involving violence
Especially heinous/cruel/depraved
Mitigating Circumstances:

None
PUBLISHED OPINIONS

State v. Summerlin, 138 Ariz. 426, 675 P.2d 686 (1983).


---
Schriro v. Summerlin, 542 U.S. 348 (2004), was a case in which the United States Supreme Court held that a requirement that a different Supreme Court decision requiring the jury rather than the judge to find aggravating factors would not be applied retroactively.
Facts
In April 1982, Warren Wesley Summerlin killed a creditor who had come to his home in Phoenix, Arizona, to inquire about a debt. He was later convicted of first-degree murder and received a death sentence. Under Arizona law at the time, a jury decided the question of guilt but a judge sitting without a jury decided the question of penalty after receiving evidence regarding aggravating and mitigating factors. The Arizona Supreme Court affirmed the death sentence. While the appeal in his habeas corpus case was pending in the Ninth Circuit, the Supreme Court decided Ring v. Arizona, 536 U.S. 584 (2002), which held that such aggravating factors had to be proved to a jury rather than a judge. The Ninth Circuit ruled that the Ring decision applied to Summerlin's case even though Ring was decided after Summerlin's conviction had become final on direct review. The state appealed this decision to the Supreme Court.
Result
The Court, in an opinion by Justice Scalia, reversed the decision of the Ninth Circuit Court of Appeals, and stated that "we give retroactive effect to only a small set of 'watershed rules of criminal procedure implementing the fundamental fairness and accuracy of the criminal proceeding.' That a new procedural rule is 'fundamental' in some abstract sense is not enough; the rule must be one 'without which the likelihood of an accurate conviction is seriously diminished."
Wikipedia.org
---
341 F.3d 1082
Warren Wesley Summerlin, Petitioner-appellant,
v.
Terry L. Stewart, Director of Arizona Department of Corrections,
Respondent-appellee
United States Court of Appeals, Ninth Circuit.
Argued and Submitted October 10, 2000-Pasadena, California Opinion Filed October 12, 2001 Withdrawn February 11, 2002 Order Granting En Banc Hearing November 23, 2002 Argued and Submitted December 10, 2002 Filed September 2, 2003
Appeal from the United States District Court for the District of Arizona; Roslyn O. Silver, District Judge, Presiding. D.C. No. CV-86-00584-ROS.
Before Mary M. Schroeder, Chief Judge, and Harry Pregerson, Stephen Reinhardt, Diarmuid F. O'Scannlain, Michael Daly Hawkins, Sidney R. Thomas, M. Margaret McKeown, Kim McLane Wardlaw, Raymond C. Fisher, Richard C. Tallman, and Johnnie B. Rawlinson, Circuit Judges.
Opinion by Judge THOMAS; Concurrence by Judge REINHARDT; Dissent by Judge RAWLINSON.
THOMAS, Circuit Judge.
In this appeal we consider whether the district court erred in denying a writ of habeas corpus sought as to petitioner's conviction and death sentence. We affirm the district court's judgment as to the conviction. However, we conclude that the Supreme Court's decision in Ring v. Arizona, 536 U.S. 584, 122 S.Ct. 2428, 153 L.Ed.2d 556 (2002), applies retroactively so as to require that the penalty of death in this case be vacated.
* It is the raw material from which legal fiction is forged: A vicious murder, an anonymous psychic tip, a romantic encounter that jeopardized a plea agreement, an allegedly incompetent defense, and a death sentence imposed by a purportedly drug-addled judge. But, as Mark Twain observed, "truth is often stranger than fiction because fiction has to make sense."
There is no doubt that Warren Summerlin is an extremely troubled man. He has organic brain dysfunction, was described by a psychiatrist as "functionally retarded," and has explosive personality disorder with impaired impulse control. His father was a convicted armed robber who was killed in a shootout. As a youth, his alcoholic mother beat him frequently and punished him by locking him in a room with ammonia fumes. At his mother's behest, he received electroshock treatments to control his explosive temper. He dropped out of school in the seventh grade due to dyslexia and committed numerous petty juvenile offenses. In 1975, he was diagnosed as a paranoid schizophrenic and treated with the anti-psychotic medication Thorazine.
Before his murder conviction, his only dangerous adult felony was a conviction for aggravated assault. That conviction arose out of a road rage incident in which a car veered off the road, jumped the curb and struck Summerlin's wife, who was hospitalized for her injuries. At the scene, Summerlin brandished a pocket knife at the errant driver, an act that occasioned the filing of the criminal assault charge. Summerlin was not convicted of this offense until after these capital proceedings had commenced. However, this conviction later served as one of two statutory aggravating factors that qualified Summerlin for the death penalty.
On the morning of April 29, 1981, Brenna Bailey, a delinquent account investigator for Finance America, went to Summerlin's home to speak with Summerlin's wife about an overdue account. When Bailey's boyfriend, Marvin Rigsby, learned that she had not returned to work as scheduled, he obtained the addresses of the places she had planned to visit that day and began to retrace her travel. In the early evening, he spoke with Summerlin, who told Rigsby that Bailey had left that residence at 10:30 a.m. The woman residing at the next address Bailey was slated to visit told Rigsby that she had been home all day and had not received a visit from anyone. After making additional attempts to find Bailey, Rigsby reported Bailey's disappearance to the police that evening.
Later that evening, the police received a tip from a female caller to an anonymous crime hotline service who stated that she believed that the missing woman from "Pacific Finance Company" had been murdered by Summerlin, who had rolled up the victim's body in a carpet. The caller later was identified as Summerlin's mother-in-law who testified that the basis of her information was her daughter's extra-sensory perception.
Early the next morning, a road paving crew outside a market approximately a mile from the Summerlin residence alerted the market's manager to a smell emanating from the trunk of a parked car, later determined to have been owned by Bailey. The manager recognized the odor as that of a decaying body and telephoned the police. Upon arrival, the officers observed a pair of panties, pantyhose, and shoes on the floor-board of the back seat. They forced open the trunk and found Bailey's body, wrapped in a bloody bedsheet. Her skull was crushed, and she was partially nude.
The police obtained a search warrant for the Summerlin residence and found numerous items of incriminating evidence. After the search warrant was read to Summerlin, he stated, "I didn't kill nobody." When the detective did not respond, Summerlin asked: "Is this in reference to the girl that was at my house?" In response to the officer's inquiry as to which girl he was referring, Summerlin described Bailey. Summerlin's wife identified the bloody bedspread found with the victim as belonging to the Summerlin household. Summerlin was then arrested for the murder of Brenna Bailey. At the police station, Summerlin asked to speak to his wife and then made several incriminating statements while police officers were within listening distance.
The state trial court appointed the public defender's office to represent Summerlin. The first attorney assigned to the case moved for a mental competency examination pursuant to Ariz. R.Crim. P. 11. Thereafter, the assigned attorney left the public defender's office, and an attorney whom we shall refer to as "Jane Roe" was designated to represent Summerlin.
In June 1981, Summerlin was examined by two court-appointed psychiatrists, Drs. Maier Tuchler and Otto Bendheim. Each found him competent to stand trial and legally sane under the M'Naghten standard, which then governed the determination of competency under Arizona law. Although there was no evidence of mental disease or defect, Dr. Tuchler observed that dyslexia and illiteracy made Summerlin "functionally mentally retarded." He further found that Summerlin's impulse control was extremely impaired due to an explosive-type personality disorder and that he had an anti-social personality. Upon reading the reports, Judge David G. Derickson found Summerlin competent to stand trial.
During this time period, Roe had conversations with Dr. Leonardo Garcia-Bunuel, a psychiatrist who treated Summerlin at the Maricopa County Jail, regarding a possible diagnosis of psychomotor epilepsy. Summerlin had described to Dr. Garcia Bunuel details of the murder, particularly his experiences of sensing an intense perfume odor, and this led Dr. Garcia Bunuel to suspect that Summerlin may have had a temporal lobe seizure at the time of the killing. Subsequently, in August 1981, Roe arranged for neurological testing by Dr. Mark Winegard. An electroencephalogram (EEG) showed some slowing in Summerlin's posterior temporal area but was insufficient to support a diagnosis of epilepsy. CAT scans and a second EEG performed in October 1981 were normal. As a result, Dr. Garcia Bunuel withdrew his concerns.
*****
During his later disbarment proceedings, Judge Marquardt admitted that he was addicted to the drug, although he did not specify how long he had been addicted. In support of his allegations against Judge Marquardt, Summerlin submitted to the district court an official report from the Phoenix Police Department dated June 3, 1991. The report details a purchase of marijuana by Judge Marquardt from Barbara Moffett in May of 1991, which was intercepted from the United States mail by the police. When the delivery went awry, the report states that Judge Marquardt called Barbara Moffett to see if she had spoken to the authorities about the purchase, and when she told him she had not, Judge Marquardt told her that everything would "work out okay" because his daughter Tiffany's boyfriend Butch "was going to take the rap for the marijuana." The official police report also states that Barbara Moffett told Phoenix police in 1991 on the basis of first-hand knowledge that Judge Marquardt "was a frequent user of marijuana, had been when she met him [sixteen years earlier], and has continued to be so since." The envelope in which Judge Marquardt sent a cashier's check to Ms. Moffett for the marijuana carried the printed official heading, "Philip Marquardt, Superior Court Judge, Phoenix, Arizona."
In a separate episode, Judge Marquardt was convicted in 1988 in Texas of misdemeanor possession of marijuana which was found on his person at the port of entry in Houston. In re Marquardt, 161 Ariz. 206, 778 P.2d 241, 242-43 (1989). His apparently false explanation documented in that case was that a stranger gave him the marijuana wrapped in a small piece of plastic that he stuck in his watch pocket. Id. at 242, 778 P.2d 241. For that offense, the Supreme Court of Arizona suspended him from his judicial position without pay for one year from September 2, 1988, through September 2, 1989, a sanction considered by that court to be more severe than a mere censure or reprimand. Id. at 250, 778 P.2d 241. Despite this serious and career-threatening incident, Judge Marquardt continued to use marijuana. Eventually, Judge Marquardt stepped down from the bench and was ordered disbarred in Arizona and by the United States Supreme Court after the 1991 incident came to light. See In re Disbarment of Marquardt, 503 U.S. 902, 112 S.Ct. 1256, 117 L.Ed.2d 486 (1992); In re Marquardt, 169 Ariz. 500, 821 P.2d 161 (1991).
There are instances during pre-trial hearings and at trial when Judge Marquardt exhibited confusion over facts that had just been presented to him. He also made some quite perplexing, if not unintelligible, statements at various times during the trial. Obviously, because there was no discovery or evidentiary hearing permitted, the question of whether these episodes were related to impairment was, and is, unresolved
Summerlin's claim that his counsel had a conflict of interest does not implicate the guilt phase because his argument is that he was deprived of a favorable sentence. Summerlin's counsel clarified at oral argument that the claim concerning the trial judge's impairment was limited to the judge's penalty phase deliberations
Some of our sister circuits have addressed the question of whetherRing is retroactive as to cases governed by the AEDPA retroactivity rule, 28 U.S.C. § 2244(b)(2)(A). See Cannon v. Mullin, 297 F.3d 989, 994 (10th Cir.2002) (holding that Ring was not retroactive under AEDPA, but not reaching the question of retroactivity under Teague); see also Whitfield v. Bowersox, 324 F.3d 1009, 1012 n. 1 (8th Cir. 2003) (declining to address whether death sentence contravened Ring because Supreme Court had not expressly made Ring retroactive under AEDPA); Moore v. Kinney, 320 F.3d 767, 771 n. 3 (8th Cir.2003) (en banc) (same), petition for cert. filed, No. 02-10093 (Apr. 14, 2003). The question of whether a rule has retroactive application under AEDPA is a different inquiry from the question of whether Teague precludes retroactive application of a rule. Most importantly, AEDPA precludes retroactive application of a new rule of constitutional law unless "made retroactive to cases on collateral review by the Supreme Court." 28 U.S.C. § 2244(b)(2)(A). Because the Supreme Court has not addressed whether Ring should be applied retroactively, the analysis of the retroactively of Ring under AEPDA and Teague is necessarily distinct. As the Eighth Circuit noted in Moore, in analyzing whether Ring should be applied retroactively in a case governed by AEDPA, "[a]bsent an express pronouncement on retroactivity from the Supreme Court, the rule from Ring is not retroactive." 320 F.3d at 771 n. 3. To date, only the Eleventh Circuit has addressed the retroactivity of Ring under a Teague analysis. See Turner v. Crosby, 339 F.3d 1247, 2003 WL 21739734 (11th Cir. 2003). In Turner, the Eleventh Circuit held that the petitioner's claim was procedurally barred, but held in the alternative that Ring was a procedural rule that should not be applied retroactively. Id. at *30-*37, 339 F.3d at 1279-86.
Most notably, Jeffery Walton, who raised the identical issue a decade ago,see Walton v. Arizona, 497 U.S. 639, 110 S.Ct. 3047, 111 L.Ed.2d 511 (1990), but whose claim was rejected by the Supreme Court.
See, e.g., United States v. Barajas-Diaz, 313 F.3d 1242, 1245 (10th Cir.2002); Ross v. United States, 289 F.3d 677, 681 (11th Cir. 2002), cert. denied, 537 U.S. 1113, 123 S.Ct. 944, 154 L.Ed.2d 787 (2003); Santana-Madera, 260 F.3d at 138-39; United States v. Lopez, 248 F.3d 427, 431-32 (5th Cir.), cert. denied, 534 U.S. 898, 122 S.Ct. 222, 151 L.Ed.2d 158 (2001); Lanier v. United States, 220 F.3d 833, 838 (7th Cir.2000); Murr v. United States, 200 F.3d 895, 905-06 (6th Cir. 2000).
In contrast, our opinion inUnited States v. Buckland, 289 F.3d 558 (9th Cir.) (en banc), cert. denied, 535 U.S. 1105, 122 S.Ct. 2314, 152 L.Ed.2d 1067 (2002), illustrates how a decision with some substantive implications may be considered a procedural rule for Teague purposes. In Buckland, we assessed the impact of Apprendi v. New Jersey, 530 U.S. 466, 120 S.Ct. 2348, 147 L.Ed.2d 435 (2000), on "type and quantity" findings under 21 U.S.C. § 841(b). 289 F.3d at 562-63. Apprendi held that "[o]ther than the fact of a prior conviction, any fact that increases the penalty for a crime beyond the prescribed statutory maximum must be submitted to a jury, and proved beyond a reasonable doubt." 530 U.S. at 490, 120 S.Ct. 2348. Rejecting the contention that Apprendi rendered § 841 unconstitutional, id. at 564, 120 S.Ct. 2348, we concluded that Apprendi did not alter, restructure, or redefine as a matter of New Jersey law the substantive elements of the underlying offense there at issue, nor did it create or resurrect a separate substantive offense. Further, we noted, Apprendi did not demand that we do so when assessing "type and quantity" evidence under § 841. Id. at 565, 568, 120 S.Ct. 2348. Rather, Apprendi imposed a particular procedure through which the existing "`elements' in § 841[]" must be established, viz., through submission to the jury and proof beyond a reasonable doubt. Id. Accordingly, we determined in Buckland that the impact of Apprendi on "type and quantity" under § 841 was one of a procedural—not substantive—ilk. Id. at 563, 120 S.Ct. 2348 (noting that Apprendi was retroactive nevertheless because the case arose through direct review) (citing Griffith, 479 U.S. at 328, 107 S.Ct. 708).
The Eleventh Circuit did not address the question of whetherRing had substantive impact on Florida law in its consideration of whether Teague barred the retroactive application of Ring. See Turner, 339 F.3d at 1282-86, *33-*37. Thus, our consideration in this respect is different from the issue addressed by the Eleventh Circuit. To the extent that the Eleventh Circuit relied on a pure analogy to Apprendi in its Ring analysis, we respectfully disagree with its conclusions.
In its assessment of the "linkage" betweenRing and Apprendi, the dissent contends that we hitch our distinction of Apprendi solely to the putative inapplicability of harmless-error analysis in the Ring context. However, the crux of the analysis is different. What "distance[s]" Ring from Apprendi is not simply a harmless error consequence. Rather, the very focus of the Supreme Court's analysis in the two cases proves Ring and Apprendi distinct: Apprendi expressly refused to reach "[t]he substantive basis" of law at issue in that case, see 530 U.S. at 475, 120 S.Ct. 2348; Ring, conversely, did reach the relevant substantive basis. See 536 U.S. at 589-90, 122 S.Ct. 2428. In eliding this aspect of Ring's analysis, the dissent both overstates Ring's affinity to Apprendi and mischaracterizes the first step of our "syllogism." See Dissent at 12789. The "substantive" aspect of Ring rests on more than the creation of a separate substantive offense. It rests, in addition, on the Supreme Court's wholesale invalidation of Arizona's capital sentencing scheme. See Bousley, 523 U.S. at 620, 118 S.Ct. 1604. This kind of consideration of the "substantive basis" of the law was wholly absent from the Supreme Court's analysis and decision in Apprendi.
Justice O'Connor recognized this in her dissent inRing, noting that "[t]he Court effectively declares five States' capital sentencing schemes unconstitutional." Ring, 536 U.S. at 620, 122 S.Ct. 2428 (O'Connor, J., dissenting) (referencing Arizona, Idaho, Montana, Colorado, and Nebraska).
This concern is not merely theoreticalSee James S. Liebman, et al., Broken System: Error Rates in Capital Cases, 1973-1995 at 5 (2000)
The capital murder statute effective at the time contemplated the consideration of presentence reports by capital sentencing judges. Ariz.Rev.Stat. § 13-703(C) (1998) (repealed Laws 1999, Ch. 104, § 1). Consideration of presentence reports was routineSee, e.g., State v. Bocharski, 200 Ariz. 50, 22 P.3d 43, 56 (2001); State v. Mann, 188 Ariz. 220, 934 P.2d 784, 792 (1997); State v. Kemp, 185 Ariz. 52, 912 P.2d 1281, 1295 (1996); State v. Gulbrandson, 184 Ariz. 46, 906 P.2d 579, 599 (1995); State v. Stokley, 182 Ariz. 505, 898 P.2d 454, 468 (1995); State v. Brewer, 170 Ariz. 486, 826 P.2d 783, 801 (1992); see also infra note 12.
During the period relevant to this case, a study commissioned by the Federal Judicial Center noted that "[t]he principal problem inherent in the use of the presentence report is its potential for introducing inaccurate or misleading information into the sentencing decision." Stephen A. Fennell & William N. Hall,Due Process at Sentencing: An Empirical and Legal Analysis of the Disclosure of Presentence Reports in Federal Courts, 93 Harv. L.Rev. 1615, 1628 (1980). The study cited an Arizona state case as a primary example in which an inaccurate presentence report caused "defendants [to be] incarcerated for a significantly longer period than they should have been because of untrue statements in the presentence report." Id. at 1628-29, 826 P.2d 783 (citing State v. Killian, 91 Ariz. 140, 370 P.2d 287, 290 (1962)).
See, e.g., State v. Sansing, 200 Ariz. 347, 26 P.3d 1118, 1129 (2001), cert. granted and judgment vacated by Sansing v. Arizona, 536 U.S. 954, 122 S.Ct. 2654, 153 L.Ed.2d 830 (2002); Bocharski, 22 P.3d at 56; State v. Soto Fong, 187 Ariz. 186, 928 P.2d 610, 633 (1996); State v. Spears, 184 Ariz. 277, 908 P.2d 1062, 1077 (1996); Gulbrandson, 906 P.2d at 599; State v. Williams, 183 Ariz. 368, 904 P.2d 437, 454 (1995); State v. Bolton, 182 Ariz. 290, 896 P.2d 830 (1995); State v. Apelt, 176 Ariz. 349, 861 P.2d 634, 644 (1993); Brewer, 826 P.2d at 800; State v. Greenway, 170 Ariz. 155, 823 P.2d 22, 29 (1992); State v. Amaya Ruiz, 166 Ariz. 152, 800 P.2d 1260, 1287 (1990).
Of course, the proper admission of victim impact evidence by itself does not necessarily violate the Eighth AmendmentPayne, 501 U.S. at 827, 111 S.Ct. 2597. However, the Supreme Court has held that "the admission of a victim's family members' characterizations and opinions about the crime, the defendant, and the appropriate sentence violates the Eighth Amendment." Id. at 830 n. 2, 111 S.Ct. 2597 (citing Booth v. Maryland, 482 U.S. 496, 107 S.Ct. 2529, 96 L.Ed.2d 440 (1987)). In addition, if the material "is so unduly prejudicial that it renders the trial fundamentally unfair, the Due Process Clause of the Fourteenth Amendment provides a mechanism for relief." Id. at 825, 111 S.Ct. 2597 (citing Darden v. Wainwright, 477 U.S. 168, 179-183, 106 S.Ct. 2464, 91 L.Ed.2d 144 (1986)). The Arizona Supreme Court has acknowledged that a defendant's constitutional rights would be violated if a capital sentencing jury received sentencing recommendations from the victim's family and friends, but has allowed capital sentencing judges to receive the information on the basis that judges will disregard "the irrelevant, inflammatory, and emotional factors." Bolton, 896 P.2d at 856.
The dissent assails the use of juries in capital sentencing. This criticism misses the central issue. The presence of some imperfections in jury sentencing does not affect the conclusion that juries are ultimately more accurate than judges. While individual jurors may hold emotional or legally inaccurate views, the requirement of unanimity across twelve individuals significantly reduces the chance that these views will hold sway. Moreover, the fact that some jurors feel sympathy or pity does not imply that the verdict is ultimately governed by these emotionsSee, e.g., Stephen P. Garvey, The Emotional Economy of Capital Sentencing, 75 N.Y.U. L.Rev. 26, 65 (2000) (noting the lack of correlation between feelings of sympathy or pity and a juror's final vote).
See John Blume & Theodore Eisenberg, Judicial Politics, Death Penalty Appeals, and Case Selection: An Empirical Study, 72 S. Cal. L.Rev. 465, 470-75 (1999) (describing a variety of campaigns to unseat state judges based on their alleged failure to impose or affirm death sentences); Stephen B. Bright et al., Breaking the Most Vulnerable Branch: Do Rising Threats to Judicial Independence Preclude Due Process in Capital Cases, 31 Colum. Hum. Rts. L.Rev. 123 passim (1999) (providing additional examples of judges under attack due to the outcomes of capital cases over which they presided); Symposium, Politics and the Death Penalty: Can Rational Discourse and Due Process Survive the Perceived Political Pressure?, 21 Fordham Urb. L.J. 239, 270-73 (1994) (presenting statements by judges participating in symposium in which they described criticism they faced during elections based on their decisions in capital cases).
The instruction at issue inSullivan was similar to the one held unconstitutional in Cage v. Louisiana, 498 U.S. 39, 111 S.Ct. 328, 112 L.Ed.2d 339 (1990) (per curiam). Thus, the question in Sullivan was whether Cage error was subject to harmless-error analysis under Chapman v. California, 386 U.S. 18, 87 S.Ct. 824, 17 L.Ed.2d 705 (1967).
Likewise, we have held that a constitutionally deficient indictment is a structural defect requiring reversal because the indictment "fail[ed] to ensure that [the defendant] was prosecuted only `on the basis of the facts presented to the grand jury.'"United States v. Du Bo, 186 F.3d 1177, 1179 (9th Cir.1999) (quoting United States v. Rosi, 27 F.3d 409, 414 (9th Cir.1994)). We noted that "[f]ailing to enforce this requirement would allow a court to `guess as to what was in the minds of the grand jury at the time they returned the indictment.'" Id. (quoting United States v. Keith, 605 F.2d 462, 464 (9th Cir.1979)).
The Arizona Supreme Court did not have the benefit ofNguyen when it decided Towery and Ring II. Thus, the Court assumed that the question of "who[] decides" the existence of aggravating circumstances was susceptible to harmless-error review. Towery, 64 P.3d at 834-35. For the reasons already discussed, however, harmless error cannot be assessed in a void, and, without a jury finding, there is nothing for the appellate court to review. The Arizona Supreme Court primarily relied on Neder v. United States, 527 U.S. 1, 119 S.Ct. 1827, 144 L.Ed.2d 35 (1999), but Neder in fact buttresses, rather than controverts, our conclusion that Ring error is structural. In Neder, the Supreme Court held that the failure to submit a materiality instruction was subject to harmless-error analysis. 527 U.S. at 8-15, 119 S.Ct. 1827. This, the Arizona Supreme Court reasoned, was akin to depriving a defendant a jury trial in a capital case penalty phase. Towery, 64 P.3d at 834-35. But Neder itself provides the crucial analytic distinction by identifying structural errors not susceptible to harmless-error analysis, namely errors that "infect the entire trial process." 527 U.S. at 8, 119 S.Ct. 1827 (citing Brecht v. Abrahamson, 507 U.S. at 630, 113 S.Ct. 1710). These are errors that "deprive defendants of `basic protections' without which `a criminal trial cannot reliably serve its function as a vehicle for determination of guilt or innocence ... and no criminal punishment may be regarded as fundamentally fair.'" Id. (quoting Rose, 478 U.S. at 577-78, 106 S.Ct. 3101). Examples of structural error provided by Neder are racial discrimination in jury selection, see Vasquez v. Hillery, 474 U.S. 254, 106 S.Ct. 617, 88 L.Ed.2d 598 (1986); biased judges, see Tumey v. Ohio, 273 U.S. 510, 47 S.Ct. 437, 71 L.Ed. 749 (1927); and denials of public trials, see Waller v. Georgia, 467 U.S. 39, 104 S.Ct. 2210, 81 L.Ed.2d 31 (1984). Neder, 527 U.S. at 8, 119 S.Ct. 1827. As Neder makes clear, for structural error, it does matter "who decides" the case and in what context. There is a vast difference between not submitting the element of materiality to the jury for decision and having no jury decision at all.
TheMills/McKoy rule struck down state procedures that limited any given juror's consideration of mitigating circumstances in capital sentencing to such evidence that the entire jury had found relevant. McKoy v. North Carolina, 494 U.S. 433, 110 S.Ct. 1227, 108 L.Ed.2d 369 (1990); Mills v. Maryland, 486 U.S. 367, 108 S.Ct. 1860, 100 L.Ed.2d 384 (1988). Both the Fourth and the Sixth Circuits have held that the "Mills/McKoy" rule is a "watershed rule" that warrants retroactive application.
But see Cordova v. Collins, 953 F.2d 167, 173 (5th Cir.1992) (holding without analysis that Teague bars retroactive application); Miller v. Lockhart, 65 F.3d 676, 686 & n. 6 (8th Cir.1995) (holding that Teague bars retroactive application of Mills and observing that the defendant never raised argument that Mills falls into a Teague exception).
---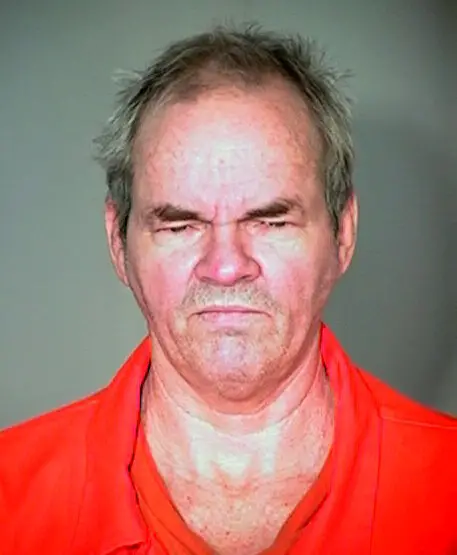 Warren Wesley Summerlin