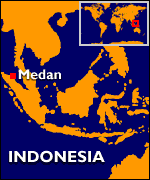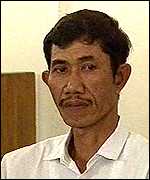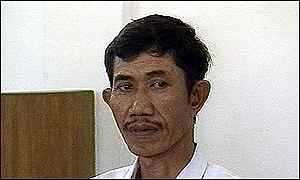 Ahmad Suradji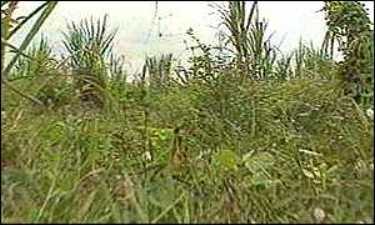 The sugar cane field near the sorcerer's home in the village of Sei Semayang in north Sumatra,
in which the 42 women's bodies were discovered.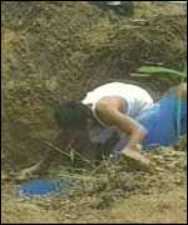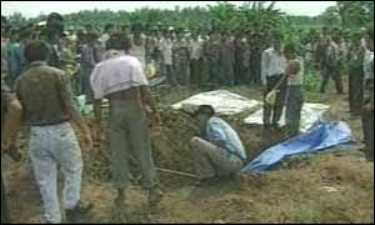 Police found the bodies after a search in April / May, 1997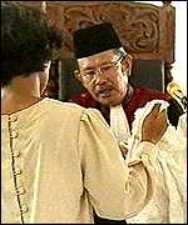 A victim's sister examines a dress found with one of the bodies.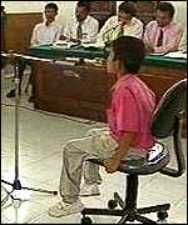 A victims 8-year old son who also testifeid before the court, said he accompanied his mother
in what was to be her last yourney. But was sent home without her.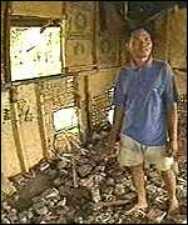 Neighbours destroyed Suradji house in anger.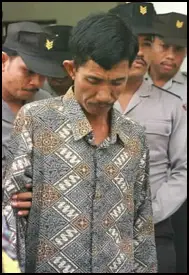 Ahmad Suradji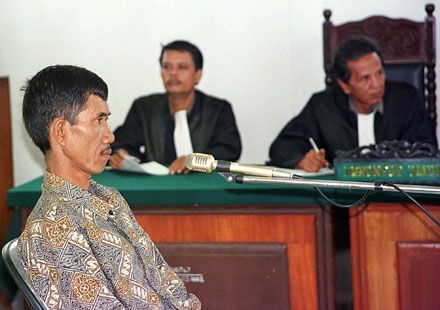 Ahmad Suradji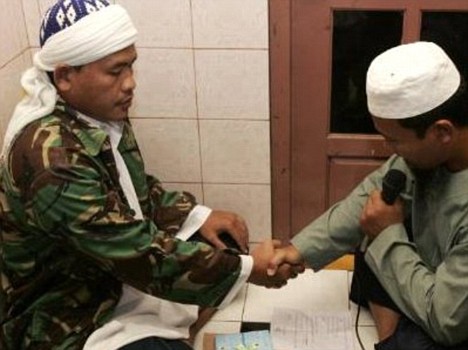 Ahmad Suradji