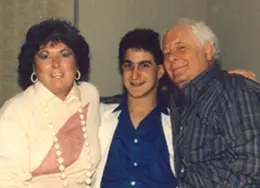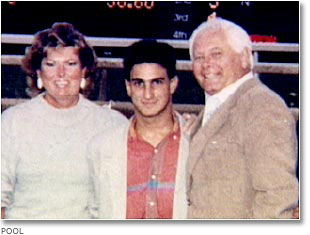 Retired New York insurance broker Seymour Tankleff, 62, and his wife, Arlene, 53, had one child,
an adopted son, Martin (center). Marty Tankleff was convicted of killing his parents by striking
them with a dumbbell and stabbing them in their Long Island home.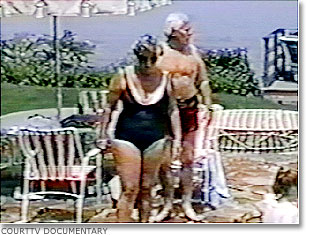 Arlene and Seymour Tankleff, a retired insurance broker, lived in a 5,000-square-foot home
in the Long Island village of Belle Terre with their adopted son.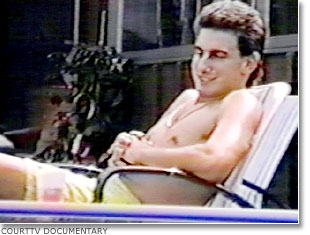 A teenaged Marty Tankleff relaxes by the pool in the backyard of the house he shared with his parents.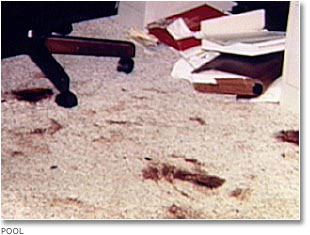 Police arrived at a brutal crime scene. Marty Tankleff told a 911 operator his father was still alive
and "gushing blood" from the neck. His mother was nearly decapitated and already dead
in the master bedroom when investigators arrived.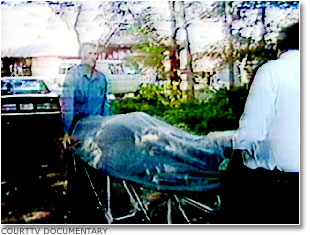 Arlene Tankleff was already dead when police arrived, but her husband, Seymour, survived in a
coma for 29 days before succumbing to his wounds.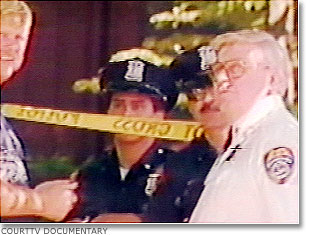 Police arrived at the Tankleff home just minutes after Marty called 911 at 6:11 a.m. on Dec. 7, 1988.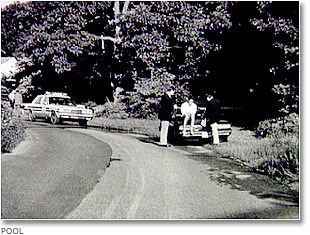 Marty Tankleff told homicide detectives that he suspected his father's friend and partner in a chain of
bagel stores, Jerry Steuerman, but the detectives soon began to suspect the 17-year-old boy.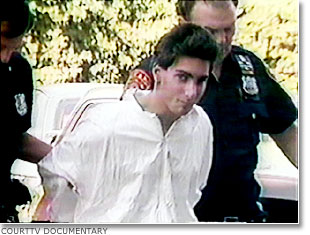 Marty was arrested within hours of police finding his parents' body and later confessed to the murders.
He would later claim that police tricked him into confessing by telling him his father had come out of
a coma and implicated him.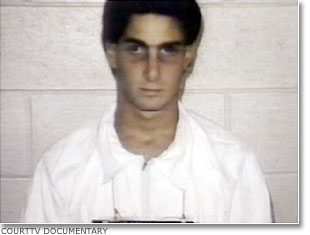 Tankleff's extended family hired prominent defense lawyer Robert Gottlieb to represent the 17-year-old,
and Gottlieb moved quickly to get his client freed on $1 million bail.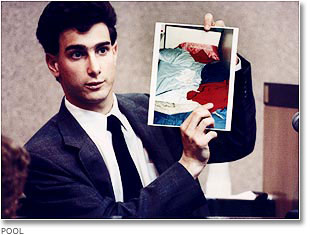 Marty Tankleff points to towels he says he used to dry off after a shower before bed. Witnesses said
the towels were damp, not wet. Police said Tankleff told them he showered after the attacks in order
to clean up the blood, which the defense argued would have made the towels wet, not damp,
when officers found them on his bed.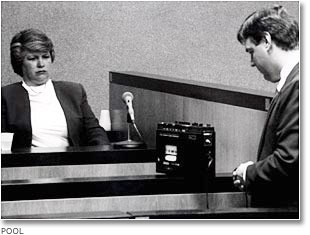 Prosecutor John Collins questions 911 operator Patricia Flanagan about a call Marty Tankleff made
to police to report the assault on his father.
Jerry Steuerman, the self-styled "bagel king" of Long Island, testified that he was repaying a
$350,000 loan to business partner Seymour Tankleff at the time of the murders. Before his
confession, Marty Tankleff encouraged police to investigate Steuerman. Within a week of
the murders, Steuerman faked his own disappearance but was located in California.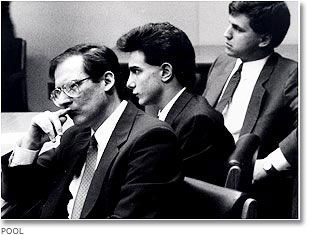 The defendant is flanked by defense lawyers Robert Gottlieb, left, and Craig Parles on the first
day of the 13-week trial in Riverhead, N.Y.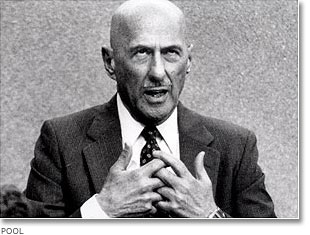 Dr. Herbert Siegel, a defense psychiatrist, testified that Marty Tankleff could have confessed
falsely when confronted by aggressive homicide investigators, who lied when they told him
that his own father had implicated him.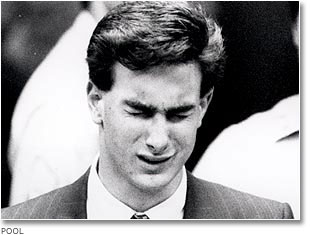 Tankleff winces as he hears the jury deliver the first of two verdicts of guilty of second-degree
murder on June 28, 1990.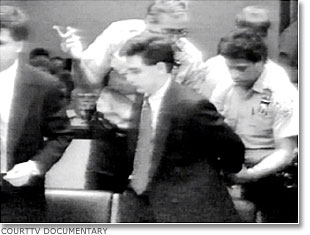 Tankleff is led away following the conviction. He received a prison sentence of 50 years to life.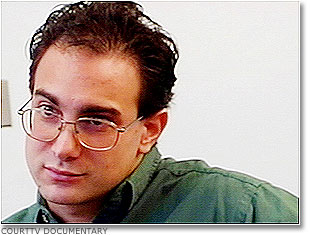 Marty Tankleff spoke with Court TV for a documentary which aired in February 2002.