Tetzner, Kurt Erich (AKA: Stranelli), 1903-31, Ger., fraud, asslt.mur. Kurt Erich Tetzner, a young German businessman, was convicted of killing an unidentified man as part of an insurance fraud.
In an earlier insurance fraud, Tetzner convinced his motherinlaw to postpone an operation for cancer so that he could insure her life. She subsequently underwent an operation and died.
Successful in his first effort, he and his wife decided to find another victim. After failing once to entrap a victim, on Nov. 25, 1929, he picked up a hitchhiker, murdered him, crashed his car into a tree, and then set it on fire with the victim at the wheel.
Tetzner's wife claimed that the victim was her husband and attempted to claim the death benefit on Tetzner's accident policies. However, physical discrepancies between the victim and Tetzner caused suspicion. Using recently developed forensic medicine techniques, officials determined by the condition of the victim's lungs that he had been dead before the fire.
Tetzner, meanwhile, had hidden in Strasbourg, Fr., using the assumed name of Stranelli. Apprehended there by police, he readily confessed. He was tried in March 1931, found Guilty, and put to death at Regensburg on May 2, 1931.
Scoundrelswiki.com
---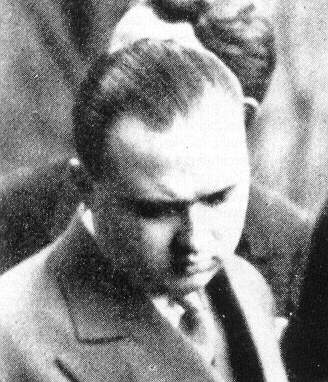 Kurt Erich Tetzner