Andrew Thomas and his co-defendant, Anthony Bond, were indicted for the felony murder of the victim, James Day. The following evidence was presented at the joint trial of Thomas and Bond.
Shortly after 12:30 p.m. on April 21, 1997, Thomas and his co-defendant, Bond, saw an armored truck guard with a money deposit bag leaving a Walgreens drug store on Summer Avenue in Memphis, Tennessee.
Thomas ran up, shot the guard in the back of the head, grabbed the deposit bag which contained $18,843.01 in cash, checks, and food stamps, and jumped into a white car being driven by Bond.
Thomas and Bond abandoned the white car on a street behind Walgreens, got into a red car that Thomas had borrowed from his girlfriend, and drove away.
A Walgreens' employee heard the gunshot and then saw the armored truck guard, James Day, lying in the parking lot. She saw a man running from the scene with a gun and the deposit bag. The assistant manager of Walgreens ran outside and saw Day lying face down in a pool of blood. Day, who was conscious, told the man, "Call my wife." Day remained conscious and continued to talk until an ambulance arrived.
Several witnesses described the cars used by Thomas and Bond and gave descriptions of the occupants to the police. One witness testified that he saw a white car "speed" around the armored truck in the front of the store and that the car was within four feet of him. Witnesses later identified Thomas as the passenger in the white car.
Later on the afternoon of April 21, Thomas and Bond arrived at the apartment of Thomas's girlfriend. According to her, the two men were "excited" and "out of breath." After telling Bond to get rid of the gun, Thomas began taking money, checks, and food stamps from small white envelopes that had been in Bond's jacket. Thomas and Bond divided the money.
The woman testified that later that same day, Thomas bought a customized car with gold plates and spoke wheels for $3,975 in cash. The car was titled in the woman's name. Afterward, Thomas told her that they needed to get a hotel room.
While watching a news report that evening at the hotel about the shooting, Thomas told her that the victim "did not struggle for his life" and that he had "grabbed the nigger by the throat and shot him."
On the day after the shooting, Thomas's girlfriend opened a bank account in her name and deposited $2,401.48 in cash. Two days later, she bought a shotgun because Thomas said they needed it "for protection." According to the woman, Thomas later bought a gold necklace for himself and wedding rings for both of them. After getting married in May, the couple separated two months later. Thomas told her not to tell police about the robbery.
The victim, James Day, did not immediately die from the gunshot wound to the back of his head. Instead, the gunshot damaged his spinal cord and resulted in paraparesis (a profound weakness in one's abdomen and legs) and neurogenic bladder (a loss of bladder and bowel control due to nerve damage).
Faye Day Cain, the victim's widow, testified that her husband underwent numerous surgeries, needed constant care and medical attention, and was unable to work. He was confined to one room, was unable to use the bathroom, and became depressed.
In late September of 1999, Day was rushed to the hospital for emergency surgery after his bladder ruptured. The condition caused an infection; Day's condition continued to worsen, and he finally died on October 2, 1999.
The medical examiner for Shelby County, Tennessee, Dr. O. C. Smith, testified that the cause of Day's death was sepsis, "secondary to the rupture of his bladder resulting from spinal cord injury caused by the gunshot wound to his head."
Dr. Smith considered Day's death a homicide, and he stated that the "infection from the ruptured bladder" could be "directly related back to [the] gunshot wound." Dr. Smith conceded that Day suffered from heart disease, high blood pressure, diabetes, and obesity, but he stated that these conditions did not cause the death.
Dr. Smith's assistant, Dr. Cynthia Gardner, likewise testified that Day's death resulted from the injuries caused by the gunshot wound. A videotape of the shooting captured by Walgreens' surveillance cameras was played for the jury.
A videotape made from the original was also played for the jury at a slower speed. Thomas was identified as the gunman who shot the guard in the back of the head from a still photograph that had been made from the videotape. Thomas had an extensive criminal record.
Prior indictments showed that once on January 4, 1993, twice on February 1, 1993, once on March 8, 1993, once on March 12, 1993, twice on March 15, 1993 and once on June 25, 1993, Thomas had committed armed robberies.
The prosecution also introduced the testimony of Faye Day Cain, the widow of the victim, James Day. She testified that her husband had worked two jobs to support his family before he was shot and that she was unable to work due to a medical condition known as thrombophlebitis.
She testified that since her husband's death, she and the couple's minor son lived on disability payments and social security benefits. Ms. Cain testified that the victim had been her husband, confidant, lover, and best friend. After the shooting, however, she and her husband could no longer have physical contact or intimacy. The victim "couldn't stand to be touched" and "the least little noise would turn him into a frenzy." She testified that she had suffered great emotional pain, that she was no longer a happy person, and that she cried often.
According to Ms. Cain, the couple's son, Cedric, was twelve when his father was shot. They had enjoyed riding motorcycles, having breakfast, and doing "father and son" things. After the shooting, however, Cedric became "hurt and angry."
The jury imposed the death penalty after finding that the evidence supporting the sole aggravating circumstance outweighed the evidence of mitigating circumstances beyond a reasonable doubt. On appeal, the Court of Criminal Appeals affirmed the conviction and the death sentence after concluding that twenty-two issues raised by the defendant were without merit.
---
Andrew Thomas: A case of flawed testimony
tcask.blogspot.com
June 01, 2009
Andrew Thomas was convicted and sentenced to death in 2001 for the April 1997 robbery and shooting of an armored truck guard, James Day, while Day was leaving a Memphis Walgreens with a money deposit bag. However, new evidence calls this conviction into question.
Following the shooting, Day was released from a rehabilitation center in July 1997 with a neurogenic bladder as well as a bowel condition. Nearly 2 and 1/2 years after the shooting, Day was hospitalized with blood in his urine as well as heart disease and diabetes. When he did not improve, surgery revealed a large tear in his bladder with high levels of bacteria in his bloodstream. Day died on October 2, 1999.
On April 21, 1997, Day was shot in the head and robbed outside a Memphis Walgreens but was conscious and alert when he arrived at the hospital. A woman saw the shooter grab Day's bag and get into a white car. She said that the driver was a heavyset black man, age 30-35. Another eyewitness viewed a photographic spread on two occasions, identifying the man in one photo as the driver of the getaway car--Bobby Jackson.
On the afternoon of the robbery, Keith Echols went shopping with his friend Anthony Bond. Bond bought a used car and other items, refusing to say how he had obtained the money for his purchases. Three weeks later, Bond told Echols that he was the one who shot the armored truck guard at Walgreens. Three months after the Walgreens robbery, Bobby Jackson was arrested and charged with a similar crime against an armored truck guard. While in custody awaiting trial, Jackson told an inmate that this was not his first time to commit such a robbery but was his first time to get caught.
In October of 1997, Anthony Bond was arrested for a different robbery. Memphis police compared his fingerprints with a print lifted from a passenger-side door of the Walgreens getaway car. The prints matched.
Anthony Bond became a suspect in the Walgreens robbery nearly two years before Mr. Day's death. Bond admitted that he had participated in the crime but told police that he drove the getaway car. Bond alleged that the shooter was Andrew Thomas. In Bond's typed confession, he claimed that he and Thomas planned the robbery, and that, after the robbery, they went to the home of Angela Jackson, Thomas's girlfriend at the time, and split the money in Angela Jackson's presence.
After James Day's death, Bond and Thomas were tried together before a single jury.
Bond's trial strategy was to admit participation in the crime but to deny that he shot Day instead claiming that Thomas was the shooter. When Bond opted not to testify, the State presented to the jury a redacted version of his typewritten confession which implicated Thomas, whose trial attorneys did not object. The jurors did not hear from eyewitnesses who remembered the driver of the getaway car as a heavyset black male, a description that fit Bobby Jackson but not Anthony Bond, who is six feet tall and quite thin. Nor did the jurors hear from Keith Echols, the man to whom Bond had admitted that he shot the armored car guard.
Regarding the death of James Day, the jurors heard testimony from the State's two medical experts, Dr. O.C. Smith and Dr. Cynthia Gardner. Smith testified that Day died as the result of an unbroken series of events that began with the gunshot wound. Smith concluded that Day's death was a homicide. When Gardner testified, she repeated that Day's blood pressure had dropped, causing an injury to Mr. Day's spinal chord. She explained that injuries in the lower thoracic spinal region commonly give rise to neurogenic bladders. Andrew's attorneys did not call any expert witnesses to challenge the testimony of Smith and Gardner. The jury found Bond and Andrew Thomas guilty of felony murder. On September 26, 2001, the jury returned a sentence of death for Thomas and a sentence of life without parole for Bond.
After the trial, Thomas wrote letters to various attorneys asking for help, consistently maintaining his innocence. He attracted the attention of his current attorneys at the Winston & Strawn law firm. Thomas had received a letter from Bond who admitted that he and Angela Jackson lied about the Walgreens robbery. "Me and . . . Angie played you playa," Bond wrote. "Its a cold game and a cold world and we in both of them so its freezing." Investigators had wanted a shooter, Bond said, "so I gave them you." Bond said he knew that Thomas had made advances toward his girlfriend. "Since you tried to cross me I crossed you," he wrote. Bond went even further in his letter. "Angie knew that me and Bobby hit the Fargo truck," he wrote. In fact, Bond explained that Angela Jackson had been fooling around with Bobby Jackson behind Andrew's back. So, "Angie didn't snitch on Bobby even though she knew the business." Bond's letter is now the centerpiece of Andrew's attempt to get his conviction overturned. In the fall of 2007, Bond admitted under oath that he was the writer of another handwritten letter that Andrew's lawyers had obtained. Experts then compared the two letters and concluded that the same person wrote both of them.
A second focus of Andrew's appeal is the trial testimony of the State's medical experts. Serious flaws in their testimony about the cause of James Day's death exist. In fact, Day's medical records do not support the claim that his blood pressure dropped as the medical examiners stated nor that his lower thoracic spine was damaged. Instead, records show his blood pressure was briefly elevated, and then returned to a normal range. The records also show that Day had an injury to the central part of his thoracic spine, not the lower part. The records do not establish any connection between this injury and the gunshot wound, nor do they support Gardner's testimony that an injury to the lower thoracic spine caused Mr. Day's neurogenic bladder.
Thomas's lawyers have also raised questions about the quality of the medical care that Day received during the years leading up to his death and during his final medical crisis. In the years before Day's death, why weren't his diabetes and heart disease diagnosed and treated? When Day had blood in his urine and was taking Coumadin, a potent anti-coagulant, why did his urologist recommend that he drink more fluids? Together with the flaws in the testimony of the State's medical experts, these and other questions cast a clearly reasonable doubt on the theory that Day's death was a homicide.
---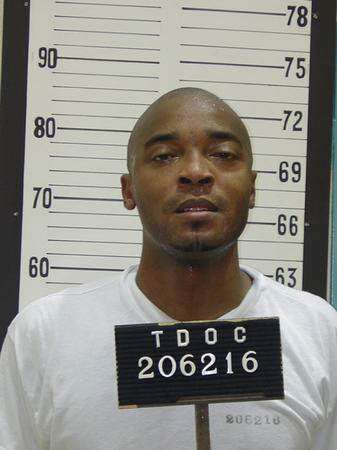 Andrew Thomas