Chronology of Events
01/25/2007 - Execution is delayed by Wake County Senior Resident Superior Court Judge Donald W. Stephens, ruling that the Council of State must approve changes to execution procedures.
01/09/2006 - Execution date is set for James Edward Thomas
12/11/2006 - The Supreme Court of the United States denied Thomas' petition to review the decision of the Fourth Circuit of Appeals, dismissing his appeal.
11/08/1996 - The North Carolina Supreme Court affirmed Thomas' conviction and sentence of death.
02/24/1995 - At a capital re-sentencing hearing in Wake County, Thomas was again sentenced to death for the first-degree murder of Teresa Ann West.
08/14/1991 - The North Carolina Supreme Court vacated the death sentence and remanded the case for re-sentencing.
07/21/1987 – Thomas, 51, was sentenced to death in Wake County Superior Court for the first degree murder of Teresa Ann West, and received a consecutive term of life imprisonment for first-degree sexual offense.
---
James Edward Thomas moved into the Sir Walter Tourist Home in Raleigh, North Carolina, in early 1986. While living there, he befriended Teresa West, the manager of the home.
In June of that year, Thomas moved to Cary, North Carolina with his fiancée. On the evening of June 13, Thomas borrowed a friend's car and drove to the tourist home to visit West, who had told Thomas she had some heroin (Thomas was a heroin addict).
After unsuccessfully seeking to acquire cocaine to inject along with the heroin, Thomas proceeded to West's room, where he injected the heroin. He also dissolved and injected some pills West gave him.
According to Thomas' trial testimony, West, who was only partially clothed, confronted him and demanded sex. Thomas refused on the grounds of fidelity to his fiancée and inability due to the heroin.
West attempted to start an argument, at which point Thomas claims he passed out. When he awoke, West was dead; Thomas fled the apartment. West's body was found with a telephone receiver inserted into her vagina.
The forensic expert who performed the autopsy testified that West was strangled manually and with a pair of pantyhose and that the insertion of the telephone receiver probably occurred post-mortem.
Thomas was charged with, and convicted of, first-degree murder and first-degree sexual offense. The jury sentenced Thomas to death in 1987.
On direct appeal, the North Carolina Supreme Court affirmed Thomas' convictions but vacated his sentence in 1991 and remanded for re-sentencing on the basis of another appeal that found that North Carolina jury instructions improperly required juror unanimity as to mitigating factors. Thomas was again sentenced to death in February 1995, and this sentence was affirmed.


---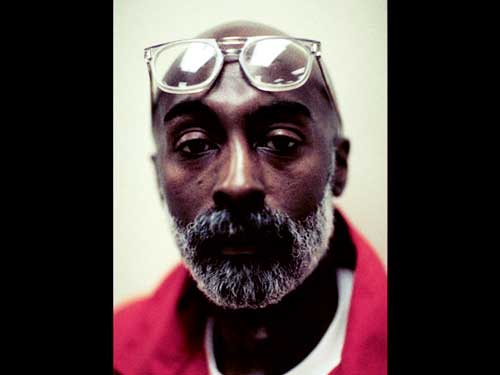 James Edward Thomas