Mickey Thomas – black, age 30
Sentenced to death in Sevier County, Arkansas
By: A jury
Date of Crime: 6/14/2004
Prosecution's case/defense response:
Thomas went on a crime spree in Oklahoma and Arkansas which included the murders of Mona Shelton and Donna Cary in Arkansas. Thomas shot Shelton and Cary execution style while robbing a monument store. Thomas then stole a car at gunpoint and was apprehended after a police chase. Thomas was also charged in Oklahoma with the murder of Geraldine Jones, which occurred during a home invasion robbery. Thomas' criminal history included kidnapping and robbery convictions. Thomas had served nine years in prison and was released from prison a year before murdering Shelton and Cary.
Prosecutor(s): Tom Cooper, Jay Metzger
Defense lawyer(s): Tammy Harris
---
Thomas receives death penalty for murder
Sep 30, 2007
DURANT - A man charged with robbery and rape in Durant almost three years ago is facing the death penalty in Arkansas for murders he committed there after leaving Durant.
A high court in Little Rock upheld two death sentences Thursday for Mickey David Thomas, 32, convicted in the 2004 slayings of two women at a DeQueen gravestone monument company, according to an Associated Press Writer report.
The court dismissed Thomas' claims of racial discrimination in the case.
On June 14, 2004, police found the bodies of two women at Cornerstone Monument Co. Both victims had been shot in the head. Thomas was captured in Broken Bow and officers found purses in his car that belonged to the women, according to court papers. He also is charged with committing first-degree murder in Broken Bow.
Thomas had been in Durant five days earlier where he robbed a woman at a business on West Main Street, according to Durant Police. He also was accused of fondling her and was charged with robbery by force or fear and rape by instrumentation.
The victim told Durant Police that during the assault, she told the robber,"In the name of Jesus Christ, I rebuke you."
Patricia Ann Conradi, 26, was also charged with robbery because she was with Thomas at the time of the Durant robbery, according to police and court papers. Authorities said Thomas and Conradi came to Durant to visit Thomas' sister, who was attending SOSU.
Conradi failed to appear for a jury trial in April 2005, and a warrant remains for her arrest. Thomas also has a warrant for his arrest on the Durant charge, although there has been no action on the case since the charge was filed almost three years ago. Action on the local case against Thomas is not likely due to his death sentence.
Thomas is being held in a "supermax" prison in Varner, Ark.
---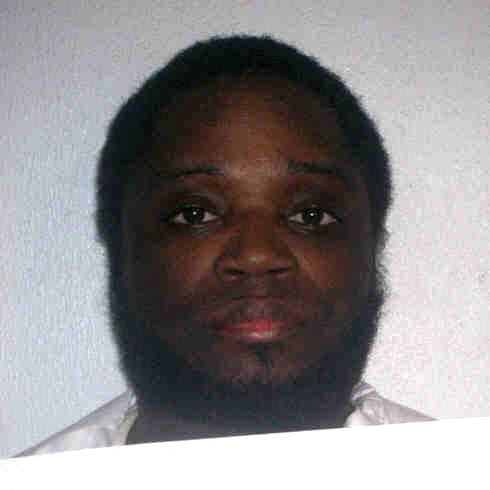 Mickey David Thomas