On New Year's Day 1985, Thompson and a juvenile accomplice abducted Brenda Blanton Lane at knife point from the parking lot of a Shelbyville Wal-Mart and forced her to drive to a remote location outside Manchester.
There, Thompson stabbed Lane multiple times in the back and left her alone to die. Thompson's only motive for the murder was to obtain Lane's car.
At the time of her death, 28-year-old Brenda Lane was married and a budding journalist, having worked as a reporter and columnist for the Shelbyville Times- Gazette and, later, for United Methodist Communications in Nashville. In 1982, Lane was named the "Outstanding Young Woman of Bedford County."
Lane was also the niece of Chief Jesse Blanton, the police chief here at the time. Sue Allison, a former editor of the Times-Gazette, recalls Lane as a "wonderful, soft-hearted person who would help the down-trodden."
In that way, Lane was probably the perfect mark for McNamara and Gregory who held a knife on Lane and forced her to drive them to a remote place in Coffee County where he stabbed Lane to death. It was just to get a car to drive back to Marietta, Ga., where the 1982 Chevrolet Cavalier was found burned.
Lane's sister, Barbara Brown, says Lane "was praying even in the last minute and I know she was scared. She was a very strong Christian, highly intelligent and sweet, an all-around good person."
Marietta Police reported McNamara said that at the isolated place in Manchester, Thompson told McNamara "not to look but she did look" and saw the stabbing. McNamara told police where to find Lane's body.
Lane and Allison "shared a lot of religious and philosophical beliefs and had a lot of conversations," said Allison, now spokeswoman for the state Supreme Court and the state courts of appeal. "I suspect Brenda was born good and stayed good and kept that child-like sweetness," said Allison, who's also worked as a wire service reporter.
"She never got hard," like many journalists. "Faith and prayer" said Barbara Brown on how she deals with the loss of a sister. "It's not peace," she said. "It's more acceptance of something I can't change. I think about Brenda every day."
---
Gregory Thompson
InternationalJusticeProject.org
Mental Illness
Schizophrenia
Tennessee
Execution Date: Execution stayed.
Gregory Thompson was convicted of first degree murder and received a capital sentence following a jury trial on 22 August, 1985. The essential facts of the case are not in dispute.
Thompson and his companion, Joanne McNamara, stranded in Shelbyville, Tennessee with neither money nor transport, were looking to return to Georgia. On 1 January, 1985, Thompson abducted Brenda Lane at knifepoint at a Wal-Mart store in Shelbyville. He then forced her to drive himself and McNamara to a remote location outside Manchester, Tennessee. There he stabbed Brenda Lane several times causing her to bleed to death. Thompson was arrested on 2 January. Whilst in custody he gave a statement admitting his guilt.
History of Mental Illness
Gregory Thompson has been diagnosed with undifferentiated schizophrenia, delusions and hallucinations.
Thompson did not receive any medical treatment until after his incarceration. However, psychological evaluations suggest that his condition may have begun in early adulthood, which is the norm for those who suffer from schizophrenia and psychosis. Dr. Sultan, who has been conducting periodic psychological examinations of Thompson from 1998 until the present date, also suggests that Thompson's family history is 'positive for mental illness.'
Thompson's family history is indeed troubled; his mother died when he was aged three and he was raised by his grandmother, who grieved excessively and had an alcohol dependency. His grandmother would sometimes stay in bed for days without leaving any food in the house for Thompson and his siblings. He also witnessed several beatings of family members and the brutal beating and rape of his mother.
His grandmother remembers that she would 'yell' at Thompson and afterwards he would repeatedly bang his head into the wall to 'try and knock the devil out.' At school, Thompson hysterically cried so much that he was nicknamed 'Fire Engine' due to the sound he made. Dr Sultan, in reference to Thompson's family circumstances, stated "if you look back in the childhood of this man, the beginnings of mental illness are apparent."
Thompson suffered four major head injuries before the age of 23. At age 15 he was in a car accident where he was thrown through the windscreen and suffered a severe seizure following the trauma. During his time in the military, he was attacked by several men wielding crowbars and again he had a seizure following the attack.
After this particular head injury, several people close to Thompson noted a change in his personality. His girlfriend at the time, Ms Cajulao, described him as 'caring and sensitive' before the injury but noted that he became 'paranoid and unreasonably concerned about his and her safety' after the attack in the military.
Whilst in the military, Thompson was instructed to see a psychiatrist, but Dr. Sultan states that he was too frightened to do so. When he returned from the military, his grandmother observed him staring into space for long periods of time and mumbling to himself. She described him as very different from the boy who left for service and suggested that he be taken to the psychiatric unit at Grady Hospital.
His sister, Ms Wharton, whom he lived with after the military incident, described him as 'bizarre' and 'paranoid' when he returned, noting that she was afraid of him for the first time in her life and that she could no longer identify with her brother. She described serious episodes of emotional upset and aggression that led to her approaching her grandmother about obtaining treatment for him.
Dr. Rabun, who evaluated Thompson in March 2003 and January 2004, also noted that his mental illness was present before he went to prison and that it was exacerbated by his incarceration.
Current Diagnosis
Thompson has been treated by the Tennessee Department of Corrections since the late 1980's and assessed by several psychologists, most of whom diagnose him with undifferentiated schizophrenia, delusions and hallucinations. He has been taking antipsychotic, antidepressant and mood stabilizing drugs. Medical records indicate that Thompson's mental health has been deteriorating since he was incarcerated in 1985.
One psychologist who treated Thompson on death row believed he was malingering and discontinued his medication. Thompson reacted badly to this change in treatment and Dr. Sultan, who interviewed him at this time, stated that Thompson in a non-medicated state is 'floridly psychotic.'
Dr. Sultan reported that his speech became so disorganised and frantic that it was largely incomprehensible. He also became agitated, aggressive and perceived danger everywhere around him. Thompson was also experiencing the delusion that he was residing on a slave ship from Africa and that the guards were 'slave traders.' Dr. Sultan believes that his medication relieves some of his symptoms but the major symptoms of schizophrenia are still present even when he is receiving medication.
Competency
On 8 April 2004, the Supreme Court of Tennessee heard an appeal on the issue of Gregory Thompson's competency to be executed. Tennessee law states that a prisoner is not competent to be executed if he lacks the mental capacity to understand the fact of the pending execution and the reason for it (Van Tran 6 S.W 3d).
Prior to the competency hearing, Thompson was evaluated by several mental health experts; Dr. Faye Sultan, Dr. George Woods, Dr. Michael First and Dr. John S. Rabun. They each determined that he was incompetent to be executed as he did not grasp either the reality or nature of his impending execution or the reason for it. Further, each diagnosed him as suffering from schizophrenia.
The evidence of each expert was presented to the Supreme Court of Tennessee; however the Court denied a hearing on Thompson's competency to be executed. Although the Court accepted that the mental health reports indicated that Thompson was schizophrenic and noted that each expert stated he was incompetent, the Court held that the reports actually illustrated his competency to be executed.
In reaching this conclusion the Court placed emphasis on Thompson's awareness of his impending execution and his understanding that the sentence was passed for the murder of Brenda Lane.
The state relied heavily on statements made in this regard by Thompson. For example, in an examination with Dr. Rabun, Thompson mentioned that during the 'second phase' of his trial he had been sentenced to 'death' and that executions in Tennessee are by 'lethal injection or electric chair.' This, the Court suggested, shows he understands that he was given a capital sentence and that he knows how the death penalty is carried out. Thompson also told Dr. Rabun that he was convicted in 1985 of first degree murder, which could indicate that he understands the reason for his death sentence.
In contrast the Court rejected the notion that Thompson's mental illness and corresponding beliefs and psychosis raised genuine issues regarding his competency. In an evaluation with Dr. George Woods, Thompson stated that even if he is executed, he will 'stay alive for two years.' He also mentioned that after his execution he will 'go to Hawaii.' Dr. Sultan, when evaluating Thompson, noted that he believes he was a 'lieutenant' in the Navy and will therefore have a military trial, which will exonerate him. Thus, he believes that he will not be executed. According to the experts, this suggests that Thompson does not understand the fact of his execution.
The Court rejected each expert's conclusion, finding Thomson competent to be executed.
---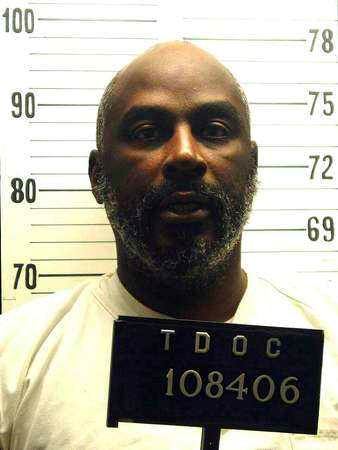 Gregory Thompson