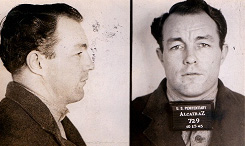 Miran Thompson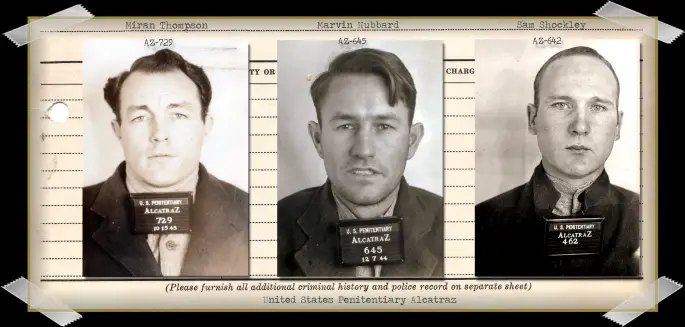 Miran Thompson,
Marvin Hubbard and Sam Shockley.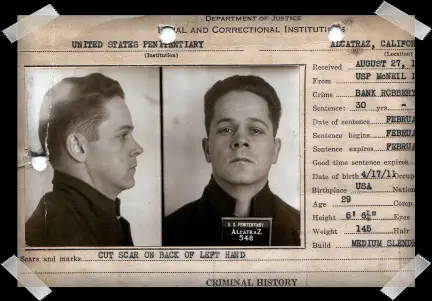 Joseph Paul Cretzer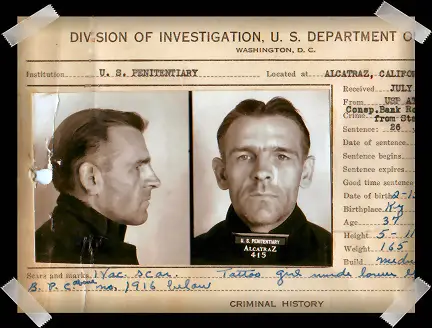 Bernard Paul Coy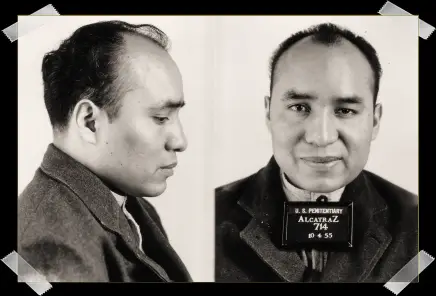 Clarence Victor Carnes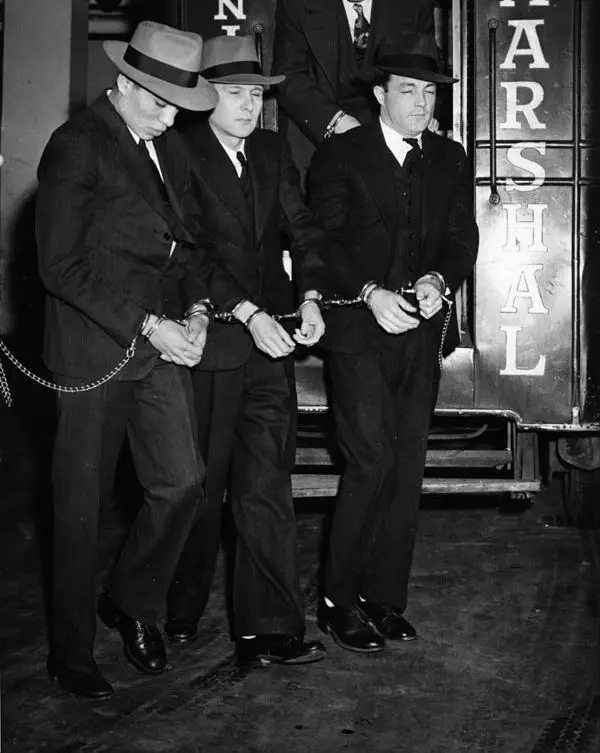 Clarence Carnes (left), Sam Shockley (center), and Miran Thompson (right) on their way to court.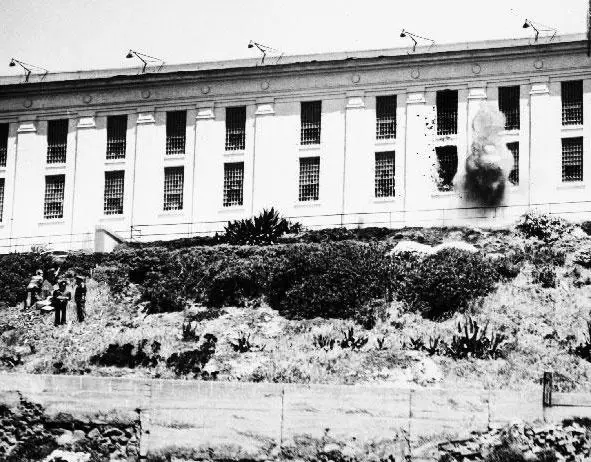 Alcatraz cellhouse shelled by mortars, May 3, 1946.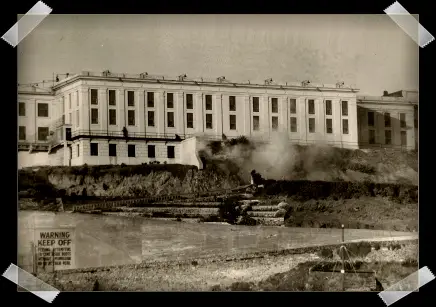 In this photo, officers scale the exterior of the main cellhouse attempting
to fire at inmates who had taken officers as hostages.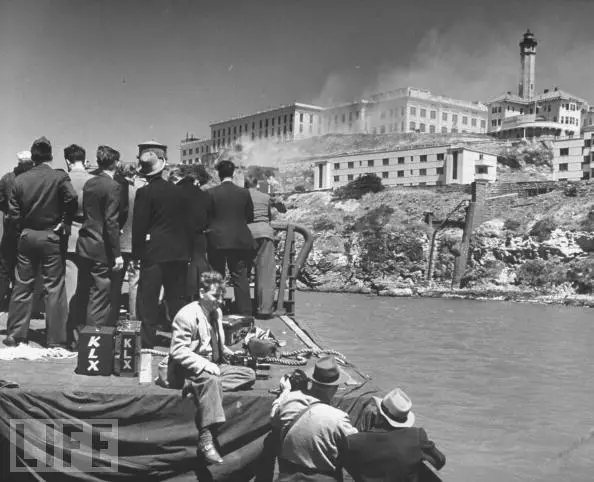 May 1946: Exterior view of Alcatraz during prison riots, with press off shore.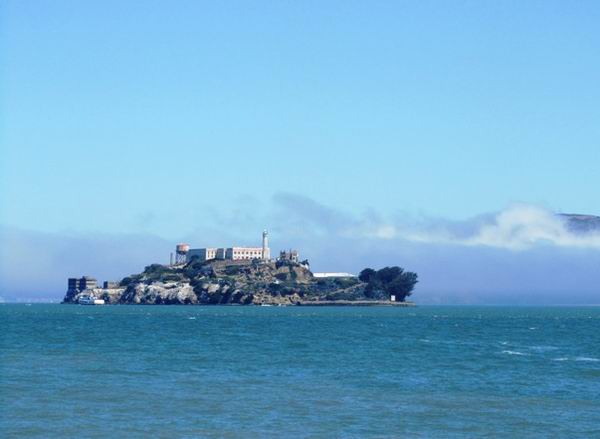 Alcatraz Prison

Bernard Coy (left), Marvin Hubbard (center), and Joe Cretzer (right).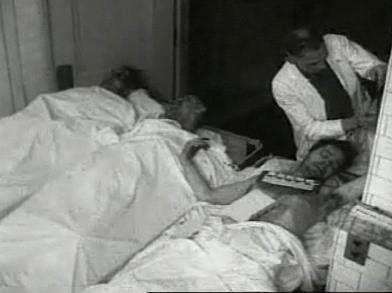 Bodies of Hubbard (left), Coy (center), and Cretzer (right) in San Francisco morgue.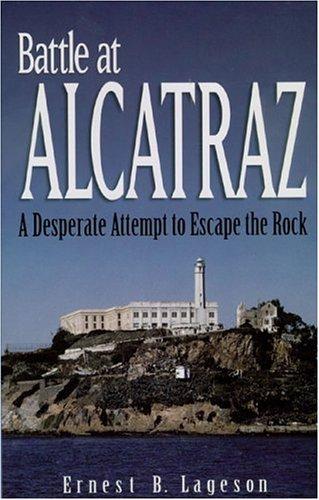 Miran Edgar Thompson biography