Opened fire at Nevada County's mental health office killing two at about 11:30. He then went to a nearby Lyons restaurant and opened fire there killing one.
Was arrested last night after police received a tip from Thorpe's brother.
---
Scott Harlan Thorpe
January 11, 2001
A man undergoing monthly mental health counseling for agoraphobia was arrested for killing three people and wounded two others. Scott Harlan Thorpe, 40, shot three people in the Smartville outpatient mental health killing two and wounding a third, said Nevada County Sheriff Keith Royal.
Then he drove to a Lyon's Restaurant in nearby Grass Valley, about 50 miles northeast of Sacramento, California, and fatally shot the manager and wounded a cook because he believed the restaurant was poisoning him.
The victims were Pearlie Mae Feldman, a 68-year-old caregiver, and Laura Wilcox, 19, a temporary file clerk, died at the social services center. The restaurant manager was 24-year-old Mike Markle.
---
Three people killed in California shootings
ABC news.com
11 January 2001
The gunman went into the county social services building in Nevada City at about 11:30 a.m. Wednesday and shot three people at the outpatient mental health clinic with a handgun. Employee Laura Wilcox, 19, and visiting caregiver Pearlie Mae Feldman, 68, were killed, Sheriff Keith Royal said.
A fourth person injured there broke her leg jumping from a window to escape, he said.
About 10 minutes later, the man went into a Lyon's restaurant less than two miles away near Grass Valley, fatally shooting restaurant manager Mike Markle, 24, and wounding a cook, Royal said.
The suspected gunman, Scott Harlan Thorpe, 40, was arrested at about 9 p.m. at his Smartville home, about 15 miles from the site of the first shooting, the sheriff said. He was turned in by his brother, Kent Thorpe, a police officer in Sacramento.
Authorities said they believe Thorpe was unhappy with the mental health care he received at the county clinic, and feared he was being poisoned at the restaurant, the sheriff said.
"It is a dark day for our county," county board Chairwoman Elizabeth Martin told reporters. "I'm here to express our deep grief and horror at this loss to our community and offer our condolences to the families."
Nevada County is a largely rural county of about 90,000 in the Sierra Nevada foothills, about 50 miles north of Sacramento in California gold-rush country.
A friend of Markle's, Ted Langdell of Marysville, said he last saw him at the Yuba City Lyon's on Christmas.
"He was busy cooking, waiting tables and basically being a jack-of-all-trades so others could go home on Christmas," Langdell said.
The sheriff identified the woman wounded at the county building as Judith Edzards, 49. She was in critical condition at Sutter Roseville Medical Center.
The restaurant cook, Richard Senuty, 34, was in good condition at the Sierra Nevada Hospital in Grass Valley. Daisy Switzer was the county worker hurt jumping out of the county health building.
---
Brother turns in suspect
The Cincinnati Post
11 January 2001
A man accused of killing three people and wounding two others at a county office and restaurant surrendered peacefully after his brother, a police officer, turned him in.
Scott Harlan Thorpe, 40, allegedly walked into the county social services building with a handgun Wednesday and shot three people, two fatally. He then went to a restaurant less than two miles away and killed the manager and wounded a cook, police said.
---
Accused Nevada City gunman could face death penalty
11 January 2001
Flags are at half staff in Nevada City the day after a gunman went on a shooting rampage that left three people dead and two injured.
A 40-year-old unemployed man from Smartville is in the Nevada County jail facing charges that include three counts of murder. Scott Thorpe was arrested last night after police received a tip from Thorpe's brother. He is scheduled to be arraigned Friday. Prosecutors say Thorpe could face the death penalty if he is convicted.
The district attorney says a gun was found at Thorpe's house. He says Thorpe had no previous criminal record and has made no statements to police. Investigators say they have not discovered any links between Thorpe and any of his victims.
Thorpe is accused of opening fire at Nevada County's mental health office Wednesday morning at about 11:30. Investigators say he then went to a nearby Lyons restaurant and opened fire there. Authorities say Thorpe accused the restaurant of trying to poison him.
The sheriff's office has identified those killed in the two shooting incidents:
At the HEW building:
19-year old receptionist Laura Wilcox

68-year old caregiver Pearlie Mae Feldman
At the Lyons restaurant:
Two other victims are recovering from gunshot wounds: county employee Judith Edzards and Richard Senuty. Another county employee, Daisy Switzer, is recovering from a broken leg after jumping out a window to escape the gunman.
Thorpe's neighbors say they knew him to be reclusive. Gary Dalbey says Thorpe feared being in public so much that he stopped shopping a year ago. But Dalbey says Thorpe was not a violent person and cared for sick animals at his rural home. He says Thorpe must have snapped.
---
Shooting suspect to receive mental evaluation before trial
West County Times
6 February 2001
NEVADA CITY - Three psychiatrists will help decide the mental competency of a man charged with killing three people in a Nevada County shooting spree last month.
Scott Harlan Thorpe, 40, is accused of shooting three people in a county mental health clinic before heading to a restaurant and shooting a manager and a cook.
---
Suspect's instability shown in documents
April 7, 2001
"I ended three people's life," Scott Harlan Thorpe told one court-appointed doctor, who asked him about the Jan. 10 shooting rampage in Nevada County."It's not like I tried to get away," he said. "I didn't disguise myself; there are a lot of eyewitnesses (and) they have my gun which matches the bullets."Thorpe's candid responses are contained in psychiatric reports unsealed by the court Thursday that document the serious mental disorder found by all three doctors who examined the 41-year-old.
---
Insanity plea entered in fatal Nevada County shootings
The Sacramento Bee
November 15, 2002
Scott Harlan Thorpe on Thursday entered an expanded plea of not guilty by reason of insanity to charges he killed three people and wounded two others in a shooting rampage Jan. 10, 2001.
Thorpe, 42, had entered a simple guilty plea last month after a Nevada County Superior Court judge ruled he was competent to stand trial after being treated for more than a year in two state institutions for the criminally insane.
Judge Carl Bryan ordered the trial to start March 25.
---
Who is Scott Thorpe?
Marilyn Thorpe has seen this story before - the multiple victims, the bloodshed, the mourners, the quest for understanding.
She could never fathom losing a loved one in such a shooting spree.
Now she's coping with the flip side of such a tragedy, after the youngest of her four children, Scott Thorpe, was arrested Wednesday night for allegedly shooting five people and killing three of them.
Two died at the Nevada County Behavioral Health Department in Nevada City, where the 40-year-old Thorpe was a client, and another died at Lyon's Restaurant in Grass Valley, which Thorpe believed was trying to somehow poison him, authorities say.
"You just can't even talk," the 70-year-old widow said by telephone from her Omaha, Neb., home. "You read about it in the paper. When it happens to one of your own, it's a whole new situation."
She said her son had been diagnosed with depression, anxiety and agoraphobia - the fear of being in open or public places - after his mental illness emerged seven to eight years ago.
"He's gotten real paranoid," she said. "He's just not done well recently."
News of the shootings came to her through a family member. It was another son, Sacramento Police Sgt. Kent Thorpe, who negotiated Thorpe's surrender at his Smartville home.
Others who knew him detected no sign of trouble.
Gary Dalbey, who lives across Mooney Flat Road from Thorpe's house, knew Thorpe had a hard time socializing. He said his neighbor realized he had a problem and sometimes reneged on planned shopping trips.
He always thought Thorpe was paranoid from the effects of smoking marijuana, which Dalbey supposed Thorpe used to take the edge off the drugs he took for back pain.
But he couldn't believe his friend was the suspect, even as he listened to his police scanner and SWAT team members converged on Thorpe's 11-acre parcel.
"He always spoke good of (the Behavioral Health Department). They were helping him," Dalbey said at his home. "I just hope they can get him a mental commitment instead of spending millions of dollars on a trial."
Thorpe raised chickens and took care of neighbors' sick pigs, and he wanted to raise goats to make cheese. He had guns, and he and Dalbey went to gun shows, but Thorpe was always more interested in the survivalist displays.
"He was extremely gentle. He wanted to get back to the land," Dalbey said.
Doug Vickery, a next-door neighbor, said Thorpe was quiet and that they had rarely spoken in the four years since Thorpe moved onto the property. Thorpe once became concerned, but not angry, after learning tree-trimmers were on his property to cut branches near a power line, Vickery said.
Christine York owns the Driftwood Inn at Mooney Flat Road and Highway 20. She said Thorpe drank a beer there last Friday as he sat quietly next to a Pac Man machine and watched karaoke performers.
"I didn't make the connection until I saw a report," York said. "He was a very nice gentleman."
Marilyn Thorpe said her son's mental illness came on about the same time he suffered a debilitating work-related injury several years ago.
Before then, she added, "he was very, very outgoing" and enjoyed "anything outdoors, camping and fishing." She said her son also had an "on-again, off-again" girlfriend who lives in Grass Valley, but declined to identify her.
From 1988 to 1992, Thorpe was a nighttime janitor at Lyman Gilmore and Scotten schools, according to Grass Valley School District Superintendent Jon Byerrum. Thorpe passed a state Department of Justice criminal-background check and there were "no ill circumstances" during his tenure.
Thorpe's janitorial stint ended the same year he was arrested on suspicion of drunken driving in Nevada County - his only known run-in with the law, according to Sheriff Keith Royal. He resigned the same year he bought the 9 mm Ruger handgun allegedly involved in Wednesday's shootings, Royal said.
In recent years, Thorpe received disability pay for his back injury, Dalbey said.
He was born in Sacramento on April 1, 1960. Besides his brother Kent, whose wife declined comment Thursday night, Thorpe has a sister in Nebraska and a brother in Southern California.
Their father, Gerald, died at age 68 in 1995, a year after he and Marilyn moved back to his native Nebraska. She is from Iowa.
Marilyn Thorpe last saw her youngest child in December, during a 10-day holiday visit to California. She last talked with him Tuesday, and nothing seemed unusual.
"I'm just stunned that these other people were involved and had to lose their lives," she said. "I have no idea what triggered this. It's a nightmare, is all I can tell you."
---
The Laura's Law
Signed by Gov. Gray Davis last year, the law, Assembly Bill 1421, allows judges to order assisted outpatient treatment for the seriously mentally ill who don't understand the gravity of their condition.
These are people who desperately need care but do not meet criteria for involuntary hospitalization.
Assisted outpatient treatment is intensive oversight of mental patients akin to what they would receive in a mental hospital. Instead of merely giving patients medication for a week or a month and sending them on their way, workers follow up with home visits, checking patients regularly and even observing to make sure they take their medications.
Laura's Law focuses on those who continue to get in trouble because they didn't take their medicine, said Jon Stanley
, assistant director of the Treatment Advocacy Center, which backed California's Laura's Law and a similar law in New York.
The program under the law "looks for people who are severely deteriorating and are not able to manage their own treatment."
Laura's Law was named in memory of Laura Wilcox, a 19-year-old high school valedictorian who was killed Jan. 10, 2001 by delusional and paranoid Scott Harlan Thorpe, a Northern California man who had repeatedly refused treatment and medication.
Thorpe went on a rampage at a Nevada City mental health clinic and gunned down Wilcox, a temporary receptionist. Caregiver Pearlie Mae Feldman, 68, and Mike Markle, manager of Lyon's Restaurant, were also killed during the shooting.
Thorpe, who was 41 at the time, was found incompetent to stand trial and was sent to Atascadero State Hospital. He was later transferred to California's Napa State Hospital.
Though a grand jury brought murder indictments against Thorpe, in March, several psychiatrists found that Thorpe was still incompetent to stand trial.
The crusade for a law to thwart another act of violence by the mentally ill in California began about three years ago with Assembly Bill 1800, an earlier more comprehensive version of AB 1421.
The tougher bill was championed by then-Assemblywoman Helen Thomson, D-Davis.
Thomson, whose term expired in November, was elected to the Yolo County Board of Supervisors.
"I won't say who was behind it, but it got buried in the Senate committee," Stanley said.
The nearly toothless version, AB 1421, was introduced later.
Originally, $300 million was earmarked for its implementation but California, already financially strained because of the energy crisis, didn't have money to fund it.
The bill was reintroduced with no money to put it to work and relies on counties to underwrite costs.
"It doesn't have a lot of teeth," Stanley said. "A second weakness is that individual counties have a choice on whether to implement it."
So far, Los Angeles County is the only county in the state to implement Laura's Law, said Nora Romero, a spokeswoman for the state's Department of Mental Health.
Dr. Rod Shaner, medical director of Los Angeles County Department of Mental Health, said what's challenging counties to implement the law is the fact that they cannot use funds already set aside for outpatient treatment of the mentally ill.
They have to get creative.
To fund Laura's Law, Los Angeles County officials subtracted from the number of inpatient psychiatric beds the county "buys" from the state Department of Mental Health each year.
As part of its budget, legal commitment of county residents into the state system, behavioral health must buy the bed space and psychiatric care on a per-bed basis. Each bed costs about $107,000 a year, said Dr. Stephen Mayberg, director of the state's Department of Mental Health.
"The plan is that people who would have otherwise used these beds could go into this program and therefore decrease our need for those beds," Shaner said. "It's fairly complex, but that's what has allowed us to do this."
Last year, Los Angeles County purchased about 325 psychiatric hospital beds from the state.
Los Angeles County reduced the number of psychiatric beds reserved for it by 10, freeing about $1 million to implement its Laura's Law program. It hopes to serve about 35 people.
"The law basically states that an individual can receive assisted outpatient treatment with proper investigation and court approval," Shaner said.
"A person can be released from a restricted setting on the condition that they continue with the treatment. It carefully specifies what services will be offered."
Thomson said that New York has already seen more people staying on their medications because of the law.
In addition, New York's mental health department has seen an increase in people taking advantage of housing and vocational services, she said.
"People are returning to more normal living quicker," Thomson said.
Other California counties are talking about Laura's Law and looking at creative ways to fund it, Thomson said.
Mostly, everyone's awaiting results from Los Angeles County.
So far, fewer than 10 people have been placed in its program, which started earlier this year.
"Even though this program is small now, we see this as an opportunity to help us determine other steps in the future," Shaner said.
---
Laura's Law is a California state law that allows for court-ordered assisted outpatient treatment. To qualify for the program, the person must have a serious mental illness plus a recent history of psychiatric hospitalizations, jailings or acts, threats or attempts of serious violent behavior towards self or others. A complete functional outline of the legal procedures and safeguards within Laura's Law has been prepared by NAMI San Mateo.
The law was named after Laura Wilcox, a young woman who was killed by a mental patient who had refused treatment. Modeled on Kendra's Law, a similar statute enacted in New York, the bill was introduced as Assembly Bill 1421 by Assemblywoman Helen Thomson, a Democrat from Davis. The measure passed the California Legislature in 2002 and was signed into law by Governor Gray Davis. The statute can only be utilized in counties that choose to enact outpatient commitment programs based on the measure. As of 2010, Nevada County has fully implemented the law and Los Angeles County has a pilot project. In 2010 the California Supervisors Association chose Nevada County to receive its Challenge Award for implementing Laura's Law.
Background
Laura Wilcox, a 19-year old sophomore from Haverford College, was working at Nevada County's public mental health clinic during her winter break from college. On January 10, 2001, she and two other people were shot to death by Scott Harlan Thorpe, a 41-year old mental patient who resisted his family's attempt to seek treatment.
Thorpe was found incompetent to stand trial and was sent to Atascadero State Hospital and was later transferred to California's Napa State Hospital. After the incident Laura's parents chose to advocate for treatment of individuals with mental illness
Implementation at county discretion
The law is only operative in those counties in which the county board of supervisors, by resolution, authorizes its application and makes a finding that no voluntary mental health program serving adults, and no children's mental health program, was reduced in order to implement the law.
In 2004, Los Angeles County implemented Laura's Law on a limited basis. Since the passage of the MHSA [see below Prop. 63] Nevada County fully implemented Laura's Law in May 2008 and several other counties are discussing it, notably San Francisco County, San Mateo County, San Diego County, Marin County and others.
In those counties that adopt outpatient commitment, an AB 1421 program will ensure individuals are provided the services and medical treatment (including medication) that will enable the person to have a good chance to recover. Nevada County Director Michael Heggarty bests describes it as part of the recovery movement.
Proposition 63 impact
In November 2004, California voters passed Proposition 63. When the California Department of Mental Health (DMH) released its draft plan requirements for county mental health administrators on February 15, 2005, they contained a provision that would allow MHSA funds to be used for "involuntary services" if certain criteria were met. Nevada County's Laura's law program and Los Angeles County's AOT pilot project are utilizing MHSA funding for services.
Assisted outpatient treatment eligibility criteria
As stated above the patient must have a serious mental illness plus a recent history of psychiatric hospitalizations, jailings or acts, threats or attempts of serious violent behavior towards self or others. The recipient must also have been offered an opportunity to voluntarily participate in a treatment plan by the local mental health department, yet fails to the point that, without a Laura's Law program, he or she will likely relapse or deteriorate to the point of being dangerous to self or others. "Participation in the assisted outpatient program is the least restrictive placement necessary to ensure the person's recovery and stability." While a specified group of individuals may request an investigation to determine is a person qualifies for a Laura's Law program, only the County mental health director, or his or her designee, may file a petition with the superior court for a hearing to determine if the person should be court ordered to receive the services specified under the law.
A person may be placed in an assisted outpatient treatment if, after a hearing, a court finds that the following criteria have been met. The patient must:
Be eighteen years of age or older

Be suffering from a mental illness

Be unlikely to survive safely in the community without supervision, based on a clinical determination

Have a history of non-compliance with treatment that has either:
Been a significant factor in his or her being in a hospital, prison or jail at least twice within the last thirty-six months; or

Resulted in one or more acts, attempts or threats of serious violent behavior toward self or others within the last forty-eight months
Have been offered an opportunity to voluntarily participate in a treatment plan by the local mental health department but continue to fail to engage in treatment

Be substantially deteriorating

Be, in view of his or her treatment history and current behavior, in need of assisted outpatient treatment in order to prevent a relapse or deterioration that would likely result in the person meeting California's inpatient commitment standard, which is being:
A serious risk of harm to himself or herself or others; or

Gravely disabled (in immediate physical danger due to being unable to meet basic needs for food, clothing, or shelter);
Be likely to benefit from assisted outpatient treatment; and

Participation in the assisted outpatient program is the least restrictive placement necessary to ensure the person's recovery and stability.
If the court finds that the individual meets the statutory criteria, the recipient will be provided intensive community treatment services and supervision by multidisciplinary teams of highly trained mental health professionals with staff-to-client ratios of not more than 1 to 10, and additional services, as specified, for persons with the most persistent and severe mental illness. The law specifies various rights of the person who is the subject of a Laura's Law petition as well as due process hearing rights. The bill also provides for voluntary settlement agreements as an alternative to the hearing process
Debate over bill's efficacy and propriety
Supporters
Passage of the bill was supported by organizations such as the California Treatment Advocacy Coalition (an affiliate of the Treatment Advocacy Center), the California Psychiatric Association, the Police Chiefs Association, and the National Alliance on Mental Illness (NAMI). In an editorial endorsement of the law, the Los Angeles Times touted then-Governor Gray Davis's support, while limiting its comments on opponents to mentioning that "a subgroup of the Church of Scientology, which opposes virtually all psychiatric treatments, sponsored a rally at the Capitol against Laura's law."
The San Francisco Chronicle and The San Francisco Examiner have published positive articles on the topic. The Los Angeles Times won a Pulitzer Prize, in part for its coverage of Laura's Law.
Opposition
MindFreedom International and the California Network of Mental Health Clients (CNMHC), along with allies in the psychiatric survivors movement, also fought the measure and its earlier versions, accusing such legislation as a regressive and reprehensible scheme to enforce coerced drug treatment regimens against the will of patients. The Church of Scientology also gained attention as an opponent of the new law.
Evidence of Efficacy
Studies on Kendra's Law
Many of the studies on the efficacy of assisted outpatient treatment (AOT) are done on Kendra's Law (on which Laura's Law is based). Two notable studies were released in 2005 and in 2009. These studies were very important as they revealed the inaccuracies in many of the arguments critics of assisted outpatient treatment were making. A good briefing of these and other studies was prepared by The Treatment Advocacy Center.
The 2005 study found:
Specifically, the OMH study found that for those in the AOT program:
74 percent fewer experienced homelessness;

77 percent fewer experienced psychiatric hospitalization;

83 percent fewer experienced arrest; and

87 percent fewer experienced incarceration.
Comparing the experience of AOT recipients over the first six months of AOT to the same period immediately prior to AOT, the OMH study found:
55 percent fewer recipients engaged in suicide attempts or physical harm to self;

49 percent fewer abused alcohol;

48 percent fewer abused drugs;

47 percent fewer physically harmed others;

46 percent fewer damaged or destroyed property; and

43 percent fewer threatened physical harm to others.
As a component of the OMH study, researchers with the New York State Psychiatric Institute and Columbia University conducted face-to-face interviews with 76 AOT recipients to assess their opinions about the program and its impact on their quality of life. The interviews showed that after receiving treatment, AOT recipients overwhelmingly endorsed the program:
75 percent reported that AOT helped them gain control over their lives;

81 percent said that AOT helped them to get and stay well; and

90 percent said AOT made them more likely to keep appointments and take medication.
Additionally, 87 percent said they were confident in their case manager's ability to help them—and 88 percent said that they and their case manager agreed on what is important for them to work on. AOT had a positive effect on the therapeutic alliance.
In 2009, an independent study by Duke University into alleged racism found "no evidence that the AOT Program is disproportionately selecting African Americans for court orders, nor is there evidence of a disproportionate effect on other minority populations. Our interviews with key stakeholders across the state corroborate these findings."
A 2010 study on Kendra's Law by Gilbert et al showed that "the odds of arrest for participants currently receiving assisted outpatient treatment (AOT) were nearly 2/3 lower (OR .39, p<.01) than for individuals who had not yet initiated AOT or signed a voluntary service agreement."
Another 2010 study from Swartz et al tracked Medicaid claims and state reports for 3,576 AOT consumers from 1999-2007. They found that "the likelihood of psychiatric hospital admission was significantly reduced by ~25% during the initial six-month court order (odds ratio [OR]=.77, 95CI=.72-.82) and by over 1/3 during a subsequent six-month renewal of the order (OR=.59, CI=.54-.65) compared with the period before initiation of the court order. Similar significant reductions in days of hospitalization were evident during initial court orders and subsequent renewals (OR=.80, CI=.78-.82, & OR-.84, CI=.81-.86, respectively)."
Wikipedia.org
---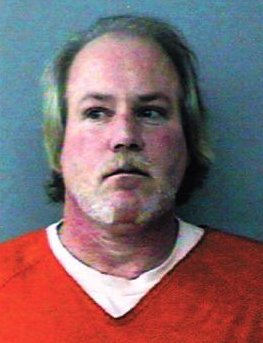 Scott Harlan Thorpe