Condemned Magnolia man goes to death protesting innocence
By Allan Turner - Chron.com
March 8, 2012
HUNTSVILLE Ė Keith Thurmond, convicted of killing his estranged wife and her lover in a fit of anger over losing custody of his 8-year-old son, was executed Wednesday at the state's Huntsville death house.
The third killer to be put to death this year, Thurmond, 52, a former auto mechanic and air conditioning repairman, went to his death protesting his innocence. "I swear to God I didn't kill her," he said in a final statement tinged with tears.
Looking toward the witness chamber occupied by his victims' relatives, Thurmond proclaimed his wife had been slain by another man.
Thurmond spent almost a decade on death row after the September 2001 murders.
According to court and police documents, Thurmond became enraged after sheriff's deputies arrived at his Magnolia mobile home to transfer custody of his son to his wife.
Donning a black karate suit, he paced his trailer, brandished a sword and a pistol, and angrily dismissed advice from a friend and relative that he allow the courts to resolve his domestic problems.
Then he crossed the street, pumping seven bullets into his wife, Sharon Ann Thurmond, 34, and fatally shooting and beating her lover, Guy Fernandes, 35.
After the shootings, Thurmond returned to the nearby mobile home he shared with his brother and threatened to kill himself. "I messed up, I messed up!" the killer cried, according to court documents.
Thurmond was apprehended after a two-hour standoff with police.
Even before the deadly episode, authorities reported that the relationship between Thurmond and his spouse had been tumultuous. In one incident, both were arrested after an all-night drinking bout terminated in a quarrel involving an automatic pistol.
Incensed that one of Thurmond's friends had photographed the couple after they had passed out after a round of drinking, Sharon Thurmond waved a 9mm automatic at her husband and taunted him to shoot her, a police report said.
Thurmond threw his wife to the floor and kicked her after she hit him in the face with the weapon.
In the punishment phase of Thurmond's trial, one of his former girlfriends testified that he raped her after she ended the relationship. While in jail awaiting his trial, Thurmond violated disciplinary rules by threatening a female officer.
"I can snap her neck," he said, according to court documents. "What are they going to do, kill me twice?"
Wednesday, Thurmond was almost chatty as witnesses took positions in the barred rooms flanking the death chamber. "It makes me sick for you to look at me like that," he said, looking into the chamber occupied by his victims' relatives.
Thurmond concluded his final statement by telling authorities, "Go ahead and finish it off." Then, as the drugs were administered, "You can taste it."
The lethal drugs were administered at 6:11 p.m. Thurmond was declared dead at 6:22 p.m.
The killer's appeals were marked by a snafu in which his appeals petition arrived in federal court a day past deadline, leading to its rejection. The 5th U.S. Court of Appeals also rejected the appeal, but later reversed its decision. Nonetheless, the appeal, which contended defense lawyers were negligent in failing to introduce mitigating evidence that Thurmond had been abused as a child, was unsuccessful.
Thurmond's most recent appeal before the high court contended he had suffered inadequate legal counsel earlier in the appeals process. The court justices are currently considering similar arguments in an Arizona case, and Thurmond sought a reprieve until that case is resolved.
The Supreme Court rejected the appeal about an hour before the scheduled execution.
---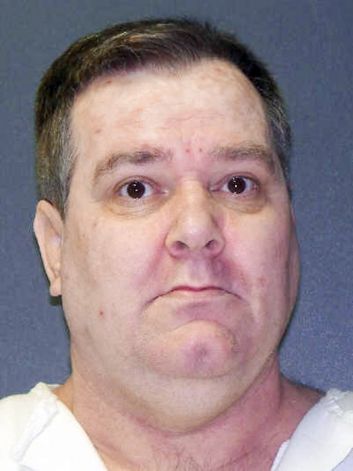 Keith Steven Thurmond