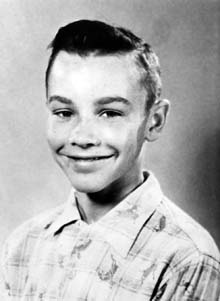 Steven Truscott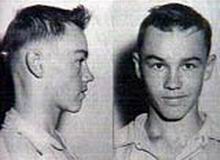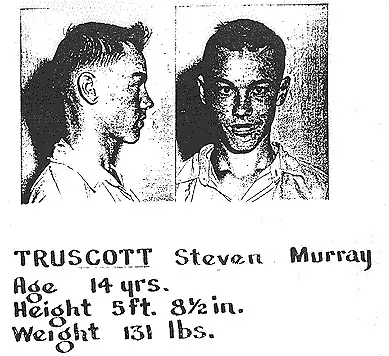 Police charged 14-year-old Steven Truscott three days after finding his schoolmate's body.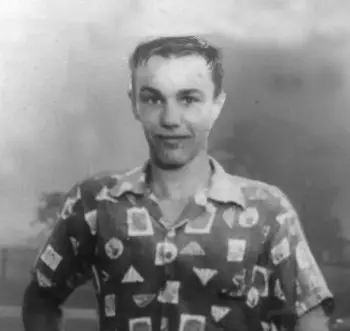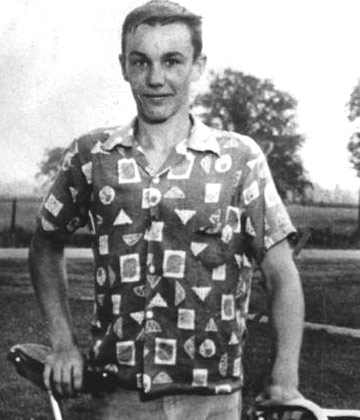 A photograph of Steven Truscott with his bicycle when he was 14 years old.
(Canadian Press)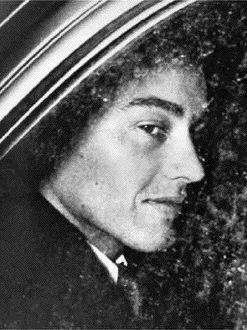 Steven Truscott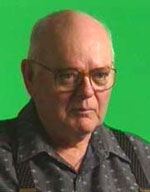 George Edens found Harper's body.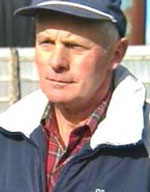 Bob Lawson spotted a car at the murder scene.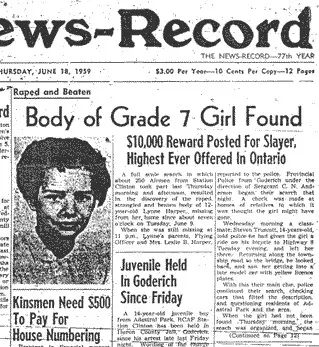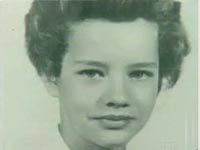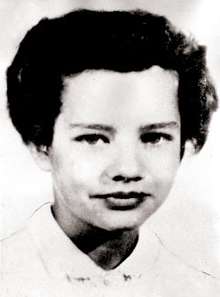 Lynne Harper, 12, had been raped and strangled.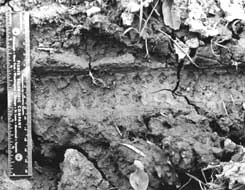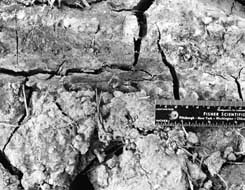 Police photo of old bike tracks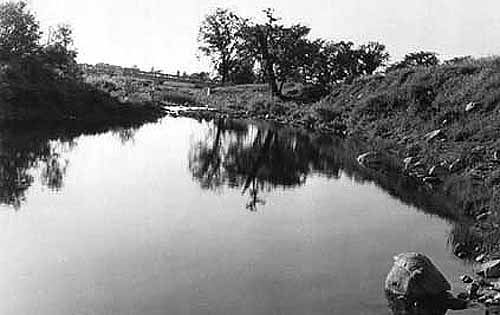 Here is the police photograph taken from the spot where Gord was standing.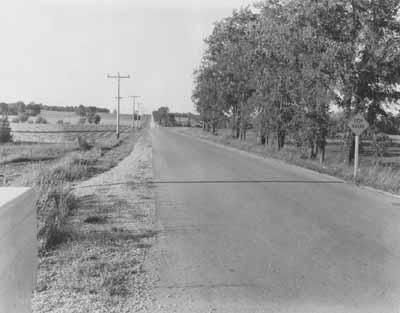 It was a central tenet of Steven Truscott's defence in the 1959 trial that Lynne Harper
hitchhiked from the highway; it was a central principle of the Crown's case that Lynne
was not the kind of girl who would do that.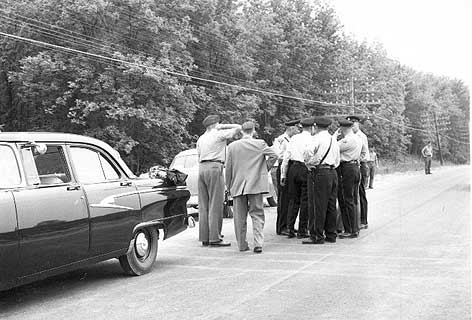 Police gather near the crime scene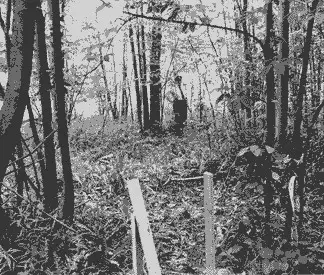 Officer stands near the crime scene. Stakes mark the location of the body.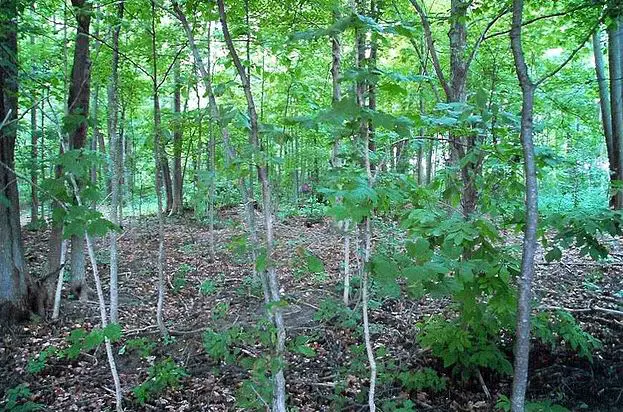 Woods where Lynne Harper's body was found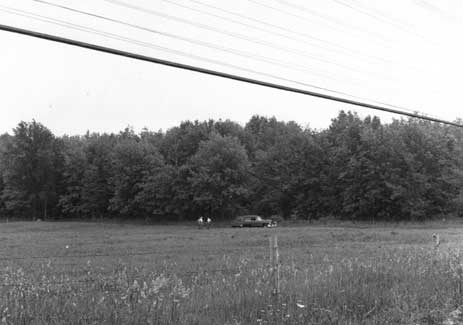 Ambulance waits to take Lynne Harper's body from the bush.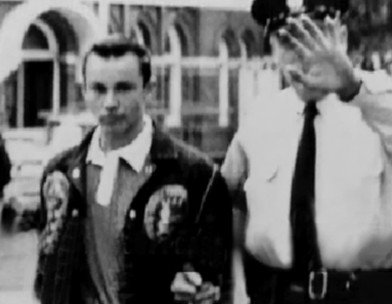 Steven Truscott peers out of a police car in 1966 as he arrives at the Supreme Court
for an appeal of his murder conviction. The appeal was not successful.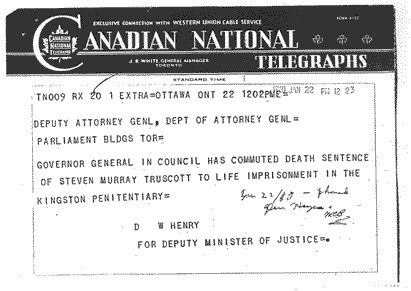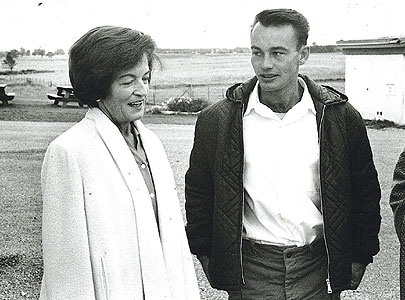 Isabel LeBourdais, whose book raised questions about the Truscott investigation,
talks with Steven Truscott in 1968 outside Collins Bay Penitentiary.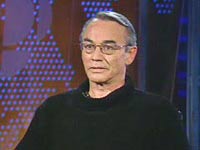 Steven Truscott, appearing on CBC's The National in 2001, has always said he is innocent.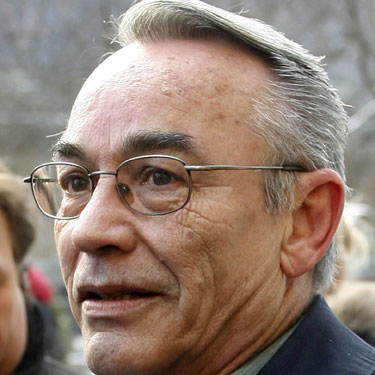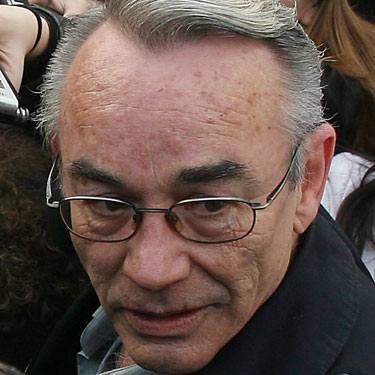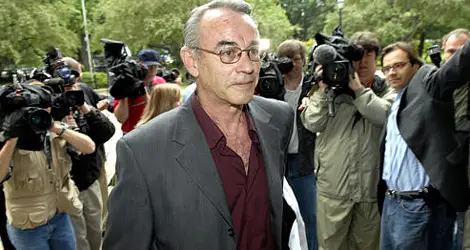 Steven Truscott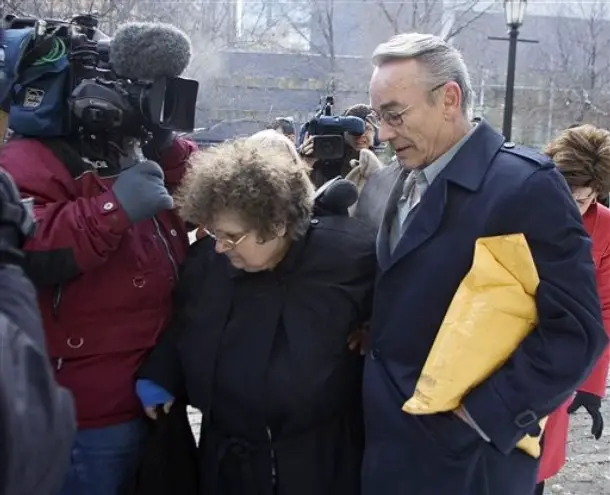 Steven Truscott and his wife Marlene make their way past a cameraman as they arrive at the Ontario
Court of Appeal in Toronto, Wednesday, Jan. 31, 2007. Truscott expressed hope that his nearly
half-century quest for exoneration had entered a final chapter as the court resumed its review
of his 1959 murder conviction.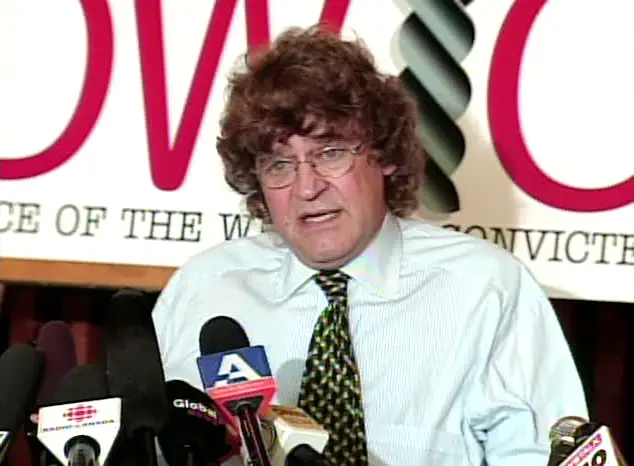 James Lockyer, lawyer for Steven Truscott, speaks during a press conference
in Toronto on Tuesday, Aug. 28, 2007.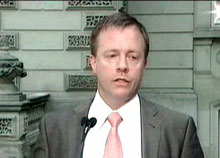 Michael Bryant, Ontario's AG, apologized for the miscarriage of justice
and said the Crown will not appeal the case.
(CBC)