Melvin Turner was convicted of the 1979 execution-style slayings of a physician and a teacher in an airport hangar. Melvin Turner was sentenced to death for the shooting deaths of Dr. Joseph Hill, 35, of Harbor City, and Joella Champion, 44, of Torrance.
Prosecutors said Turner shot both victims in the head with a .38-caliber handgun as they lay bound and gagged on the floor of a hangar at the Torrance Municipal Airport, where Champion was showing her airplane to Hill.
Turner and a co-defendant, Teague Hampton Scott, had stopped at the airport to steal Hill's sports car, prosecutors said. Scott, 30, of Inglewood is serving a sentence of 52 years to life in prison for the slayings.
---
Melvin Turner
Sentenced: Aug. 20, 1980. Resentenced June 10, 1988, age 30
Residence: Torrance
Crimes: Robbery, murder
Date of crimes: July 11, 1979
Location: Torrance Municipal Airport
Victims: Surgeon George S. Hill Jr. and schoolteacher Joella Champion
Status: Federal habeas proceedings pending in U.S. District Court
Turner, a parolee who got a job at the airport, and Teague Hamilton Scott attacked Hill and Champion after they exited their car and entered the hangar where Championís single-engine plane was stored.
Turner and Scott robbed the victims at gunpoint, bound and gagged them, forced them to sit against the hangar wall, and shot them point-blank in their heads.
Turner tried to use Hillís credit card the next day. When he was arrested three weeks later, Championís gold chain hung from his rear-view mirror.
A judge sentenced Turner to death in 1980, but the state Supreme Court overturned Turnerís death sentence in 1986, saying a prosecutor had failed to justify the removal of minorities from the jury.
Turner was retried and again was sentenced to the death penalty in 1988. Scott was sentenced to life in prison.
---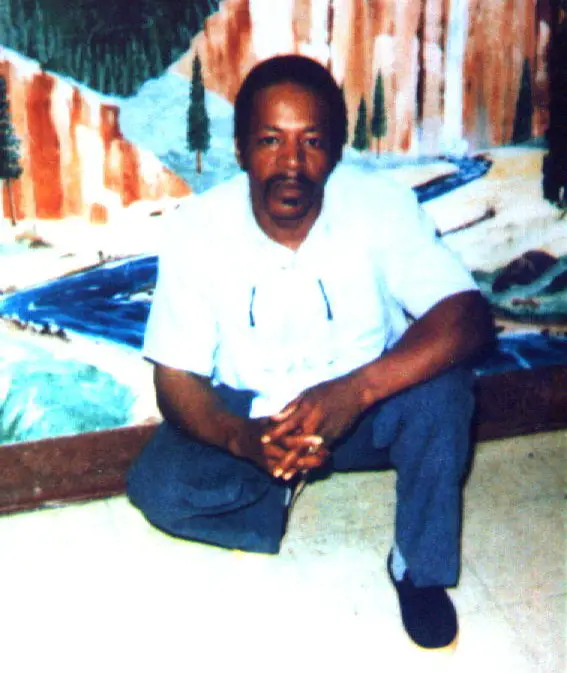 Melvin Turner on Death Row.