John Albert Taylor (born c. 1960) was executed by firing squad in Utah on January 26, 1996 at 12:03 a.m. Mountain Time for the 1988 rape and strangulation of 11-year-old Charla King.
He is currently the last person to have been executed in the United States by firing squad, but as of 2005, the method remains a legal (but not necessarily preferred) method of execution in three of the United States (Idaho, Oklahoma and Utah).
Over 150 TV crews from around the world came to record the event, with nine media witnesses being allowed to record the actual event. One of them, Paul Murphy (from KTVX Channel 4, Salt Lake City) said:
"[we] saw this very large man strapped to a chair. His eyes were darting back and forth". He was strapped to the chair by his hands and feet and lifted his chin for Warden Hank Galetka to secure a strap around his neck and place the black hood over his head. At 12:03 a.m., on the count of three, the five riflemen standing 23 feet away fired at a white cloth target pinned over Taylor's heart. Blood darkened the chest area of his navy blue clothing, and four minutes later, a doctor pronounced him dead. Very little blood spilled into the pan under the chair's mesh seat. As the volley hit him Taylor's hands squeezed up, went down, and came up and squeezed again. His chest was covered with blood."
"The image I have when I close my eyes is of his chest heaving upward after he was shot," said Kevin Dale Stanfield, another witness.
Taylor ordered pizzas "with everything" for his last meal and is said to have chosen the firing squad because it would be awkward for state officials. Of the option of lethal injection, Taylor said he did not want to flop around on the gurney "like a dying fish." The chair to which Taylor was strapped was surrounded by sandbags to absorb his blood.
---
Firing Squad Executes Killer
The New York Times
January 27, 1996
John Albert Taylor politely lifted his chin for a prison warden to secure a strap around his neck before a firing squad carried out the killer's death sentence early today.
The simultaneous boom of five rifles broke the silence at Utah State Prison just after midnight in the nation's first execution by firing squad since Gary Gilmore's death in Utah in 1977.
In 1989 Mr. Taylor, 36, was found guilty of raping an 11-year-old girl and strangling her.
Utah offers condemned prisoners a choice: firing squad or lethal injection. Mr. Taylor had said he chose the firing squad to make a statement that Utah was sanctioning murder.
A tape recording of Mr. Taylor's last words was played after his execution. "I would like to say for my family and my friends -- as the poem was written, 'Remember me, but let me go,' " Mr. Taylor said before the warden, Hank Galetka, placed a black hood over his head.
At 12:03 A.M., five sharpshooters, armed with .30-30 caliber deer rifles, aimed at Mr. Taylor's heart, marked by a white circle on his blue jumpsuit, and fired. Four minutes later, a doctor pronounced Mr. Taylor dead.
One sharpshooter fired a blank, leaving each of them the chance to believe he was not an executioner.
Sherron King, the mother of Mr. Taylor's victim, said she was alone in a Salt Lake City hotel room when the execution took place.
"I felt something pass through my heart around midnight and felt he was dead," she said. "Part of me wanted him to die and the other part of me felt bad for him. My heart goes out to his mom."
Mr. Gilmore's execution at the same prison came after the Supreme Court lifted a ban on capital punishment in 1976. That execution ended a 10-year moratorium on the death penalty in the United States.
---
John Albert Taylor (c. June 1959 – January 26, 1996) was an American who was convicted of burglary and carrying a concealed weapon in the state of Florida, and sexual assault and murder in the state of Utah.
Taylor's own sister tipped off police in June 1988 after 11-year-old Charla King was found raped and strangled to death in Washington Terrace, Utah. His fingerprints were found at the crime scene, which was located in an apartment complex he had been staying at. In December 1989, Taylor was sentenced to death and placed on death row at Utah State Prison.
Taylor gave up appealing his sentence after his request for retrial was rejected by the Utah Supreme Court. He became the second person to be executed by firing squad in the United States (after Gary Gilmore) since the death penalty was reinstated in 1976. Taylor said he chose this method of execution to embarrass the state of Utah.
On January 26, 1996, the day of Taylor's execution, legislation was introduced in the Utah House of Representatives to eliminate the firing squad. In 2004, the state of Utah withdrew the firing squad as a method of execution, leaving lethal injection as the only remaining option.
Background
John Albert Taylor was raised in Florida where he said he was abused as a child and became involved in drugs by his teens. Taylor stated that he did not get along with his stepfather, a Vietnam veteran, or his mother: "But she could never control me. My mother had a lot of animosity toward my father. They alienated me for a long time. I was the whipping post."
At the age of 13, he stabbed his stepfather. According to court records, he repeatedly raped his sister Laurie during his teens, assaulted other young girls, and was committed to a sex offender program by his parents.
In 1977, Taylor was charged with burglary and carrying a concealed weapon after he was caught with a stolen gun. He was convicted and imprisoned until December 1981. Three months later, he was arrested in Fort Lauderdale, Florida for armed burglary, armed robbery, and sexual assault.
He had been diagnosed at the age of 17 as "a remorseless pedophile." He was acquitted of the charges in September 1982, but was sentenced to 15 additional years in prison for parole violations. In 1989, Taylor was released and departed for Utah to be with his sisters and biological father.
Death of Charla King
At around 3:20 p.m. on June 23, 1988, Sherron King returned from work to her apartment in Washington Terrace, Utah to find her daughter Charla in the bedroom with a nightgown wrapped around the head and panties stuffed in the mouth. After calling the police, she was instructed to perform cardiopulmonary resuscitation and discovered that Charla had been strangled to death with a telephone cord.
Charla's foster grandmother Bertha Poster stated that she had dropped off Charla at the apartment at about 1:30 p.m. after visiting the mall. Charla had been planning to celebrate her 12th birthday at an amusement park on the next day.
Arrest
On June 25, a tipster, who was later revealed to be Taylor's sister Laurie Galli, contacted Washington Terrace Police officer Marsha Gathercole with information connected to the murder.[12] Taylor's fingerprints were found on a telephone in the King residence and matched to records provided by authorities in Fort Lauderdale, Florida. He was arrested at about 9 p.m. on June 28 at the home of his half-sister Tresa Taylor in Ogden, Utah and charged with first-degree murder the next morning. Taylor arrived from Florida four days before the murder and had been staying with another sister in the same apartment complex.
I remember telling my father that whoever they arrested for this crime was history, and that was before my arrest.
—John Albert Taylor, 1996
Sherron King moved out of the apartment complex on June 28. She was upset that the neighbors who came forward as witnesses did nothing when they heard her daughter screaming.
Murder trial
On November 27, 1989, the trial commenced under District Judge David Roth after Taylor waived his right to a jury. Taylor testified on his own behalf that he only entered the apartment in the act of burglary while no one was home, leaving his fingerprints on the phone when he found money underneath it. Weber County deputy attorney William Daines stated that Taylor previously denied being in the apartment and that two witnesses placed him at the scene at the time of the crime.
Prison inmate Mike Gallegos testified that he had a brief conversation in which Taylor told him that he killed a girl by accident.
Duane Moyes and James Gaskill of the Weber State College crime laboratory testified that the person who cut the telephone cord with a knife and wrapped it around the neck of the victim was likely the same as the one who left behind fingerprints on the phone. Lab director Gaskill stated that the prints, three of which were matched to fingers on Taylor's left hand, were the only evidence that placed Taylor at the crime scene. Gaskill said there was no evidence in the apartment to indicate a burglary took place or that any other person was connected to the murder.
On December 5, Judge Roth found Taylor guilty of murder and sexual assault. On December 19, 1989, Taylor became the first convict in 40 years to be sent to death row by a Weber County court. Roth said that the facts of the case outweighed any mitigating circumstances.
Appeals
The case was
automatically appealed to the Utah Supreme Court, which upheld Taylor's conviction and sentence in October 1991. Taylor's execution was initially scheduled for January 15, 1992. The date was rescheduled to June 24 when Taylor's attorney Martin Gravis requested to withdraw from the case.
On June 17, Judge Roth granted a stay of execution after Taylor's new defense attorney Ron Yengich requested more time to prepare an appeal. At issue was a new 1992 law in Utah that established the sentence of life imprisonment without parole.
While incarcerated at Utah State Prison, Taylor kept busy in an effort to overcome his claustrophobia and boredom. He earned his high school diploma and studied to be a paralegal until his educational grant money ran out.
In October 1995, Taylor decided to end further appeals after the Utah Supreme Court rejected his argument that his legal counsel was ineffective. He fired defense attorney Ed Brass, stating: "If I don't fight for my appeal, I don't need an attorney." Taylor said he was prepared to die partly because of his failing health, including an enlarged heart, bleeding ulcers, and swollen legs and feet.
I don't want to die alone in my cell.
—John Albert Taylor, 1995
Judge Roth ordered Taylor to choose a method of execution. Taylor chose to be executed by firing squad to make the process more difficult for Utah state officials. In an interview with the Deseret News, he stated: "I didn't commit the murder, and I'm not going to submit to letting them kill me on that table." Regarding the option of lethal injection, Taylor said, "I don't want to go flipping around like a fish out of water on that table."
Because I'm innocent of the crime for which I was convicted of (and) if my execution is carried out, it will be murder. Granted, it may be legally sanctioned, but nonetheless murder it will be and the firing squad is my way of showing that point, and, because of the cost and inconvenience it will cause the state because they are not really prepared for an execution by firing squad.
—John Albert Taylor, 1992
Execution
When Taylor ordered a last meal of pizzas "with everything," some law enforcement veterans recalled that the same request was made by Barton Kay Kirkham, the last man to be hanged in Utah. Like Taylor, Kirkham had selected his method of execution with the goal of inconveniencing the state.
Taylor shared his pizza with his uncle Gordon Lee while joined by attorney Ed Brass and a Catholic priest. Taylor, whose stomach had been doing "flip-flops" earlier in the day, requested antacid medication and declined deputy warden Wally Schulsen's offer for more pizza, soda, and coffee. He gave his glasses to warden Hank Galetka and said, "There is no need for them." Taylor refused an offer to be sedated before his execution, but was allowed his first cigarette in six years.
Five police officers, who volunteered to carry out the execution, were each paid $300. The shooters used identical Winchester Model 94 rifles. One prison official selected each rifle at random from a table and handed them to another prison official sitting in a small room, out of sight. The second prison official would then load the rifle, and return it to the table. Four of the rifles were loaded with live ammunition. One was secretly loaded with a wax bullet so that none of the officers would be certain that they fired a lethal shot. The blank cartridge was tested to ensure that the report and recoil was difficult to distinguish from a real cartridge.
Media coverage
Taylor was executed by firing squad in a warehouse at Utah State Prison at 12:03 a.m. on January 26, 1996.[27][28]Over 150 television crews from around the world were on hand to report the execution, which was set up inside a warehouse at Utah State Prison in Draper. Nine media witnesses were allowed to record the actual event. Actor and activist Mike Farrell appeared as a commentator for the American Civil Liberties Union in opposition to the death penalty.
Elliott
King, the uncle of Charla King, was the sole member of the victim's family to arrive as a witness and expressed that he had no sympathy for Taylor. Sister Helen Prejean, the author of Dead Man Walking, wrote Taylor a letter that was delivered right before his execution.
Death
Taylor was led into the execution chamber and strapped to a chair 17 feet away from the shooters with a hood covering his head. Multiple bright lights covered Taylor. Sandbags were arranged behind him to prevent any ricochets.
The captain walked down the aisle, tapping each shooter on the shoulder to check to see if they were ready. At 12:03 a.m. Mountain Standard Time, every shooter fired at the count of five and the white cloth target on Taylor's chest flew off. His chest moved upward and his left hand tightened into a fist. His grip gradually loosened and his head fell back. A doctor checked Taylor's neck for a pulse and cut two holes in his hood to check for a pupillary light reflex. Taylor was declared dead at 12:07 a.m. and became the 49th person to be executed in the state of Utah since 1852.
I would like to say for my family and my friends — as the poem was written, 'Remember me, but let me go.'
—Final statement of John Albert Taylor, 12:01 a.m., January 26, 2004
Aftermath
After an autopsy, Taylor's remains were cremated and shipped to his uncle Gordon Lee in Oregon. The Salt Lake County Sheriff's Office said it would specify homicide as the cause of death on Taylor's death certificate because the execution met the state's definition of "intentional death by another hand." However, Utah state law exempts the actions of executioners from prosecution.
A commemorative pin was created to recognize the staff who had participated in the execution. Eight hours after Taylor's execution, Utah State Representative Sheryl Allen first introduced a bill to eliminate the firing squad, and later succeeded in passing HB180, which removed the right of the condemned to choose their method of execution after February 2004.
If they choose the firing squad, it's one last magnificent manipulation of the system to bring attention to themselves... It's time for Utah to do away with the firing squad.
—Sheryl Allen, Utah House of Representatives, January 21, 2004
Wikipedia.org
---
Taylor's Death Was Quick . . . But Some Weren't So Lucky
Executioner's Song--a Utah Reprise
By Harold Schindler - The Salt Lake Tribune
January 28, 1996
Editor's Note: Tribune reporter Harold Schindler has witnessed five of Utah's 49 executions, including John Albert Taylor's death by firing squad Friday.
If ever John Albert Taylor felt consuming terror, it would have been in the agonizing 45 seconds before a Utah State Prison firing squad snuffed out his life early Friday morning.
That was the elapsed time from the moment Warden Hank Galetka pulled a hood over the convicted child-killer's head and stepped from the execution chamber to the instant that four .30-caliber slugs slammed into Taylor's chest.
As quickly as the breath exploded from his lungs, it was over. Taylor was dead before the doctor could make the official pronouncement--before witnesses could bring themselves to breathe again.
Not all of Utah's 49 executions have been so methodical, or so fatally efficient. In fact, firing squads have bungled two executions--one in 1879, the other in 1951.
And while the condemned have been given options of hanging and--in recent years--lethal injection, 40 have died from gunfire. There have been bizarre twists and controversies through the years, including one claim of beheading. Among the quirks:
-Several condemned men donated their bodies to science, and one 18-year-old sold his for a bag of candy.
-An inmate allowed an electrocardiograph to monitor his heartbeat during his death by firing squad. He was the first to will his eyes to a specialist in California; his body went to the University of Utah.
-A prisoner cheated the firing squad by taking a drug overdose the night before he was to be shot.
When Taylor ordered pizzas "with everything" for his last meal, it struck a chord for some veteran law officers: "Who else ordered pizza?" Barton Kay Kirkham.
In June 1958, he became the last prisoner hanged in Utah. Kirkham spent his last hours playing the piano, chatting with reporters and sheriff's deputies and eating "pizza and ice cream" in the prison auditorium.
The melody Kirkham noodled on the keyboard was simple, but he could not manage it. "I'll just have to practice more," said the young man executed for the murders of David Avon Frame and Ruth Webster, who were killed during a grocery-store holdup in Salt Lake City in 1956.
Offered the option of the gallows or firing squad, Kirkham asked, "What costs most?" He chose the noose because of the publicity it would generate and because he wanted to make his death difficult for the state.
"I heard the shooters get to keep the guns, and they're not getting anything free from me," Kirkham said.
Taylor also wanted to rub Utah's nose in it. He chose the firing squad because it would be awkward for state officials. Taylor shunned lethal injection, saying he did not want to flop around on the gurney "like a dying fish." Friday's execution, in a mechanical sense, was a model of lethal decorum.
The death chair, painted a deep midnight blue to neutralize the color of blood into an indistinguishable glistening hue, was made of steel and mesh. Velcro strips secured the condemned's ankles, wrists, arms and body.
It was a far cry from the piece of ordinary office furniture used when the notorious Gary Mark Gilmore faced a firing squad in 1977.
All the straps and harnesses used on Taylor were to keep him from moving around. They were unnecessary, for Taylor proved entirely cooperative.
But on May 16, 1879, a lack of restraining straps resulted in the most bizarre, grotesque and horribly botched Utah execution on record. It was so disgraceful that one newspaper, the Ogden Junction, sarcastically reminded the state that "the French guillotine never fails."
It all came about when Wallace Wilkerson, who killed a man in an argument about a card game in Provo, was to face the firing squad in a corner of the jail yard. As the hour neared, Wilkerson strode from his cell dressed in black broadcloth and wearing a white felt hat. In his left hand he carried a cigar, which remained with him to the last.
Witnesses noticed "he exhibited unmistakable effects of liquor." The condemned man insisted on not being tied to the chair and he refused a blindfold. "I give you my word," he said, "I intend to die like a man, looking my executioners right in the eye."
The sheriff protested, explaining that the sharpshooters would be concealed in a shed 20 feet distant. Wilkerson pleaded, and the sheriff relented. He placed a white, 3-inch patch over the condemned man's heart, stepped back and signaled the shooters.
Wilkerson heard the muted command, "Ready, aim . . . " and drew up his shoulders as if to brace himself for the fatal moment. The guns fired; four heavy slugs tore into the condemned man. With the impact, Wilkerson leaped out of the chair and jumped forward "five or six feet." He crashed to the dirt and turned his head downward to his chest.
"Oh, my God! My God! They have missed," he screamed.
A doctor and several witnesses rushed forward. As Wilkerson writhed on the ground in full view of some 20 spectators, it became apparent the bullets had not struck his heart.
By straightening in his chair, he had raised the target and the shooters were misdirected. Three slugs touched the target, but were well above the vital spot; the fourth bullet struck six inches from the others and shattered Wilkerson's left arm.
It was 27 minutes before he could be pronounced dead.
In September 1951, Eliseo J. Mares became the second condemned man to suffer the consequences of a botched execution.
Mares was the first prisoner to be put to death in the new prison at the Point of the Mountain. The old penitentiary in Sugar House had been the execution site since 1900; before then the sentences were carried out in counties where the crime took place.
When Mares was shot, newspaper stories carried the barest of details. Not until 25 years later, in a reminiscence by one of the witnesses, Salt Lake Tribune reporter Clark Lobb, was it disclosed that Mares "died silently and horribly." Two of the four bullets fired from 15 feet away struck Mares in the hip and abdomen. It was several minutes before the prisoner was declared dead.
Much has been made of firing squads being a throwback to early Utah, when Brigham Young was governor and speaking forcibly about murderers--that their souls could be saved only by having their own blood shed.
And it is a fact that a territorial law approved in March 1852 provided that the condemned should suffer death by being shot, hanged or beheaded. There is no official case of beheading on record, but an emigrant of 1850 claimed that another emigrant was "taken into the bush" and beheaded by a sheriff's posse.
As for firing squads, Idaho, Nevada and Oklahoma used them for a while.
Until 1911, Nevada depended on the gallows to mete out the death penalty, but its Legislature broke with the past and amended the penal code to include firing squads. First to make use of the option was Andriza Mircovich in May 1913. The state responded by ordering a "shooting machine" from an Eastern foundry.
It consisted of three rifles mounted on a steel frame. Phillip I. Earl of the Nevada Historical Society described the weapons as "pre-aimed, loaded [with two live rounds and a blank] and equipped with Maxim silencers. They were to be fired by a coiled spring mechanism set off by simultaneously cutting three strings, only one of which would fire the two loaded rifles.
The machine, facetiously dubbed the "shooting gallery," was used to execute Mircovich, but it never was used again. The contraption went into storage until World War I, when it was donated to a scrap-metal drive.
Nevada adopted lethal gas in 1921, but a bill introduced in 1922 called for the return of the firing squads, citing gas as too barbaric. The measure failed. Lethal gas last was used in 1979, and abolished in 1980 in favor of lethal injection.
Utah at times has been innovative in meting out justice. In the spring of 1850 occurred what may be considered the first "formal"--if not official--execution in Utah history. The account of Patsowits, a Ute Indian, was located in the Bancroft Library papers of historian Dale L. Morgan by former University of Utah history Professor Brigham D. Madsen.
The diaries and journals say Patsowits shot an emigrant in Sanpete Valley and was "taken into custody" by settlers. Chaplain John Kay and Sheriff James Ferguson administered last religious rites to the Ute before he died. Lt. John W. Gunnison, serving in the Stansbury survey expedition at the time, noted Patsowits was "caught and killed by the bowstring," implying that the Ute was garroted, or strangled.
In 1858, Thomas H. Ferguson stood on the gallows in Great Salt Lake City and devoted his last words to a criticism of the territorial court, which first had sentenced him to die on a Sunday (which was remedied), but then had deprived him of his right to choice.
"I was tried by the statutes of Utah Territory, which give a man the privilege of being shot, beheaded or hung. But was it given to me? No, it was not!" Having spoken his piece in a half-hour soliloquy, Ferguson was launched into eternity.
Chauncy W. Millard, an 18-year-old New York street urchin who turned killer, was executed in January 1869 in the Provo City Jail yard. Before he died, he sold his soon-to-be-corpse to a Provo surgeon for a pound of candy. Some 400 people witnessed his death.
Enoch Davis, condemned for killing his wife, asked if there were any "prostitutes available" on the morning of his 1894 execution. His request was denied and he faced a squad of six riflemen. None shot blanks.
The Tribune reported that Davis "died like a dog . . . the most despicable, mangy canine whelp that ever met an ignominious fate could not have whined itself out of existence in a more deplorable, decency-sickening state than was Enoch Davis' last hour." Frank Romeo, executed Feb. 20, 1913, collapsed and had to be "all but dragged" to the firing squad.
John Deering in October 1938 refused appeals and demanded the firing squad. He allowed a cardiograph to record his heartbeat. His heart stopped 15.6 seconds after the bullets struck. His heart rate went from 72 beats to 180 at the moment he was strapped in the chair. He willed his eyes to a California specialist and his body to the U. of U.
Career criminal Mack Merrill Rivenburg faced a firing squad for killing another inmate at the Utah State Prison in 1958. Rivenburg and two other inmates used a knife to nearly sever the head of their victim.
Utah was revolted by the crime, but Rivenburg cheated the executioner. On Sept. 13, 1962, hours before he was to be executed for the murder of LeRoy Joesph Verner, Rivenburg committed suicide by taking a smuggled drug overdose.
---
Lessons from case detailed

By Ben Winslow -

Deseret News (Salt Lake City)

Jun 9, 2006

MIDWAY -- Ten years after John Albert Taylor was executed for the murder of 11-year-old Charla Nicole King, detectives who investigated the case are sharing the lessons they learned.

Urging police agencies to put aside egos and turf battles and focus on the child victims, Weber County Chief Deputy Sheriff Chris Zimmerman and Lt. Doug Coleman recounted investigating King's horrific murder and what led them to her killer.

"This was a boogie man-type homicide," Zimmerman said Wednesday.

The two police officers spoke at the 2006 Children's Justice Symposium, hosted by the Utah Attorney General's Office. More than 500 police officers, child protective services workers, victim advocates and prosecutors gathered at the Zermatt Resort to discuss issues related to child victims.

"It's critical they have ongoing training so we can better serve children," said Tracey Tabet, an administrator for the Children's Justice Centers in Utah. "They're learning from their peers about what worked -- what didn't -- in an investigation."

In 1989, King was found dead in her mother's Washington Terrace apartment. She had been raped and then strangled with a phone cord.

Police investigating the murder got a pair of breaks that led them to Taylor, an ex-con who had been in the Ogden area just four days. His fingerprints were on the telephone, and his sister came forward to tell police about his criminal history of assaults and rapes. Taylor, who had lived in Florida where he served time for attacking a woman, was living with his sister at the same apartment complex as the victim.

Investigators questioned Taylor, who never confessed but was caught in a series of lies. He was ultimately convicted of capital murder and sentenced to die.

His method of execution became an international sensation: Taylor died by firing squad. Even today, Coleman bristles at the focus being taken off of Taylor's victim. "Nobody heard about this until the (expletive) execution, then it's a big deal," he said. "This is the kind of case that will happen in their city. They're not going to have a 30-year serial killer. But they will have a Charla Nicole. It will happen in their cities."

Using crime-scene photos, interviews with King's mother and interrogations with Taylor, the officers recounted successes and failures in the case. They urged multi-jurisdictional cooperation to solve crimes.

"Ninety percent of rural Utah doesn't have crime-scene investigation units. They're trying to do it themselves. It doesn't work," Zimmerman said.

A homicide task force and a crime-scene investigations unit came out of the King murder, with experts from different departments pitching in to help out on any death investigation. The victim advocate program also came out of the case, Zimmerman said.

"It's a team approach," he said, acknowledging that police egos still get in the way. "There are still detectives that don't want to ask for help. There are still chiefs and sheriffs that think they can handle it on their own."

People who work directly with children and victims were urged to build a rapport with families. Tabet said Utah's 15 Children's Justice Centers can help as they are set up to provide a comforting environment for a child. Professionals at the centers can help law enforcement and social workers facilitate interviews with child victims.

"Before a Children's Justice Center, a child could be taken back to a police station, to a hospital, to a CPS worker's office, back to a police station for another interview. They may end up being interviewed six, seven, eight times," she said. "Imagine how much room there is for the story to change and compounding the trauma to a child."

In 2004, the Children's Justice Centers handled about 5,000 cases involving child victims. Tabet said the cases have increased in part because of population growth as well as more education and increased reporting of crimes involving children.
---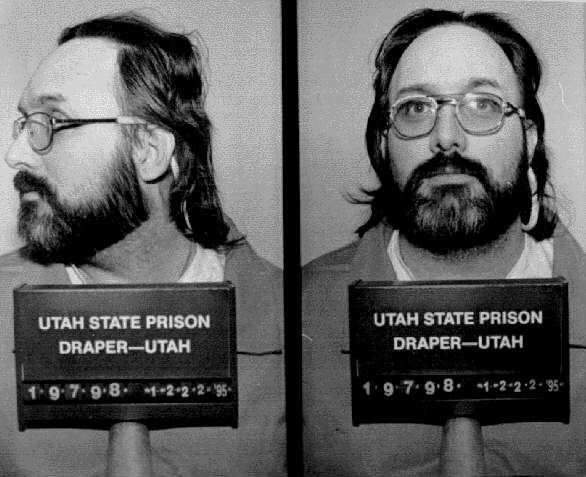 John Albert Taylor