Mark Valera (previously Mark van Krevel) (born 24 April 1979) was convicted in 2000 of the gruesome murders of David O'Hearn and Frank Arkell at Wollongong, New South Wales.
David O'Hearn
David O'Hearn was brutally murdered in his Albion Park home on 12 June 1998. His head was smashed in with a wine decanter. He was then decapitated, with his head later found in the kitchen sink. His hand was cut off, his trousers pulled down and his penis mutilated, and he had been partially disembowled. Valera had used O'Hearn's hand to draw several satanic pictures on the living room walls.
In his later police interviews Valera claimed that O'Hearn had made sexual advances and had propositioned him. David O'Hearn's family later confirmed that he was gay.
Frank Arkell
Frank Arkell (former Wollongong Mayor and former member of the New South Wales State Parliament) was murdered in his Wollongong home on 26 June 1998. His head had been smashed in with a bedside lamp, the electric cord wrapped tightly around his neck. Tie pins were stuck in Arkell's eyes and cheeks. Arkell had been mentioned in the Wood Royal Commission's report; he had been embroiled in child pornography and paedophilia scandals in the years leading up to his death; and he had been acquitted of child sex offences six months before his murder, but investigations were continuing with further charges to be laid.
Confession and conviction
Three months after the two murders, Mark Valera turned up at Wollongong Police Station to confess to the crimes. Valera (previously known as Mark van Krevel) was a 19 year old local who had never come under police investigations before. He lived in different places around the area, including a house (with a friend) just a few houses down the street from David O'Hearn.
At his trial in 2000, Valera claimed that his father (Jack van Krevel) had sexually and physically assaulted him during his childhood, and that this led him to the two murders. He claimed that David O'Hearn had sexually propositioned him and this caused flashbacks of his troubled childhood. He also claimed that Frank Arkell (an alleged paedophile) had done the same, and that he was trying to save a child from suffering.
In December 2000, Valera was found guilty of the murders, and was later sentenced to two consecutive terms of life imprisonment without the possibility of parole. He later appealed the sentence, but the appeal was rejected.
He is now serving his sentence at Goulburn Correctional Centre.
Further family tragedy
Less than two weeks after Valera became the third youngest person in NSW to be sentenced to life without parole, his father Jack van Krevel was found brutally stabbed to death in his Albion Park home.
It was later found that Valera's sister and van Krevel's daughter, Belinda van Krevel, had 'asked' Keith Schreiber (a friend of Valera who was also a suspect in the David O'Hearn murder) to kill her father because he was molesting her 4-year-old daughter and blamed him for Mark's imprisonment.
Schreiber was found guilty of the murder and was sentenced to life imprisonment with a non-parole period of 12 years. He will be eligible for parole in 2012.
Van Krevel pleaded guilty and was sentenced to six years imprisonment with a non-parole period of three and a half years. Belinda van Krevel was released from prison on Friday 1 June 2007, saying "I just want to get on with my life".
She was subsequently arrested in 2010 and charged with assault and theft.
---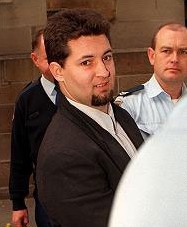 Mark Mala Valera
The victims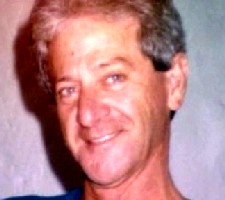 David John O'Hearn, 59.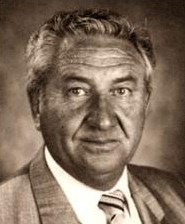 Frank Arkell, 62.