Chai Soua Vang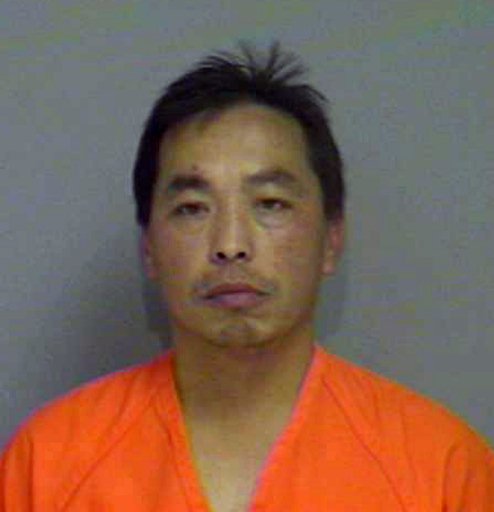 Chai Soua Vang mugshot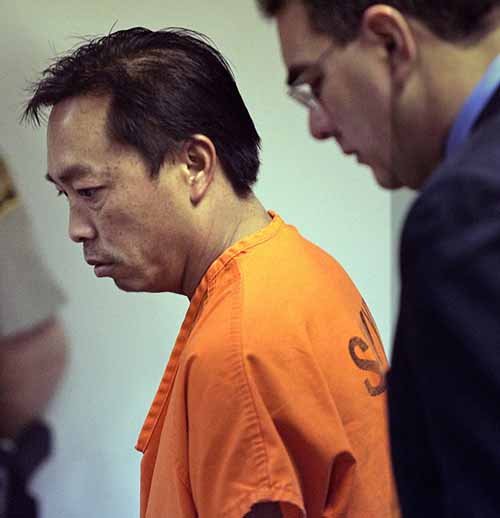 Chai Soua Vang, 36, of St. Paul, Minn., appears in court November 2004 to answer charges.
He is accused of shooting eight hunters, killing six of them.
(Photo Dale Guldan)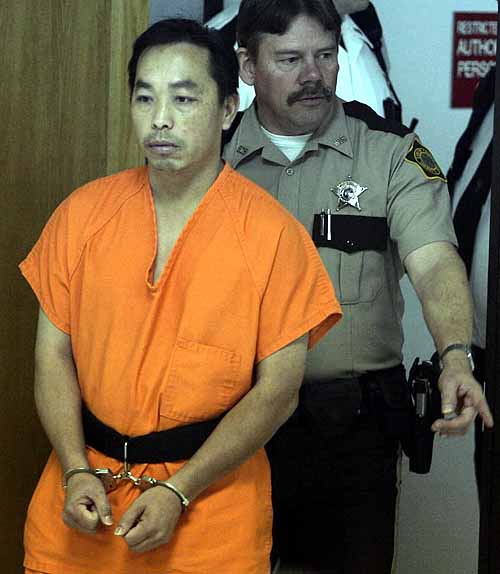 Chai Soua Vang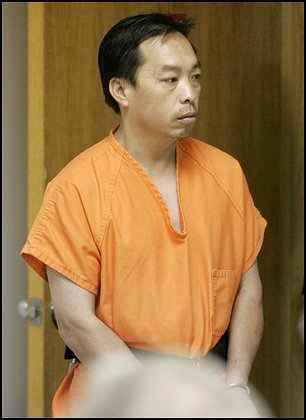 Chai Soua Vang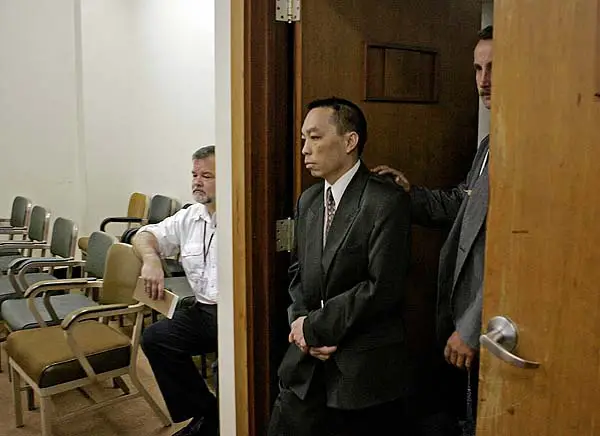 Chai Soua Vang is escorted into a Dane County courtroom for the first day of jury selection. Vang is charged with six counts of first-degree intentional homicide and three counts of attempted first-degree intentional homicide in the Nov. 21, 2004, shootings in Sawyer County.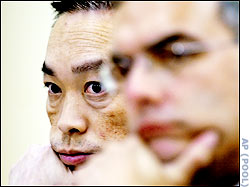 Chai Soua Vang, 36, attends jury selection in his first-degree murder trial
with his lawyer, Steve Kohn, in Madison, Wis.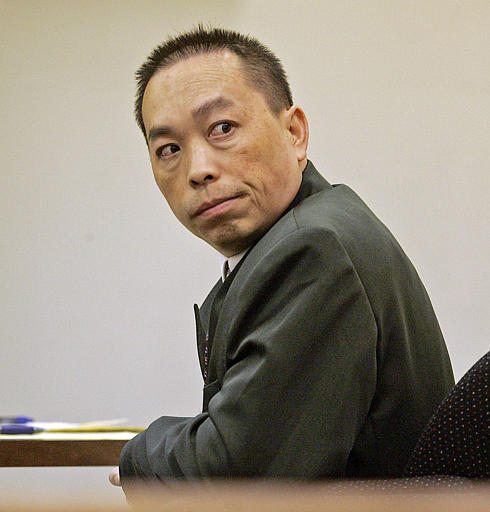 Chai Vang appears in court as a jury is chosen in his trial.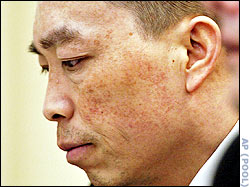 Chai Soua Vang claims he fired in self-defense when
caught trespassing on private hunting grounds.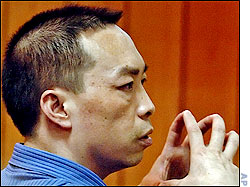 Chai Soua Vang is accused of murdering six hunters, but he claims he was under attack

.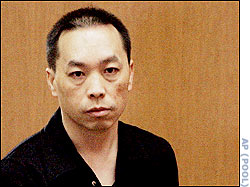 Chai Soua Vang, 36, was escorted into the courtroom where
prosecutors played a call he made to a reporter

.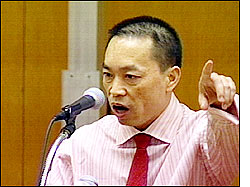 Chai Soua Vang testifies about the deadly confrontation he had with a hunting party in 2004

.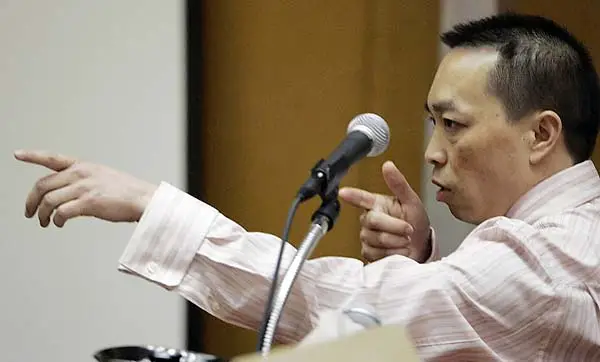 Vang demonstrated how he pointed his rifle during testimony.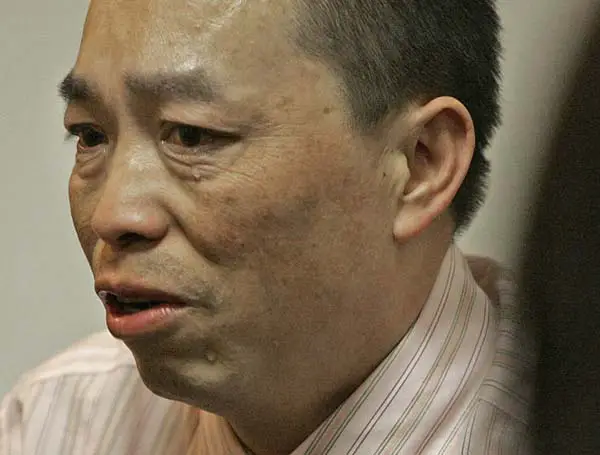 Tears drip down Vang's face as he prays and talks with his family members.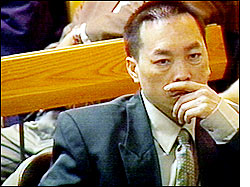 Chai Vang listened as attorneys gave their closing arguments in his murder case

.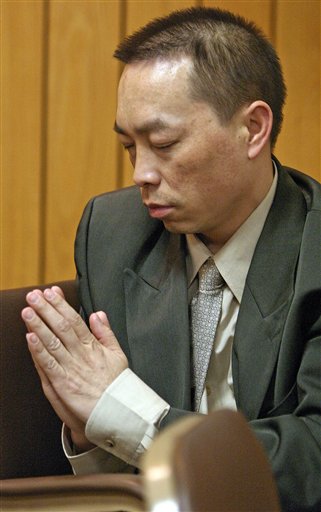 Vang prays during a recess as attorneys give their closing arguments in the case against him.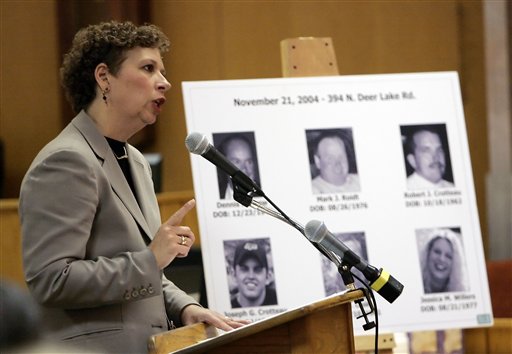 Attorney General Peg Lautenschlager makes her closing arguments in the trial against Vang.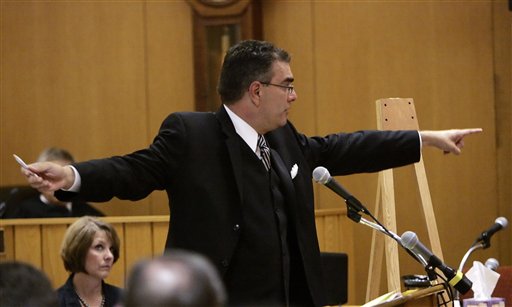 Defense attorney Steven Kohn makes his closing arguments.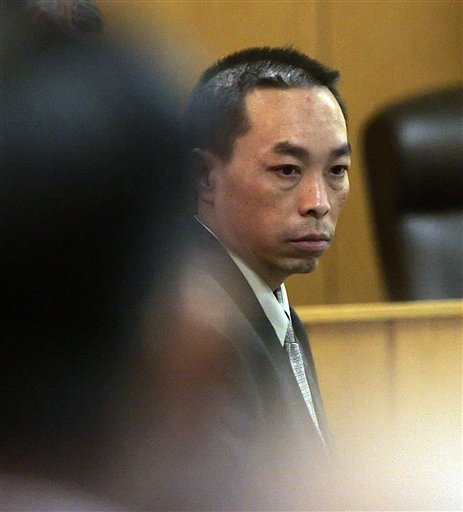 Chai Soua Vang looks back at the courtroom gallery after the verdict is read.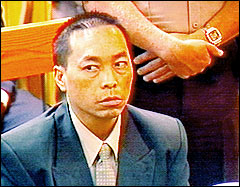 Chai Vang sat silently as his nine guilty verdicts were read.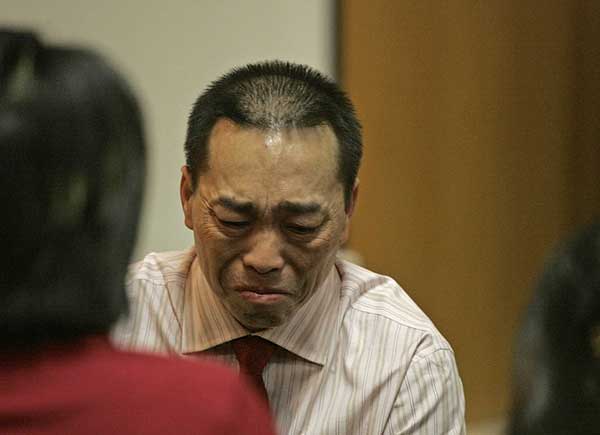 "Vang (above) has a chronic history of poor adjustment to stressful interpersonal situations, perceived
transgressions and limitations to his freedom." - Robert Rawski, state psychiatrist.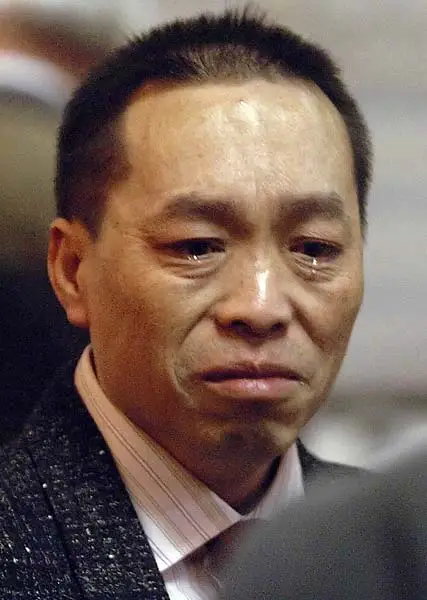 Chai Soua Vang was convicted of killing six hunters and wounding two others.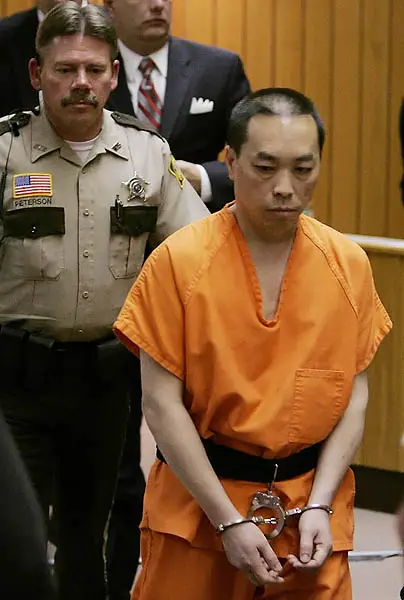 Vang (escorted out of court after sentencing) did not apologize when he was sentenced to six consecutive life terms in prison. The father of seven said he was happy that the state would house and feed him for the rest of his life, and that he no longer would be burdened by a mortgage or child support payments.