INMATE 189628
In August, 2001, Juan Velazquez moved in with Virginia Venegas and her two young children, 3-year old Isabella and 1 1/2-year old Liana.
On September 26, 2001, Venegas called 9-1-1, reporting that Liana was missing. The Phoenix Police Department responded and a massive search for Liana began.
Venegas and Velazquez told the police that Velazquez had gone to a local laundry mat earlier, and had left the arcadia door open. Ms. Venegas was busy in the kitchen and assumed Liana had gone with Velazquez. When Velazquez called home from the laundry mat, they realized Liana was missing.
While the police were searching for Liana, her father arrived. He observed bruising on Isabella's head and took her to a nearby hospital. Among other injuries, Isabella had a skull fracture, swollen bruises on her face, and bruising on her chest and back.
Phoenix Police detectives interviewed Velazquez and arrested him the next day, September 27, 2001. He admitted tripping Liana several times, causing her to hit her head and finally lose consciousness.
He further admitted holding his hand over Liana's mouth to keep her quiet, knowing that she could not breathe, and to squeezing her around the rib cage. He also admitted that he had been abusing both for approximately a month.
On September 28, 2001, divers found Liana's body in a canal, weighted down by a cement block which Velazquez had tied to her with wire. She had been killed by a blow to the head.
PROCEEDINGS

Presiding Judge: Hon. Jeffrey S. Cates
Prosecutor: Jeannette Gallagher and Jeffrey Zick
Defense Counsel: Robert L. Storrs & Joey Hamby
Start of Trial: July 28, 2004
Verdict: August 31, 2004
Sentencing: October 08, 2004
Aggravating Circumstances

Especially heinous, cruel or depraved
Age of victim (under 15)
Prior serious offense
PUBLISHED OPINIONS

[Direct Appeal pending before the Arizona Supreme Court]
---
State v. (Juan) Velazquez, 216 Ariz. 300, 166 P.3d 91 (2007)
(INDEPENDENT REVIEW; DEATH PENALTY UPHELD)
PROCEDURAL POSTURE: Velazquez was convicted in Maricopa County Superior Court of three counts of child abuse and one count of first degree murder for the death of a 20-month old child, and four counts of child abuse for injuries inflicted on a three year old child. Both children were daughters of his girlfriend, with whom he had been living. This is Velazquez's direct appeal of the death sentence.
AGGRAVATING CIRCUMSTANCES:
(F)(2) (PRIOR CONVICTION OF SERIOUS OFFENSE) – UPHELD
Velazquez's conviction of child abuse of the three year old met the requirements of the version of the F(2) aggravator in effect in 2001 when he committed the murder. This aggravator could not be based on convictions for serious offenses committed contemporaneously with the capital murder. However, it could be based on convictions for serious offenses that were committed separately from the murder, even if the murder serious offense convictions resulted from the same trial. This was the situation here. The child abuse of the other daughter did not arise from the same set of events as the murder.

(F)(6) (ESPECIALLY HEINOUS, CRUEL OR DEPRAVED) – UPHELD

Especially Cruel –
The Court found that the State proved beyond a reasonable doubt that the child experienced intense physical pain as she was suffocated, squeezed, tripped, and left to die. She was conscious when she sustained the skull fracture that caused her death.

(F)(9) (AGE OF VICTIM) – UPHELD
Velazquez was 23 years old at the time of the crime, and the victim was 20 months old.
MITIGATING CIRCUMSTANCES: The Court independently found the following mitigating circumstances:
Age (G)(5): afforded little weight given Velazquez's criminal history, average intelligence, maturity level, and the fact that he committed the murder on his own

Mental impairment, personality disorder: considered only as a non-statutory mitigator because personality disorders usually are not sufficient to satisfy the (G)(1) mitigator

Difficult childhood, including physical and emotional abuse

Abuse of drugs and alcohol

Remorse

Impact of execution on his family
Although the Court found this mitigation considerable, it decided that on balance the evidence was not sufficiently substantial to warrant a sentence less than death given the circumstances of the crime.
JUDGMENT: Death sentence upheld.
---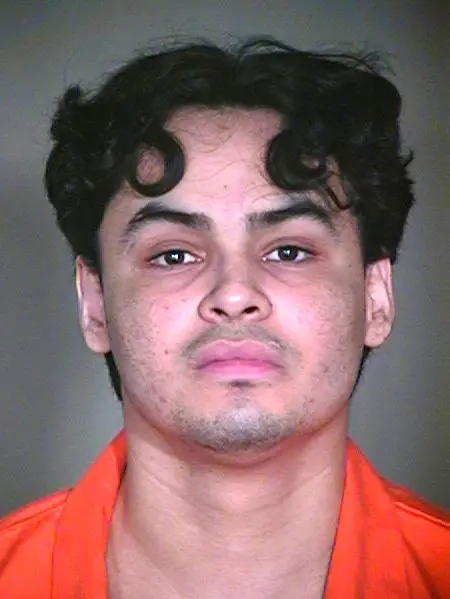 Juan Velazquez