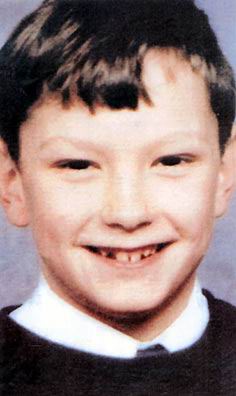 Jon Venables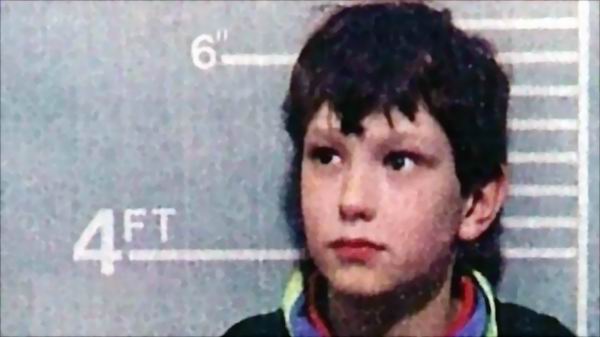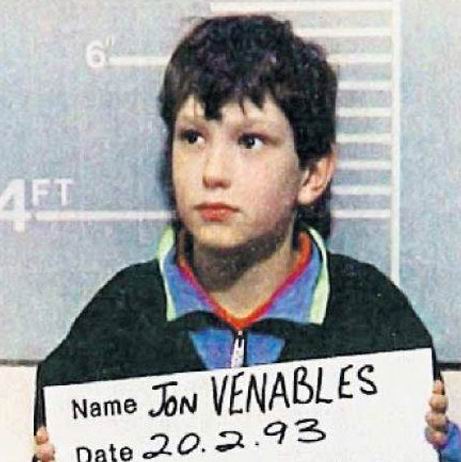 Jon Venables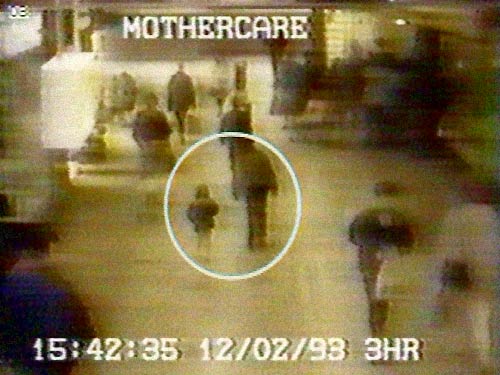 A surveillance camera shows the abduction of two-year-old James Bulger from the Bootle
Strand shopping mall February 12 1993 at 3:42pm near Liverpool, England. Bulger holds
the hand of Jon Venables, one of two ten-year-old boys later convicted of his torture and murder.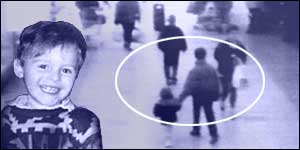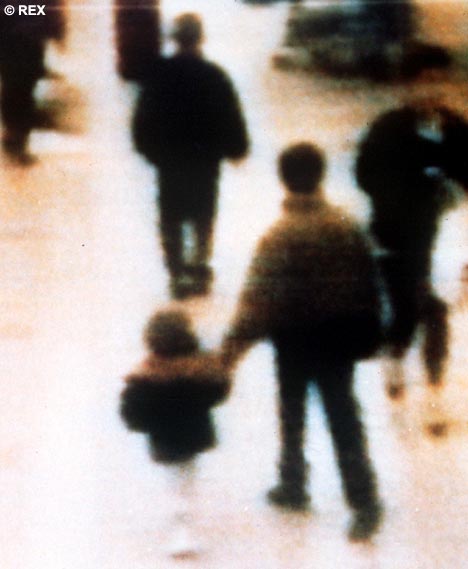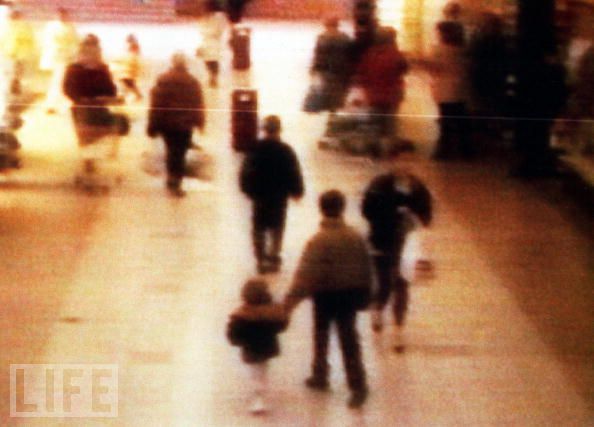 Abducted: CCTV footage shows Robert Thomson and Jon Venables, both 10, leading James Bulger, two,
from a shopping centre in Liverpool in 1993.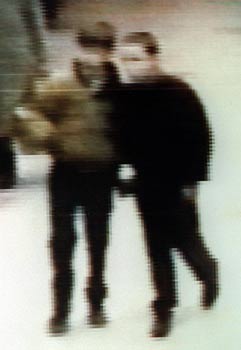 Suspects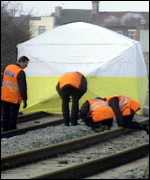 Crime scene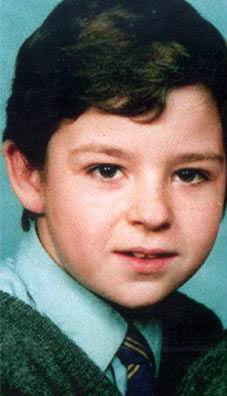 Robert Thompson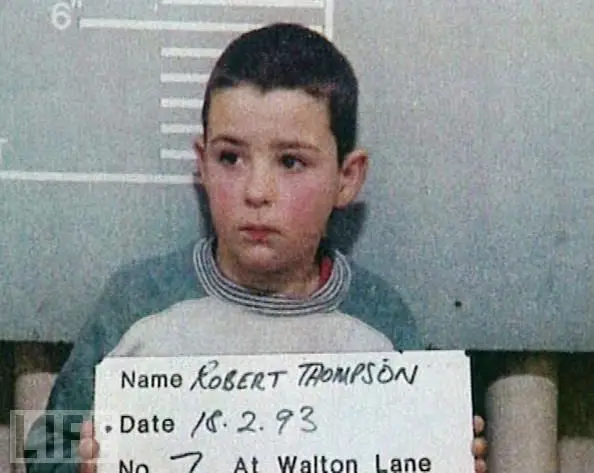 Robert Thompson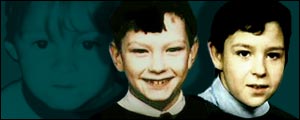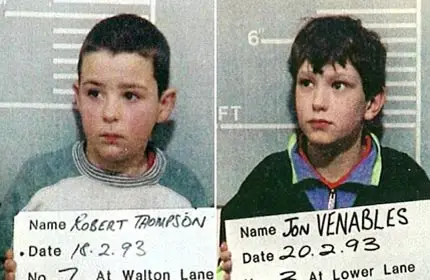 Robert Thompson and Jon Venables
The victim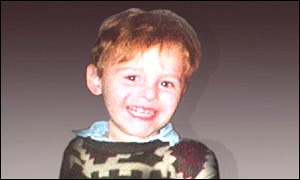 James Bulger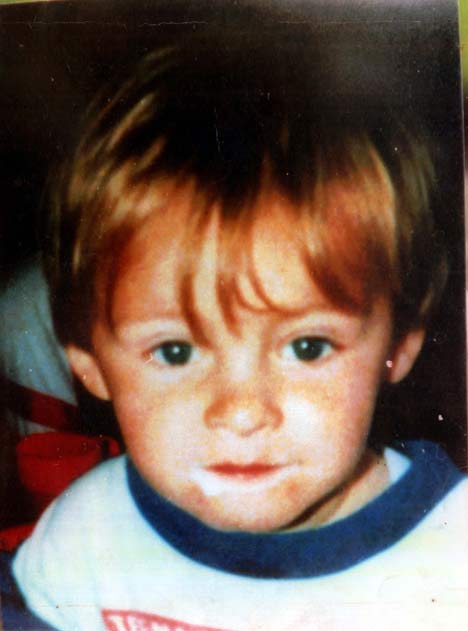 James Bulger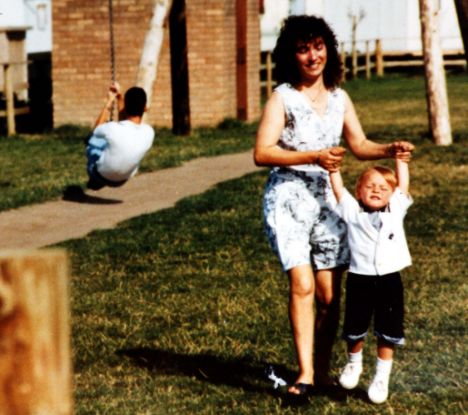 James Bulger with his mother Denise during a family holiday.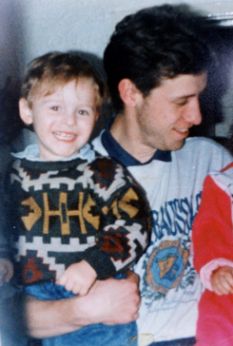 James Bulger with his father Ralph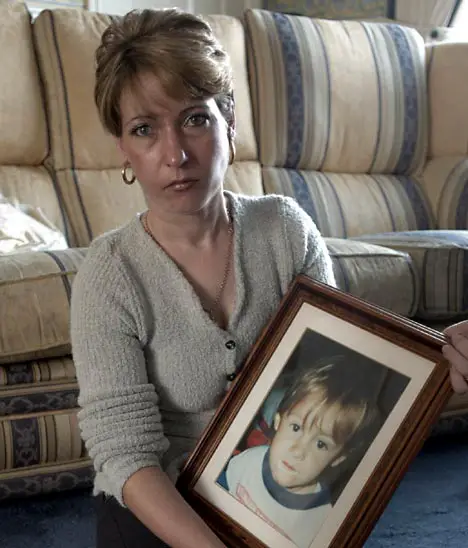 James Bulger's mother Denise Fergus with a picture of the two-year-old.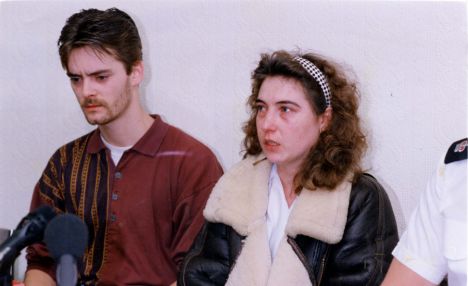 Denise with her then husband, Ralph Bulger, at a press conference in the wake
of the murder of their toddler son James.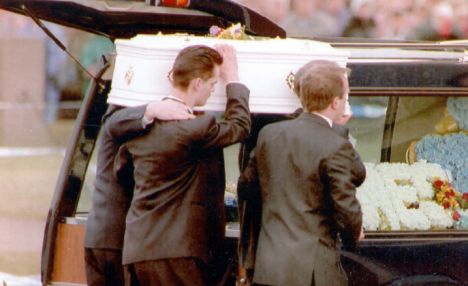 The heartbreakingly tiny coffin at the toddler's funeral.