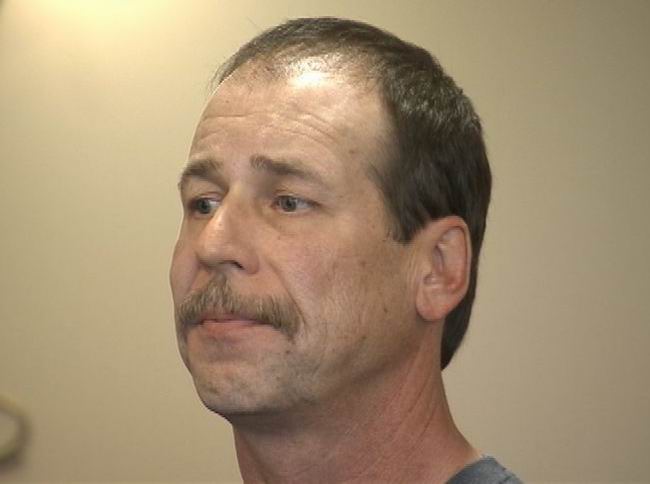 Theodore Wafer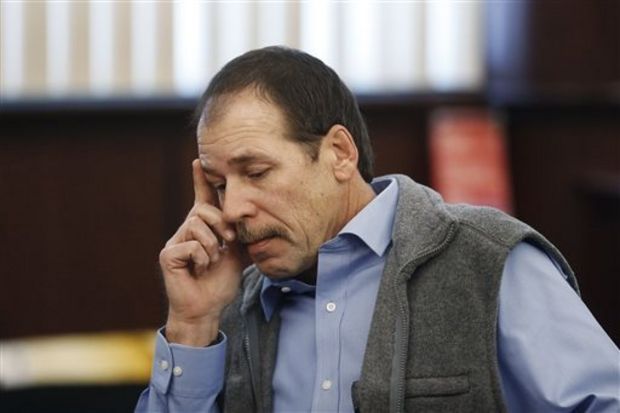 Theodore Wafer appears at his preliminary examination before District Court Judge David Turfe in Dearborn
Heights, Mich., Wednesday, Dec. 18, 2013. The hearing will determine if there's enough evidence to send
Wafer to trial on a second-degree murder charge. Defense attorneys claim he feared for his life, but
prosecutors say the shooting of Renisha McBride, 19, was not justified.
(AP Photo/Paul Sancya)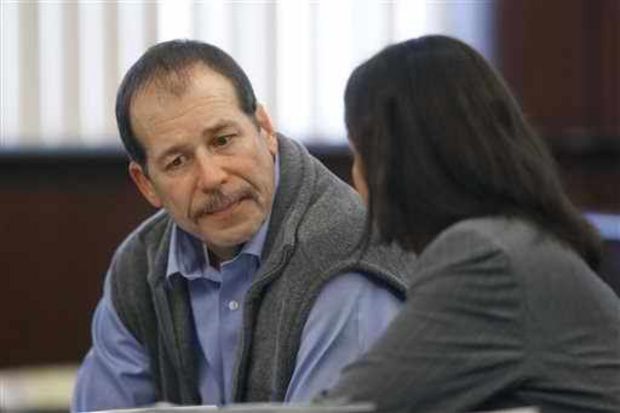 Theodore Wafer listens to his attorney Cheryl Carpenter while appearing at his preliminary examination
before District Court Judge David Turfe in Dearborn Heights, Mich., Wednesday, Dec. 18, 2013.
(AP Photo/Paul Sancya)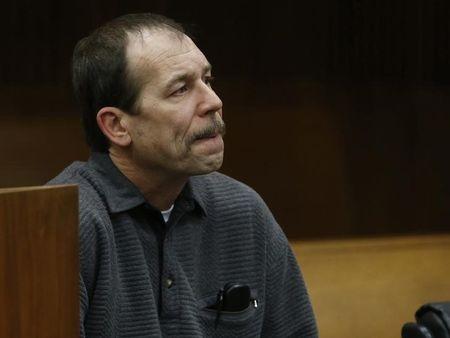 Theodore Wafer sits in the court room during his arraignment in Detroit, Michigan January 15, 2014,
for the November 2, 2013 shooting death of Renisha McBride in Dearborn Heights.
(REUTERS/Rebecca Cook)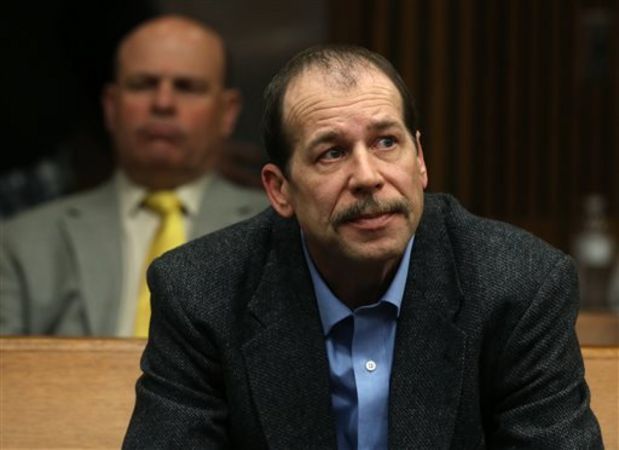 In this April 25, 2014, file photo, Theodore Wafer listens during a motion hearing in Judge Timothy Kenny's
courtroom at the Frank Murphy Hall of Justice in Detroit. Jury selection starts Monday, July 21, 2014, in a
trial that will put Wafer's self-defense claim to a tough test. The 19-year-old woman, Renisha McBride,
was drunk but unarmed when she climbed the steps of his Dearborn Heights porch, 3 ½ hours after
crashing her car a few blocks away. Roused from sleep by the sound of pounding in the wee hours, he
grabbed his shotgun, opened the front door and blasted her in the face.
(AP Photo/Detroit Free Press, Eric Seals, File)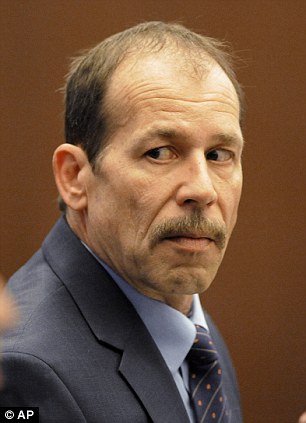 Theodore Wafer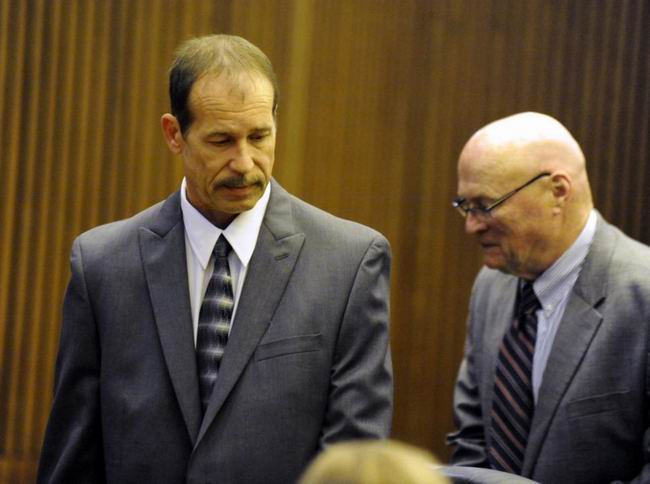 Theodore Wafer stands in court during his trial before Judge Dana Hathaway at Frank Murphy Hall
of Justice in Detroit on Thursday, July 24, 2014.
(David Coates/AP)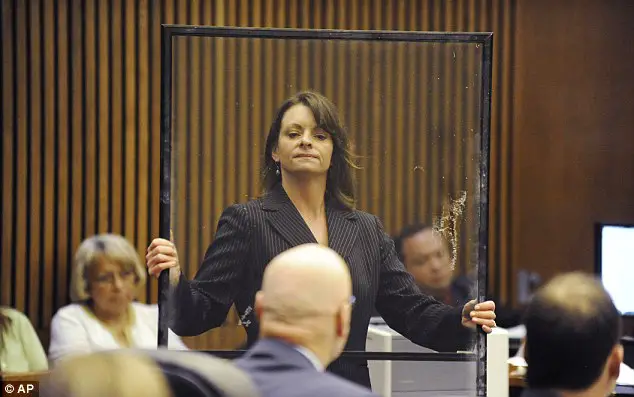 This is the screen door that Wafer shot McBride through on November 2, 2013.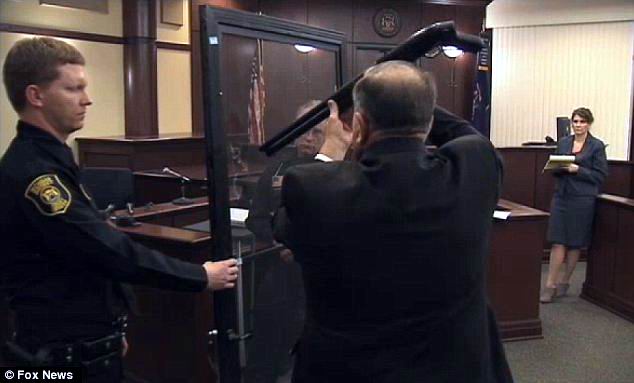 The shooting: Experts demonstrated the steps necessary to fire the shotgun during the court examination.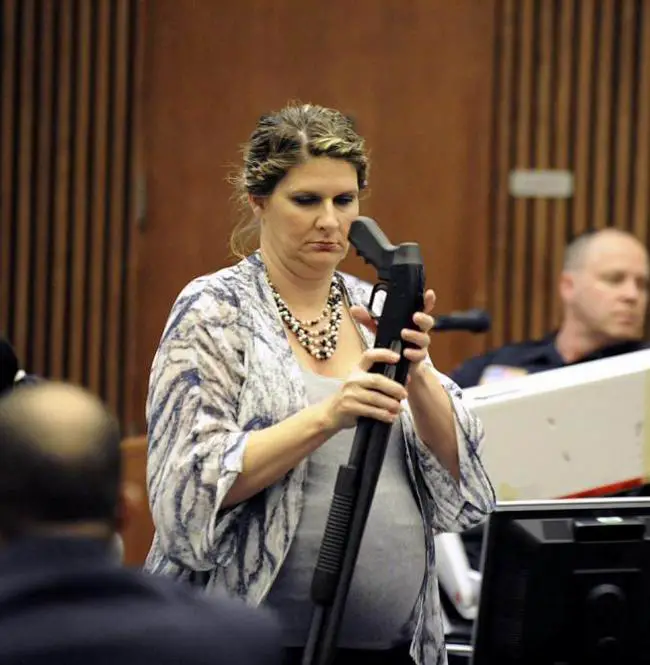 Wayne County Assistant Prosecutor Danielle Hagaman-Clark holds the gun used to kill Renisha McBride
during the Theodore Wafer trial before Judge Dana Hathaway at Frank Murphy Hall of Justice in
Detroit on Thursday, July 24, 2014.
(David Coates/AP)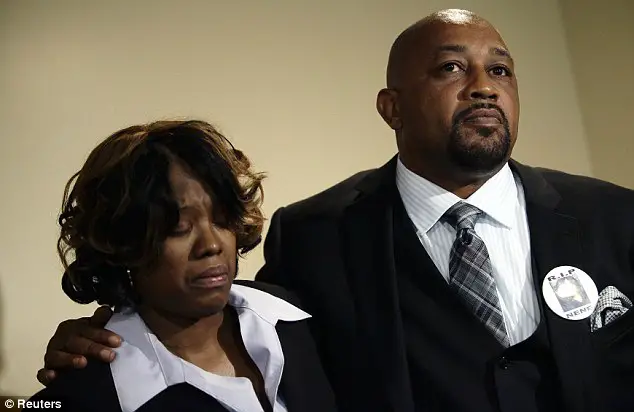 Monica McBride, left, and Walter Ray Simmons, right, parents of shooting victim Renisha McBride,
speak to reporters after their daughter's funeral service in Detroit.
The victim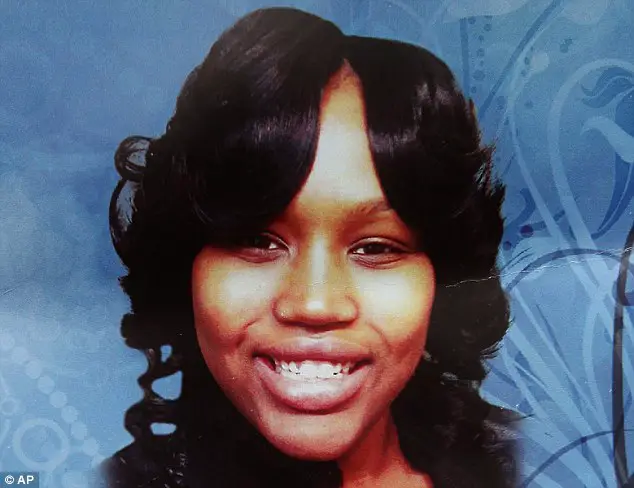 Renisha McBride, 19.